Most Innovative Meetings 2014: #4 Summit Outside
The Summit Group turned its newly acquired ski resort into an unplugged mountainside mecca for meeting and networking.
December 9, 2014
Bringing 900 tech visionaries, entrepreneurs, investors, and innovators together on top of a mountain—with no Internet access—might not seem like the most logical way to build a smash-hit tech conference. But the Summit Group's Summit Series events draw hundreds of tech elite that skew more Burning Man than boardroom.
For its inaugural Summit Outside event in June 2013, the Summit Group picked Powder Mountain in Eden, Utah, which it had bought the year before. The planning process started with carving roads in the mountain to haul up construction supplies, then building temporary and permanent structures—most on angled platforms to account for the steep slope of the ground—to deliver attendees a "glamping" experience at 9,000 feet. "It was kind of the first time we stepped out of the traditional plug-and-play infrastructure game," said Summit C.O.O. Perry DeCoveny.
Ticket prices started at about $2,500 and went to as much as around $15,000; accommodations ranged from dorm-style tents to deluxe RVs. "One of the great things about the way we're structuring this is it allows us to have a sliding scale, which allows us to keep a lower cost for nonprofits and start-ups," said Thayer Walker, Summit's "chief reconnaissance officer." A portion of ticket sale went to local nonprofits, and Summit solicited donations for area charities on its registration page. Between the two efforts, the group raised around $90,000.
Although they were off the Internet grid, guests had plenty of other creature comforts. Even in the tents, there were real beds and bedding, gourmet meals cooked by renowned chefs—the final night's dinner took place at a single giant table that stretched for nearly two-fifths of a mile—and even a solar-powered, Old West-style bar called the Sollun.
Other engaging activities included keynotes by people like relationship expert Esther Perel, yoga, mountain biking, falconry, and paintball during the day, and live music and DJs at night. There were also "Office Hours." Summit Outside's production team placed 10 desks out in the woods, and attendees signed up for six-minute slots, followed a trail through the trees, and met with famous entrepreneurs like Tony Hsieh. "That was just a massive hit," Walker said. "We were pleasantly surprised at how people responded to not being plugged in," DeCoveny said. "People are a little bit more receptive to unplugging and getting away."
Previous: #3 Sapphire Now
Next: #5 Cisco Live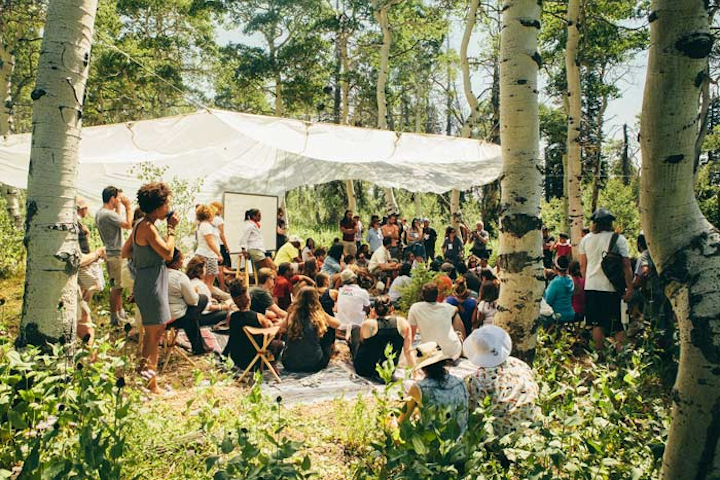 Photo: Courtesy of Summit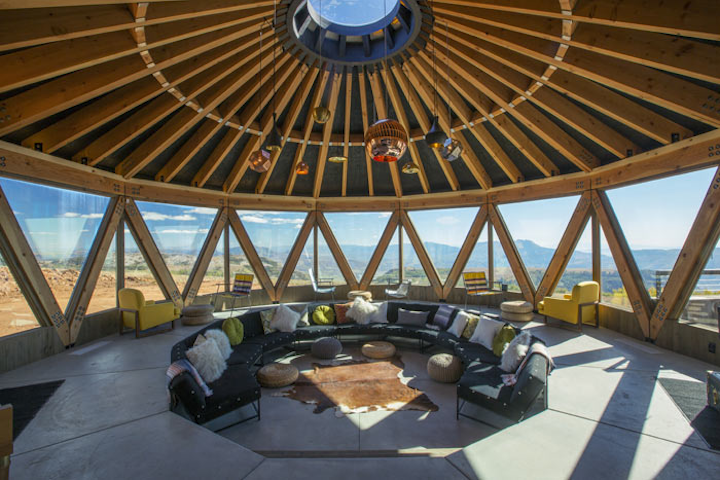 Photo: Courtesy of Summit