How To Beat The Summer And Bring Added Value To Our Customers
May 24, 2016
Although summer hasn't quite sprung yet, we are getting ready for the upcoming season with new experiences. Winter has come and gone, it's time to be creative and bring added value to our clients that we love working with.
This time we would like to propose something different. Instead of just letting you know about our offer, Spring would like to inquire about your creativity. We would like to offer the opportunity to create new events with the most influential event planners among a curated selection of your ideas.
And here's how we suggest you make the most of it.
We'd love to hear your ideas on events for Summer. Just send an email to eventsales-ny@springstudios.com with the subject 'HOW TO BEAT THE SUMMER' including your creative idea for corporate events we can develop together at Spring.
Summer at Spring has begun with a series of innovative events consisting of all-inclusive experiences. These packages will be available for the next three months and are aimed at creating truly amazing events for our clients. The roof terrace, set to open in June, will be one of the largest in Manhattan with truly stunning 360 views of the city overlooking Hudson River and Tribeca. Spring's indoor and outdoor spaces allow guests to enjoy the venue at any time, day or night.
We have created these turn-key packages, to make unforgettable experiences:

Summer Party Corporate Package – Enjoy a Private Corporate Cocktail Reception that includes Rooftop access with stunning views of the city and unexpected experiences curated by Spring. Available for up to 1,000 guests.
Euro Cup 2016 – All-inclusive and turn-key Events celebration and screening of the 2016 Euro Cup in new Manhattan's premier event space with an after party on the roof terrace.
National Day Corporate Package – Celebrate a special national day with this private event  which includes a Gala Dinner with premium bar and dishes from each country. Specific dates available upon request.
The program is already extended with a coming public program and with a winter experience.
About Spring:
Spring offers more than 45,000 square feet of versatile column-free event space, including floor-to-ceiling windows. Featuring cutting-edge technology, multiple elevators, its event spaces can accommodate from 10 to 2,500 guests for meetings, corporate events, galas and exhibitions, product launches and social events. Earlier this year, Spring Studios served as a central location for New York Fashion Week as well as the Independent Art Fair and the hub for Tribeca Film Festival.

Our newest addition, Spring Place, is now officially open consisting of a full-service, 44,000 sq. ft. collaborative workspace and social membership club, which combines the hospitality of a boutique hotel with the services of a world-class professional office and meeting space.
For more information, please send an email to eventsales-ny@springstudios.com.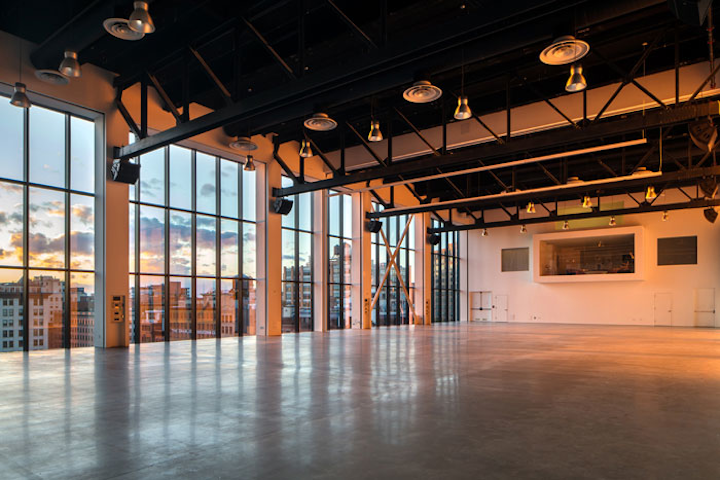 Photo Courtesy of Evan Joseph
Featured Venues/Suppliers: