Absolut Vodka Hosts Pop-Up Cocktail Party in Dundas Square
November 29, 2011
Absolut Vodka hosted a pop-up cocktail party on November 17 in Yonge-Dundas Square. The consumer activation was part of the Toronto "Absolut domination" marketing strategy and coincided with the brand's 80 percent buyout of November advertising space in the busy square. "Absolut is all about doing things differently," said brand ambassador Wynn Zelic. "No one has done a huge exhibition like this in Dundas Square." The tent accommodated 100 guests at a time, but a total of 550 people passed through during the four-hour pop-up.
"We're really focusing on the Absolut flavours," said Lauren Wasley, consultant at LexPR, the company that produced the event for Absolut. Absolut created holiday cocktails for four of its flavours: Berri Açai, Raspberri, Citron, and Orient Apple. Guests received a drink card good for three samples after a bouncer checked their ID at the entrance. Marigold and Onions catered the event and created hors d'oeuvre pairings to compliment the festive cocktails.
The tent and its contents were carefully selected to match Absolut. "Everything is in line with the brand," Wasley said. Iceculture created two semicircular ice bars and a wall of blocked ice in the centre of the tent. The ice bar was branded and displayed bottles of Absolut flavours. Lounge areas with white sofas, branded tables, and white shag carpets surrounded the ice bar.
The event was public and anyone over 19 could line up to get into the 100-capacity tent. Word about the event was spread through media outlets, Facebook, and Twitter. The cocktail party ended at 10 p.m.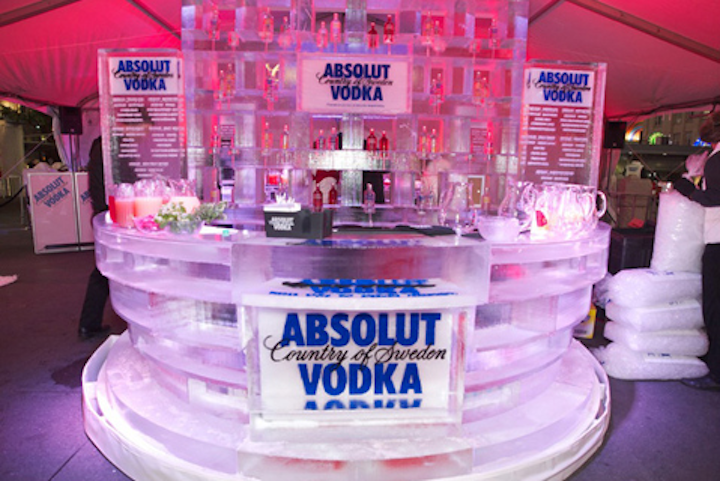 Photo: Ryan Emberley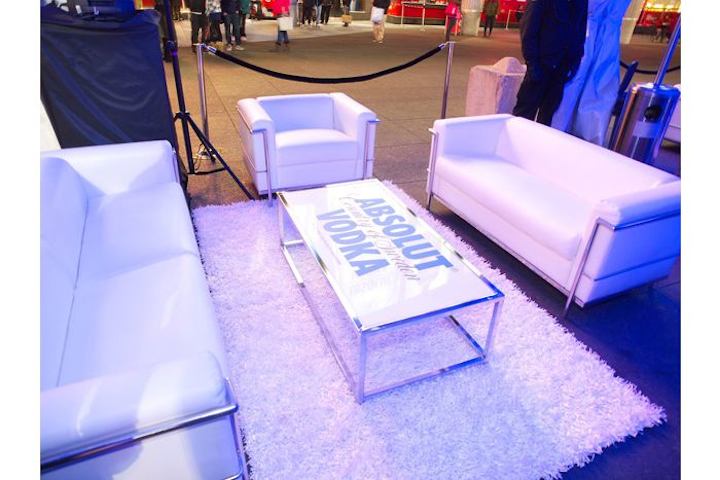 Photo: Ryan Emberley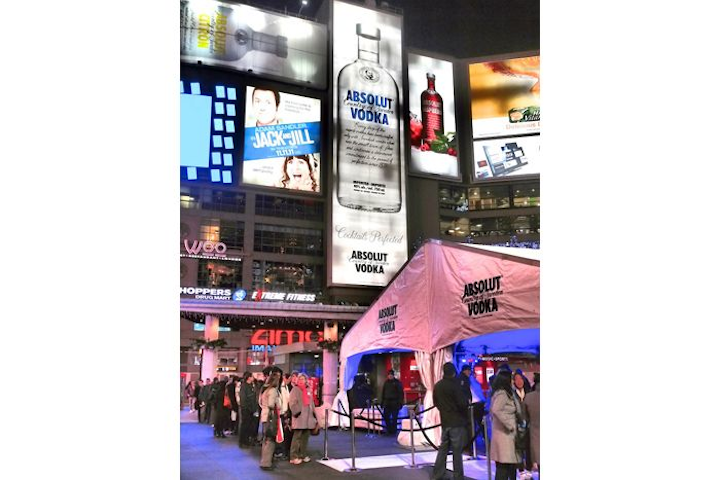 Photo: Ryan Emberley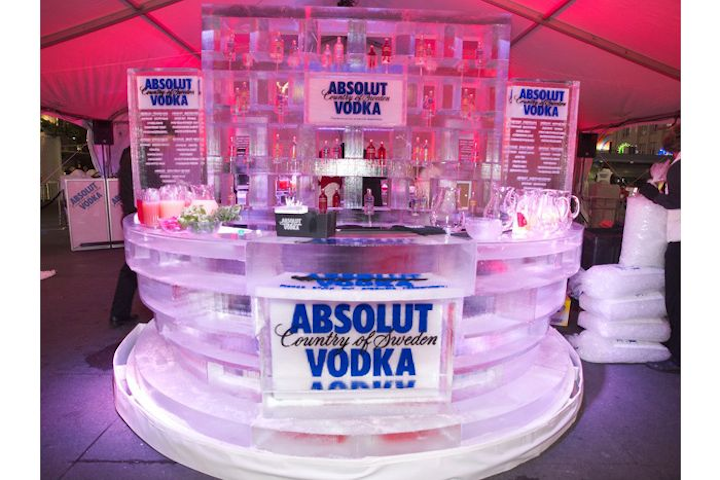 Photo: Ryan Emberley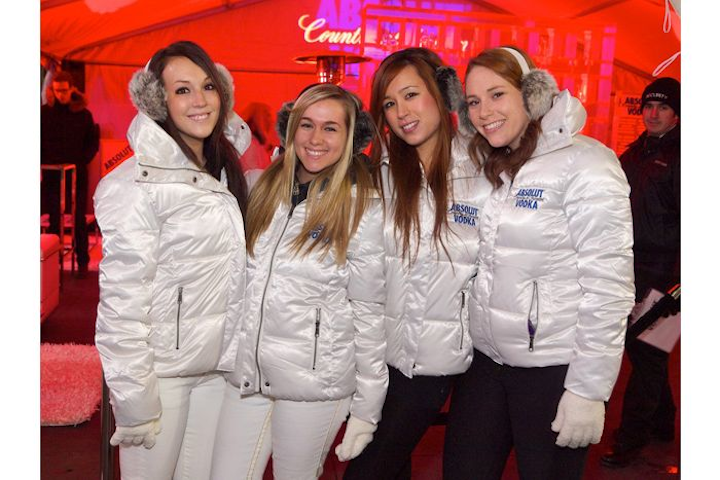 Photo: Ryan Emberley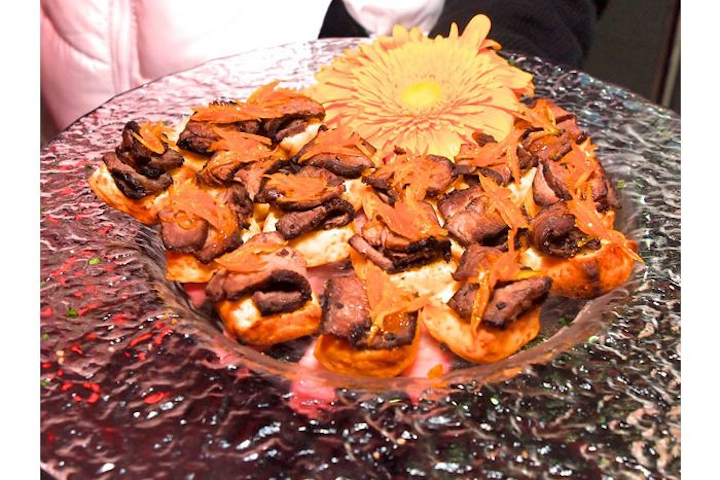 Photo: Ryan Emberley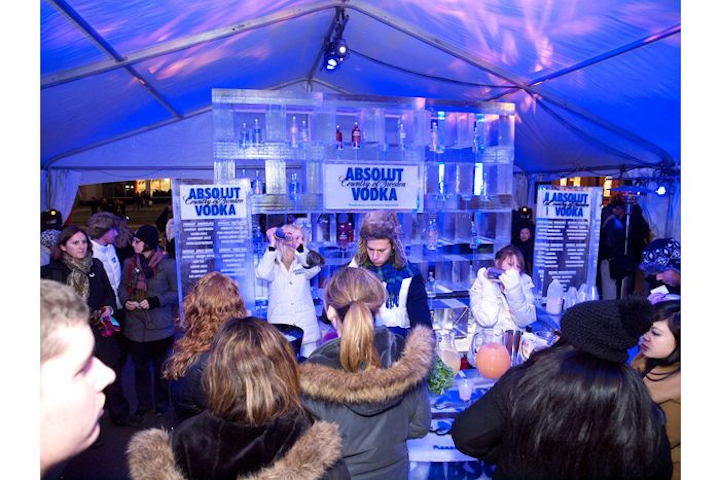 Photo: Ryan Emberley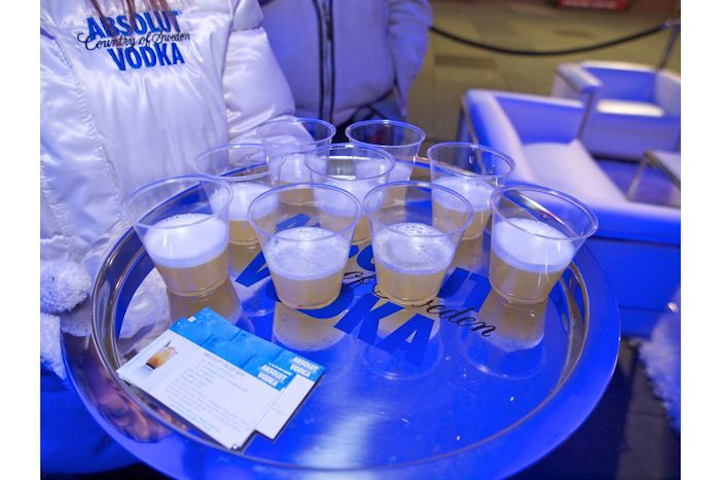 Photo: Ryan Emberley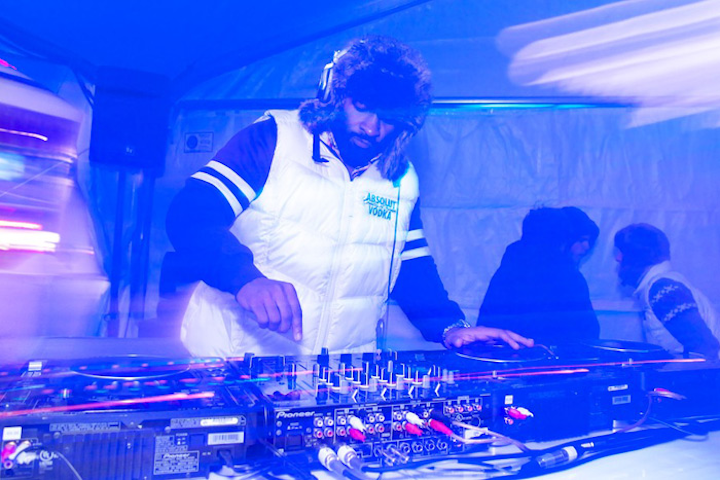 Photo: Ryan Emberley
Featured Venues/Suppliers: