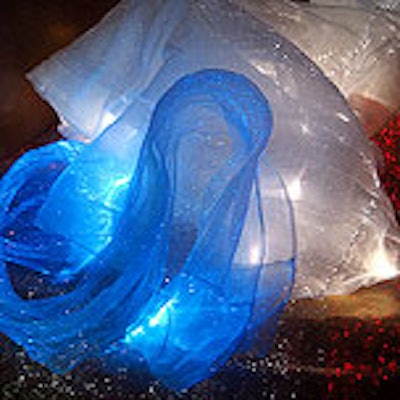 Fiber-optic technology is woven with aesthetic appeal to create
Luminex
, the first light-emitting fabric. The material is connected to an LED device and activated by a rechargeable battery or wall outlet.
Zuzka for Fabricology Inc.
offers apparel and accessories made with the machine washable cloth, which can be cut and sewn like any material. A 60- by 60-inch tablecloth (including two batteries and one recharger) costs $700, while fabric can be purchased for $330 a yard.
—Sara Neuffer
Posted 02.11.04