The Museum of Contemporary Art, Los Angeles's annual gala on Saturday was not the type of art event where patrons in creative outfits examine works on gallery walls and then chitchat over dinner. Instead, 750 patrons covered their clever and expensive outfits with white lab coats, and then ate their dinner as apparently disembodied heads, positioned as table centerpieces, stared at them unrelentingly. Welcome to a gala under the artistic direction of performance artist Marina Abramović (at an institution now under the direction of Jeffrey Deitch.)
The museum's Rebecca Bronfein and Sarah Sullivan oversaw the event, tapping Carleen Cappelletti and Bounce to produce. Cappelletti described the event as "amazing, so phenomenally unique and different." After Abramović described her plan for live centerpieces, the team set about gathering rental tables and linens that would not be returned, because the production team would cut holes for the heads of art school students, actors, artists, yogis, and dancers.
The performers wore black turtlenecks and rotated on cushioned lazy Susans beneath the rectangular tables. They were allowed to communicate with the guests—but only nonverbally—and were required to keep eye contact. "The centerpieces really bonded with their tables," said Cappelletti, and guests at several tables gave their centerpieces standing ovations when they emerged at the end of the evening. Different levels of apple boxes beneath the tables allowed for centerpiece actors' differing heights.
On the room's round tables, nudes performers were draped with skeletons—a nod to one of Abramović's own performances—as they lay on turntables built into the tabletops. In a more traditional vein, Debbie Harry also sang onstage.

Further adding drama to the evening were the lab coats. "Abramović wanted the evening to feel like an experiment," Cappelletti said, and described the artists' desire to have guests change into the coats as they entered the space also as a "great equalizer" that allowed everyone to participate in the evening. "Every single person did it. You had all these people in expensive outfits, but they put on the lab coats and that was that. It took away the hierarchy you feel at an event. Everyone had a different experience, but nobody didn't comment." Feedback even came from the uninvited: Dancer Yvonne Rainer publicly protested Abramović's project, saying the work was grotesque and exploitative, and drumming up considerable controversy and press.

Since petits fours or cupcakes might have been much too staid a way to end the evening—no?—dessert appeared in the form of cakes in the shapes of Harry's and Abramović's bodies, carved up for guests' indulgence—drawing shouts from the crowd about violence against women. You might say the evening stood apart from the others on the crowded fall calendar.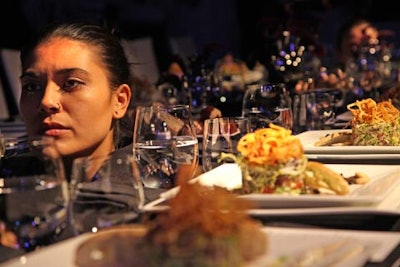 Photo: Nadine Froger Photography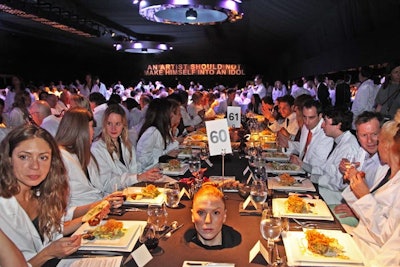 Photo: Nadine Froger Photography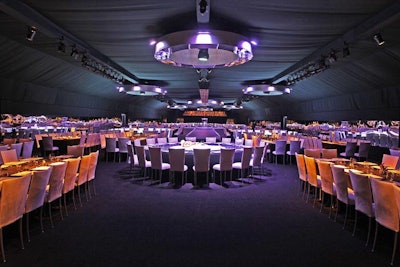 Photo: Nadine Froger Photography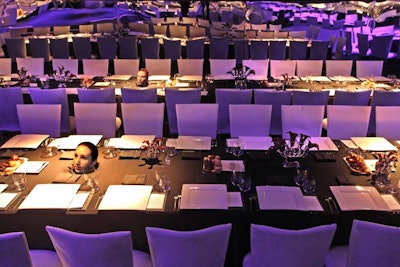 Photo: Nadine Froger Photography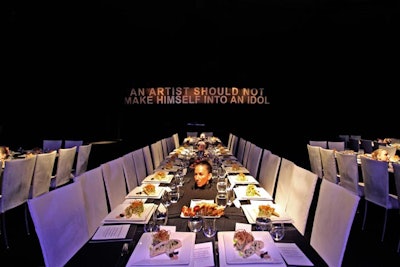 Photo: Nadine Froger Photography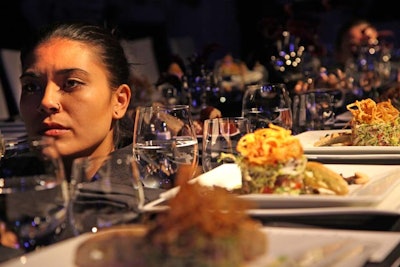 Photo: Nadine Froger Photography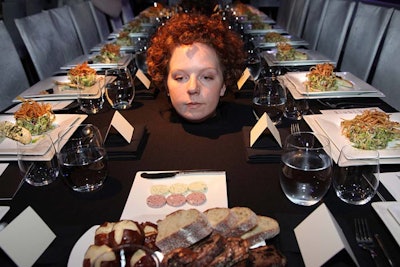 Photo: Nadine Froger Photography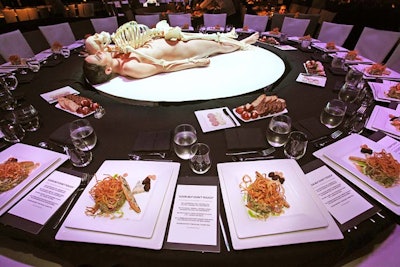 Photo: Nadine Froger Photography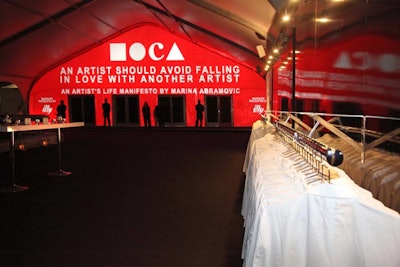 Photo: Nadine Froger Photography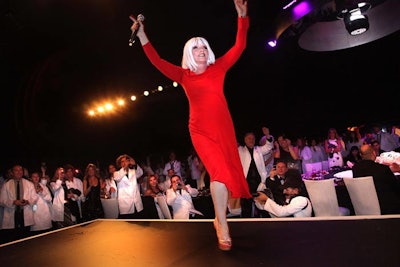 Photo: Nadine Froger Photography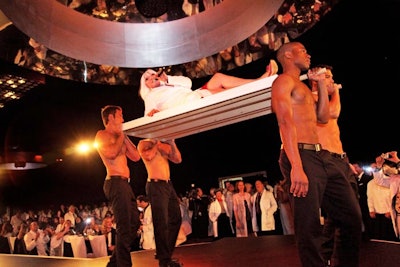 Photo: Nadine Froger Photography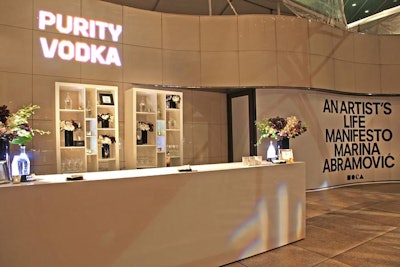 Photo: Nadine Froger Photography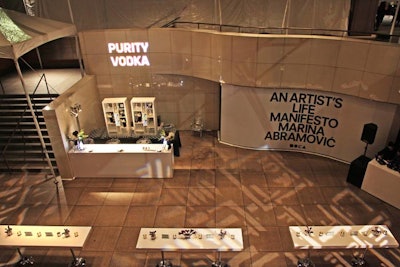 Photo: Nadine Froger Photography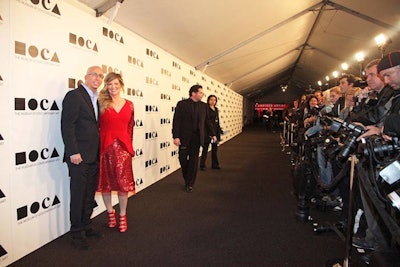 Photo: Nadine Froger Photography