Like most nonprofits, the Chesapeake Bay Foundation plans events near its home in Annapolis, Maryland. But in an effort to tap a new donor base, it expanded its footprint with a new event in Washington.
Now in its second year, the DC on the Half Shell cocktail party expanded the foundation's network of donors to the nearby Washington area, about an hour's drive away. The foundation experienced a 27 percent growth in its fund-raising totals to more than $700,000, according to Taryn Dwan, the foundation's manager of events and promotions.
"We draw constituents from all over the bay area, and in D.C. we could make it convenient for them as well as those coming from Annapolis," Dwan said.
The February 26 event took place at Dock5 at Union Market and drew 530 guests—slightly more than the inaugural event—to celebrate the foundation's 50th anniversary. Dwan noted that about 80 percent of the ticket sales come through the corporate sponsorships, which also grew this year. The addition of five new sponsors and returning ones coming in at higher levels ranging from $2,500 to $100,000 contributed to the overall revenue growth. Dwan credits the production at the first event as a contributing factor to the higher sponsor donations.
"If you're visualizing a new event, it's hard to show sponsors how their impact will be felt in the room. But the opportunity to show that from last year was helpful in continuing the momentum with them in year two," Dwan said.
The foundation once again tapped Bond Events to design and produce the event, with a focus on highlighting a key initiative of the foundation: oyster restoration. Lyn Stout, executive producer of Bond Events, incorporated oyster shells into the decor of the lounge areas, cocktail tables, and sponsor tables, as well as enlisted eight oyster companies to set up food stations. The team also set up two water tanks with oysters only in one to showcase the crustacean's effect on water clarity. Designers also used projection-mapping to evoke an underwater ambience for guests.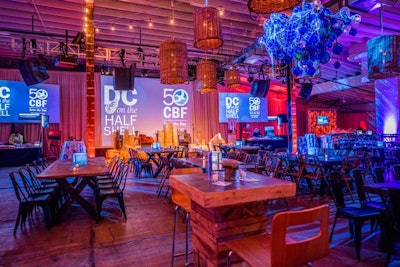 Photo: Daniel Swartz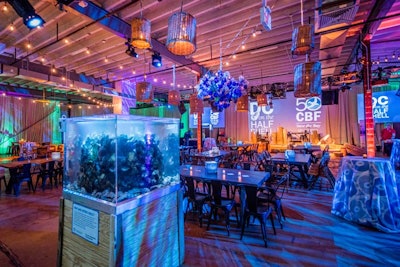 Photo: Daniel Swartz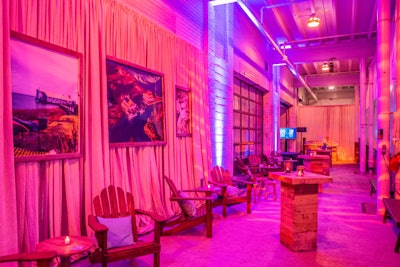 Photo: Daniel Swartz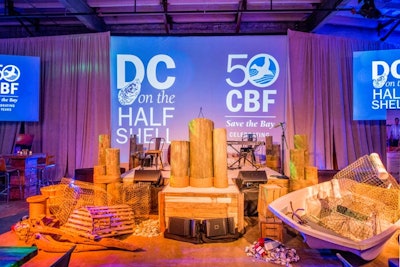 Photo: Daniel Swartz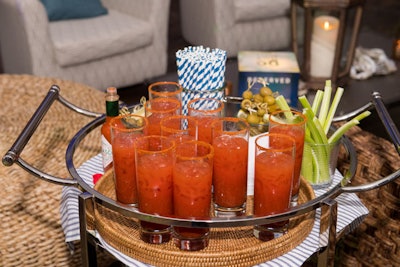 Photo: Daniel Swartz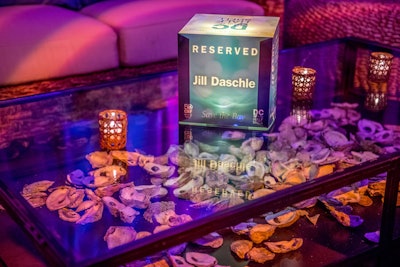 Photo: Daniel Swartz