Attendees of the World Airline Entertainment Association (WAEA) trade show got a taste of Canada when they attended the Spafax party at
Muzik
nightclub.
Catering with Style
and the Woodgate Group teamed up to create an event inspired by aspects of Canada's heritage, culture, and climate.
The fun started as the international mix of airline executives, content distributors, and service providers stepped down from charted busses at the venue entrance, where group of native drummers greeted the partygoers. Models from
Elmer Olsen
Models wearing fur trapper hats, long white underwear, and winter boots helped usher them inside.
Throughout the space, potted evergreens—how Canadian is that?—sat on the floor, atop bars, and on every table surface. Similarly, Hudson Bay Company point blankets—the iconic white, red, green, and blue wool blankets that symbolize Canada's early history as a fur-trading nation—covered the leather furniture and tasting stations. Off to a corner, an 8- by 16-foot polystyrene foam igloo housed an ice bar from which Muzik bar staff served drinks in glasses made of ice.
Iceculture
provided both igloo and ice bar.Catering with Style's executive chef Christopher Palik and creative director Dee Gibson supplied a menu reflect that reflected Canada's roots. Caterwaiters in red T-shirts with "Canada" printed on the front passed hors d'ouevres such as raw and cured trout tartar with red onion relish on a miniature Montreal bagel, and batter fried pickerel served in individual cones with dollops of homemade tarter sauce. Later, tasting stations served up delicacies from the sea and land such as red wine-marinated bison on a wild rice cake with cranberry preserves and seared scallops on a lobster scone with lemon aioli. The dessert station featured butter tarts, beaver tails, and Nanaimo bars.
After dinner, multiple Juno Award winner
Liberty Silver
took the stage and kept the crowd dancing to well after midnight.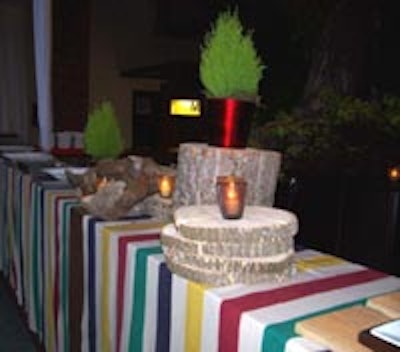 Photos by: BizBash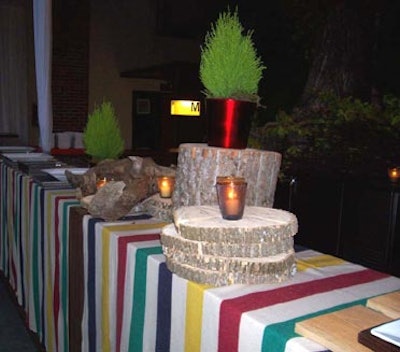 Photos by: BizBash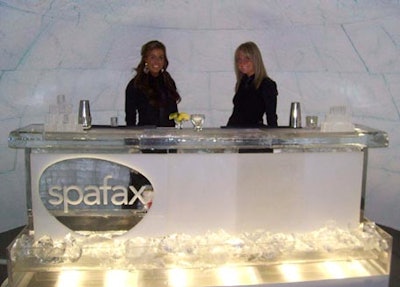 Photos by: BizBash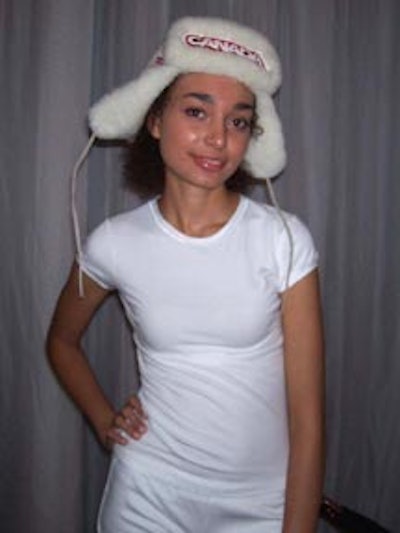 Photos by: BizBash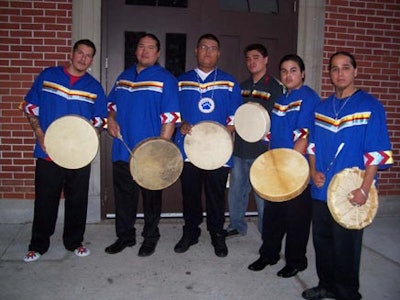 Photos by: BizBash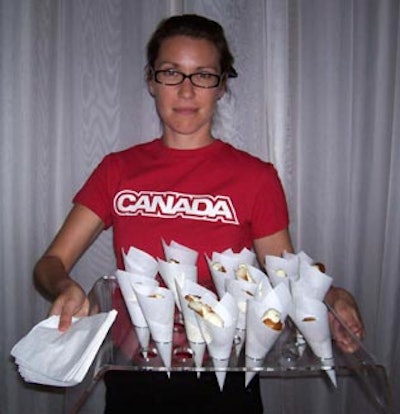 Photos by: BizBash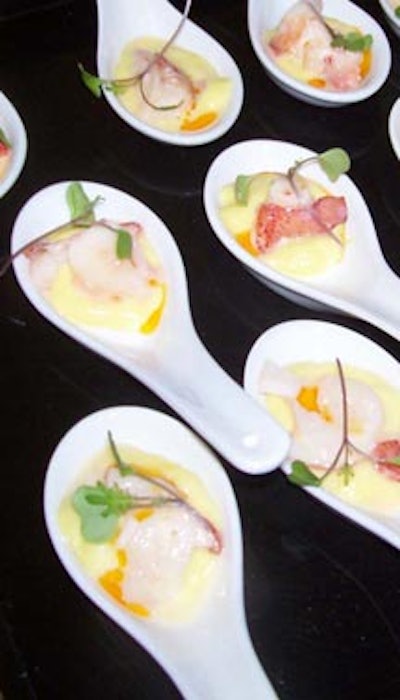 Photos by: BizBash