Brasserie Frisco Launches Signature Drinks
February 15, 2006
A whimsical atmosphere awaited guests as they entered
Brasserie Frisco
's Signature Drinks launch party. "Van Gogh's Ear," an absinthe-based drink that was the featured cocktail of the night, was the inspiration for the decor. Models from
Arato Entertainment & Events Inc
. dressed as green fairies (to emulate the color of absinthe) were perched upon the bar and second level, creating a sense of tranquility as they remained still as statues.
Candice Best
of
McCain Best Communications
explained how the drink has inspired the party's theme: "Van Gogh's Ear is an absinthe-based drink. The whole idea is that when you drink absinthe, you hallucinate, and see fairies."
If hallucination was not on your agenda, seven other cocktail choices ensured a great end to a long Wednesday.
For those looking for solace from the crowd on the main floor, the second floor offered round, candlelit tables at which to sip drinks while
DJ Rad
dropped unobtrusive beats in the background.
Of course, a great drink is even better with great food, and Brasserie chef
Gordon Mackie
provided a variety of tasty appetizers to go with the bevy of bevies. Guests were offered pizza, mini burgers, grilled tuna BLTs, Belgian frites, and spring rolls, all bite-sized, to ensure that everyone's hand stayed on a drink at all times.
—
Andre Bharti
Photos: Courtesy of David Lee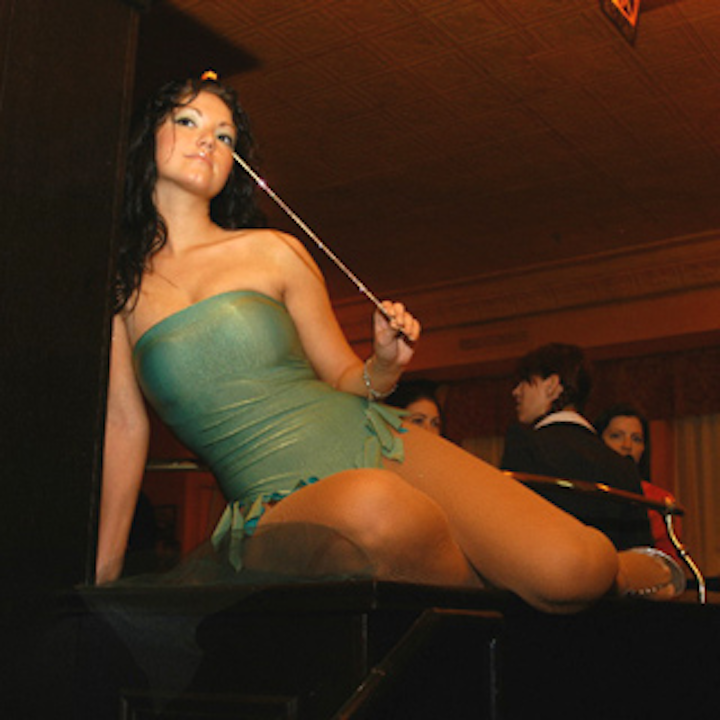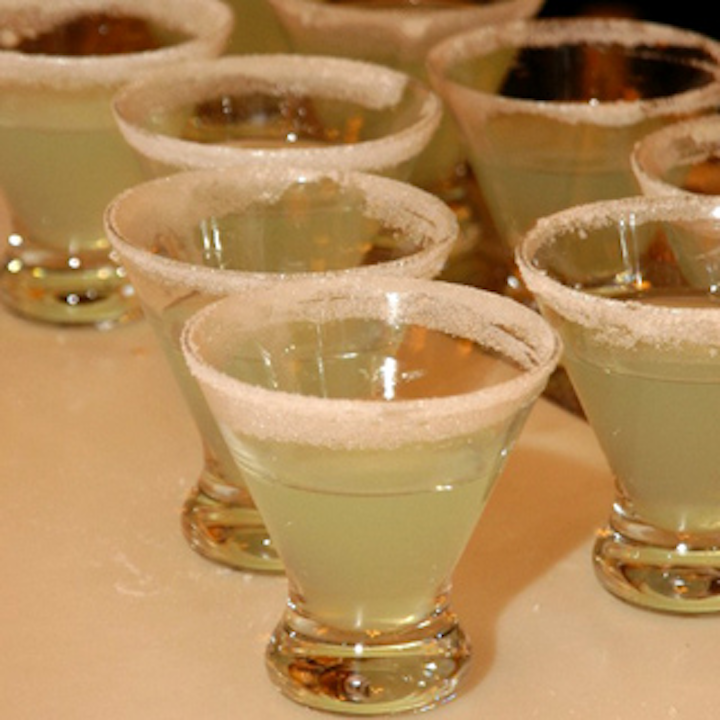 Featured Venues/Suppliers: