What to Do When a Guest Drinks Too Much and Other Holiday Event Tips
Industry pros share their advice for navigating sticky party situations.
November 19, 2018
At a holiday party for about 500 guests (mostly men in suits), Val Combet, event director for Los Angeles-based Next&Neat, recalls how the guests were grabbing more than just beers.
"That evening, the bar manager walked up to me and made a negative comment about the servers who were passing the appetizers. He made the reflection that none of them were smiling," she says. When Combet addressed it with the catering company after the event, the owner told her that the female staffers "were being grabbed all night by those gentlemen." 
Combet says she wishes she had been notified sooner because "I would have stopped the passed appetizers and set up a station with the appetizers so the servers would not have had to walk in the crowd anymore." But she says she now knows to pay attention to "everyone's demeanor and to go the extra mile to make sure my entire staff is working in a safe environment."
This type of disrespectful, possibly litigious behavior can be common at holiday parties, but as the #metoo movement continues to gain steam and more women start to speak out about sexual harassment in the workplace and beyond, event planners and hosts need to be mindful about creating a fun and responsible party atmosphere. Here, industry experts share their insight in preventing and stopping any offensive, abusive, and distasteful situations.
Keep Guests Happy and Full
Danielle Couick, principal at Magnolia Bluebird Design & Events in Rockville, Maryland: "Nothing says recipe for disaster more than a fully stocked bar and limited or no food. Make sure you plan the menu to accommodate guests' dietary needs, and that it is also filling and can soak up the booze if necessary (i.e., gluten-free vegans may also drink, so feed them).
Think about serving a progressive menu throughout the night. For cocktail-style receptions, pass small plates at multiple points in the evening to encourage guests to eat. Not everyone will want to break away from their conversation to visit a station. If you bring it, they will eat it. Also, consider a surprise late-night send-off. Pizza or sliders and fries are always a big hit, or perhaps book a favorite local food truck."
[PULLQUOTE]
Tifany Wunschl, owner and lead designer at Gourmet Invitations in Macomb, Michigan: "Be sure to serve a lot of food to soak up extra alcohol. Don't serve hard alcohol and make the glasses smaller. Have many non-alcoholic options for your guests. Dessert and coffee is a great way to shift the momentum of the party, too."
Combet: "Make sure catering passes around enough appetizers at the beginning of the party so guests don't drink on an empty stomach."
Limit the Alcohol
Couick: "Limiting your bar to beer and wine only, or including a specialty cocktail that includes a spirit, is an easy way to better control the consumption of alcohol. A trick I've often used is to pass champagne or sparkling wine as guests arrive. It is a gracious touch, and the effervescence in the sparkling wine can make guests feel a little tipsy earlier and ideally slow down their overall consumption as the party progresses (yes, this has also back-fired)."
Brian Worley, director of design at Bold Design in Atlanta: "As the night goes on, a subliminal way to signal to your guests that the party is winding down is to offer coffee or tea. Arranging a tray of cups and saucers with some fresh coffee sets a more subdued tone but still allows for conversation. Don't rush them out the door—just trade their brew for a different kind of brew. Placing bottles of water at the bar as the evening starts to wind down is another acceptable way to showcase a beverage other than alcohol." 
Jacqueline Whitmore, founder of the Protocol School of Palm Beach: "If you think your guests have had too much to drink, simply close the bar and turn out the lights. They will get the message quickly." 
Worley: "Changing the volume and genre of music can also be a subtle cue to shift the room's energy. Lastly, simply making drinks less visible makes them less accessible. Move the bar cart farther from the common area. Start to remove or 'run out' of alcohol, which will help to curb the consumption and let guests know the party is winding down."
Arrange for Transportation
Couick: "Discourage drinking and driving by sending Uber or Lyft discount code to all employees in advance. Or better yet, give everyone a gift card or voucher code when you send out the invitation. If this isn't feasible for your area, consider having taxis or cars on standby at the end of the night for guests." 
Handle Unruly Guests Carefully
Whitmore: "You must always have your guests' best interest at heart, and if someone is disruptive or unruly, you must ask them to leave or call a taxi for them."
Couick: "If things look like they are heading in a bad direction, we will have servers pass water to guests but specifically those who may be overindulging. Making a sweep with any leftover hors d'oeuvres or desserts also helps slow things down. If we get beyond the point of no return, we will call a taxi and have a co-worker or date escort the guest home."
Whitmore: "[If you notice a guest being sexually harassed] come to their rescue. Take the guest out of the situation. For example, you might say, 'Barbara, may I speak to you for a few minutes? I'd like to show you my new piece of artwork.'"
Combet: "If a guest is acting inappropriately due to alcohol intake, the event planner should go to their point of contact and make them aware of the situation. Ask your client if they want to handle it directly with their employee/guest or if they want you to do so. But always address it directly to your client first."
Worley: "For gatherings other than intimate house soirees, it is not outrageous to consider hiring security. For corporate parties where there are many attendees and guests of employees, this is more vital because more liability is at stake."
End the Night Early
Wunschl: "The time of the event can end earlier…. Have the party end at 8 or 9 p.m."
This story appeared in the Fall 2018 issue of BizBash.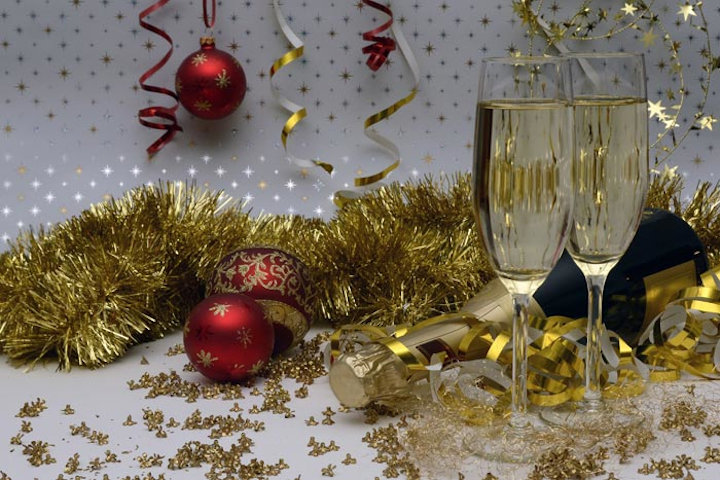 Featured Venues/Suppliers: