Who Is Your Mentor?
January 16, 2013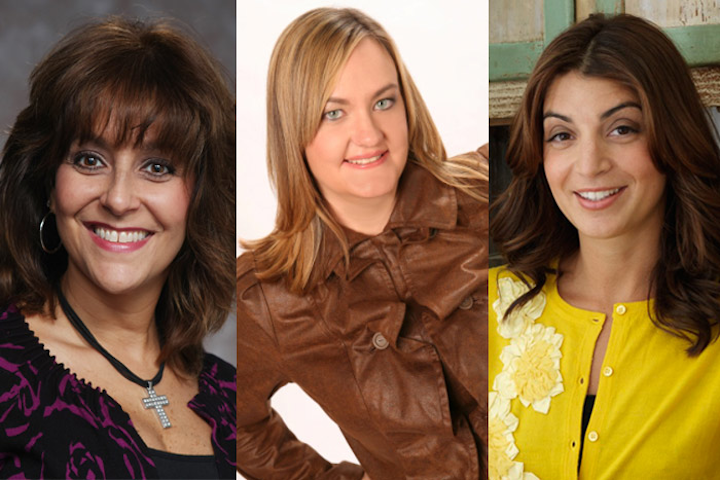 Photos: Courtesy of readers
"My first job in the industry was for Tony Schubert of Event Eleven. I started as an intern and then a production assistant. From day one I was inspired and have never looked back. What we do is magic, and Tony was the first to open my eyes to it."
Alexandra Rembac-Goldberg, principal and creative director, Sterling Engagements, Los Angeles
"In my opinion, Colin Cowie pioneered the industry, and I was very lucky that he was my mentor."
Mary Giuliani, founder, Mary Giuliani Catering & Events, New York
"Amy S. Ludvigson Anderson gave me unbelievable training in my very first hospitality job, and then she helped me get my first meeting planner position five years later."
Elizabeth Glau, chief foundation strategist, Building Blocks Social Media, Los Angeles
"My mentor in the event industry is Trina Johnson of Trina Johnson Events. I started off very young in the industry, working as her assistant with ConvExx. From there she decided to take on and master entrepreneurship, which has been an inspiration to myself. I have always wanted to work for myself and Trina has shown me the strength, ambition, and tenacity that it takes to not only start your own business, but become a success."
Brittany Kirkland, meeting services supervisor, the Venetian, Las Vegas
"Amy Winkleman Simons of Details Etc. in South Miami is my mentor. She has been a resource, an educator, and an inspiration. Amy hired me to assist her with events when I was in my 20s. Later, I worked with nonprofit events, we always stayed in touch—she was always available to provide guidance, ideas, and input. Now, about 15 years later, starting and modeling my event company after hers, Amy continues to mentor."
Mindy Nash, owner, M. Nash Events, Miami
"The previous owners, my mom and dad, Christopher and Valerie Ruch, of the Party Corner, have taught me everything I know about the party rental industry. My brothers and I watched them grow this company from the ground up and be able to retire well before their time. I have learned that there are good times and bad, rough times and smooth times, but there is always a reason to celebrate. Being in the service industry, it truly is all about service."
Megan Ruch, rental sales manager, Party Corner, Ocean, N.J.
"Isela Pizarro Gonzalez and Joanna Samuel Ribner had the greatest impact on my career as mentors 20 years ago. They both taught me the ropes of the industry. They told me that ethical standards, hard work, and dedication to the industry would pay off. All of the things that I was doing in my personal life would flow over to my professional life. They were both role models to me, to pay it forward, which I still do to this day."
Bonnie Fimiano, vice president, Café Ala Carte, Weston, Fla.
"As a cake designer and sculptor, Colette Peters's style and story definitely inspired and encouraged me."
Andrea Reed, cake designer, SweetCakes Bakery, Lakeland, Fla.

"Michael Stern, executive vice president of Classic Party Rentals, pushes me every day to be better than I was yesterday and with enough respect that I want to do an amazing job."
Maureen Harkness, senior account manager, Classic Party Rentals, Los Angeles
Featured Venues/Suppliers: