This Week in Los Angeles: an Insta-Friendly Skincare Activation, Cocktails in an Igloo, Boycotts at the Beverly Hills Hotel
West Coast bureau chief Claire Hoffman covers the week's biggest event news.
April 5, 2019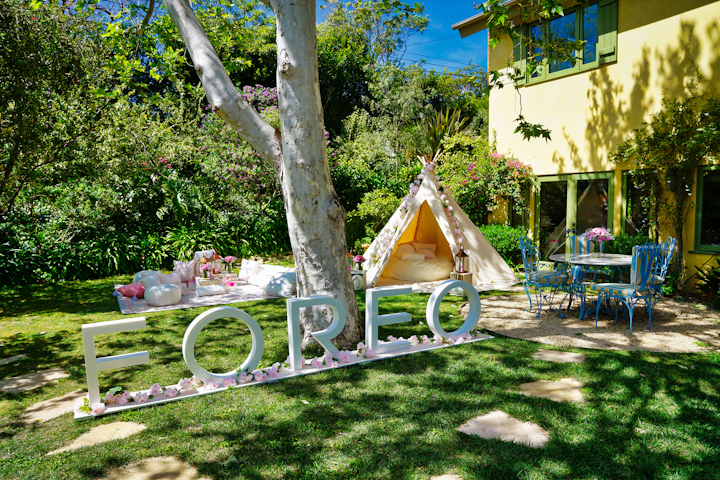 Photo: Courtesy of Stoelt Productions
LOS ANGELES— Welcome to BizBash's Los Angeles-based column, where West Coast bureau chief Claire Hoffman covers the week's biggest local news. Got a tip? Get in touch!
Moves & Milestones
Lili Rodriguez has been named artistic director of the Palm Springs International Film Society. She'll oversee all artistic decisions for the Palm Springs International ShortFest, taking place in June, and the star-studded Palm Springs International Film Festival in January. 
Caroline Concha is the new executive chef at Mohawk Bend, a restaurant and bar in Echo Park where she'll be creating a new menu. She previously spent two years at Beelman's, a vegan pub in downtown L.A.
In Case You Missed It
We took a look inside Roth Capital Partners' annual conference in Orange County, which mixed serious business discussions with heavily themed parties, charitable fund-raising, and a performance from Blink-182.
In the News
Boycotts of Brunei-owned properties—including the Beverly Hills Hotel and Hotel Bel-Air—are gaining steam after the country implemented anti-L.G.B.T.Q. laws this week, including death by stoning. The Hollywood Reporter: "In the past week, George Clooney, Sharon Stone, Dustin Lance Black, and Nancy Sinatra have all announced that they will not be setting foot in the place, and at least one big event scheduled there has been canceled: the Cedars-Sinai Women's Guild Gala, which has been moved to the Beverly Wilshire. ... The news of the renewed boycott, though, came too quickly for the Shane's Inspiration Gala—hosted by Dancing With the Stars' Carrie Ann Inaba and featuring a performance by Jason Mraz—which took place March 29 at Beverly Hills Hotel.
Swedish singer Lykke Li is launching a new music festival with an all-female lineup. LAist: "The first annual Yola Fest is slated to go down on Saturday, June 8 at L.A. Historic Park, a 32-acre space wedged between Dodger stadium and Chinatown, with views of the downtown skyline. Li will headline the show, along with the British electro-pop songwriter Charlie XCX, indie-folk musician Cat Power, and the one and only Courtney Love. Additional artists will be announced as the festival date approaches."
IAB is bringing the second annual Digital Content NewFronts West to Hollywood September 11 to 12. Variety: "The two-day event, to be held at NeueHouse Hollywood, will feature presentations by digital-media publishers to pitch advertisers on their content offerings. Alongside the main-stage events, the 2019 NewFronts West will introduce a series of networking sessions for presenters to meet with West Coast buyers. In addition, IAB again partnered with the Streamy Awards to present the winners of the Streamys Brand Awards on stage during NewFronts West."
Surprise Event Metric of the Week
16,000—the estimated number of students and educators who annually attend WE Day California, which will be celebrating its fourth iteration at the Forum on April 25. This week, Neil Patrick Harris was announced as host for the day, which celebrates youth who are committed to social change. Nineteen events will be taking place across North America, the U.K., and the Caribbean, drawing over 200,000 students total.
Venue Buzz
H Club Los Angeles, the first U.S. outpost of the London-based series of members clubs, officially opened this week in Hollywood. The five-story space has multiple dining and lounge spaces with food by chef Kris Morningstar, plus a music and recording studio, an artists' lounge that hosts live performances, and a 36-seat screening room. There's also a series of co-working lounges, an 18,000-square-foot rooftop, a game room, a beauty salon, and 35 guest bedrooms. Each floor has a distinctive look and feel designed by Russell Sage Studios, ranging from bedrooms featuring unpublished photos from Capital Records to a Cuba-inspired lounge and an England-inspired tea room. 
Chef Evan Funke reportedly plans to open a new Italian restaurant in Beverly Hills in fall 2020. The chef behind the widely popular Felix Trattoria is once again working with Gusto 54 Restaurant Group for the unnamed space on Camden Drive. According to Eater, the 9,500-square-foot space will be part restaurant, part art gallery for dealer Larry Gagosian.
Overheard
"In the event that the Academy—an association that includes multiple competitors in its membership—establishes certain eligibility requirements for the Oscars that eliminate competition without procompetitive justification, such conduct may raise antitrust concerns."
—Makan Delrahim, chief of the Department of Justice's Antitrust Division, in a letter to the Academy of Motion Picture Arts and Sciences that was obtained by Variety. Delrahim warned that potential rule changes limiting the ability of streaming services to win Oscars could violate competition law. The academy plans to discuss the issues at its April 23 awards rules meeting. 
On the Scene
We checked out the Natural History Museum of Los Angeles' biennial Dinosaur Ball on March 30, which celebrated its new Antarctic Dinosaurs exhibition. In addition to a seated dinner with a lush tropical theme, the gala hosted cocktail hour inside a giant igloo-like tent. The gala was planned in-house, with production by Production Elements and catering by Schaffer L.A.
What's Next
My Friend's Place, a nonprofit organization that serves homeless youth, is hosting its 31st annual gala Saturday at the Hollywood Palladium. The event will honor singer Halsey, actresses and dancers Maddie and Mackenzie Ziegler, fashion brand ModCloth, and more. 
Looking ahead, many local event profs will spend the week gearing up for the Coachella Valley Music & Arts Festival, which has a slew of parties and brand activations kicking off on April 11. Follow BizBash's Instagram for updates throughout the weekend, and look out for our post-festival coverage.