Sunny Delight
From the cake to the roses, Beverly Hills\' street party for retailer Fred Hayman was yellow all over.
June 1, 2007
It's not often that those little airplane-sized bathrooms rented for outdoor events come stocked with fragrances that originated on Rodeo Drive, but then the famous shopping street was just around the corner from the City of Beverly Hills' May 28 black-tie tribute to its iconic retailer, Fred Hayman. Hayman's store and fragrance, both named Giorgio Beverly Hills, helped draw the world's eyes and pocketbooks to Rodeo Drive during their heyday in the '80s, so the city returned the favor with a lavish dinner.Hayman's store was located at the intersection of Rodeo Drive and Dayton Way, in a space now occupied by Louis Vuitton. For the fete celebrating his 50 years as a Beverly Hills booster as well as his 82nd birthday, the city turned a block of Dayton Way into a supper club
en plein air
for 250 of Hayman's friends and colleagues. Three of his close friends who are also among the city's notables—former mayor Vicki Reynolds,
Peninsula Beverly Hills
general manager Ali Kasikci, and veteran publicist
Katy Sweet
—organized the party. They recruited
Shindig
's Tara Rosier-Gonyea to execute their vision of a street elegantly dressed in Giorgio Beverly Hills' signature colors, yellow and white.
Early in the evening, mariachis serenaded guests as they sipped cocktails and grazed from the Grill's seafood bar, draped with a yellow cloth and flanked by straw baskets of lemons. So many of the city's prominent chefs wanted to participate that three restaurateurs teamed up on the menu: In addition to the Grill, Sean Hardy of the Peninsula's
Belvedere
offered baked potatoes with Osetra caviar as well as a Maine lobster salad and chocolate malted crunchy birthday cake.
Wolfgang Puck
served braised short ribs and Amadei chocolate with raspberries. The Los Angeles Gospel Choir performed, and family and longtime friends Merv Griffin and Hal David shared memories under the direction of Chris Campbell.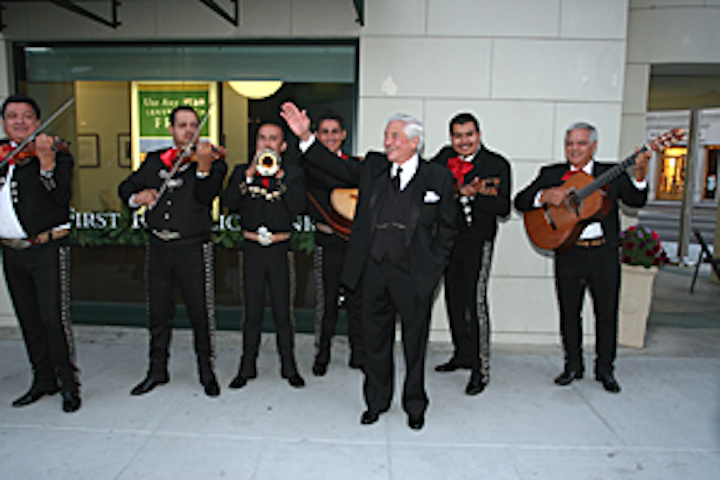 Photo: Lee Salem Photography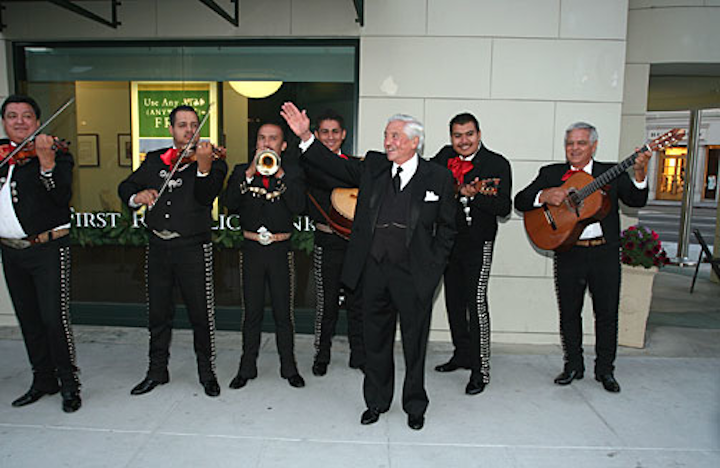 Photo: Lee Salem Photography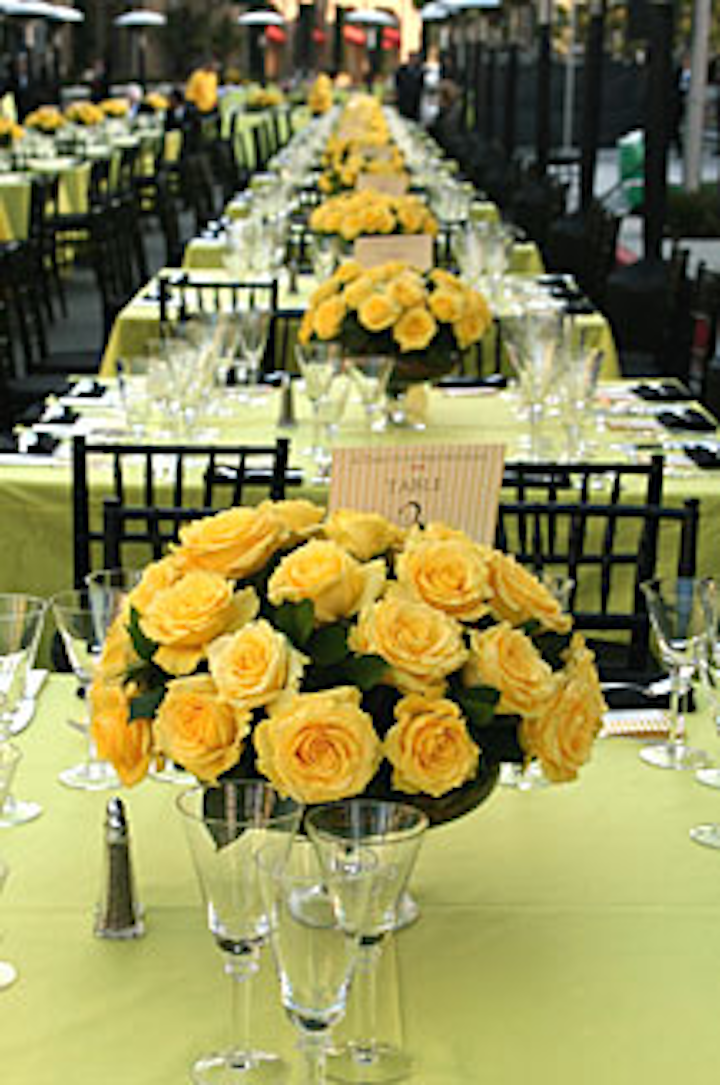 Photo: Lee Salem Photography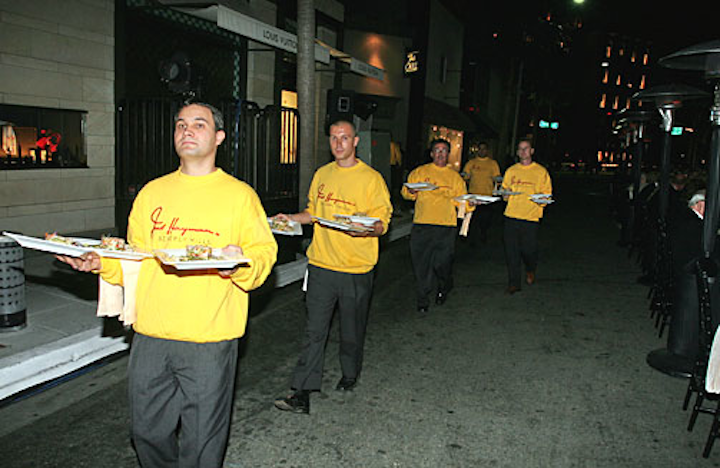 Photo: Lee Salem Photography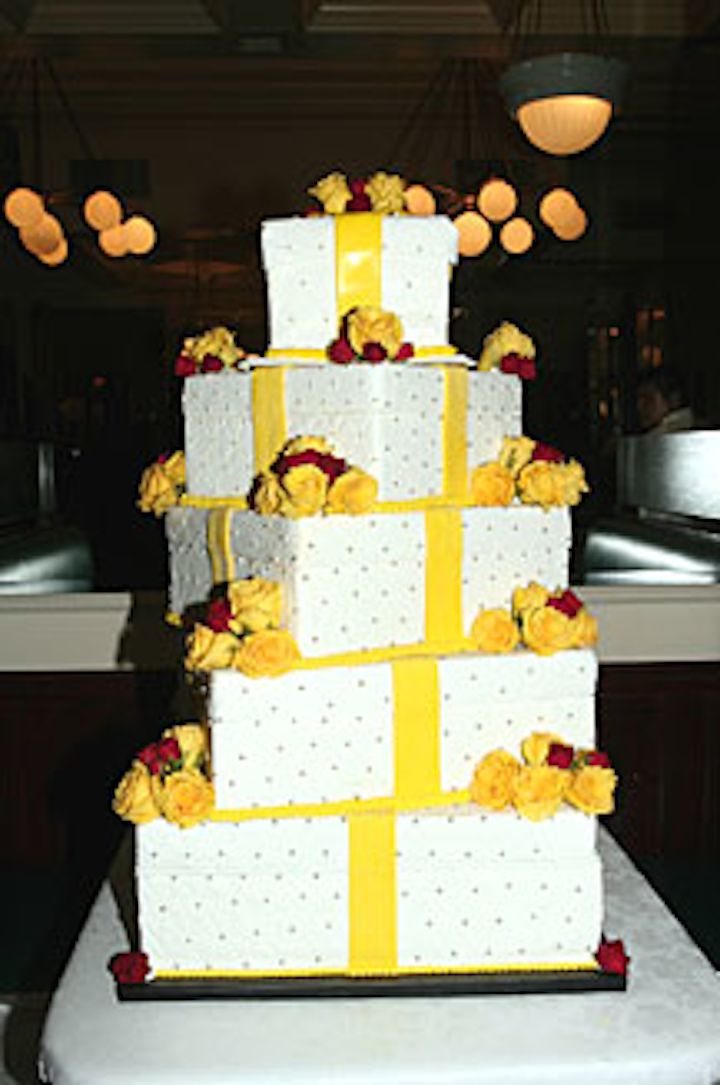 Photo: Lee Salem Photography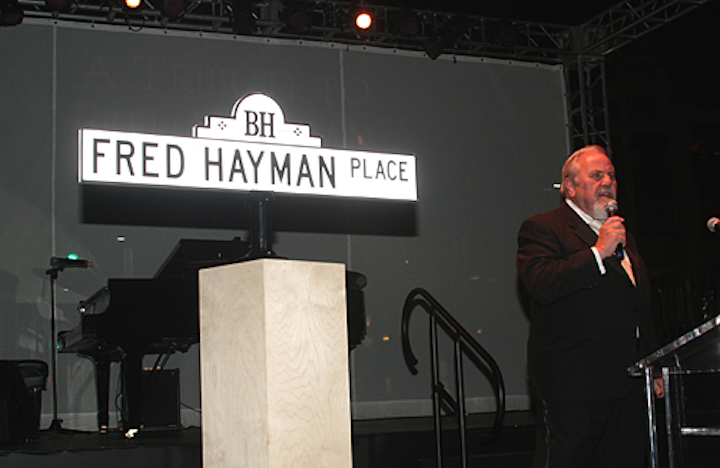 Photo: Lee Salem Photography
Featured Venues/Suppliers: