Reality Bites
For its annual kickoff party, the National Cherry Blossom Festival handed the kitchen over to the Food Network for a reality-show challenge.
February 29, 2008
The National Cherry Blossom Festival celebrated its second Pink Tie Party on Wednesday night at the Madison Hotel, kicking off the tourist-frenzied festival with a pink-hued dinner.
Festival president Diana Mayhew and program manager Lillian Iverson switched things up this year, letting the Food Network provide the evening's cuisine as part of the Dinner: Impossible show, which throws chef Robert Irvine and his crew into supposedly impossible situations. (Notices posted around the event stated, "This sign acknowledges your consent to appear on our televised documentary program.")
At 9 a.m. on Wednesday, Irvine was brought to the National Arboretum to meet Mayhew and receive his mission: create a traditional Japanese meal for 250 V.I.P. guests ... tonight. "It was hard in terms of timing for the event, because Diana was caught up all day with the film crews," said Linda Roth Associates' Danielle Piacente, who helped plan the evening. "But the hotel has been great about accommodating us."
Also, the event's location changed from the Embassy of Japan to the hotel over the weekend, due to a flux in the ambassador's schedule. But Piacente seemed unfazed, adding that they're looking to expand the event in coming years.
Japanese elements were all around the reception and dinner space, from the kimonos on the walls to the sake-tasting bar and passed sushi bites. The real talk, though, was the meal. No one, including the organizers, knew what to expect from Chef Irvine—a suspenseful note that spawned friendly conversation at the tables, with camera crews popping around to gauge reactions. (After all, everyone's a critic when on TV.)
The result? A soybean and crab consomme started the dinner, followed by plates of marinated cucumber and ginger and crispy noodles with carrots and cabbage. The main course was a bento box with small tastings from beef dumplings to black cod, and dessert included a green-tea panna cotta and red-bean sauce paired with a side of cherry blossom tea. The verdict? Aside from plates arriving cold at some tables, and a few odd choices (the red beans were more salty than sweet), the meal impressed most guests, but left a few still hungry.
Photo: Ron Engle/Courtesy of the National Cherry Blossom Festival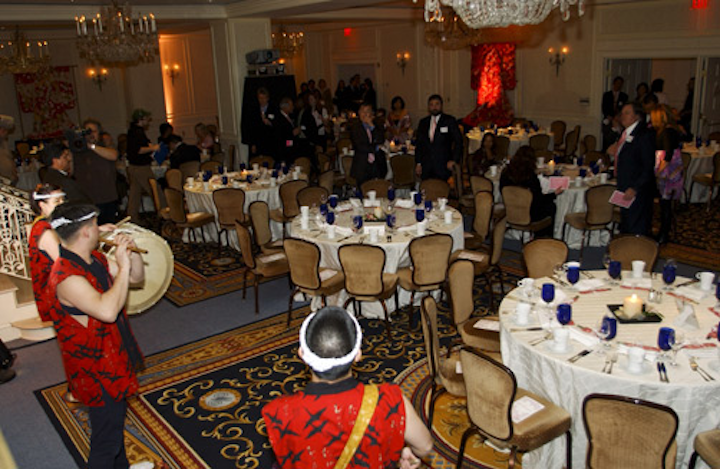 Photo: Ron Engle/Courtesy of the National Cherry Blossom Festival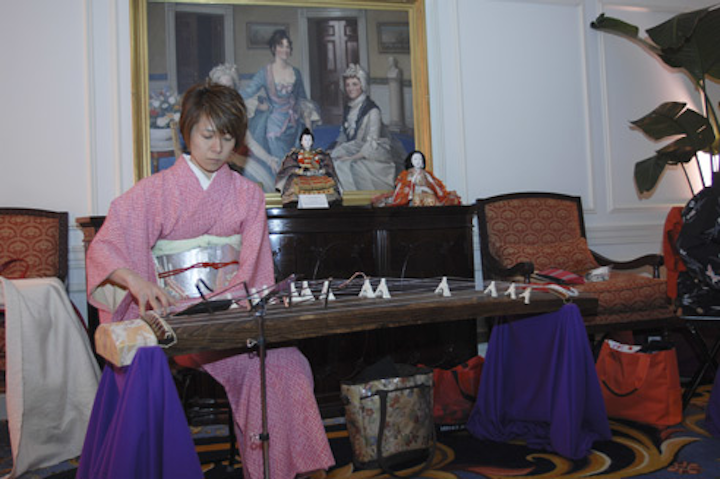 Photo: Ron Engle/Courtesy of the National Cherry Blossom Festival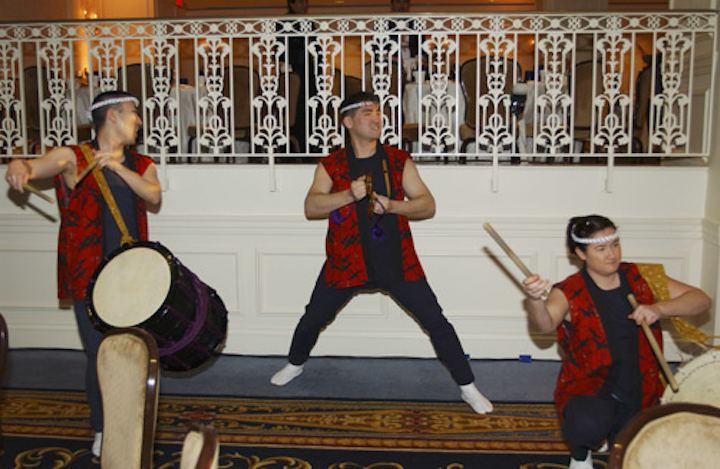 Photo: Ron Engle/Courtesy of the National Cherry Blossom Festival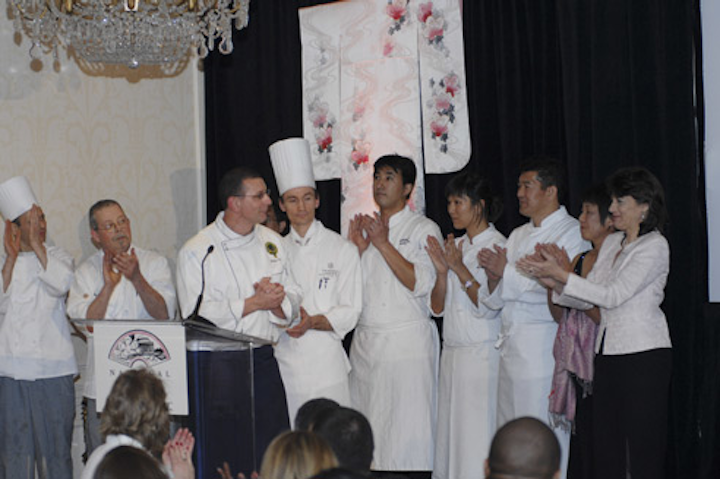 Photo: Ron Engle/Courtesy of the National Cherry Blossom Festival
Featured Venues/Suppliers: