Fleur by Hubert Keller: Chef's New Small-Plates Restaurant at Mandalay Bay
February 7, 2011
The redesigned Fleur by Hubert Keller is now open for lunch and dinner at Mandalay Bay, in the former location of Keller's Fleur de Lys. The restaurant offers small plates inspired by Keller's travels to Spain, Italy, North Africa, South America, Asia, and his homeland, France. It's the first small-plates concept for Top Chef Masters contestant Keller, and the venue offers a relaxed atmosphere.
The 5,500-square-foot space is done in a palette of earth tones, including greens, browns, and rustic reds. Beyond the bar is the main dining room set against a wall of scaling stones. Four curtain-enclosed, semiprivate cabanas surround the 78-seat dining room. Within are lanternlike light fixtures and tall wooden tables cut from one large tree. Wooden tables can be adjoined to create a larger communal dining experience for as many as 24. Decor details in the space include iron branch-style chandeliers suspended from the ceiling to mimic a tree canopy, and rosewood tabletops in the dining room. There's a large center bar with two big-screen televisions, and a 46-seat patio with traditional dining tables, as well as informal lounge seating.
Inventive small plates include kushi oysters topped with margarita sorbet and orange puree served on an illuminated block of dry ice; maple-glazed pork ribs  hidden beneath a smoke-filled glass dome; and the Wagyu "Lava Rock," featuring slices of beef cooked to guests' preference on a sizzling lava rock, and then drizzled with wasabi-lime sauce. Really need to impress a client or seal a big deal? There's also the $5,000 FleurBurger 5000, made with Wagyu beef, foie gras, and truffle, and served with a bottle of 1995 Château Pétrus.
Drawing from his pastry background, Keller offers confections like the "Carnival of Desserts," an assortment of cupcakes, cotton candy, and shakes; the "Afforgato à la LN2," a coffee-based dessert frozen table-side with liquid nitrogen, topped with Bailey's ice cream, and espresso; and a chocolate soufflé, filled with chocolate ganache and paired with house-made ice cream. Fleur claims it is Vegas's first restaurant to offer cocktails infused with liquid nitrogen, which freezes the beverage into the consistency of sorbet, for a dramatic table-side presentation. A secluded wine room, visible from the main dining area, houses more than 3,500 bottles of wine.

"At Fleur by Hubert Keller I'm taking guests on a journey to different countries through small plates that are really well prepared, with great flavor," said chef and owner Keller in a release. "My new restaurant features several different moods and dining experiences. Guests can watch sports and enjoy a beer in our circular center bar, take in the hotel action from our patio dining, sip cocktails in the lounge, enjoy an elegant dinner in our main room, or have an exclusive meal or celebration within our semiprivate cabana dining spaces."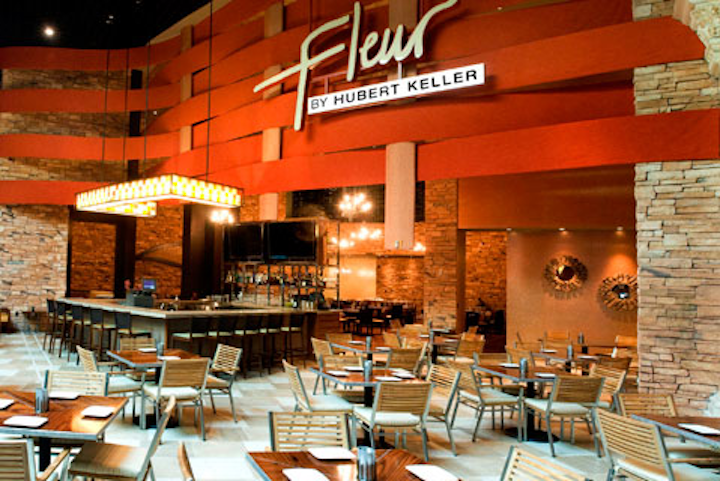 Photo: Courtesy of Fleur
Photo: Courtesy of Fleur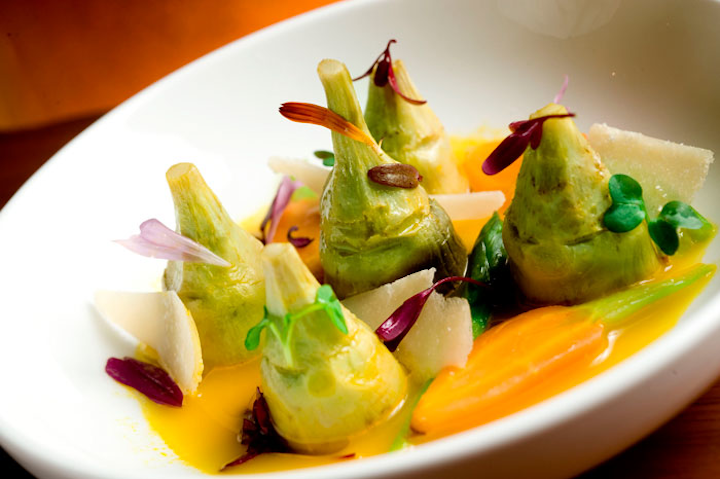 Photo: Courtesy of Fleur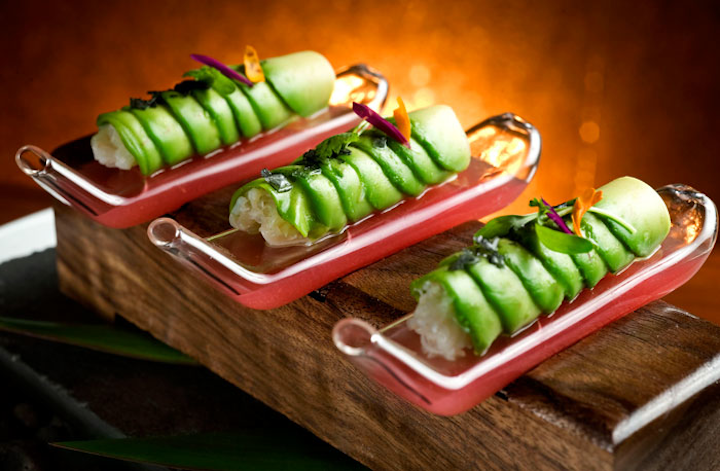 Photo: Courtesy of Fleur
Featured Venues/Suppliers: