Powerhouse Chefs Alice Waters, Suzanne Goin Team Up for Art Museum Gala
May 22, 2013
It was a big night for art, yes—but a big night for food, too.

On May 9, close to 300 artists and art patrons celebrated the Santa Monica Museum of Art's 25th anniversary. The event honored gallerist Margo Leavin as well as theater and opera director Peter Sellars at the museum's second annual Precognito gala dinner and art preview for the ninth annual Incognito exhibition and sale. The museum's executive director, Elsa Longhauser, worked with Cynthia Pazuk of CP/NP Consulting to produce the program.

The event raised a record $600,000 amid a rarefied dining experience: The dinner was prepared by Suzanne Goin of Lucques and envisioned by iconic chef Alice Waters of Chez Panisse. The meal was served on fresh-cut, organic banana leaves selected by Chez Panisse's special events chef, Samantha Greenwood, which came from Blake Bachman's grandmother's farm in Ventura, California.

Guests dined on fattoush salad with fried pita, cucumbers, fava beans ,and sumac; whole roasted chicken with dandelion, green olives, and Meyer lemon salsa; and grilled and roasted vegetables with cumin and charmoula. For dessert? Sugared rose petals from Waters's garden, pistachio tartlets with rose cream and raspberries, and chocolate torta with orange blossom cream and black sesame brittle, plus drinks from Europa Village wines and Patrón.

The gala included decor designed by Dosa founder Christina Kim and Jennifer Cheh; lamps were designed by Mark Eden Schooley and executed by the museum's own Brian Briggs and Giorgio Carlevaro. The handblown water glasses and vases placed on the tables came from students at the Watts Labor Community Action Committee's glass program. A live auction included on-theme items like a private in-home dinner prepared by Waters.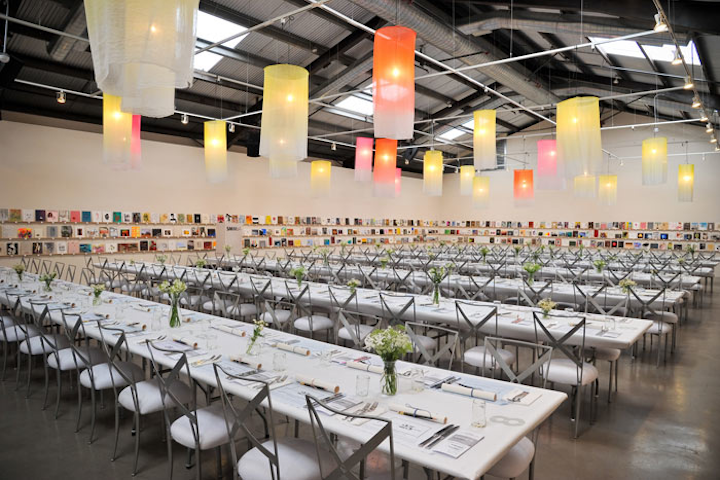 Photo: Courtesy of Santa Monica Museum of Art/Vince Bucci
Photo: Courtesy of Santa Monica Museum of Art/Vince Bucci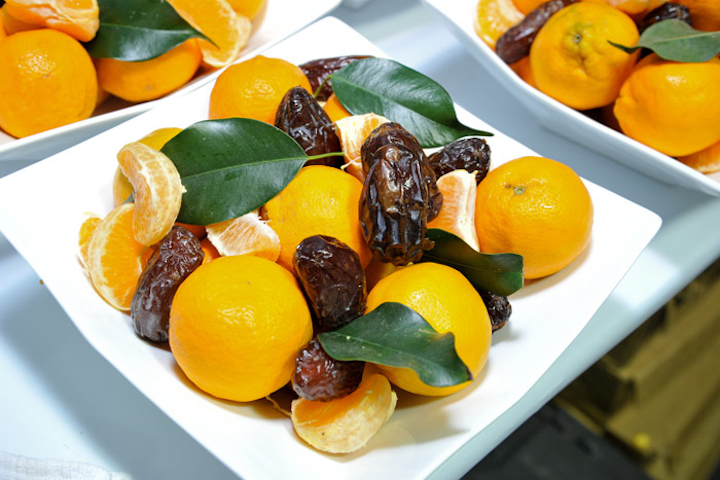 Photo: Courtesy of Santa Monica Museum of Art/Vince Bucci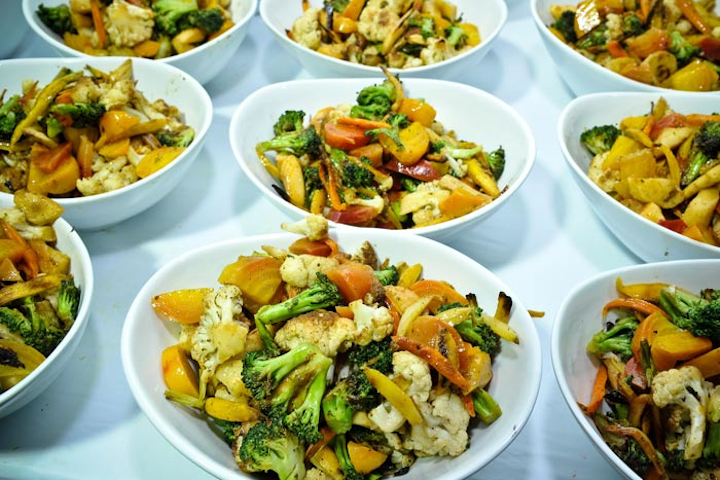 Photo: Courtesy of Santa Monica Museum of Art/Vince Bucci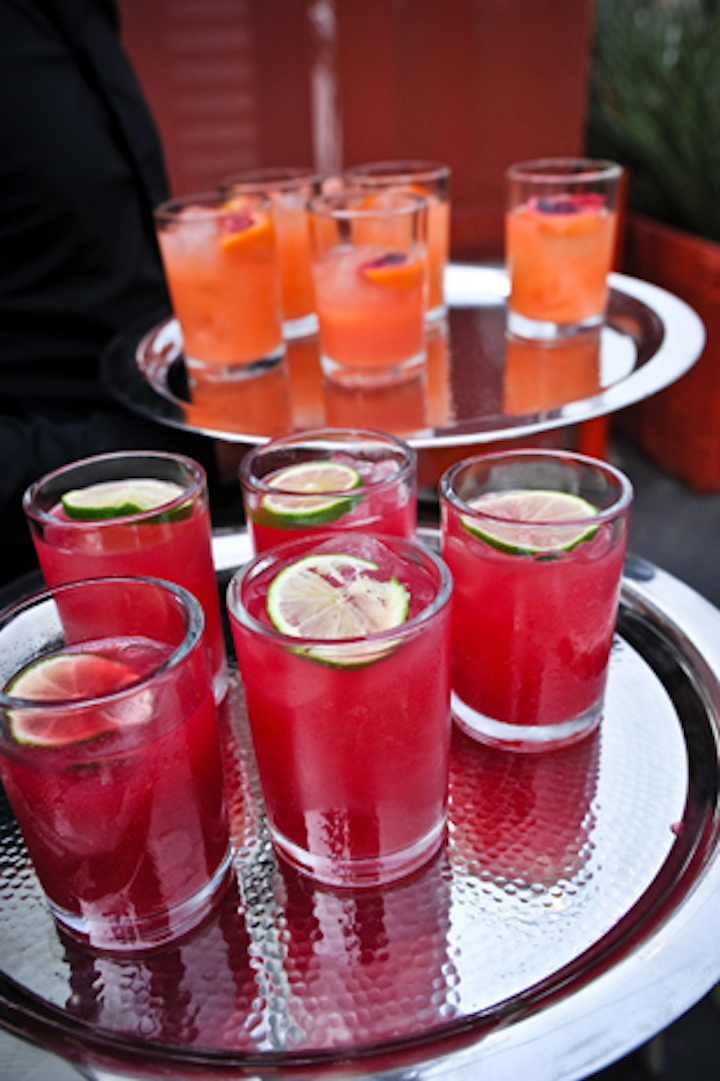 Photo: Courtesy of Santa Monica Museum of Art/Vince Bucci
Featured Venues/Suppliers: