Watch: Travel Channel Event Whisks Guests From Paris to the Taj Mahal
March 20, 2013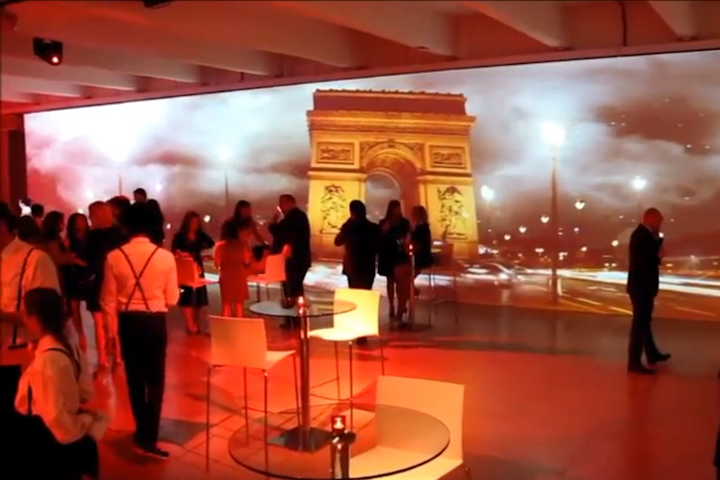 For an event hosted by the Travel Channel, Levy Lighting provided a surround-sound video that let guests feel like they were doing what the channel does best: traveling. "The idea was to take guests to four locations around the world through projection," said Ira Levy of Levy Lighting.
A floor-to-ceiling, wraparound screen formed a circle around the reception space at Center548 in New York, and the custom video shown here projected footage from Paris, India, Brazil, and New York City. Mary Giuliani Catering & Events handled production for the October event.
Click play to watch cars rushing down the Champs Élysée, the sun setting on the Taj Mahal, flags waving at Carnaval in Brazil, and a day passing in a striking time-lapse of the New York City skyline.