This Week in Los Angeles: Creative Trade Show Booths, Canceled Emmys Parties, a Music Festival Run Entirely By Women
West Coast bureau chief Claire Hoffman covers the week's biggest event news.
August 16, 2019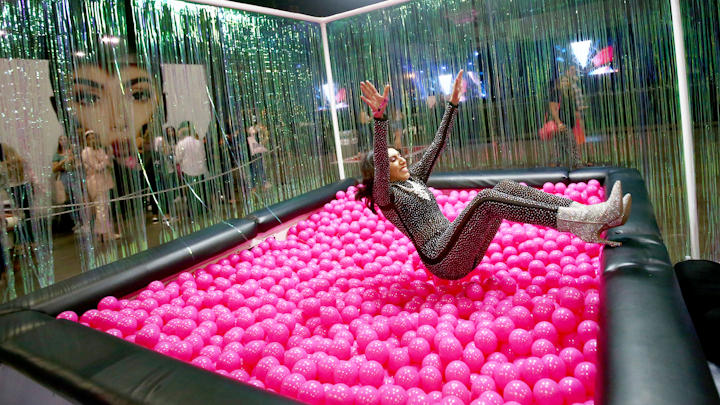 Photo: Tommaso Boddi/Getty Images for Beautycon
LOS ANGELES—Welcome to BizBash's Los Angeles-based column, where West Coast bureau chief Claire Hoffman recaps the week's biggest local news. Got a tip? Get in touch!
Moves & Milestones
TAG, an international travel and event management company, has launched a Los Angeles event division led by Bethany Chamberlain. 
The newly opened AC Hotel Los Angeles South Bay has named Dustin Taylor its executive chef. In addition to developing the hotel's food and beverage programs, Taylor will be working closely on Flora, the hotel's rooftop restaurant and bar opening in September.
In other hotel news, the Monarch Beach Resort in Orange County has added two new team members: Jason Adams is now the executive chef, while Kimberly Leary is director of incentive and Midwest sales. 
In Case You Missed It
On Tuesday, we rounded up 29 catering companies—including six based in Los Angeles—that you should be following on Instagram for drool-worthy event inspiration. Check out the full list here. Did we miss your favorite? Let us know!
In the News
Top talent agencies have canceled their Emmys parties due to stalled negotiations with the Writer's Guild of America. Deadline: "The Big 4, CAA, WME, UTA and ICM Partners, which are embroiled in a legal war with the WGA via dueling lawsuits, along with Paradigm, have all canceled their bashes, long-time Emmy weekend staples. That includes the UTA party at the Brentwood home of co-president Jay Sures and the ICM Partners brunch at the Santa Monica home of managing director Chris Silbermann that had been held for a number of years. CAA last year moved its Emmy party from its longtime location at the Bouchon in Beverly Hills to the Rose Cafe in Venice, while WME had gone for different locations each year, most recently the Rooftop by JG, Waldorf Astoria, last September. Paradigm's Emmy party had been held at the home of Sam Gores."
Tourism in Beverly Hills is down this summer, in part due to President Trump's trade policies. The Hollywood Reporter: "Chinese travelers to the U.S. dropped for the first time in 15 years, by 5.7 percent in 2018, according to the International Trade Administration. Blame it on the strong U.S. economy offering less international bang for the buck; trade war-induced propaganda, with China issuing U.S. travel alerts warning of shootings and robberies; and Trump administration visa restrictions. It all adds up to a notable decline in the flow of jet-setters who keep Beverly Hills' chic boutiques humming. ... A sales associate at the Coach store on Rodeo Drive estimates that purchases by Chinese clients are down 'maybe 40 percent' this summer compared with last year."
The Yola Dia music festival, which takes place August 18 in Los Angeles Historic State Park, isn't an ordinary music festival; the organizers, headliners, chefs, bartenders, and security are all women. The event is co-organized and headlined by Swedish singer Lykke Li and aims to heighten the profile of women performers and create space for women creatives. Refinery29: "An all-woman security service will provide additional security on the grounds. A limited run of merch is being created by a woman-led company using recycled cotton. In short: Yola Día is aiming to be a festival run entirely by women, in every facet. … One dollar per ticket sold will be donated to the Downtown Women's Center in Los Angeles."
Overheard
"I think representation of multi-dimensional queer people in the media is so important. That's why I love shows like [HBO's] Euphoria, and shows that are naturally bringing those queer narratives into the media. I also think … there should be more queer visibility across the board, not just with artists but people behind the scenes, too."
—Singer-songwriter Daya, speaking at the inaugural Billboard & The Hollywood Reporter Pride Summit. The event, held on August 8 at the 1 Hotel West Hollywood, was designed and produced by Shiraz Creative with fabrication by Stoelt Productions; additional speakers included Gigi Gorgeous (pictured below, with mic), Hayley Kiyoko, and the cast of FX's Pose.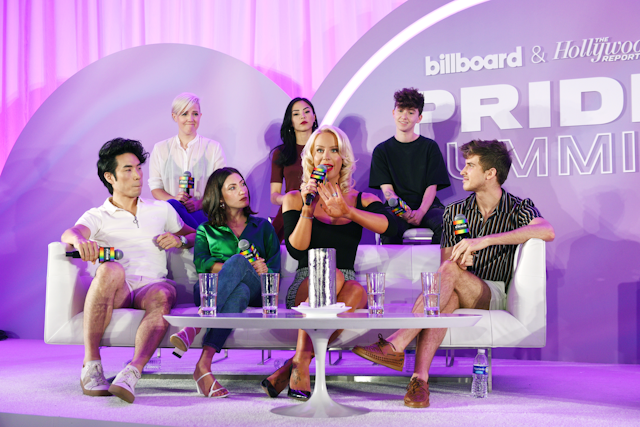 Photo: Andrew Toth/Getty Images for Billboard
Surprise Event Metric of the Week
20,000: The number of "Hot Dogs on a Stick" sold at this year's 23-day OC Fair. The 129th edition of the Orange County event drew almost 1.4 million guests, and collected more than 87,000 school supplies and 25 tons of food for local charities. This year, the fair hosted the first-ever Out at the Fair Day, a family-friendly event targeted to L.G.B.T.Q. guests.
Venue Buzz
Slated to open by 2020 is Terraza Cha Cha Cha, a 10,000-square-foot rooftop eatery in the Arts District from Mexico City's Group Palmares. The casual Mexican restaurant will have an outdoor bar, plus an indoor space with a second bar and open kitchen.
The 343-room Hyatt Regency John Wayne Airport Newport Beach has unveiled two new alfresco event spaces, bringing the property's function space to 28,000 square feet. The new indoor-outdoor Monarch Pavilion is surrounded by glass walls and lush foliage, while the adjacent Lido Event Lawn spans 20,000 square feet for large events. The hotel offers complimentary shuttle service to and from the John Wayne Airport.
On the Scene
The Teen Choice Awards after-party, held on August 11 at the Argyle Hollywood, was produced by Fox's in-house team and Russell Harris Event Group. 
What's Next
The upcoming week is packed with events, highlighted by the ninth annual Los Angeles Food & Wine from August 22 to 25. Taking place at the Barker Hangar in Santa Monica, the Prodigal Events-produced festival will include 14 events featuring the likes of Jeremiah Tower, Tim Hollingsworth, and Curtis Stone.
This weekend, KCON L.A., a celebration of Korean pop culture sponsored by Toyota, takes over the Staples Center. Meanwhile, the Tailgate Fest country music festival will be held at Leal Ranch in Eastvale on Saturday and Sunday.
And in case you missed it: The Peach Pit pop-up restaurant, a temporary space on Melrose developed by Fox and PopSugar to celebrate the new BH90210 series, is reopening today. The previous two-day run sold out in less than an hour; now the Instagram-friendly space, which serves entrees inspired by the show, will remain open through the end of September.