Why Was This Tiny Home in the Middle of New York City?
Booking.com and Kevin Hart teamed up to offer guests an overnight stay in Herald Square.
October 4, 2018
Over the past few years, the tiny home movement has picked up steam, with more and more folks deciding to abandon McMansions to live in small houses, typically less than 500 square feet.
To feed off this craze, Booking.com, the travel e-commerce company with a range of accommodation listings, teamed up with, er, vertically-challenged actor Kevin Hart to offer a one-of-a-kind experience in New York's Herald Square.
Dubbed the "Tiny House with Big Personality," the diminutive abode was erected in the middle of Herald Square, complete with a full bed, bath, kitchen, and living room, all curated by Hart with personal touches, including an Amazon Alexa, Bluetooth speakers, his favorite Diptyque candle, plus a collection of his movies and not-so-subtle framed photos of himself.
On September 27, for one night only, two guests stayed in the home, which they had booked through the site for $54. The sleepover was the first time the Herald Square Park had been zoned to host an overnight guest.
The custom 24- by 8-foot home was supplied by Tiny Estates, a community of small houses that are available for getaways, and it was produced in-house by Booking.com.
From New York, the house was moved to its permanent location at the Tiny Estates' site in Elizabethtown, Pennsylvania. It will be available for booking over the next three months through Booking.com for $175 a night.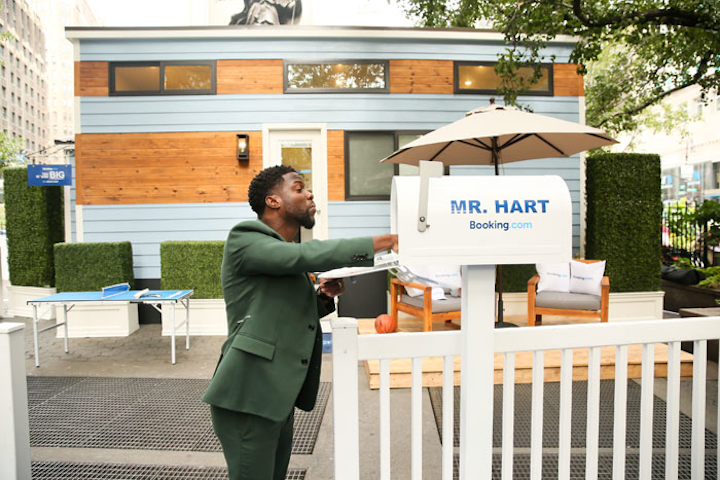 Photo: Angela Pham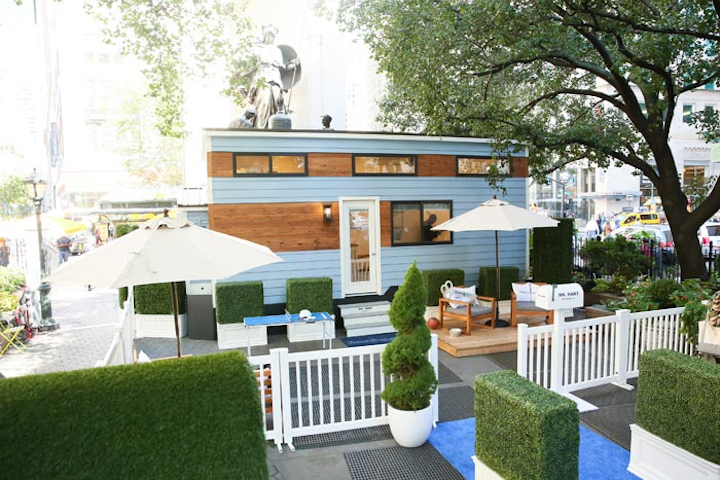 Photo: Angela Pham
Featured Venues/Suppliers: