See How Biometric Data Turned Skateboarding Into Art
A temporary gallery during Mountain Dew's Dew Tour marks Lightwave Studio's first project using this technology.
June 27, 2017
Brands have used biometric data analysis from Lightwave to measure crowd reaction at events in the past. For example Pepsi did it at South by Southwest in 2014 and Jaguar did it at Wimbledon in 2015. Now Lightwave has launched a new division, Lightwave Studio, to focus on using biometric data to create fine art.
For its first project, Lightwave Studio partnered with Mountain Dew to turn the data from its six Dew Skate Team athletes into living works of art during the Dew Tour, a skateboarding competition and festival June 15 to 18 at the Long Beach Convention Center. The exhibition, titled "The Art of Doing," was intended to bring to life the brand's global ad campaign, "There's No Feeling Like Doing."
"At the core of the No Feeling Like Doing campaign is the innate sense of being and purpose that every person gets when they do something they're passionate about—whether that's skateboarding, playing basketball, or performing," said Mountain Dew senior manager for marketing, Michael Craig, in a written statement. "Being able to capture and illustrate this personal feeling via biometric data and subsequently bringing it to life through a tangible expression of art is something that we think is really cool and that fans loved throughout the Dew Tour weekend."
Lightwave C.E.O. Rana June and her team met with the six Dew Skate Team athletes before the event to understand their preferred art styles. During the event, those athletes wore wristbands that measured their heart rate and rate variability, skin temperature, motion, and galvanic skin response. That information was analyzed by Lightwave's algorithms, which translated each athlete's individual data into digital art on six framed LED screens displayed inside a 40- by 60-foot gallery at the event. 
"For example, we would define that if a change in heart rate occurs over 10 beats per minute from the resting heartbeat, this would happen on the screen," said June, who was also the artist behind the installation. "It was amazing that we could transmit somebody's feelings during an intense athletic performance into an art experience that anybody could be a part of."
Nearly 4,000 people visited the gallery during the four-day event. Each of the six LED screens also was equipped with facial recognition technology that measured fans' reactions as they viewed the artwork. Lightwave used that data to create a colorful projection on a wall made from more than 100 skateboard decks that had been painted matte white.
"There's probably no sport that's more closely tied to art than skateboarding," June said. "These athletes express themselves creatively in the sport, whether it's the skateboard deck or it's their wardrobe or even their style of skating. That was a very inspiring place [for Lightwave Studio] to start."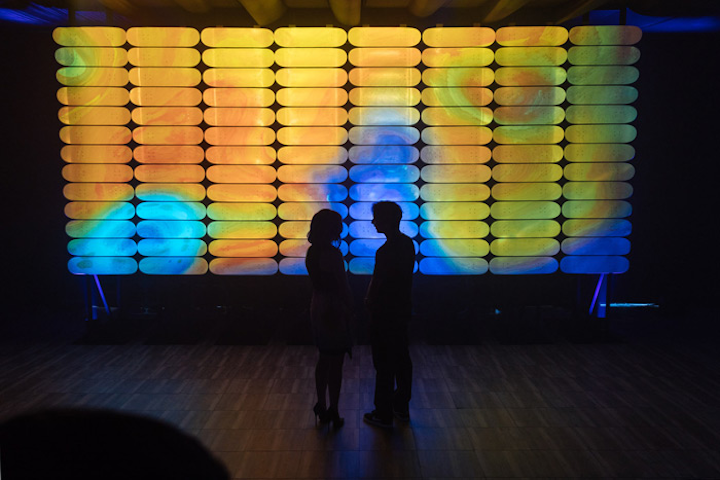 Photo: Courtesy of Mountain Dew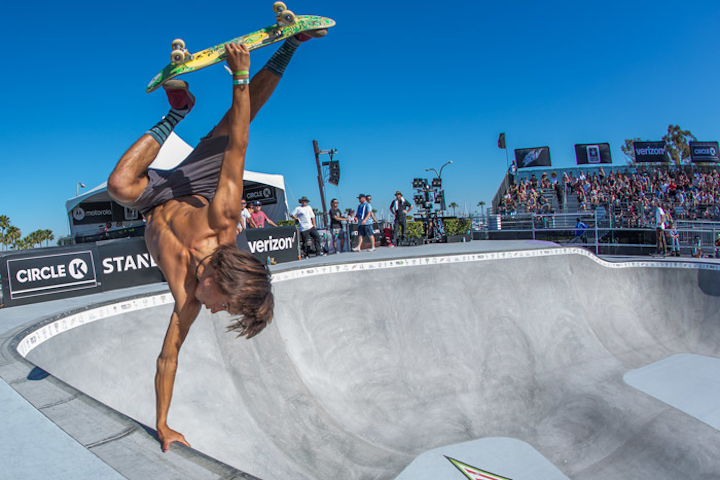 Photo: Courtesy of Mountain Dew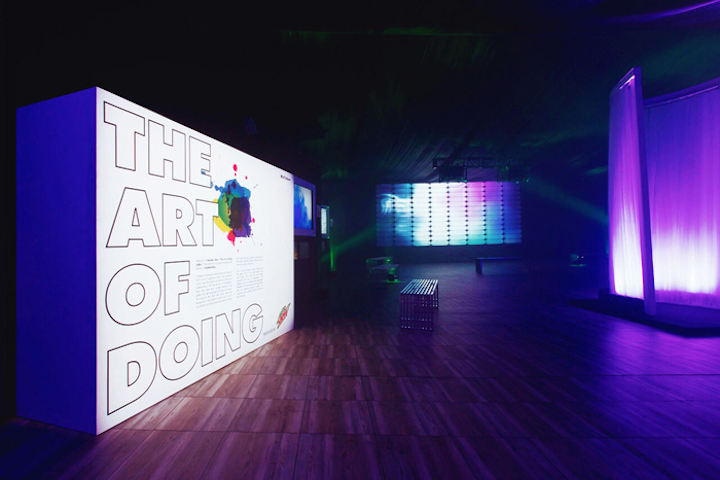 Photo: Sam McGuire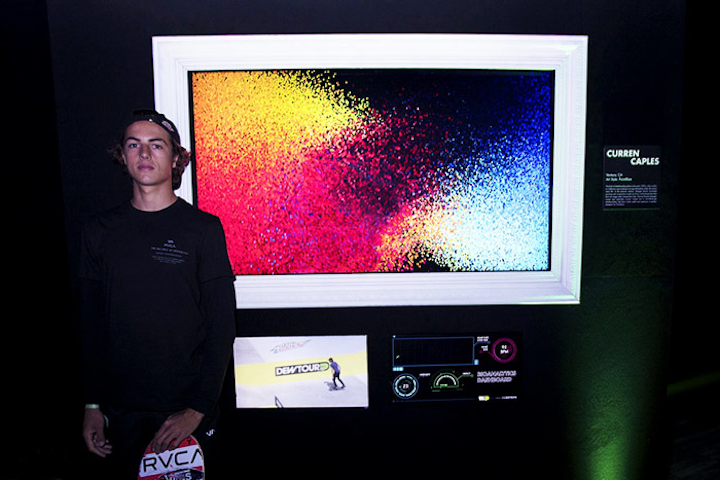 Photo: Sam McGuire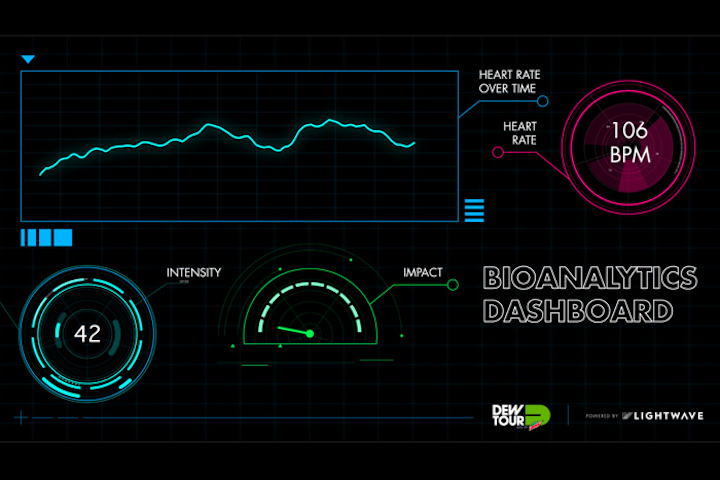 Photo: Courtesy of Mountain Dew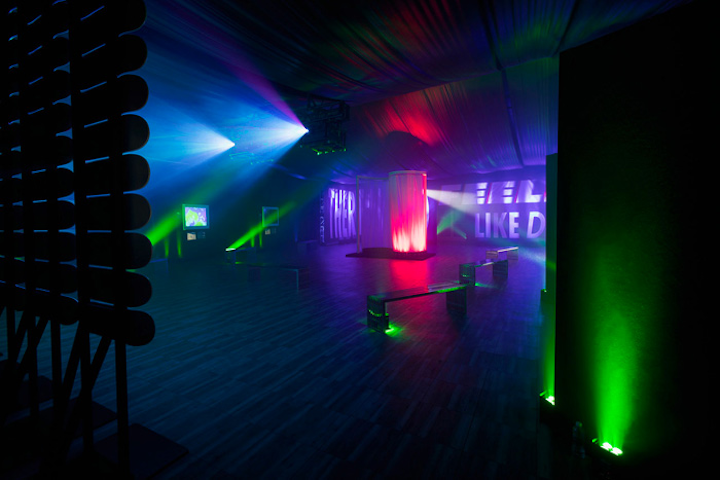 Photo: Sam McGuire
Featured Venues/Suppliers: