Genie Awards Skip Sit-Down Dinner for Passed "Micro Plates"
March 19, 2012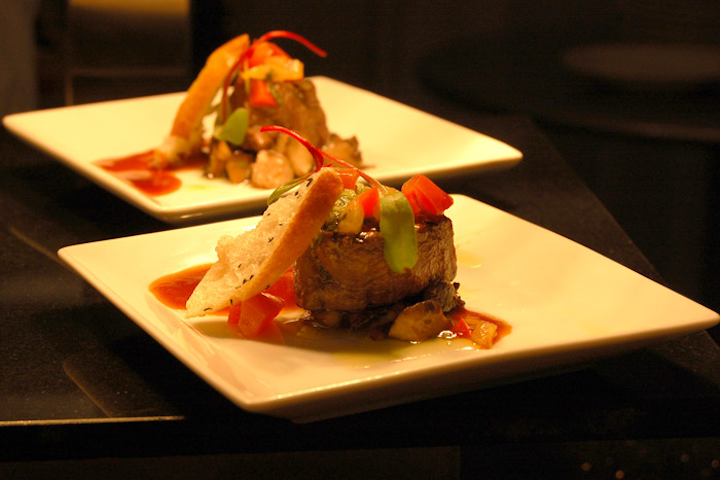 Photo: Carla Warrilow/BizBash
The 32nd annual Genie Awards honoured achievements in Canadian film and television on March 8 at the Westin Harbour Castle Hotel. This year, the Academy of Canadian Film and Television decided to nix a seated meal, instead opting for passed hors d'oeuvres.
"For what it's worth, we decided against a sit-down dinner after the show even before Wolfgang Puck announced he was doing the same thing this year [at the Academy Awards Governors Ball]," said Suzan Ayscough, the Academy's director of communications "Maybe it's just in the air, but our thinking was that, after a two-hour show, people want to move, mix, and mingle and not head straight into another sit-down event for a couple of hours. The feedback was terrific, so we believe that it changed the event for the better, as hoped."
Duff Lampard, executive chef at the Westin Harbour Castle, filled the menu with 26 composed "micro plates." The selection included Niagara quail with savoury stuffing and caramel gastrique, seared diver scallop and shrimp topped with lime carpels that looked like caviar, and flourless chocolate silk cake. "It's very easy to eat, and that's the main thing," said Lampard.
Barbara Hershenhorn, of Party Barbara Co., planned the event portion of the evening. CBC broadcasted the awards ceremony.
Featured Venues/Suppliers: