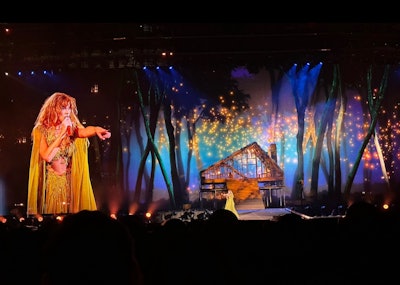 Photo: Kate Patay
The first leg of Taylor Swift's Eras Tour may have wrapped up last week, but the buzz is far from finished. According to a recent report in Pollstar, the tour—which continues internationally in 2024—is on track to become the first in history to gross a billion dollars. In fact, estimates show it will ultimately earn upward of $1.4 billion. Yes, you read that number right.
Beyond ticket sales, Pollstar adds, the U.S. leg generated an estimated $5 billion in economic impact, with cities like Las Vegas reporting their highest post-pandemic tourism spend. When all is said and done, the Eras Tour is currently slated to hold 146 sold-out shows across five continents. At this point, it's hard to ignore the impact the singer-songwriter is having on both the music and the concert industry. (And possibly the ticketing industry, based on the conversations it sparked about problems with Ticketmaster—but that's a topic for a different story.)
Based on conversations with event professionals who scored a ticket (along with our own experience attending the L.A. show last week!), we've compiled a list of six important lessons to take from the tour's success.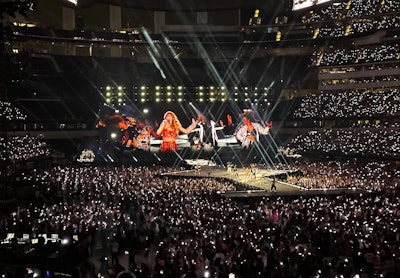 1. Great staging is worth investing in.
The show features 44 songs spread across 10 distinct sets, each with lighting and staging reflecting one of Swift's 10 albums (with production design by Ethan Tobman). As Architectural Digest wrote in a deep dive into the set design, "What starts in a hazy pink, cotton candy dreamscape ends in a sultry, sparkling twilight—with plenty of undulating stops in the middle, from ethereal fairy-tale woods to the energetic skyscrapers of the concrete jungle." (Check out the full AD story for photos of each of the stunning sets.)
"The precision and attention to detail in every element of this show was awe-inspiring," notes Kate Patay—vice president of engagement for Terramar, a DMC Network Company—who attended three nights of the L.A. stop (and generously shared some of her personal photos for this story). "Every performer hit every mark without any visible beacons to them. Not only was there a full production crew backstage, and two crews on the floor managing the show, but there was an entire team under the stage that was helping to execute performer placement and costume changes. This doesn't include the runners that were surrounding the stage, and the two individuals that had ears on her that simply tracked her movements up and down the stage."
Patay opted to sit in different areas each of the three nights, in order to experience the show from multiple angles. "On the closing night, I sat in a balcony so I could get a full view of the stage and the production. I was able to see into the stage for her famous dive. The cues were all done with various lighting colors, and you could see the team there waiting with the new costumes ready to go. It was very well executed, and visually everyone was focused on what was happening on the various screens. I knew what I was looking for, so (nerd alert!) I was purposely focused on seeing how they executed it. … They did an incredible job of creating action and excitement in other areas so you didn't see the magic happening behind the curtain."
2. Events are all about connection and the power of shared experience.
It's hard not to get wrapped up in the moment when 70,000-plus fans are singing along to the music—something Swift encouraged throughout the show. Many fans also showed up in costumes inspired by song lyrics or Swift's own fashion, and exchanged homemade friendship bracelets. What's more, everyone was handed a light-up wristband that was timed to the music.
To Martin Moggre', chief client officer for Freeman, the emotional connection is what stood out when he attended the show with his kids. "It's no secret that she is an incredibly talented musician and performer. However, what truly stood out to me was the masterfully executed experience she created for her fans," he says. "She is the ultimate businesswoman, and at the same time has found a way to connect with her audience in a way that is meaningful through her lyrics—which is exactly what we aim for in the event industry. Like many of us, she's persevered through obstacles at her shows and in her career, but she hasn't let that stop her from getting her message out there. You don't lose if you don't quit."
Patay also appreciated the connection Swift managed to make with the audience, particularly after scoring a first-row seat for the Aug. 8 show. "There were close to four feet of clearance to accommodate security and production teams between the stage and the seats, but I was right in the thick of it, and it felt like she was singing directly to each of us on the floor," she remembers. "The way she managed to consistently make eye contact with hundreds of people in the audience shows a level of empathy and connectivity from her."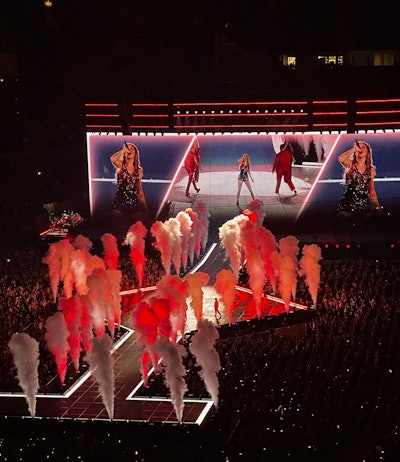 3. Think through the attendee experience from all angles.
"One of the most impressive parts of the show is how no matter where you sat, you had an element just for you that made you feel immersed in the show," adds Patay. "The closing night of the concert, I was sitting dead center in a balcony overlooking the show. I got to really see the overall production and noticed things that I had missed [from other angles]. From that level, she had different images in the bracelets that you could see and elements on the stage that kept you engaged—so, even though you weren't up close, you still had dedicated production just for you to feel like you were part of the show."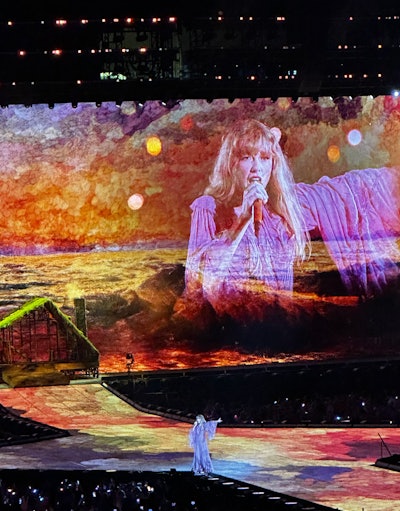 4. Social media makes a big impact.
For this reporter at least, it's been impossible to log on to TikTok or Instagram over the last few months without seeing buzz from the Eras Tour. Fans obsessively shared their concert videos and outfits, speculated about new outfits and surprise songs, and the #ErasTour hashtag on TikTok generated billions of views. Various brands and host venues even got into the fun; in June, Ad Age chatted with Gillette Stadium's marketing team about how the Eras Tour helped them reshape their social strategy.
Some moments of the show even evolved based on social media trends, with Swift incorporating the TikTok-famous "Bejeweled" dance into her choreography, or leaving moments in the show for popular fan chants that have spread on social.

5. Surprise and delight is always a good idea.
Swift has long been the master of surprise and delight, dropping teases for new albums, leaving Easter eggs in her music videos, and leaning into rabid speculation about the subjects of certain hit songs. The Eras Tour was no exception: Swift performed two surprise songs every night and even announced two new album rerecords during the show's run. On Aug. 9, the final night of this leg of the tour, she even wore entirely new costumes throughout the show, leading to widespread social media speculation that she was going to announce a new album (which she did!).
Ryanne Rask, director of events and experiential marketing for ProducePay, was most struck by the way Swift managed to keep an audience of 70,000 people engaged and excited through the three-and-a-half-hour show. It was all about "outfit changes, different stage vibes," says Rask. "It was like five concerts in one!"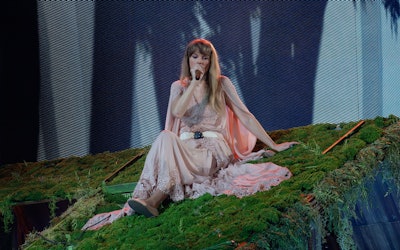 6. Don't forget to appreciate your crew.
One of the buzziest Eras Tour moments came in recent weeks, when it was announced that Swift gave a whopping $55 million in bonuses to everyone who worked on the tour—including $100,000 each to the production's 50 truck drivers. (For context, drivers have told reporters that end-of-tour bonuses are typically $5,000-$10,000.) During each show, Swift also made a point to shout out and appreciate her fellow performers during each show. "I think everyone who worked at the show was super pleasant and happy to be there. That really set the tone for a positive night," said Rask.
The news about bonuses prompted Nate Nicholson, the founder of Millstone Event Services, to share a LinkedIn post about ways all event profs should be better appreciating their crews. "You better believe that the crew that was on the Eras Tour are going to leave that job with some immense goodwill for the artist. And I bet they will be excited to get the call for the next one," he wrote. "You can leave that same feeling for your crew without spending millions. Just show them some love."