The 2009 BizBash L.A. Event Style Award Winners
June 16, 2009
On Friday, we posted a list of winners of BizBash's 2009 Event Style Awards, which were announced on Thursday at a ceremony following our annual expo at the L.A. Mart. Here's more on the winning work.
Best Corporate Event Concept (Over $50,000)
Ellen DeGeneres's 50th Birthday Party
Submitted by Warner Brothers Special Events
To celebrate the TV host's birthday and her move from NBC to Warner Brothers Studios, Telepictures Productions hosted a celebration that doubled as a segment for the comedian's show. Organizers designed a vintage carnival and incorporated her favorite things, including dancing and games, as well as some celebrity guests.
Best Entertainment Program/Concept
Ellen DeGeneres's 50th Birthday Party
Submitted by Warner Brothers Special Events
Telepictures Productions hosted a vintage carnival packed with attractions such as a Ferris wheel, bumper cars, a merry-go-round, and a house of mirrors. Entertainment included fire throwers, a 15-member dance crew performing on an interactive dance floor, and plenty of talent. Ryan Seacrest helicoptered in to host, and Pink, Gwen Stefani, Janet Jackson, and Mariah Carey sang "Happy Birthday."

Best PR Strategy
The Simpsons Ride Grand Opening Press Event
Submitted by Universal Studios Hollywood
To garner worldwide media attention for the opening of its new ride this past summer, Universal Studios Hollywood invited press to witness an eye-popping moment: A human cannonball kicked off the event, and a yellow curtain dropped to reveal the attraction. A grandiose display of pyrotechnics and a heavy downpour of confetti followed—as did considerable press coverage.

Best Nonprofit Event Concept
Season-Opening Gala for the Los Angeles Philharmonic
Submitted by Special Occasions Event Planning
The Philharmonic opened its 2008 season with a performance and a black-tie gala honoring Esa-Pekka Salonen in his final performance after 17 years as music director of the orchestra. More than 400 supporters walked through an entrance decorated with hand-painted feathers to a main tent dressed in black with bursts of red. Centerpieces made of red birdcages and glossy black tree branches, and a multitude of red floral arrangements decked the tent, creating a dark Russian-forest feel.

Best Corporate Event Concept (Under $50,000)
Marriott Masters Trade Show
Submitted by AOO Events
For Marriott Masters, AOO Events rethought the idea of a trade show, ditching the traditional booths and signage. Instead, the show floor had a lounge-like feel and was broken up into eight different areas, with lounge seating and six computer kiosks. The room also had grey chiffon walls, and a custom-built bar as the centerpiece.

Best Video for an Event
Essilor National Sales Meeting
Submitted by Go West Events and Multimedia
Go West created a fast-paced, interactive video to open Essilor of America's 2009 national sales meeting, using a new technology that allowed images to jump from screen to screen and made attendees feel as if they were a part of the action. To heighten the experience, live dancers interacted with the video, and the first speaker was revealed on screen before making his way to the stage in person.

Best Use of Technology
Recording Academy's "Grammy Celebration" Grammy After-Party
Submitted by Along Came Mary Productions
The theme for the 50th annual official Grammy after-party was "A Night at the Opera," and Along Came Mary worked with Angel City Designs to create an opulent Old World feel. After Angel City Designs created conceptual sketches, the team used VectorWorks, a computer-aided design program to design and stage the event, adding layers to the master drawing for each of the event's many facets. The software helped minimize setup time, as the production team had just four hours to transform the hall from pretelecast show to post-telecast party.

Best New Venue
MyHouse
Submitted by Syndicate Hospitality Group
Open since December 2008, MyHouse was designed as a nightclub set against the look of a contemporary luxury home. The venue has a state-of-the-art kitchen that doubles as the club's main bar, a sunken living room with lounge seating, and a master bedroom on the second floor with a leather bed. The club also has a formal dining room and a spacious patio.

Best Overall Event Decor (Over $50,000)
Target One Star for Converse Unofficial MTV Movie Awards After-Party
Submitted by Caravents Inc.
To promote the partnership between Converse One Star and Target, Caravents used one-of-a-kind fine-art-inspired pieces as event decor. There were a press wall with framed logos in a collage-style grouping, layered wall backdrops with rock-style posters, custom-built chandeliers using elements from the Converse One Star shoe, and red and black decor throughout the venue.

Best Overall Event Decor (Under $50,000)
Autry Museum Gala
Submitted by Poko Event Productions
For its annual gala, the Autry Museum chose a theme that reflected the culture of the Northern California Native Americans, and decorated a tent on the museum grounds with wall panels made up of more than 500 feathers each. Custom-designed chandeliers reminiscent of Native American headdresses filled the ceiling, and theatrical lighting in sunset colors lit the tent. The stage set incorporated digitally reproduced pictures of feathers and stone in water.

Best Catering at an Event
"City Warehouse Indulgence" Promotional Event at Rrivre Works
Submitted by Good Gracious Events
To promote its design studio, Rrivre Works had a party catered with comfort foods from Good Gracious Events. Pork-apple sausage burgers and lacquered chicken waffles with rosemary maple drizzle were among the passed appetizers. Buffet items included Philly cheese steak moo shu, pumpkin seed chicken, grits sticks wrapped in bacon, and a selection of desserts. The specialty beverage was a hibiscus martini with edible flowers served with pear vodka, white cranberry juice, and Grand Marnier.

Best Gift Bag
"Chevy Rocks the Future" Corporate Event
Submitted by Along Came Mary Productions
Chevy teamed with Disney for a promotional event to showcase its gas-friendly vehicles. The gift bag had to be both eco-friendly and kid-friendly to please the crowd. So Along Came Mary used natural cotton tote bags and filled each with a T-shirt with Jonas Brothers signatures, Chevy car toys, an aluminum sport-top water bottle, organic fruit strips, granola, and a Disney CD.

Best New Product
The Kindle Heater
Submitted by Kindle Living
Kindle Living reinvented the classic industrial-looking event heater with a stylish new product designed to keep guests warm without compromising the look of an event, indoors and outdoors. The Kindle Heater is 100-percent recyclable, lightweight, and is available in black and white, with an LED option that allows for a multitude of colors.

Best Lighting Design
Emirates Airlines Corporate Event
Submitted by ShowPro
Emirates Airlines put on a series of events to launch its round-trip service to Dubai. The Orange County component was an event held at the Segerstrom Performing Arts Center, where the challenge was to design a lighting system that would complement the hall without overwhelming the space with gear. All equipment and cabling were hidden to blend with the building. The result was highly saturated lighting with a clean look that stayed on brand with the Emirates message.

Best Fresh Idea
Netflix Sponsorship Branding at the Film Independent Spirit Awards
Submitted by Larry Abel/De-signs
To take advantage of Netflix's position as premiere sponsor of the Film Independent Spirit Awards and promote the brand on the red carpet in a fresh way, Larry Abel/De-signs created a two-story set piece in the form of a '60s-inspired house, because the typical Netflix consumer experiences the brand in his own home. The set served as a backdrop for video interviews conducted by Martin Short in the character of fake celebrity Jiminy Glick. The set was branded throughout with Netflix touches, like the iconic Netflix mailbox and a chandelier made from DVDs.

Best Invitation Design
"Politically Incorrect" Valentine's Day Ball Benefiting the Stanford Cancer Center
Submitted by Creative Intelligence
For a Valentine's Day ball with a political bent, Creative Intelligence produced an invitation that played "Hail to the Chief" when opened and looked like an invite to a presidential campaign fund-raiser. Also included was a comedic pamphlet called "10 Reasons Why You Should Think Carefully Before Running for President." (The top reason: "Monica Lewinsky once listed you as a character reference.")
Photo: Courtesy of Warner Brothers Special Events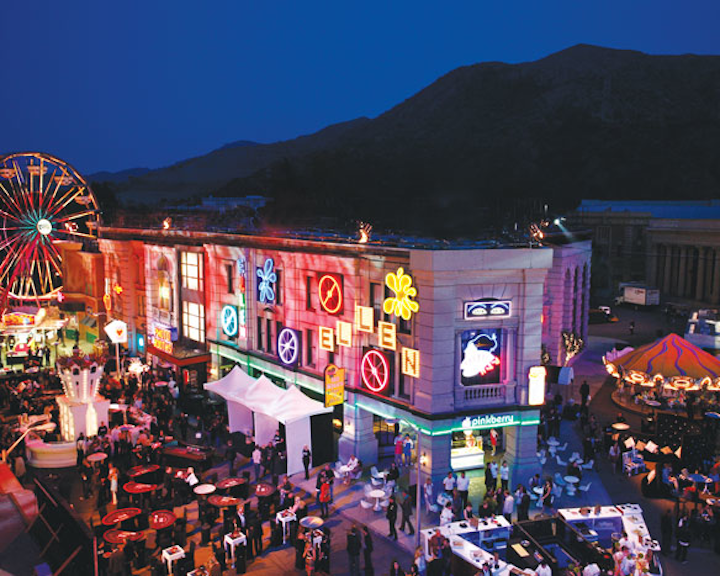 Photo: Courtesy of Warner Brothers Special Events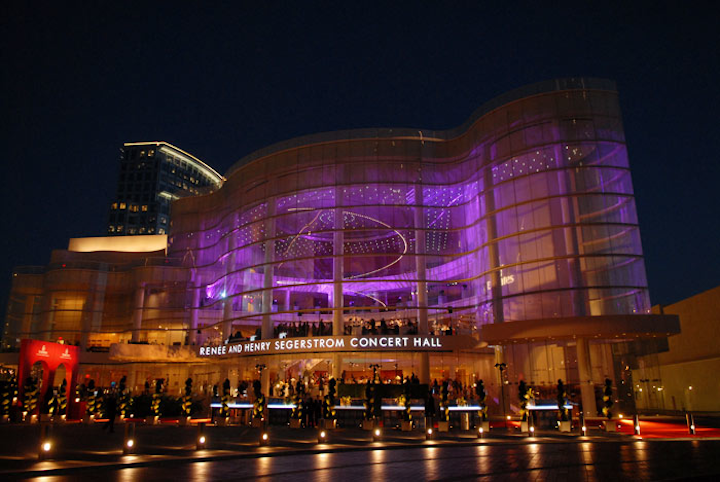 Photo: Courtesy of ShowPro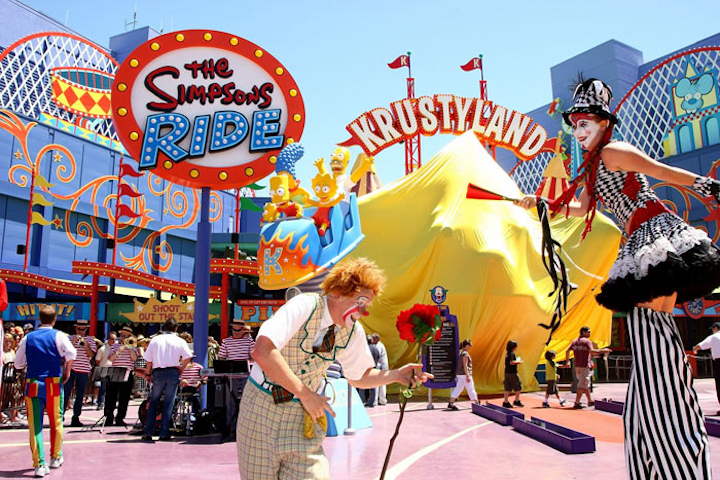 Photo: Alberto E. Rodriguez/WireImage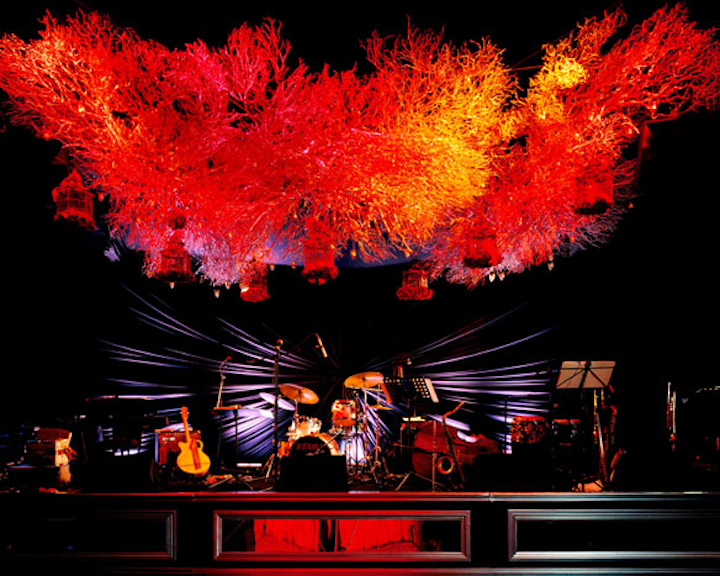 Photo: Courtesy of Special Occasions Event Planning
Photo: Courtesy of Good Gracious Events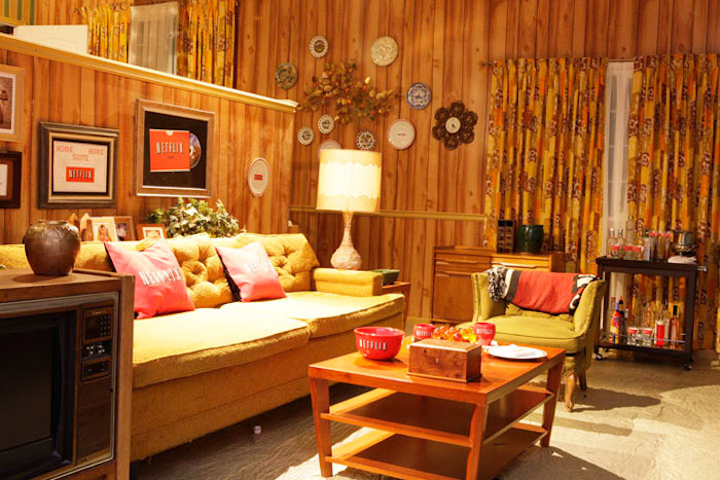 Photo: Courtesy of Larry Abel/De-signs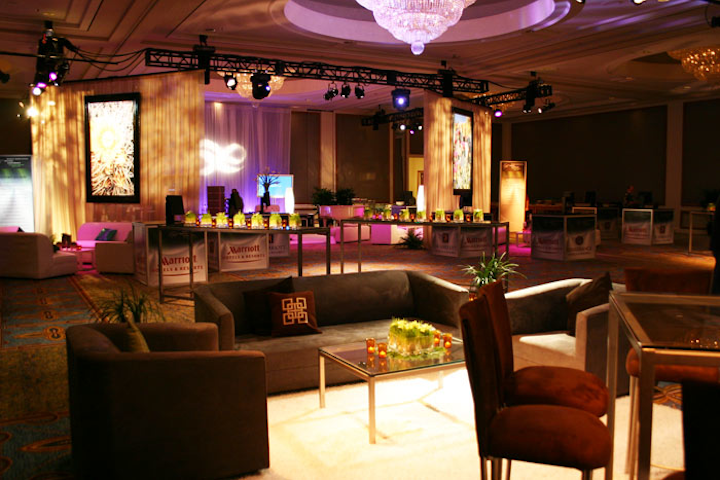 Photo: Courtesy of AOO Events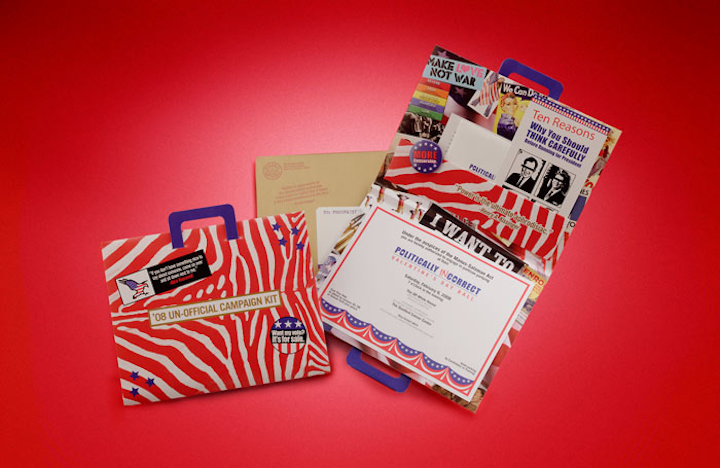 Photo: Courtesy of Creative Intelligence
Featured Venues/Suppliers: