The Best Ideas From Fashion Week
From the Victorian surf-theme set for Marc Jacobs and Thom Browne's hanging mannequins to sneakers dipped in paint for Converse and Margiela, here's a look at some of the most innovative ideas from New York Fashion Week's September 2013 run.
September 20, 2013
Last season's personal take on show sets continued this fall at Mercedes-Benz Fashion Week, where designers ranging from Joseph Altuzarra to Billy Reid to Reed Krakoff slashed guest lists in an effort to bring their wares closer to audiences. Oscar de la Renta made the dramatic decision to go from a two-show format to just one, thus eliminating more than 300 guests altogether. With New York juggling 350 shows and presentations across a span of nine days—this year held September 5 to 12—it's become increasingly difficult for designers to one-up one another, so why not scale back and reconnect—and save a couple dollars in the process? Taking the notion of intimacy to the extreme, the Council of Fashion Designers of America's president, Diane von Furstenberg, even offhandedly remarked that a few years from now, designers may all be showing digitally. Is that really the future of fashion?
On the menswear front, where shows are noticeably more restrained than their female counterparts, designers appeared to have taken their cues from Ryan Gosling's cinematic thriller, Drive. Opening Ceremony, General Idea, and Siki Im all infused exotic cars—either new or vintage—into their show sets. Opening Ceremony even went so far as to have models emerge from super cars that drove out onto a vast runway to start the show.
Here's a look at the shows and events that rose above the rest—at least from a production standpoint.
Marc Jacobs' Spring/Summer 2014 Show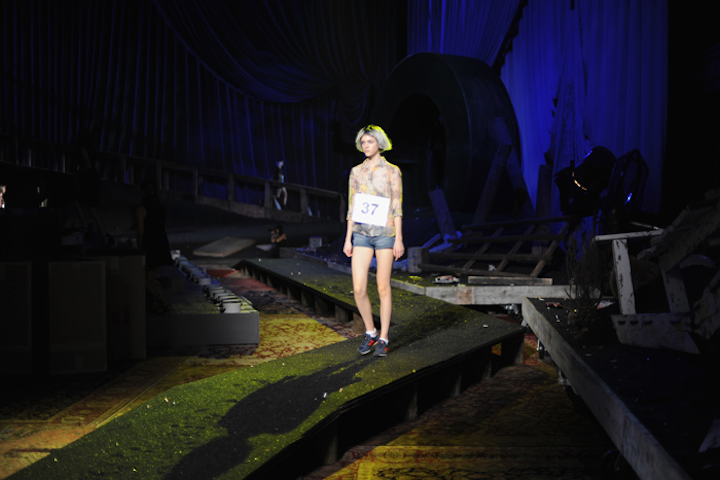 Photo: Jamie McCarthy/Getty Images
Jason Wu's Spring/Summer 2014 Show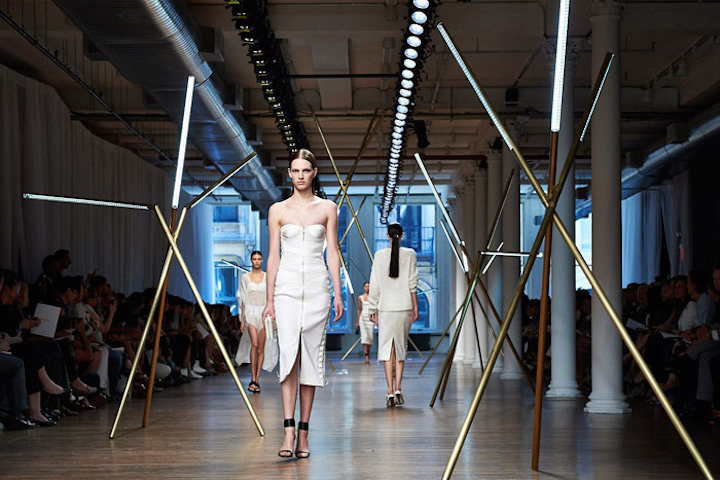 Photo: Courtesy of Bureau Betak
Billy Reid's Spring/Summer 2014 Show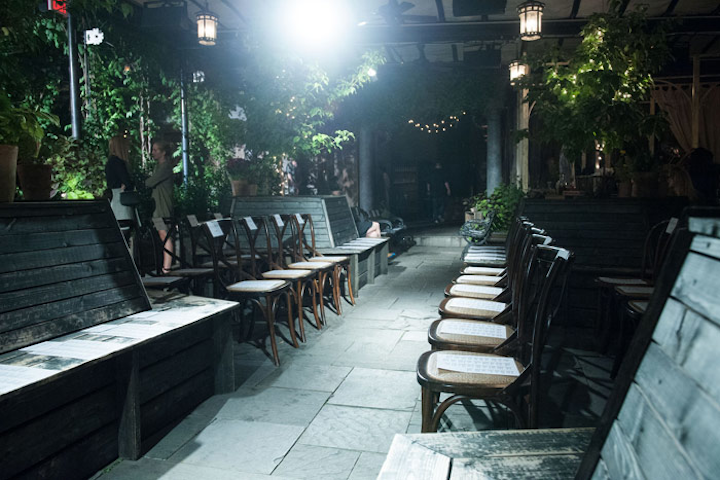 Photo: Greg Kessler
Maison Martin Margiela and Converse's Launch Event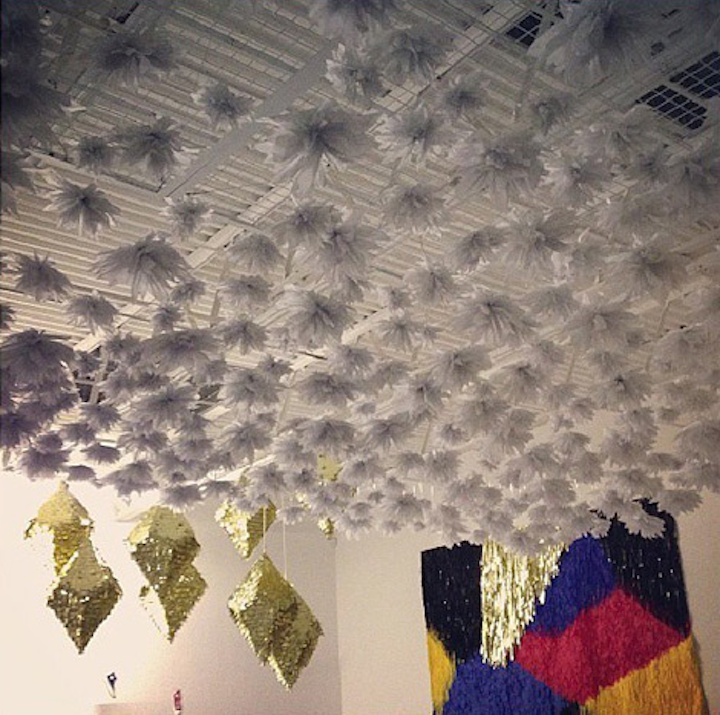 Photo: Jim Shi
Maison Martin Margiela and Converse's Launch Event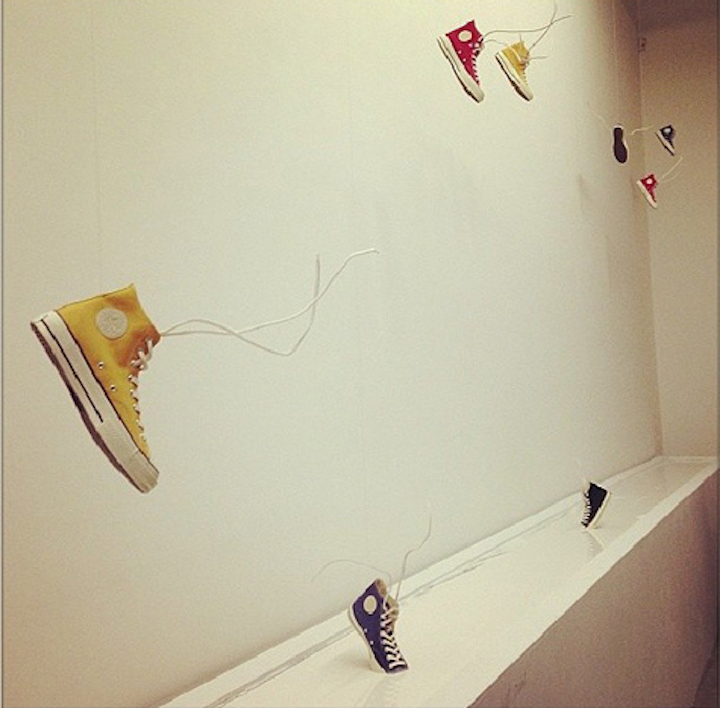 Photo: Jim Shi
Rodarte's Spring 2014 Show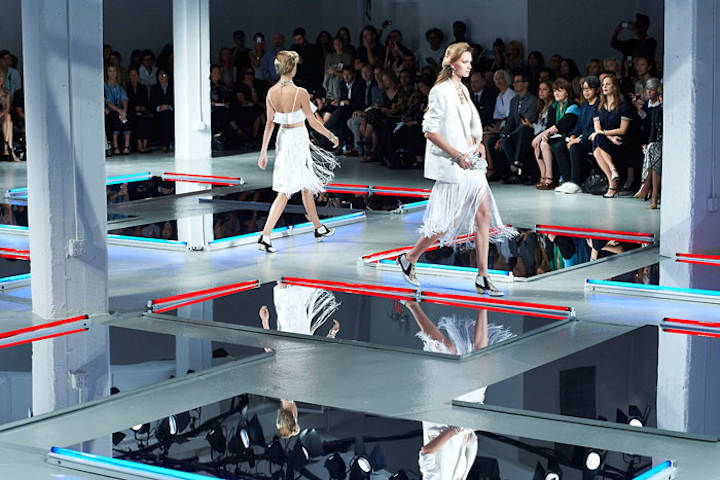 Photo: Courtesy of Bureau Betak
Thom Browne's Spring/Summer 2014 Show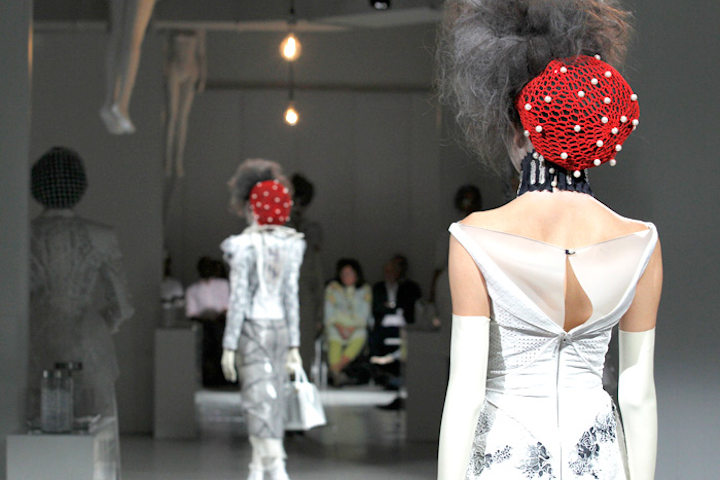 Photo: Dan and Corina Lecca
Michael Bastian's Spring/Summer 2014 Show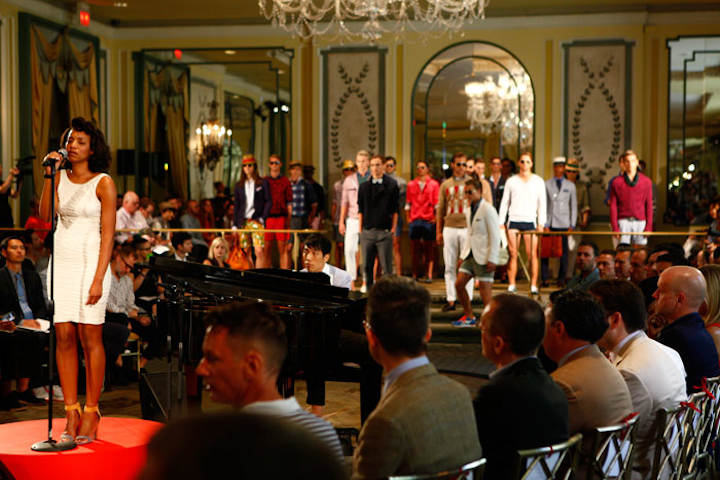 Photo: Raul Tovar
Marc Jacobs' Spring/Summer 2014 Show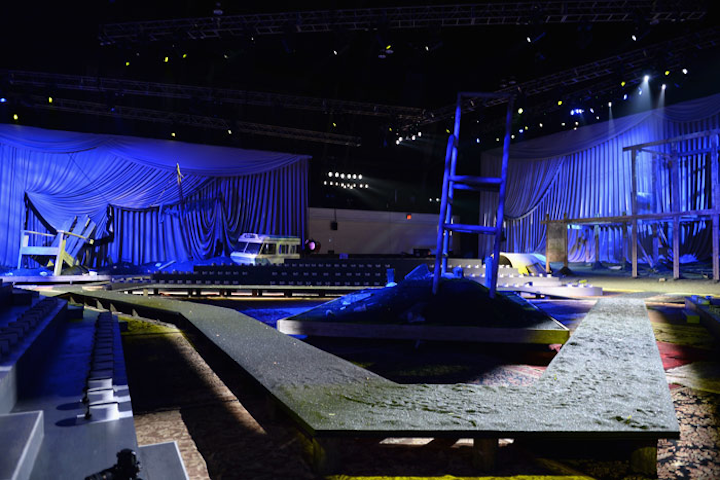 Photo: Dimitrios Kambouris/Getty Images for Marc Jacobs
Lacoste's Spring/Summer 2014 Show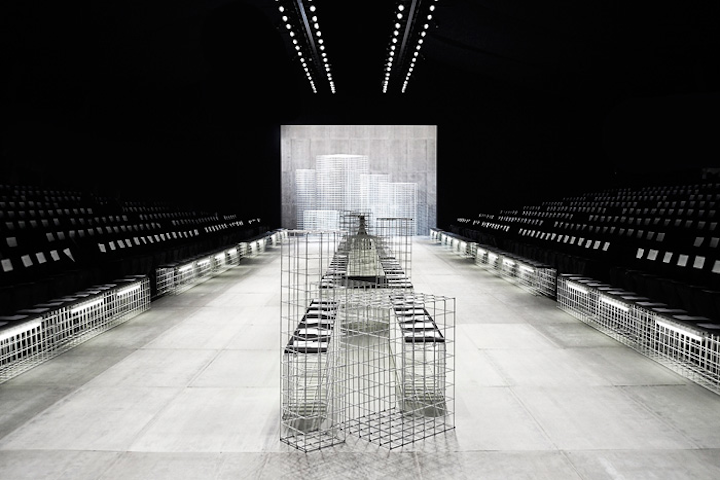 Photo: Courtesy of Bureau Betak
Lacoste Fifth Avenue Flagship's Heritage Archive Window Display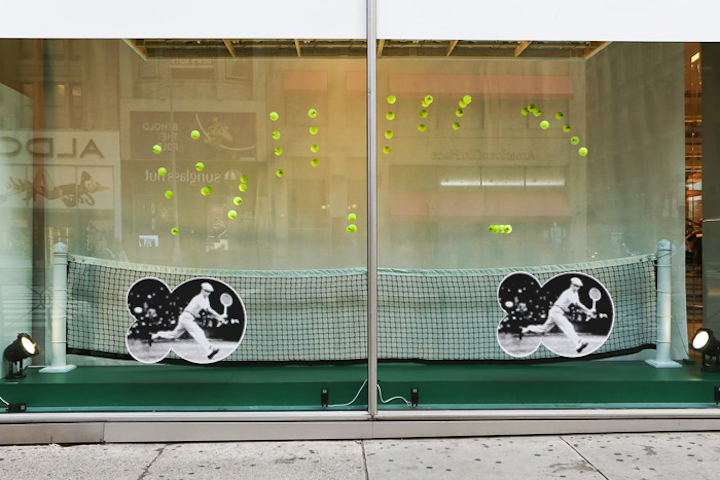 Photo: Courtesy of Lacoste
Tommy Hilfiger's Spring/Summer 2014 Show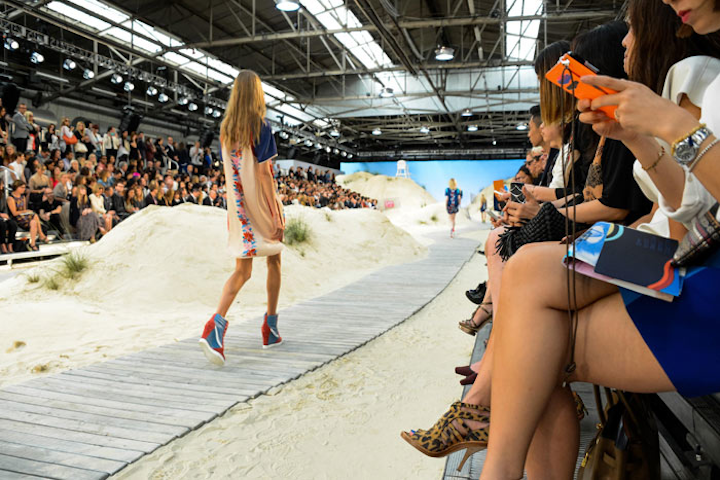 Dockers Fall 2013 Alpha Collection Launch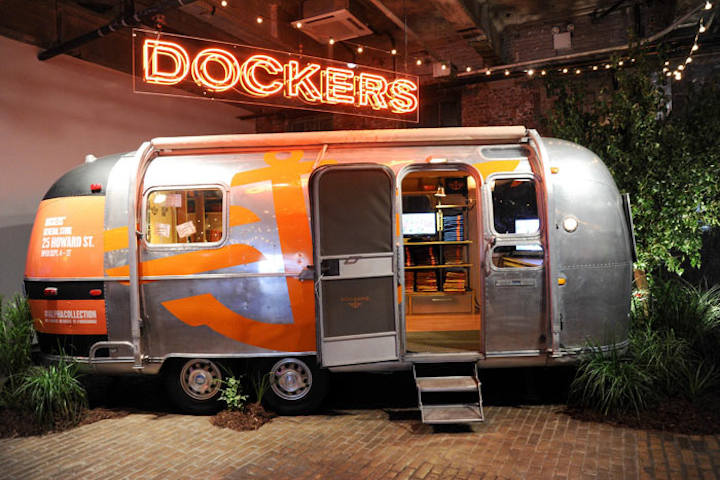 Photo: BFA NYC
DKNY's 25th Anniversary Party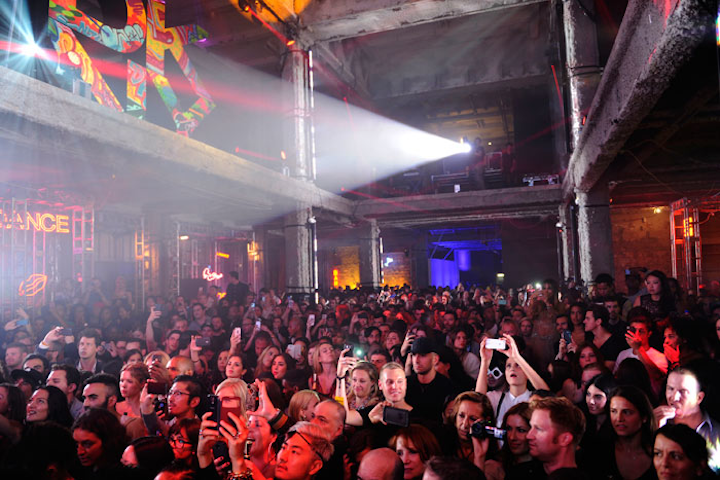 Photo: Seth Browarnik/startraksphoto.com
DKNY's 25th Anniversary Party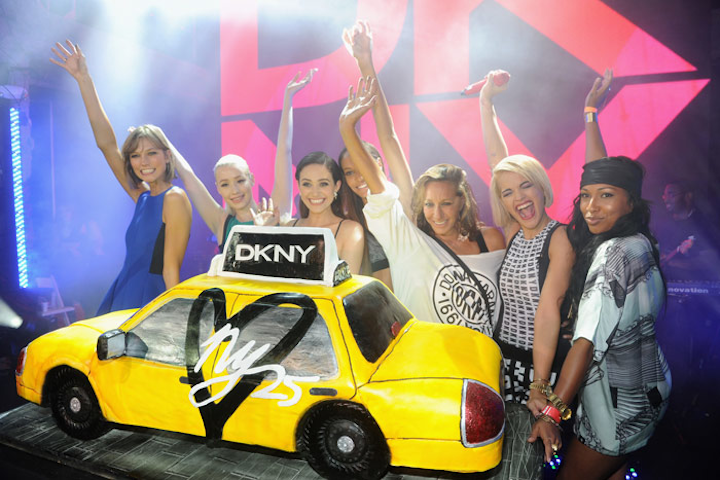 Photo: Jamie McCarthy/Getty Images for DKNY
General Idea's Spring/Summer 2014 Show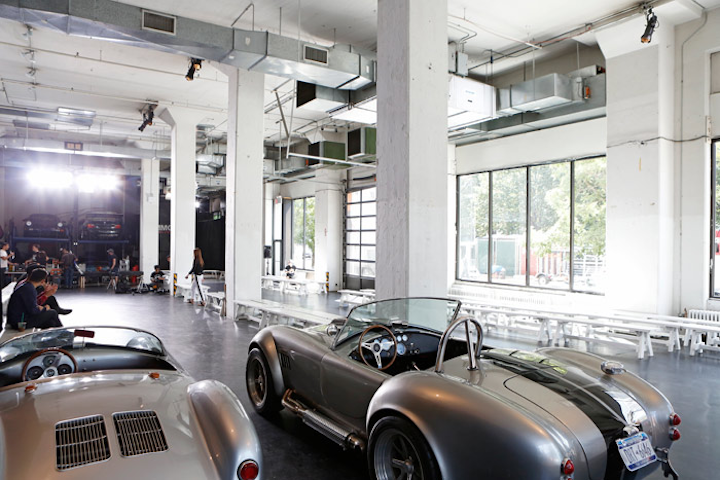 Photo: Dan and Corina Lecca
Opening Ceremony's Spring/Summer 2014 Show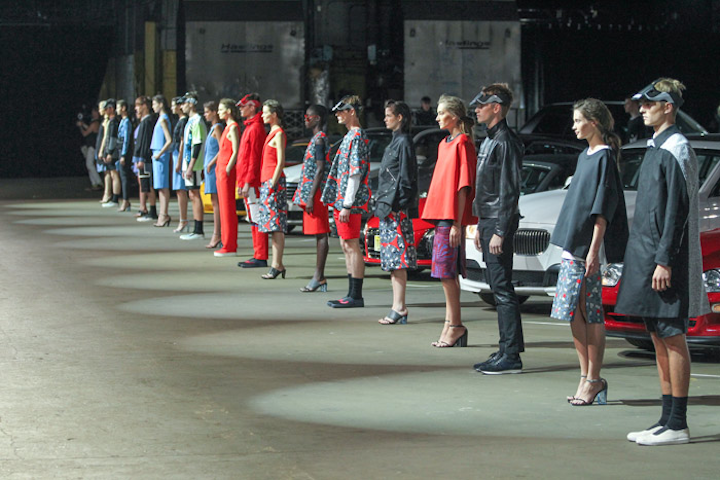 Photo: Greg Kessler
Nike's Nature Amplified: the Art and Science of Feeling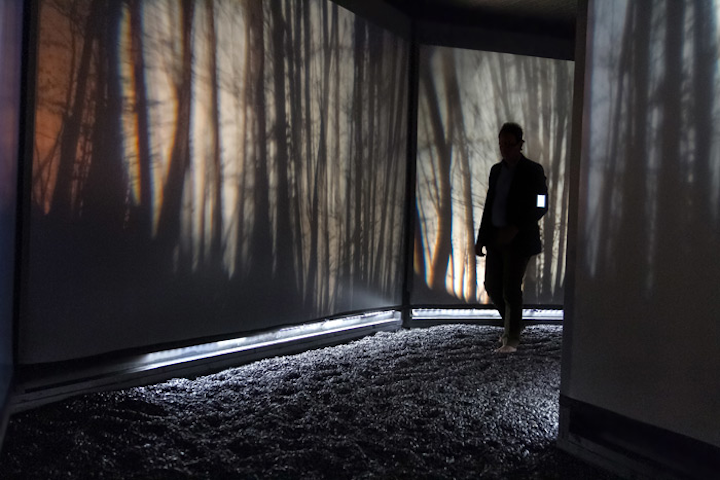 Photo: Courtesy of Nike
Featured Venues/Suppliers: