Here's What Happens When a Bar Meets a 3-D Printer
April 30, 2014
The 10th anniversary of the Art Gallery of Ontario's Massive Party took place at the museum on April 10. More than 1,800 of Toronto's art-loving young professionals let loose at the institution while raising funds for its exhibitions and educational programs.
Inside, attendees encountered an installation from Absolut Vodka called "The Construction Set." Designed in collaboration with Jonathan Moneta of digital fabrication studio MakeLab, the structure was made from hundreds of seemingly disparate elements. It comprised 300 empty Absolut bottles, hundreds of 3-D-printed bottle connectors (which tied the bottles together), 640 high-powered LED lights, and heavy-duty zip ties.

Attendees could interact with the installation by posting tweets with the handle @AbsolutCanada and a hashtag with the name of any color. The LED lights that flanked the Construction Set changed color to correspond to the tweets. The structure was hooked up to a 3-D printer, where guests could print out bottle connectors or miniature models of the set.

The structure was part of Absolut Canada's MakerFest, which debuted at the Massive Party. Linking back to the company's "Transform Today" ad campaign, the festival will include 27 regional events that connect consumers to maker (or D.I.Y.) culture. The Construction Set will travel to several events throughout Canada.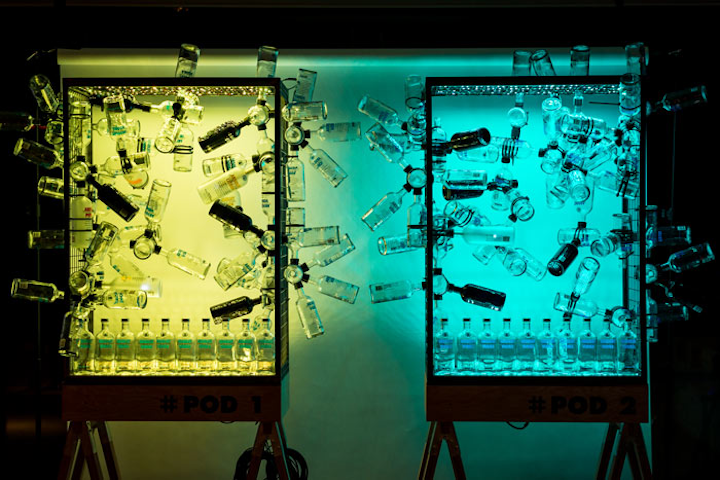 Photo: JJ Thompson/medianeeds.ca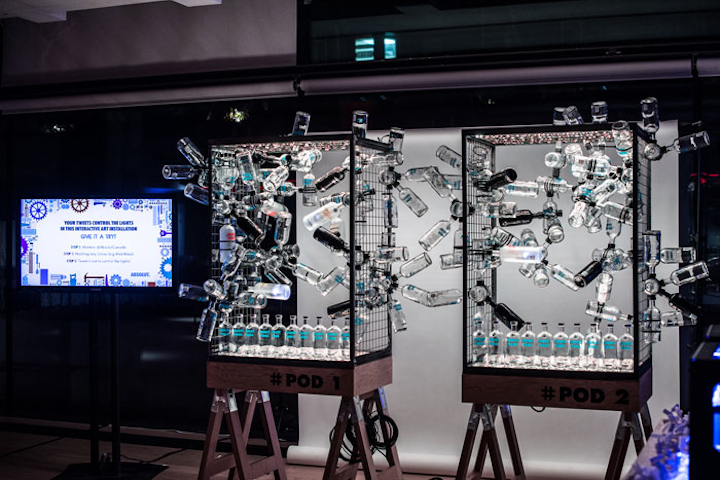 Photo: JJ Thompson/medianeeds.ca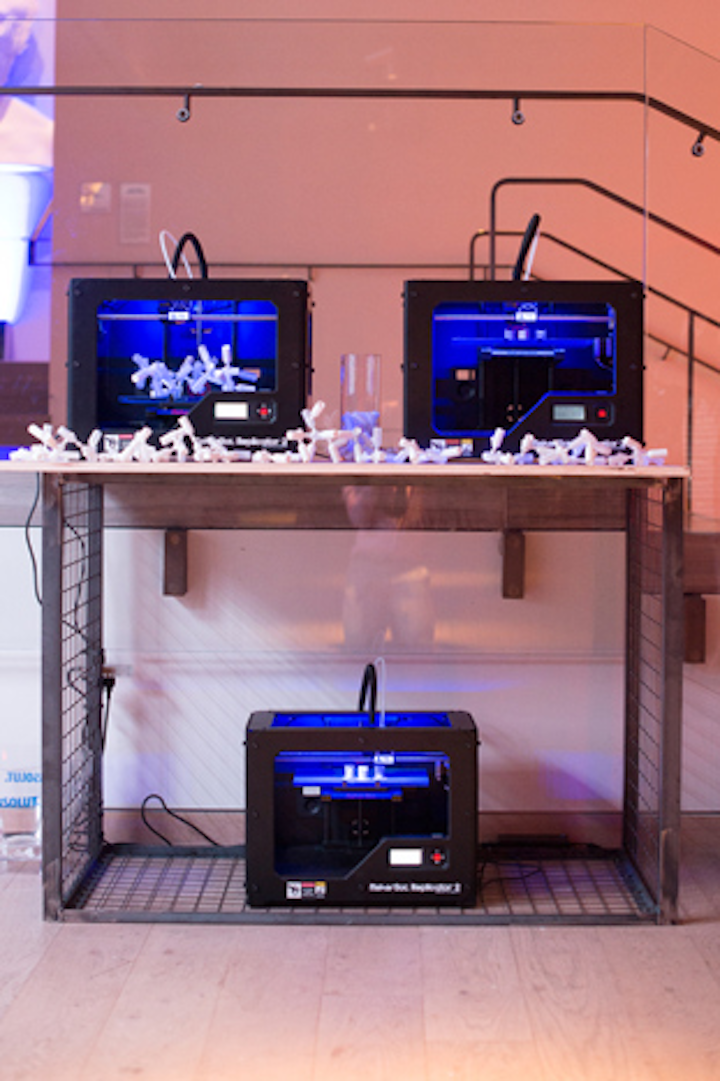 Photo: JJ Thompson/medianeeds.ca
Featured Venues/Suppliers: