Why HBO Gave Guests Prescriptions at Wacky 'Getting On' Premiere
The Season 2 premiere screening and party for the cable network's comedy took inspiration from the show's medical setting and characters.
November 12, 2014
HBO's series Getting On is an absurdist look inside a hospital, and its Season 2 premiere party in Los Angeles translated the show's wacky mise-en-scène in an interactive live event format. The cable network's Lauren McMahon and designer Billy Butchkavitz worked together on the October 28 screening and party at Avalon Hollywood, which aimed to evoke the geriatric wing of Mt. Palms Hospital, the fictitious Southern California setting for the show.
After guests viewed two episodes sitting on couches and banquettes around cocktail tables, they headed to the premiere party, where the venue was done in a fall-inspired palette of orange, harvest gold, and chocolate. Beakers, flasks, test tubes, and apothecary jars served as flower vases and pill holders containing candy instead of medication.
Guests were encouraged to visit the party's in-house doctor's office, where a team of costumed crackpot docs examined them. The fake medical team then dispensed custom prescriptions, which guests could take to the pharmacy in exchange for gift bags full of show-inspired takeaways—but not before they were verbally harassed by the nutty pharmacy staff.
Avalon bartenders and waitstaff were also attired in custom scrubs and lab coats. Guests, too, could have their photos taken dressed as doctors, nurses, or patients.
For all the over-the-top silliness, McMahon said the production team was also looking for a chic feel. "Our overall goal was to give the event a two-layered feeling," she said. "We wanted it to be elegant and gorgeous, as a respectful nod to everyone on Getting On, but also really fun and wild, to show off just how funny the show, cast, and writers are."
She added, "We were going for a reflection of the show and hospital workplace that would evoke the comedy and absurdity, yet show the human touch, just as the show does. Billy's vision for the pharmacy was sheer genius, not just in how it looked, but the interactive experience … really banked off the show's love of characters, giving premiere guests a sense of Getting On's smart comedy mixed with a whiff of poignancy."
The team was able to capitalize on the new LED screens the venue installed this year, using them to show the behind-the-scenes experience on set as a decor element. The effect also helped warm up the room with constantly revolving images of the characters and the creators of the show.
"It was such a fun way to keep the show front and center throughout the night," McMahon said. "I loved seeing cast taking photos of the screens as mementos of the night and their time on the show."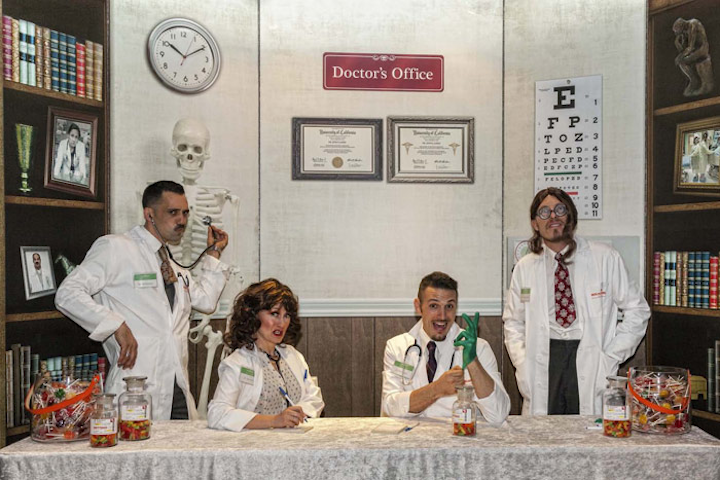 Photo: Gabor Ekecs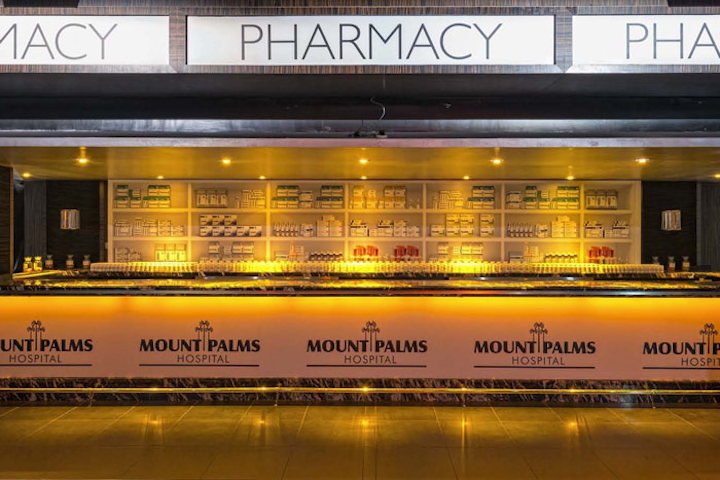 Photo: Gabor Ekecs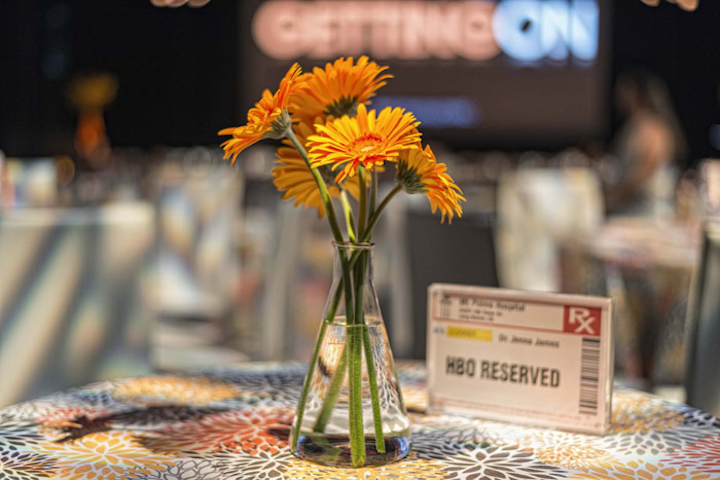 Photo: Gabor Ekecs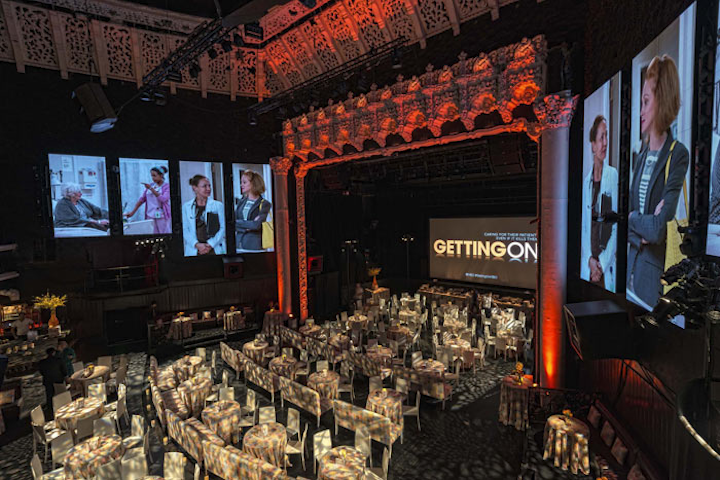 Photo: Gabor Ekecs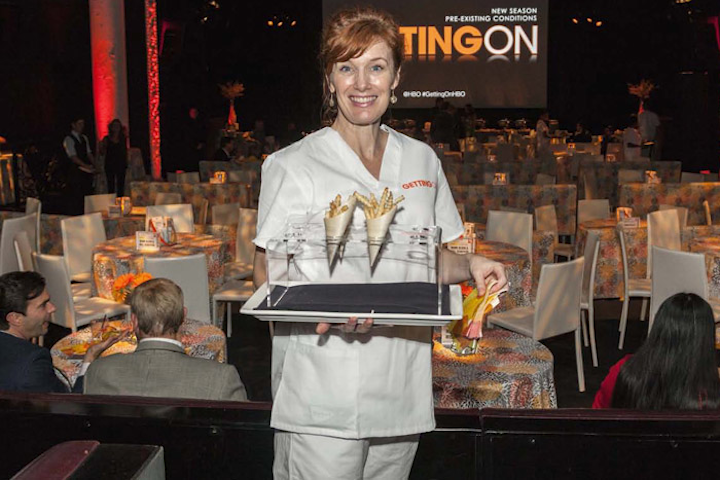 Photo: Gabor Ekecs
Photo: Gabor Ekecs
Featured Venues/Suppliers: