The Staggering Numbers Behind the Special Olympics Events in Los Angeles
With 6,500 athletes from 165 countries, the year's largest sports and humanitarian event is underway amid large-scale logistics and production.
July 29, 2015
It would be hard to overstate the scope and scale of the Special Olympics World Games, which kicked off in Los Angeles with the Opening Ceremonies on July 25. Serving as executive producer for the ceremony was locally based FiveCurrents, the creative group behind the Sochi Olympic Opening and Closing Ceremonies last year, as well as the London 2012 Olympic Opening Ceremony.
The games run through August 2 and will be the largest sports and humanitarian event anywhere in the world this year; it will also be the single biggest event in Los Angeles since the 1984 Olympic Games.
President Barack Obama and First Lady Michelle Obama are honorary chairs of the games (the First Lady kicked off the Opening Ceremony with a speech), while Los Angeles Mayor Eric Garcetti and California Governor Jerry Brown are serving as honorary hosts.
Here's a look at the eye-popping numbers behind some of the facets of the Special Olympics games and the related events and programming:
The Opening Ceremony:
50,000 spectators at the Los Angeles Memorial Coliseum
165 countries represented in the Parade of Athletes, surpassing the previous high of 140, which gathered on the same field 31 years earlier
The Games:
6,500 athletes and 2,000 coaches participating
25 sports at 23 venues, comprising 290 separate events
344 competitors in the U.S.A. delegation, the largest collection of athletes, followed by India with 241
30,000 volunteers helping out with production over the duration
500,000 spectators expected to turn out for all events combined
6 hubs holding competitions all over the region: Encino, Griffith Park, U.C.L.A., U.S.C, downtown Los Angeles, and Long Beach
The Supplies:
2 weeks: the time it took Classic Party Rentals to load in for the events
106 tents supplied by Classic, ranging from small structures to a 12- by 30-meter structure, totaling almost 70,000 square feet with 11,500 square feet of flooring
1,014 tables from Classic, 36 with tabletops made out of custom material that enables judges to write on them
14,800 Classic chairs
240 stanchions and 2,260 feet of chain, along with umbrellas, linens, pipe and drape, and picket fences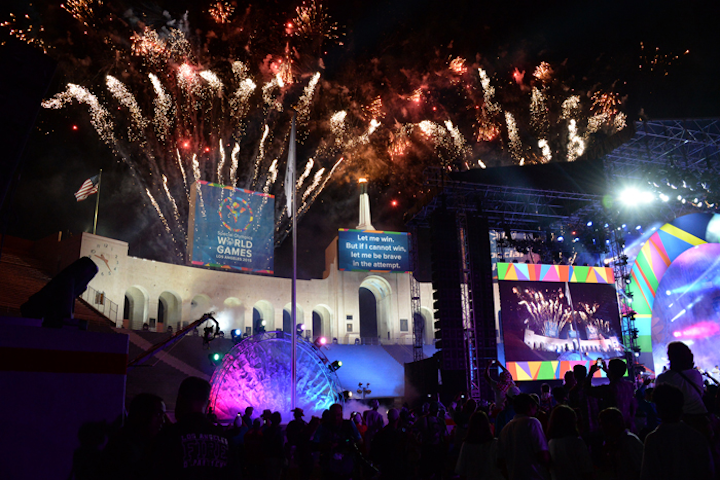 Photo: Special Olympics World Games LA2015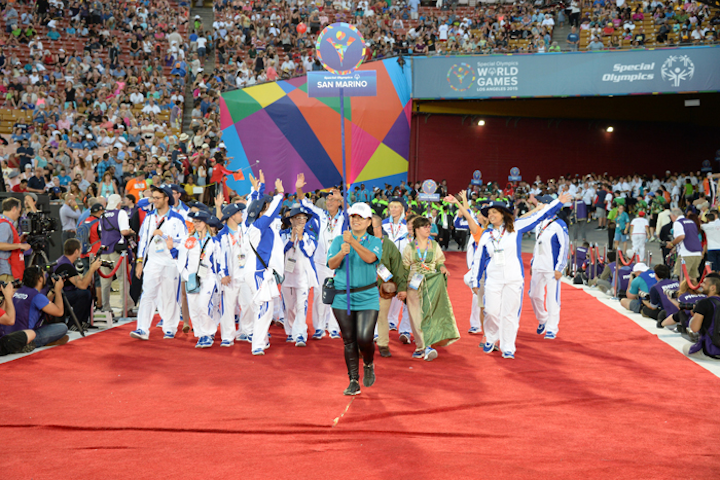 Photo: Special Olympics World Games LA2015
Featured Venues/Suppliers: