See How Google Gave its I/O Conference a Fun, Festival-Like Vibe
To celebrate the 10th anniversary of its developer gatherings, the company transformed an amphitheater parking lot into a multipurpose conference and entertainment venue.
June 14, 2016
For the past 10 years, Google has hosted an annual conference for developers to give them a look at the company's newest and upcoming products. Known since 2008 as Google I/O, the event has traditionally been held at the Moscone Center in San Francisco, about an hour north of Google's headquarters. In celebration of the 10th anniversary, this year organizers completely revamped the gathering—moving it to a new venue just a half mile from Google's campus and incorporating elements traditionally found at music festivals to infuse a convivial vibe into the highly technical program.
"We really wanted to come back to our roots and to our backyard, so we specifically selected Shoreline [Amphitheatre] due to its proximity to the Google campus. To be in close proximity to the folks who are working on the products we're announcing was a really huge value add for these developers," said Amanda Matuk, executive producer of Google I/O. "We also wanted to reset the bar for the industry for these events. Changing it into a festival was meant to be a celebration of developers as this day and age's artists … they are the creators of our time."
Organizers made use of the existing amphitheater at the venue to host the opening keynote on May 18. This allowed them to convene all of the more than 7,000 attendees in one space for the presentation led by Google C.E.O. Sundar Pichai, in contrast to past years when the main theater at Moscone Center could not accommodate everyone. "It was a really big community moment for these developers to be there together," Matuk said.
Outside the amphitheater, in what was the venue's parking lot, organizers created a "festival village," where the bulk of the program took place in 10 fully enclosed stages—ranging from clear span structures to geodesic domes—and several open-air tents. During the day these spaces hosted highly technical sessions on topics such as virtual reality, apps, and web interfaces, and in the evening crews converted them into entertainment areas, such as an arcade with interactive video games and a virtual planetarium that used projection mapping to display the constellations on the ceiling.
"We looked at it from a scrappy festival perspective: how do we make one space multipurpose and also build in experiences that aren't super costly but that people will enjoy?" Matuk said. By reusing the spaces from day to night, and using economical decor such as recycled materials, corrugated metal, and fabrics to create a laid-back atmosphere, Matuk said they were able to host two evening events—an opening night concert from Charlie XCX and Kygo and an after-hours party the second night—for the cost of one night of entertainment last year.
To establish the festival vibe at the outset, every attendee received a "survival kit" upon arrival that included sunglasses, a bandana, and sunscreen. When the temperature rose on the first day, organizers purchased hand towels that they chilled on ice and then handed out to people waiting in line before sessions. On the final day, an ice cream truck arrived to dispense cool treats.
To produce the conference, Google partnered with Sparks, Superfly, Jack Morton, Global Gourmet, and many others.
Matuk will be speaking at the Event Innovation Forum at BizBash Live: The Expo on July 13 at the California Market Center.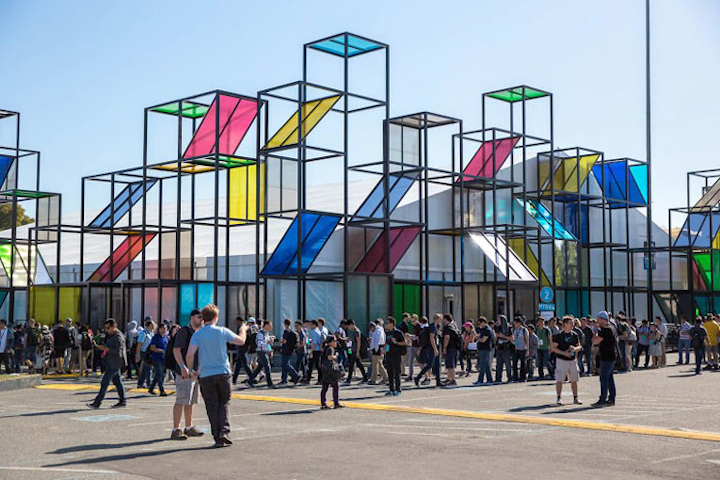 Photo: Courtesy of Google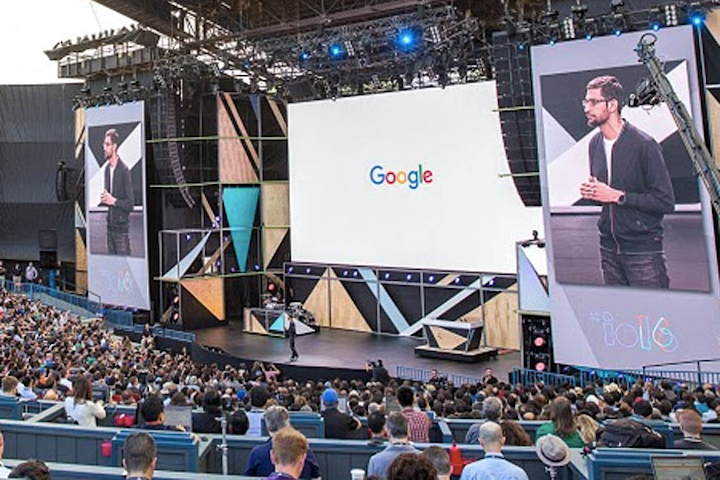 Photo: Courtesy of Google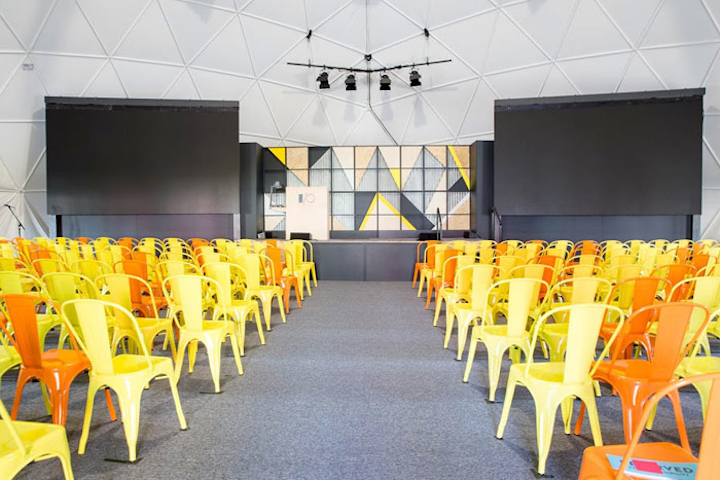 Photo: Courtesy of Google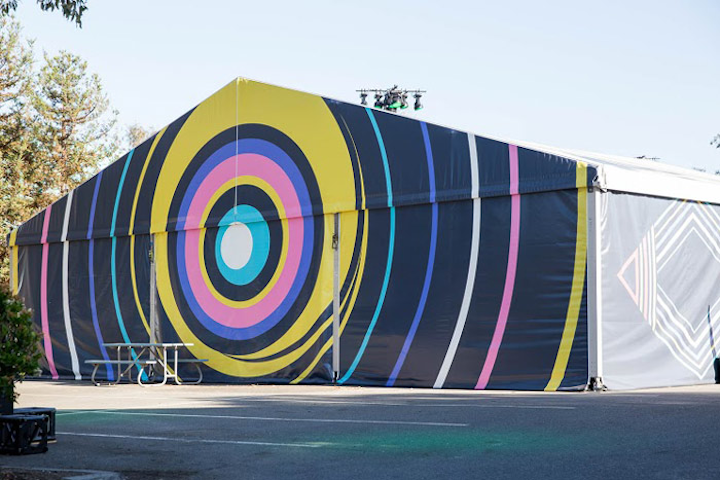 Photo: Courtesy of Google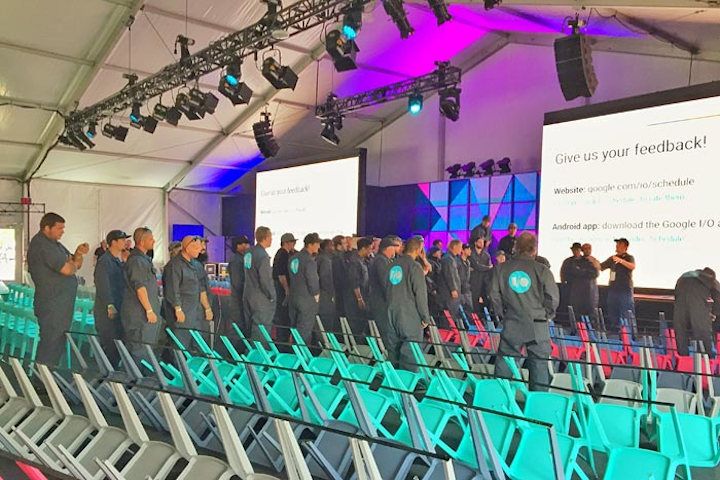 Photo: Courtesy of Google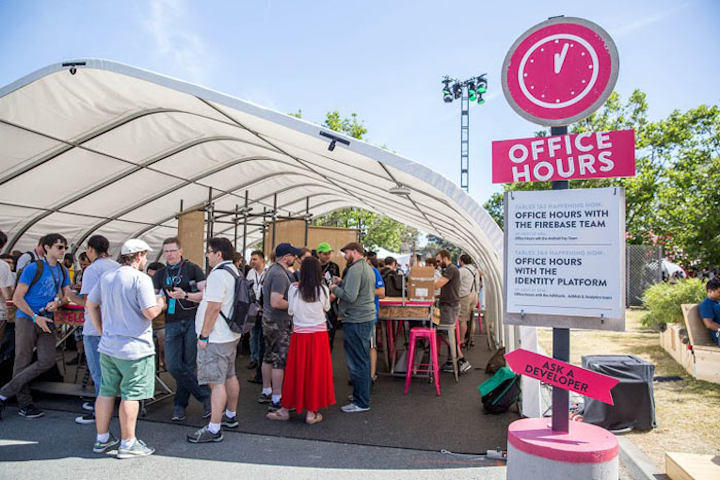 Photo: Courtesy of Google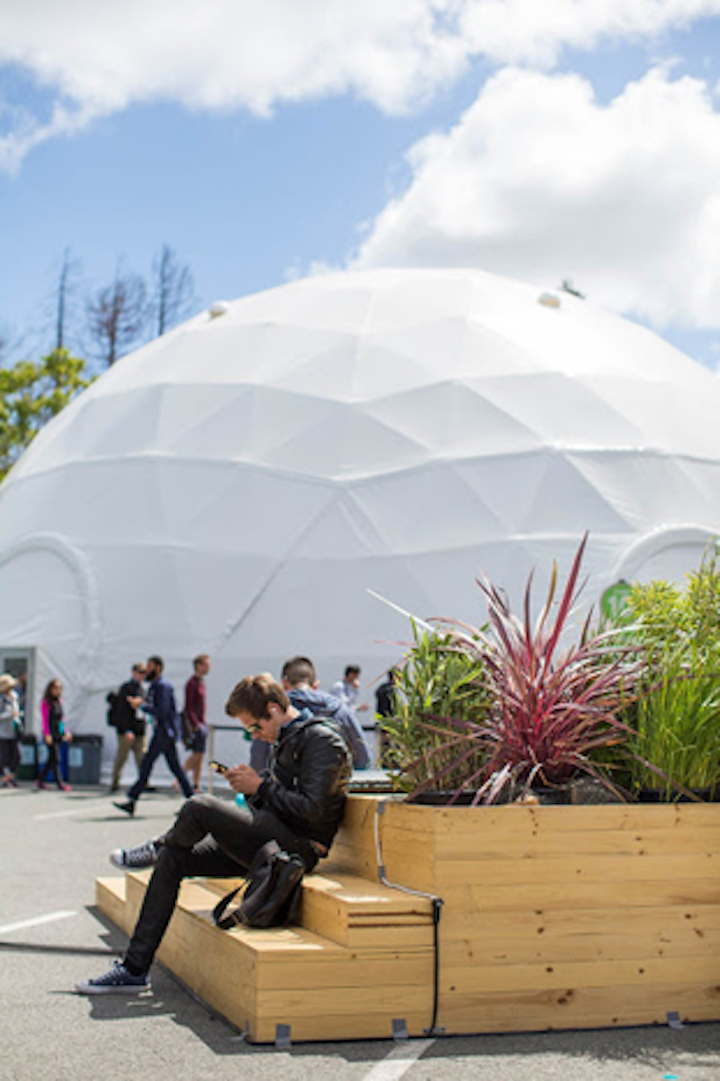 Photo: Courtesy of Google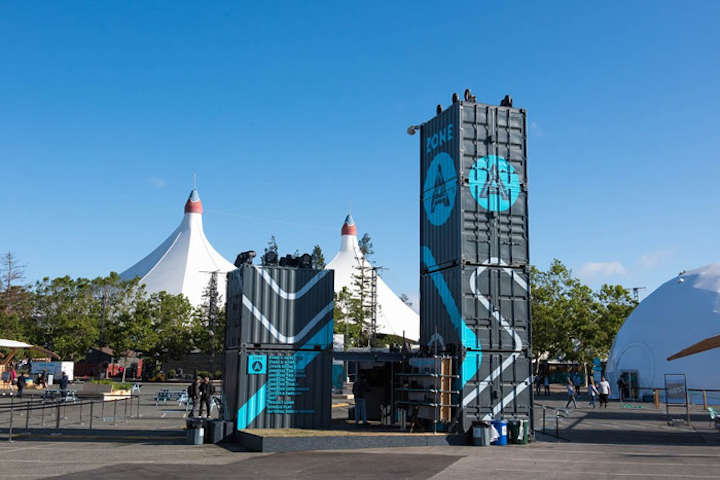 Photo: Courtesy of Google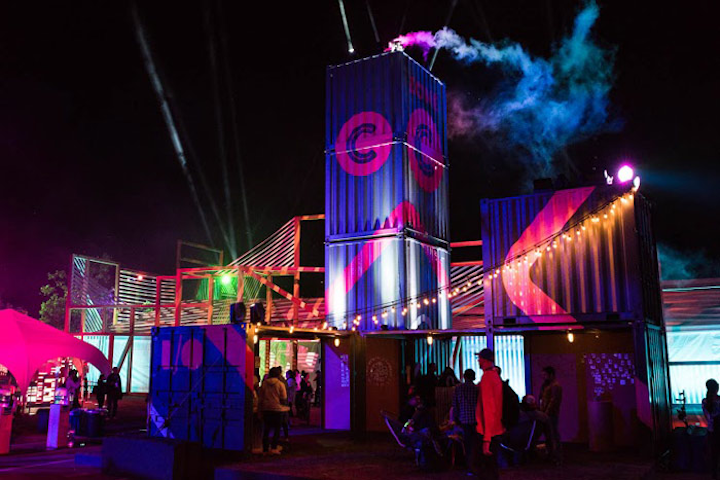 Photo: Courtesy of Google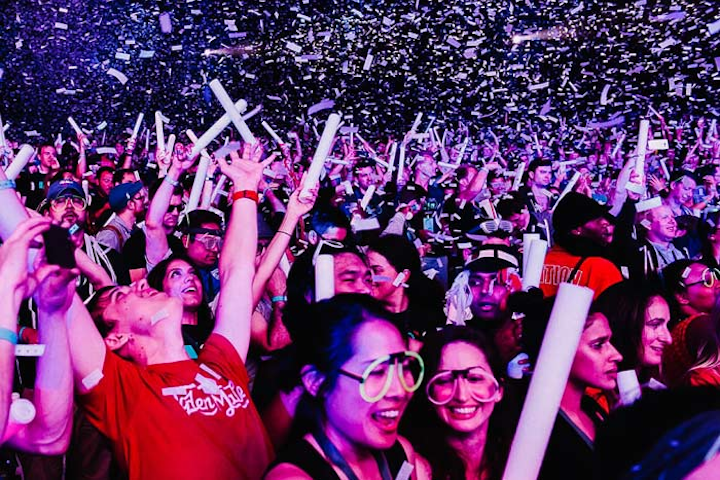 Photo: Courtesy of Google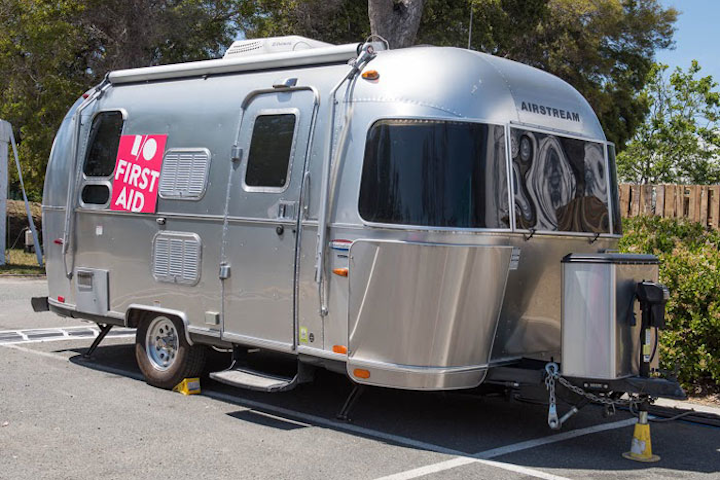 Photo: Courtesy of Google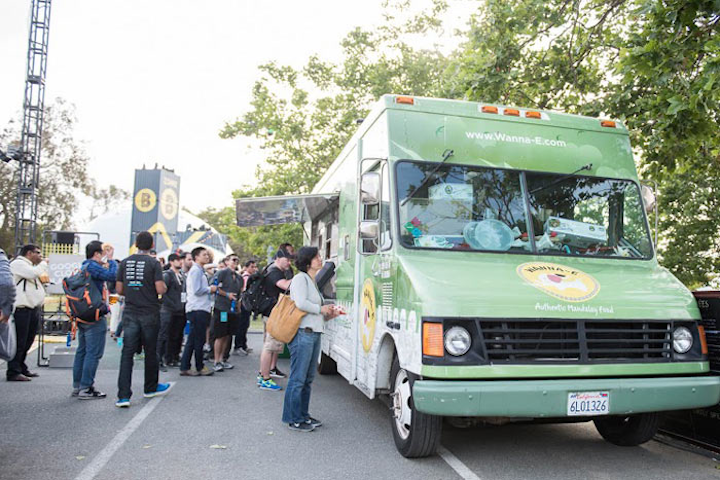 Photo: Courtesy of Google
Photo: Courtesy of Google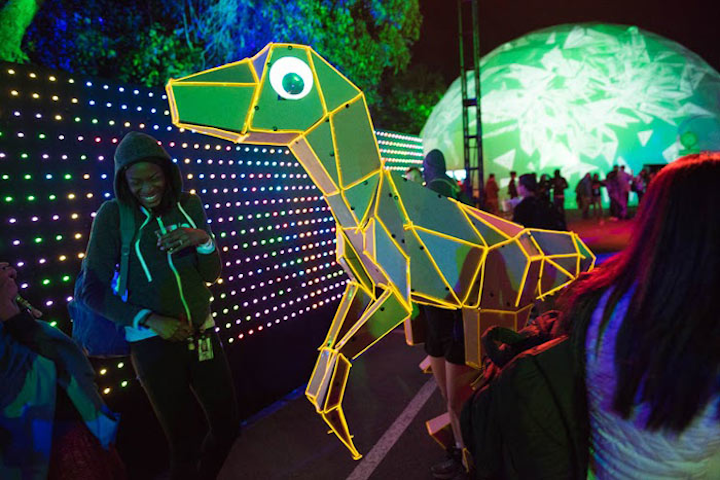 Photo: Courtesy of Google
Featured Venues/Suppliers: