Meeting Must-Haves: Why Planners Are Choosing All-Inclusive Venues
Meeting and conference venues are adapting to the times with innovative technology, residential features, and all-inclusive experiences.
November 17, 2016
What does the ideal meeting venue look like in 2016? That's the question meeting- and event-venue developer Convene asked a focus group of planners, and their answers inspired the design of the new Convene at 237 Park Avenue space in New York.
Opened in July in Midtown East, the venue encompasses 12,000 square feet, including eight meeting rooms and space for as many as 275 participants. During the conception of 237 Park Avenue, Convene's strategic planning process included a method known as "Human Centered Design," which resulted in innovations such as a meeting planner station outside conference rooms so planners can greet guests but still see what's happening inside via a live video and audio feed. Similarly, the decor of 237 Park Avenue almost seems residential, with unexpected details like a fireplace and beer taps.
"Nobody wants to be in a cube-like environment," explains Convene's vice president of design and innovation, Joyce Bromberg. "It's a cross between the living room that you dream of, your favorite restaurant, and the newest hotel."
Today, meeting attendees want to feel at home—even at dedicated conference and meeting venues. They don't want to limit themselves to one room, either. Offsite, which has two venues in New York and one in Chicago, books its spaces to just one group at a time. Its flagship meeting space in Midtown Manhattan spans three floors, and groups have the run of the entire space.
"When people are sitting all day long in one space, [they] can get restless," says Sarah Vaynerman, Offsite's director of communications. "Your mind doesn't have a lot of room for creativity if you're looking at the same thing all day long, if you're sitting in the same seat all day long."
Offsite's decor also has a homey and inviting feel. "We sometimes like to think of it like a corporate condo, a place where you really feel like you're at home," Vaynerman says. "There's very comfortable seating, there's TVs, you can walk into the kitchen and grab something from the refrigerator. There's also staff there to make coffee for you if you need, to arrange the space in any way that you like."
But unlike your living room at home, Offsite and Convene's venues are equipped with LED TV screens and walls of whiteboards—everything a group would need for brainstorming and making thinking visible. Meanwhile, the spaces themselves are built to be adaptable, in order to accommodate both a session with a speaker and breakout sessions for groups.
"It used to be a one-way street with meetings," Bromberg says. "You'd open up the meeting attendee's head and pour the information in. [They're] supposed to absorb it and go away being smarter or more informed than when they started. That's no longer the best way to think, the best way to learn, the best way to meet. Meetings now are about, I would say, learning by doing and Offsite NYC creating a shared mind around content, and doing something with the content to make it new."
If meeting attendees are working and "learning by doing," seamless technology is increasingly important for meeting facilities. At Bespoke—an 18,000-square-foot space that opened last year at Westfield San Francisco Centre as a joint venture with Forest City—high-speed Wi-Fi is a must. The venue's divisible air walls allow for flexible layouts, and audiovisual amenities such as ceiling rigging and mounted projectors have made it attractive for events such as conferences, hackathons, runway shows, trade shows, and activations.
"We focused on building out a flexible plug-and-play venue, with the goal of being able to fit the needs of small start-ups to large Fortune 500 companies," says Kimiko Thornton, Bespoke's senior director of innovation.
Bespoke is also seeing more requests for live streaming of meetings and events. In addition to five projectors and five 13-foot screens, there are three large digital facade screens at the entrance that can project live streams to the 20 million annual shoppers at the upscale mall where the venue is located.
All three venue developers offer a tech team on site to handle troubleshooting. Indeed, a trend now for dedicated meeting venues is the ability to offer a turnkey, all-inclusive experience for planners. "Focus groups told us that meeting planners hated to be nickeled and dimed," says Bromberg. "They hated getting a bill at the end with all these extras."
At Offsite, Vaynerman says that guests appreciate being able to show up holding just a thumb drive with their presentation. "Everything that someone would need to run a successful meeting is already in the space. It's already included in your rental," she says.
Even with the focus on technology, not all of the solutions Offsite provides are high-tech. Says Vaynerman: "There's no charge if every single one of the 80 people in your group needs a notepad."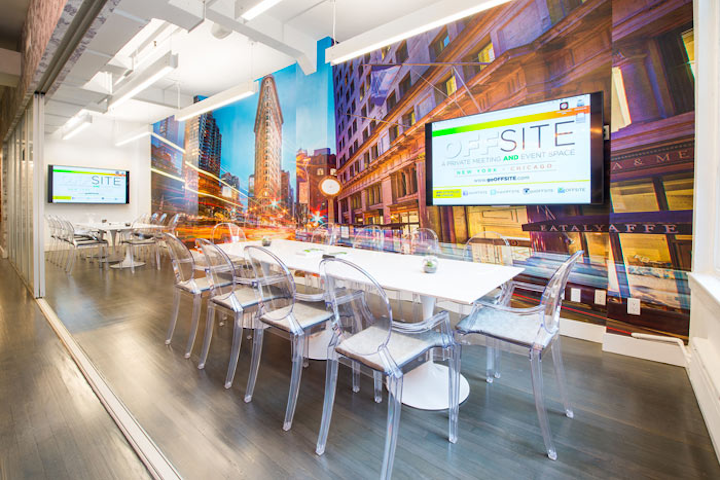 Photo: Courtesy of Offsite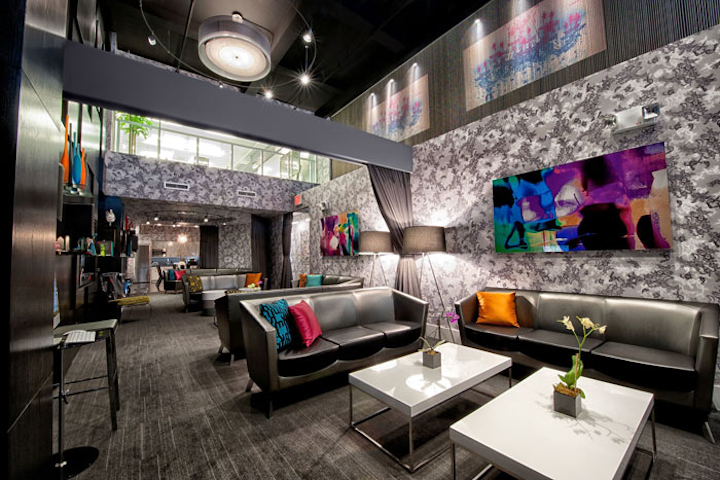 Photo: Courtesy of Offsite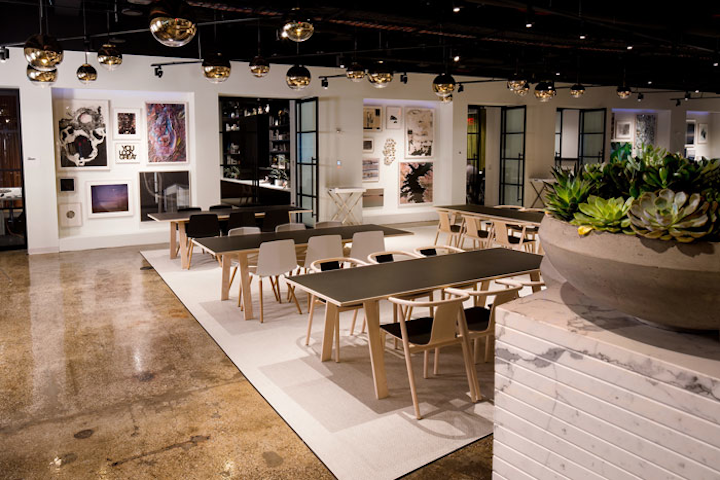 Photo: Courtesy of Convene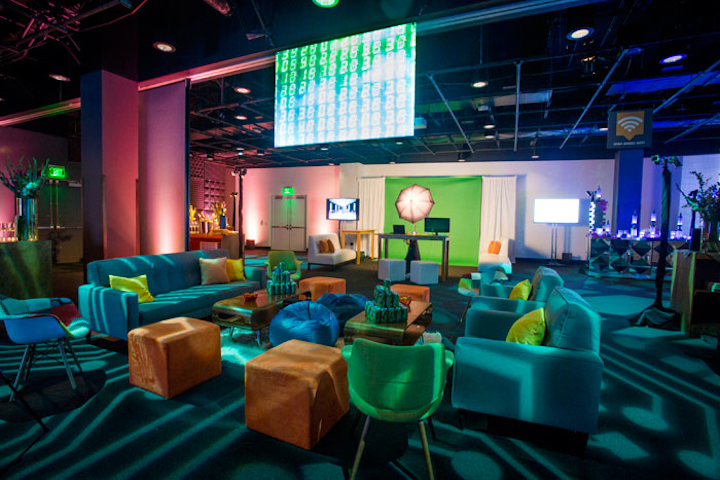 Photo: Gene X Hwang/Orange Photography
Featured Venues/Suppliers: