Inside HBO's Futuristic Western 'Westworld' Premiere
Projections, costumes, and set pieces brought the wild world of the new series to life for 1,000 party guests in Hollywood.
October 10, 2016
HBO had big expectations for its new series Westworld, and they've borne out: Since the series premiered on October 2, it's proven to be the network's most successful debut since True Detective, drawing 3.3 million viewers, according to Variety. In preparation for the debut of such a buzzy new show, HBO's Lauren McMahon and Amanda Van Goethen worked with the network's longtime partner Billy Butchkavitz, along with his brother Brian, to design a Hollywood event on September 26 on a massive scale.
Westworld's premise centers on a futuristic amusement park, tended by host robots, for rich vacationers to live out their fantasies through artificial consciousness. Butchkavitz used wire sculptures of human forms to help bring the plot into the party space at the Hollywood Roosevelt Hotel.
The show has two defined settings: the laboratory, or control center for Westworld, as well as the amusement park itself. "I created my version of the Westworld laboratory within the lobby of the hotel," Butchkavitz said. 
"The metal sculptures represent the initial stages of robot manufacturing," he said, adding that an additional 13-foot-diameter "Vitruvian Man" represented the final stages of building a robot host, as in the world of the show. Two such sculptures added drama to the party space—one on the press line atop a rotating pedestal, and one in the hotel lobby, attached to a motor that allowed it to rotate.
Butchkavitz said he intended for the event to be fully immersive for its 1,000-plus guests. "I used the ballroom as the backdrop for my Westworld town—my goal was to have party guests sitting in the middle of town while they dined." The production crew achieved that by surrounding the ballroom with three-dimensional set pieces that conjured an old western town. And on one wall, projections showed western scenery in vibrant color and motion.
His team transformed other venues within in the hotel into Westworld-inspired vignettes as well, representing the show's brothel, casino, and underground storage facilities for discarded robot hosts.
In order to accommodate the event's production build, Icarus Rigging removed the hotel's 1,600-pound lobby chandelier and built a custom storage vessel to hold it during the event.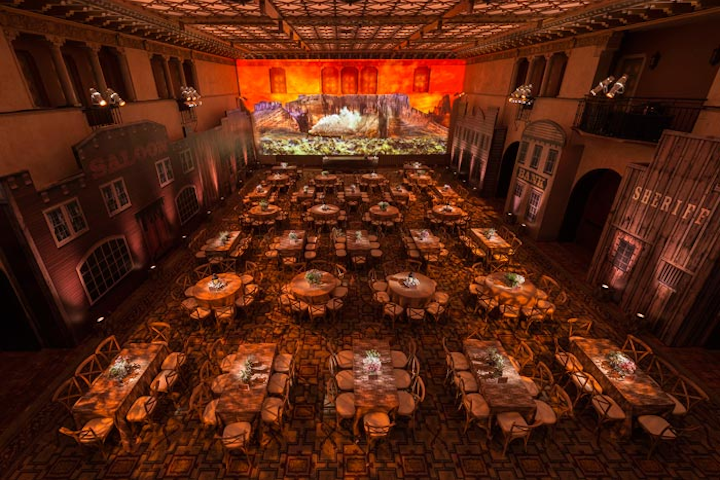 Photo: Gabor Ekecs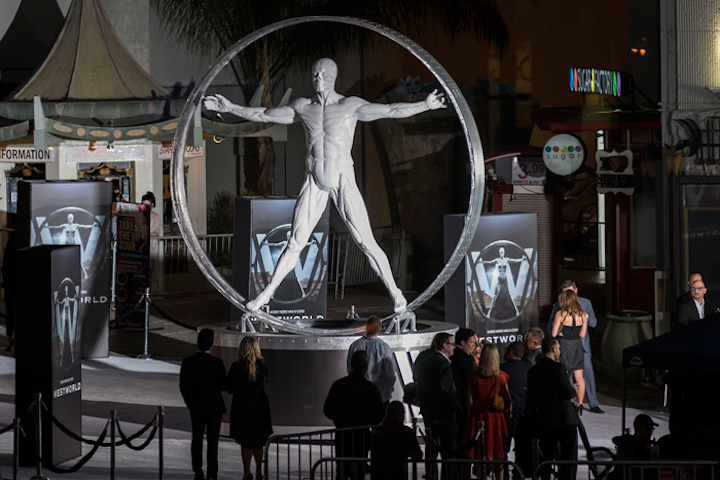 Photo: Gabor Ekecs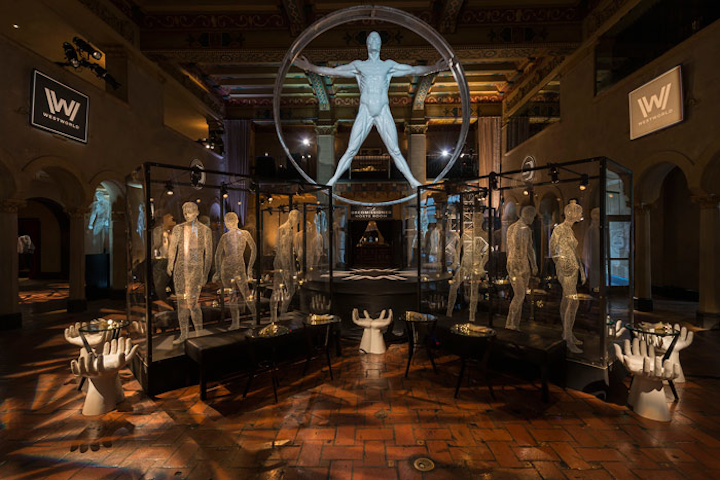 Photo: Gabor Ekecs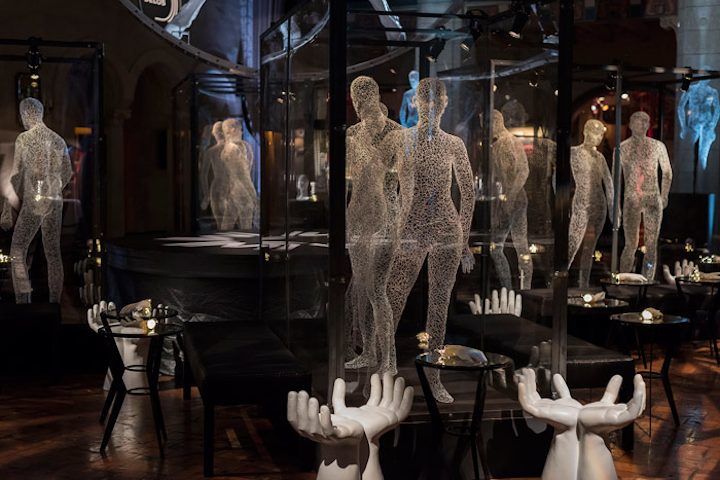 Photo: Gabor Ekecs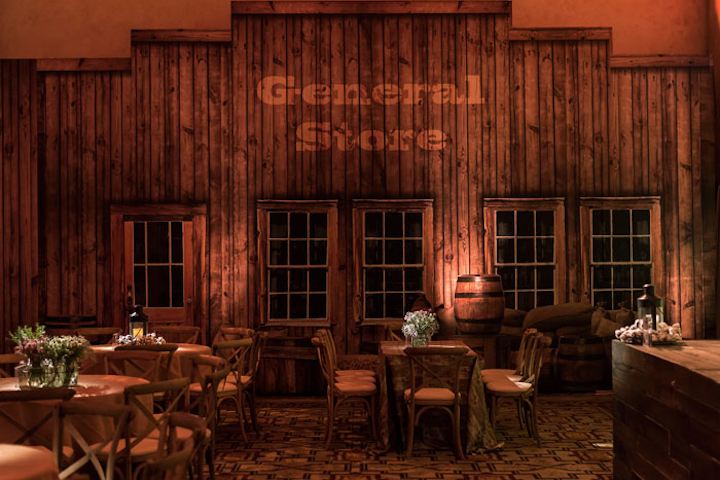 Photo: Gabor Ekecs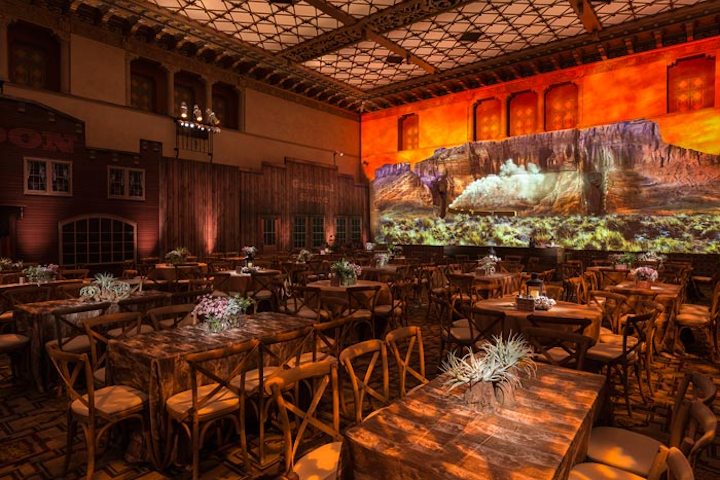 Photo: Gabor Ekecs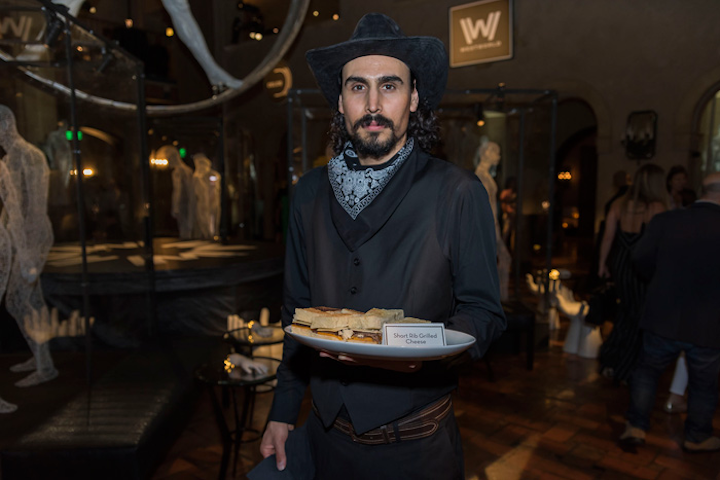 Photo: Gabor Ekecs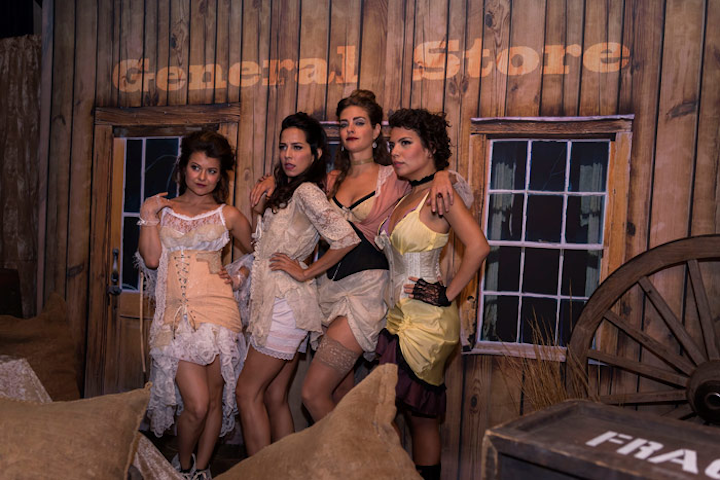 Photo: Gabor Ekecs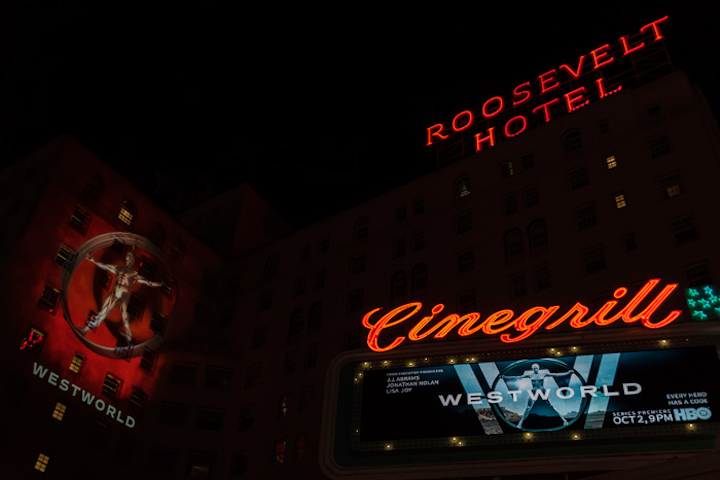 Photo: Gabor Ekecs
Featured Venues/Suppliers: