See How High Tech Met High Glamour at This Beauty Launch
At the launch party for Charlotte Tilbury's Scent of a Dream fragrance, guests experienced a virtual-reality film starring Kate Moss alongside traditional product displays.
September 20, 2016
High tech met high glamour at Charlotte Tilbury's Scent of a Dream fragrance launch party, which was held September 10 at the interactive destination Samsung 837 in New York. About 700 people gathered for the event, where guests experienced a short 360-degree virtual-reality film starring Scent of a Dream spokesmodel Kate Moss. Experiential marketing agency HL Group produced the event with Charlotte Tilbury Beauty and Samsung.
Samsung virtual-reality headsets, which were integrated into the event's design, allowed guests to view the film, which shows Moss in a fantasy sequence involving the perfume. Contrasting the high-tech components were glamorous details such as scent samples and displays of Tilbury's beauty products. Guests enjoyed mini makeovers as well as hors d'oeuvres and drinks, including Tillbury's favorite Belvedere vodka cocktails Raspberry Rascal and Skinny Bitch. Tilbury, a British makeup artist and entrepreneur, was on site in the V.I.P. area, where she mingled with guests.
According to Charlotte Tilbury Beauty, the VR experience was the first from a beauty brand to be shot using the new Nokia OZO camera. "The biggest goal for this event was to introduce the revolutionary virtual-reality campaign film, starring Kate Moss, in an immersive space like the technology innovation hub Samsung 837. The first-of-its-kind technology hub and cultural destination allowed guests to experience the virtual reality of Charlotte's fragrance and the film. The fully immersive, interactive space provided the perfect wonderland to bring the magic and power of the Scent of a Dream virtual reality film to life and give guests an up-close-and-personal, multisensory experience," the brand said in a statement.
The Scent of a Dream VR experience was created in conjunction with director Antoine Wagner and Happy Finish, a global content production studio, and filmed by director Baillie Walsh. The film can be watched on Samsung Gear and Google Cardboard, while mobile and desktop users can access a bespoke version of the experience through apps on Facebook and YouTube.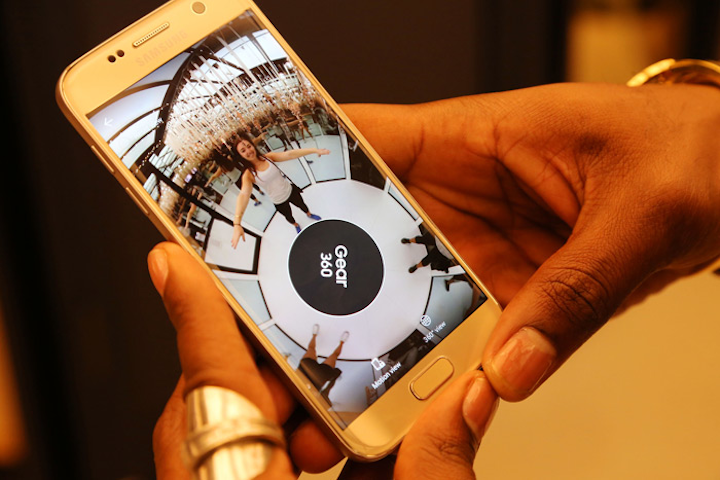 Photo: Paul Morigi/Getty Images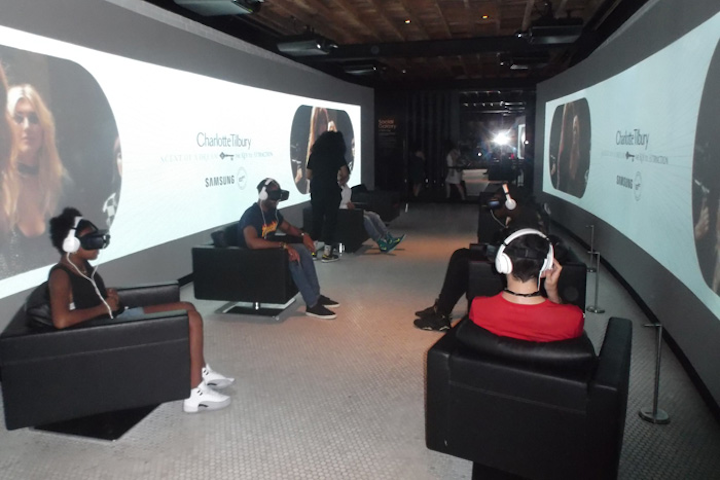 Photo: Carla Hay/BizBash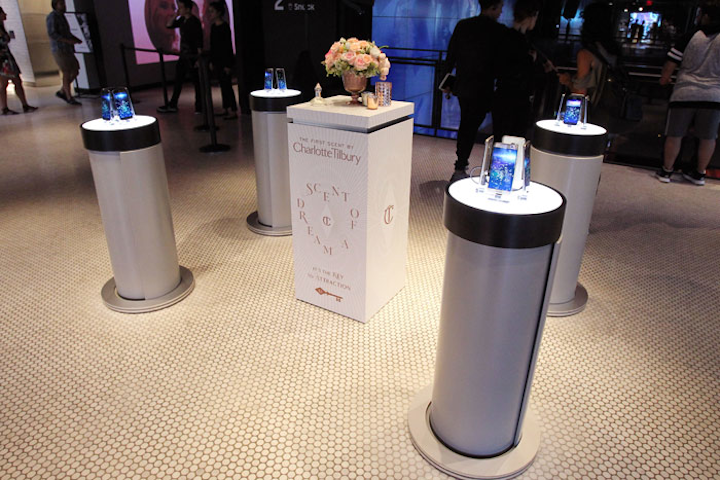 Photo: Paul Morigi/Getty Images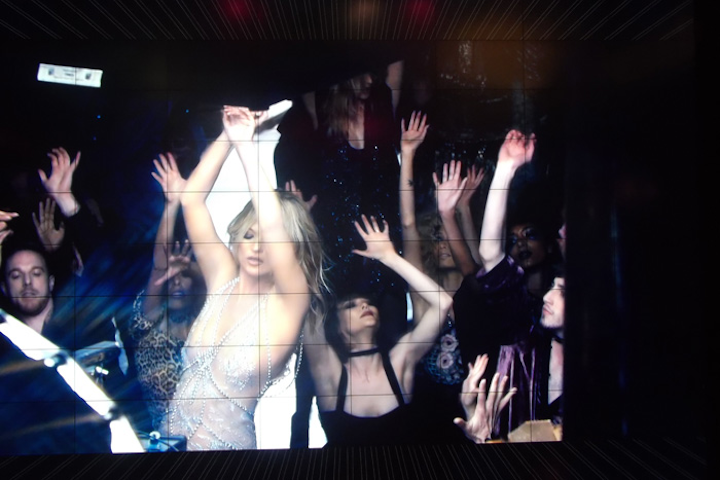 Photo: Carla Hay/BizBash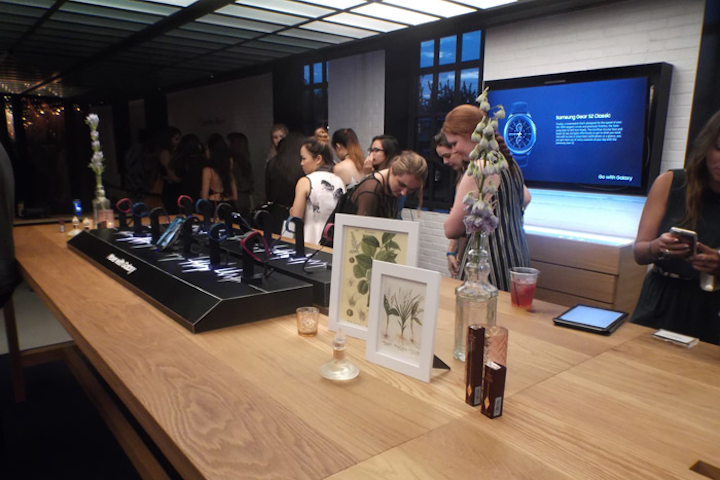 Photo: Carla Hay/BizBash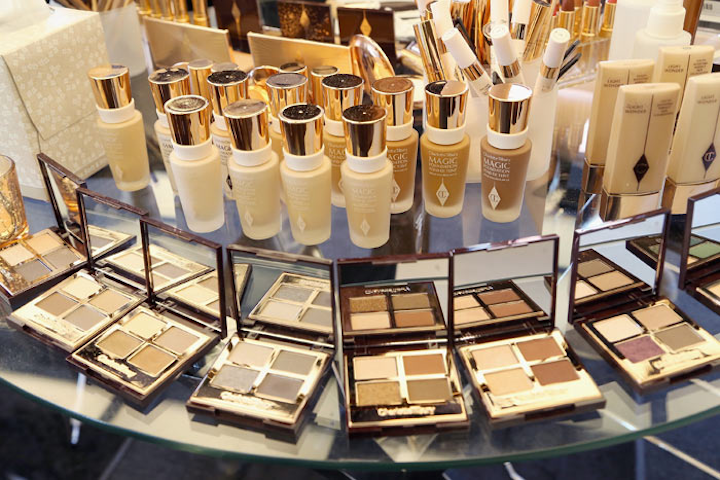 Photo: Paul Morigi/Getty Images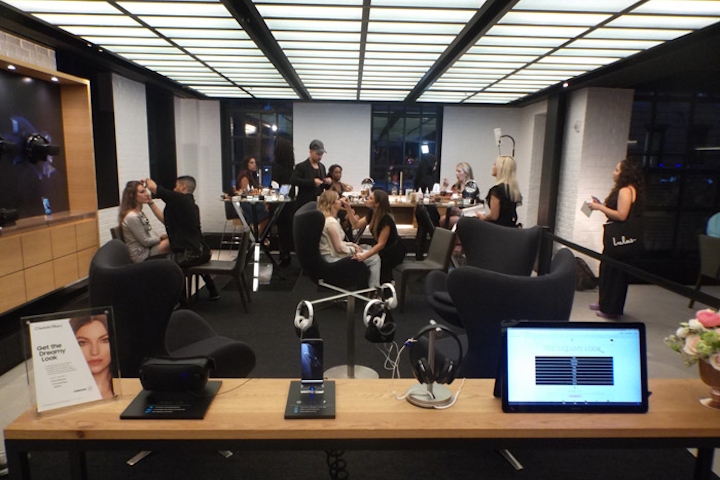 Photo: Carla Hay/BizBash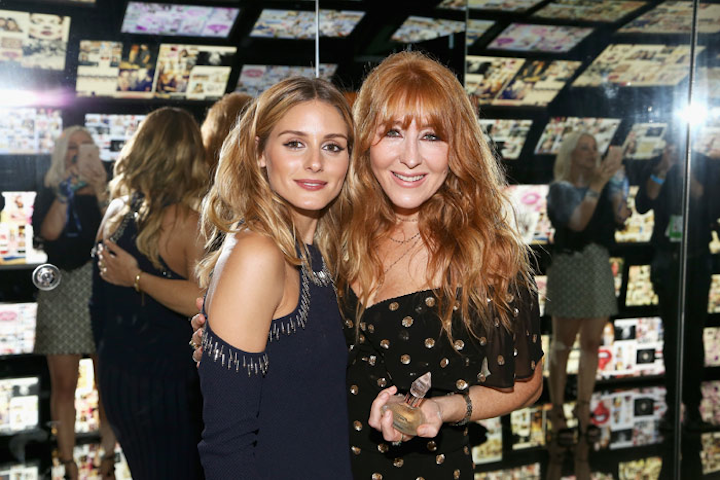 Photo: Paul Morigi/Getty Images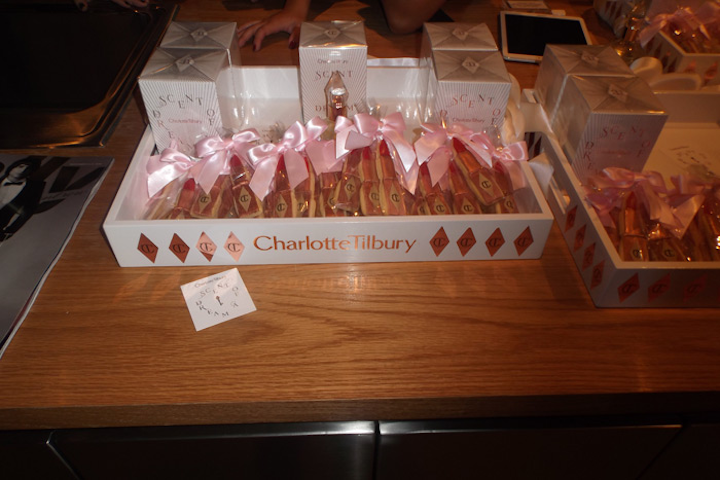 Photo: Carla Hay/BizBash
Photo: Paul Morigi/Getty Images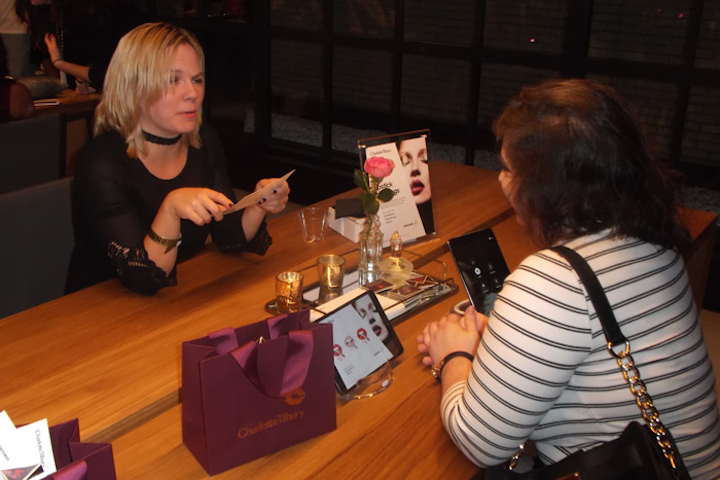 Photo: Carla Hay/BizBash
Featured Venues/Suppliers: