How the San Francisco Symphony Flipped an Entire Event Space in 90 Minutes
Planners for the symphony's opening-night gala transformed a traditional arrivals area and dinner tent into a festive after-party space—in less than two hours.
September 25, 2017
For its opening-night gala every year, the San Francisco Symphony pulls off an impressive logistical feat: Staffers have 90 minutes to transform a traditional, elegant arrivals area and patron's tent into a nightclub-like after-party space for 2,500 guests.
The 2017 gala was no exception. On September 14, the San Francisco Symphony's 106th season kicked off with a sold-out event featuring cocktails, four concurrent dinners for patron groups and supporters, a champagne reception, a concert by renowned cellist Yo-Yo Ma, and a massive after-party. The entire affair lasts seven hours—which is only a small piece of the 24-hour push to build and strike the symphony's fund-raiser.
The day began at 5 a.m., when staffers and city workers shut down Grove Street adjacent to Davies Symphony Hall. For the next twelve hours, they created dining areas, stages, art installations, dance floors, and lounge areas. And by 5 a.m. on Friday, the street had been cleared and reopened to traffic.
It takes more than 500 workers and volunteers to execute an event of this scale, said Jennifer Lobre, assistant director of events for the symphony's Community Engagement and Volunteer Services Department, who has managed logistics for the gala since it evolved into the massive production it is today.
Planning for the opening night started in January for Lobre and the team at Blueprint Studios, who designed and produced the evening. The event started at 5 p.m. with red carpet arrivals and cocktails before dinner guests split into four groups. About 700 guests flocked to the evening's largest dinner, the patron's dinner, housed in a 12,000-square-foot tent erected next to the symphony hall. Meanwhile, 40 guests entered the hall itself for the Wattis Room Dinner, and more than 800 guests crossed the street to San Francisco City Hall for the Symphony Supper and the Symphonix Dinner. And at 7 p.m., dinner guests joined an additional 900 concertgoers in the hall for champagne before the performance started at 8 p.m.
That's when the clock started ticking. Once Yo-Yo Ma's performance began, workers had 90 minutes to transform the arrivals carpet on Grove Street into an outdoor lounge, and the patron's dinner tent into a nightclub-style hotspot. Lobre described the scene as "a mad flip."
"You've got a crew dedicated just to loading out chairs," she said. "You have another crew dedicated just to rolling out tables. You have another crew that's rolling up the red carpet and resetting lighting and staging for the after-party, and then you have another crew that's rolling out bars and counters for the restaurant stations. There are 20 restaurant stations all arriving on site to load in. It's a little nutty, and somehow it all comes together."
By intermission, the dinner chairs and tables had been stacked and removed from the tent, and workers had reset the space with banquettes, chaises, and lounge seating. Outside, workers were setting up heat lamps and bar seating. A rack with fresh flowers was waiting so designers could exchange the centerpieces. Caterers were rolling in food for the late-night revelers, bartenders were preparing their stations, and sound and lighting checks were in full swing.
The opening-night gala wasn't always such a massive production—in fact, for the symphony's first 100 years, it was a relatively modest affair. The idea to grow the event originated with Charlotte Schulz—the chief of protocol for the state of the California and the city of San Francisco—and symphony C.E.O. Nancy Bechtle. "When we celebrated our centennial back in 2011, we decided to close Grove Street to house arrivals and do a proper red carpet and after-party. Charlotte, with all of her wonderful relationships, was able to make that happen," Lobre explained.
During this year's after-party, guests danced to music from Wonder Bread 5 and DJL, got in line for complimentary late-night bites from one of 20 restaurant stations, and posed for pictures in front of mirrored installations that were custom-built for the evening.
To plan the event, after-party co-chairs Annie Dreshfield, Cate McDonough, and Sharon Seto began contacting local vendors and businesses almost six months ago. "Throwing a party for almost 3,000 people is not an easy task," Dreshfield said. "The [Symphony] staff and Blueprint really do a good job making that turnaround and making our vision come to life."
When the party ended at midnight, crews had less than five hours to strike everything on Grove Street—including furnishings, staging, lighting, sound, catering, and restaurants—before the street sweeper arrived at 4:30 a.m. Tent removal was more forgiving: "We have three full days to strike and take down all of the tenting," Lobre noted. "It takes two weeks to go in, and three days to come out."
For Lobre, who had been onsite since 5 a.m. to manage logistics, the end of the party signaled the changing of the guard to the late-night load-out crew. "After midnight, I think I'm seeing double. Adrenaline will take you very far, but at a certain point, your body just crashes," she said.
Opening night may be an exhausting production for the organizers, but it's also an endeavor they enjoy. "I love seeing everybody we play and work with throughout the year. This is our crown jewel of the season, and it brings everybody together," Lobre said. "That energy becomes infectious and very inspiring for the rest of the season."
Proceeds from the opening-night gala benefit the symphony's artistic, education, and community programs.
Patron's Dinner Tent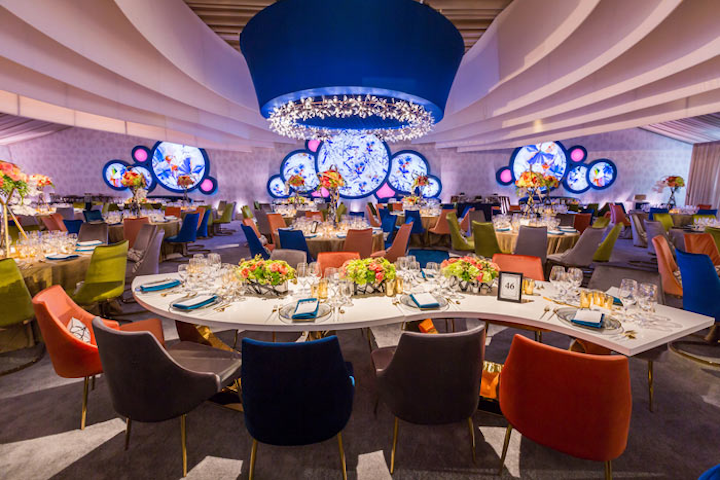 Photo: Show Ready Photo
Patron's Dinner Tent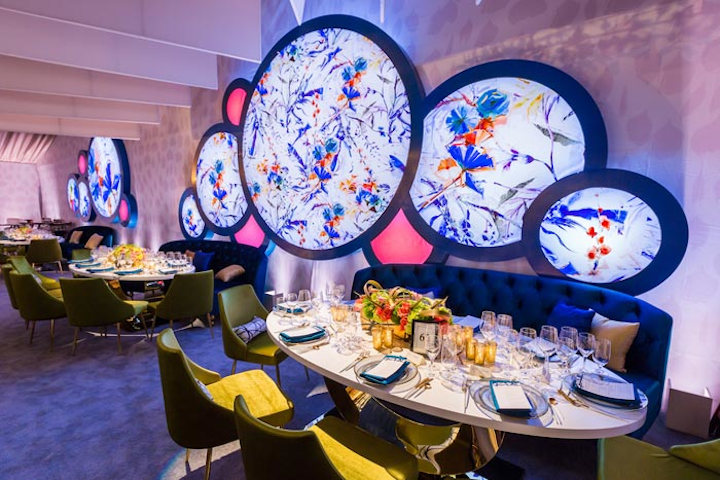 Photo: Show Ready Photo
After-Party Tent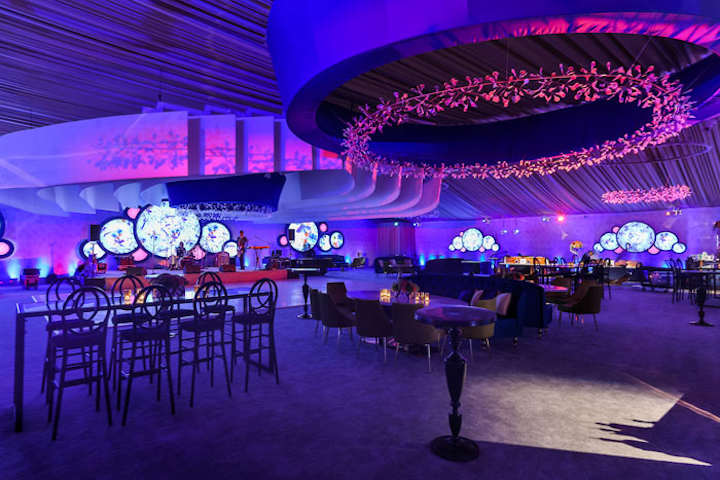 Photo: Show Ready Photo
After-Party Tent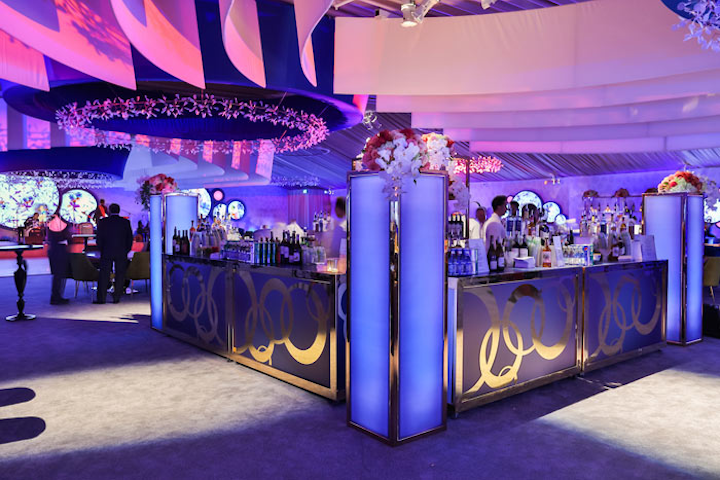 Photo: Show Ready Photo
After-Party Tent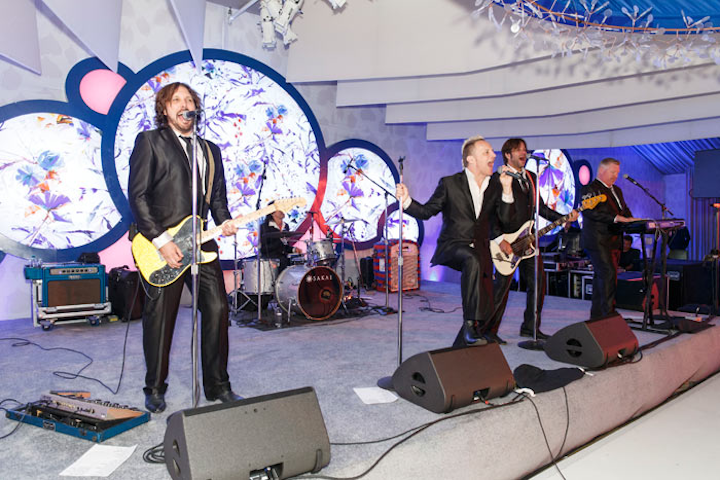 Photo: Drew Altizer
After-Party Outdoor Space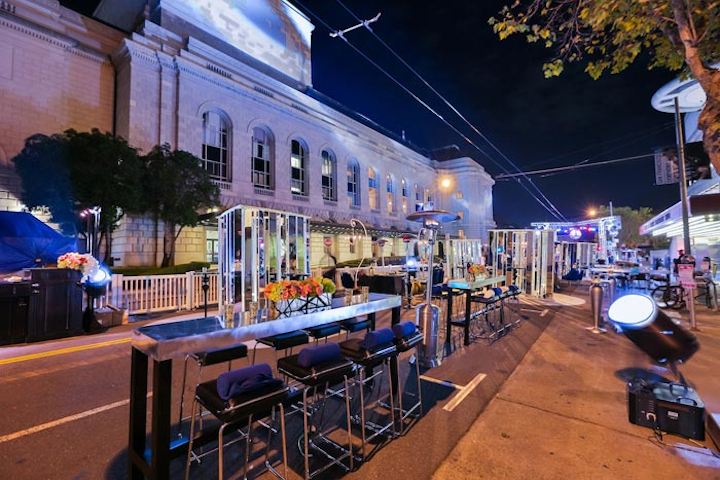 Photo: Show Ready Photo
After-Party Outdoor Space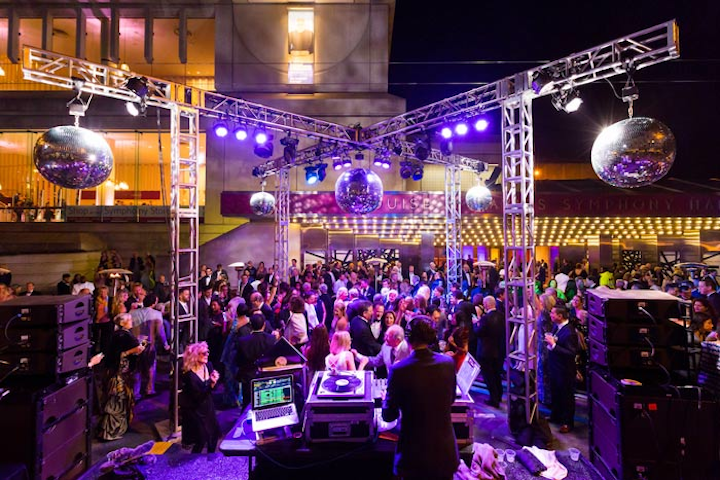 Photo: Show Ready Photo
After-Party Outdoor Space
Photo: Show Ready Photo
After-Party Outdoor Space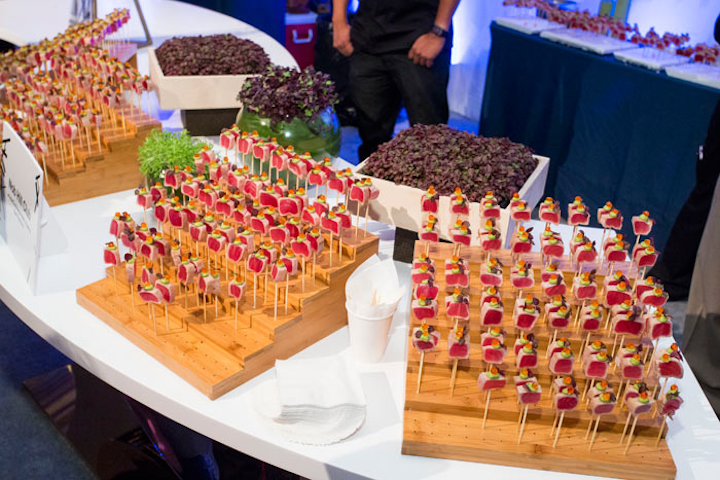 Photo: Drew Altizer
After-Party Lounge at Zellerbach Rehearsal Hall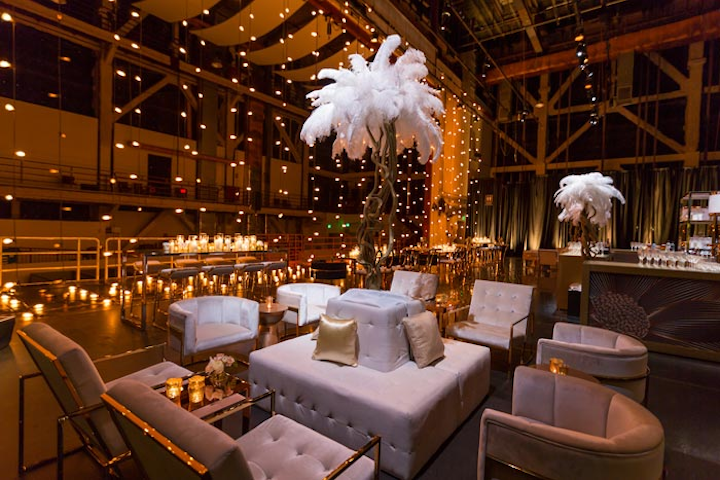 Photo: Show Ready Photo
Featured Venues/Suppliers: