Lab Work: Why Event Production Companies Are Investing in R&D
Here's an inside look at how three event production companies develop tech-fueled experiences.
January 25, 2018
As more companies and brands look to leave an impression on consumers by incorporating innovative technology into their live events, event production companies are getting even more creative in their ideas, execution, and strategy—in house. Rather than relying on third-party vendors, production companies are experimenting with and creating live event technologies at their own studios. Here's a look inside the research and development processes of three such companies—Production Glue, LDJ Productions, and Wondermakr—and a peek inside their studios.
Allowing employees to tinker.
Production Glue—which has offices in New York, Los Angeles, San Francisco, and Portland, Oregon—built a research and development incubator called GlueLab. The 800-square-foot lab in the company's New York office basement focuses on the integration of applied technology for event production. The lab, which was launched in 2014, is staffed by the company's producers and technical directors. A two-person team leads activities and programming in the space, which offers a variety of tools necessary to ideate and prototype event technology. The space also allows employees to tinker in areas of development such as experimental design, equipment design, and free-flowing ideation.
Recent projects to come from the lab include National Geographic's "Experience Mars" activation in New York in 2016, which invited guests to operate a space suit glove in a zero-gravity environment, as well as a gamified experience aboard a yacht for AMC's Fear the Walking Dead at the 2016 Comic-Con International in San Diego, which featured five zombie-theme activities. For the 2017 Tribeca Film Festival, the company produced a coffee machine-powered video activation for sponsor Nespresso, in which attendees could watch a series of profile videos about the origin of the brand's coffee varieties by selecting a specific Nespresso pod.
Kurland says that the company's process from idea to execution is always collaborative. "When we're working together, we bridge the production and the creative world. For us, the creative side has developed in our timeline over the years, second to the execution," she explains. "Because our core is so much about production and execution, needing to design and creatively develop clients' ideas has required us to have that skill set. The creative development has come out of how to translate a client's creative idea to the live experience."
Curating tech ideas.
LDJ Productions, which was founded in 2001 and produces WME/IMG New York Fashion Week and events for clients such as L'Oréal, Reebok, Viacom, and The New York Times, has set out to disrupt the live event industry by curating new tech ideas through a new project. In June, the New York-based agency announced plans for the creation of its start-up accelerator program called Futures NYC. Similar to venture capital funding, LDJ accepts applications from start-ups (or seeks them out), does a financial analysis of the companies, invites them to demo their technology, and then chooses which ones will be a part of the accelerator for a six-month period. LDJ grants the selected start-ups $10,000 in exchange for 4 percent equity, along with in-house workspace, access to clients, tailored workshops, and mentorship. When the six months is up, the companies have the opportunity to demo their product in front of LDJ's clients.
[PULLQUOTE]
Danielle DeZao, project manager at LDJ Productions, said the project—which just announced its first investment in location-based augmented-reality technology company Candy Lab AR—was a natural step in its event tech research process. "We always have clients requesting to do something that no one has ever done before, and we always try to deliver that. We're chasing the newest technologies that can enhance an event and serve a purpose in the long run," DeZao says. "We're making it our job to bring those ideas to them. We want to make it easier for them to choose without having to research themselves."
Laurie De Jong, the founder and C.E.O. of LDJ, adds that the Shark Tank-style project also benefits the company in the long run. "We'll have all these young minds in our office developing cool technology we want to sell and own," she says. "It's a great opportunity for someone developing a new product because they will automatically get funding for it. It's great for us because now we'll have these companies under our umbrella, in our office." Futures NYC will have a dedicated space for its start-ups in the agency's new West Village headquarters, which will feature an open floor plan that is a mix of perimeter desks and four large center desk groups. The start-up accelerator will officially launch its first six-month program in January, and also will host its own events including the Women in Tech Summit in May 2018, which LDJ will produce.
Creating personalized, interactive tech.
Wondermakr, a Toronto-based creative technology agency that has been producing live experiences for brands since 2016, has put itself on the map for its interactive activations with personalized touches.
"If we're working with big global brands, they have a base idea of what they want to achieve or maybe a technology that intrigues them," says Mark Stewart, the company's president and chief innovation officer. "We do some quick testing and prototyping, and leverage the experience we have in trying all these technologies out. From there, we craft the technology solution to answer what their main objective is."
Wondermakr's lab is where the company's full-time creative technologists develop initial prototypes, bring in new hardware and technologies for ideation and innovation, and where mechatronics builds take place. Stewart says the lab also is next to the programmers' and developers' offices, which makes it easy when the company needs to bring physical and digital elements together.
Recently, at Design Exchange's inaugural EDIT: Expo for Design, Innovation, and Technology—which took place in Toronto in September—Wondermakr created an on-site "drawbot" for festival sponsor Rogers Communications. The bot created real-time word clouds based on questions attendees asked on social media. For that activation, Stewart said attendees could see the control board and computer, which intentionally took away some of the tech mystery.
"We're always looking to see what new technologies people are playing with and bring that forward," Stewart says. "We have an electronics workshop and mechatronics workshop. It's really about trying to find the right technology to deliver what the client needs."
Future projects involve R.F.I.D., projection mapping, and biometrics with music. "We have a lot of things that are going to challenge us and allow our clients to step away from doing the ordinary," he says.

Watch: Learn about Wondermakr's process as it built a drone for battery-maker Duracell in Canada:
This story appeared in the Winter 2017 digital edition of BizBash.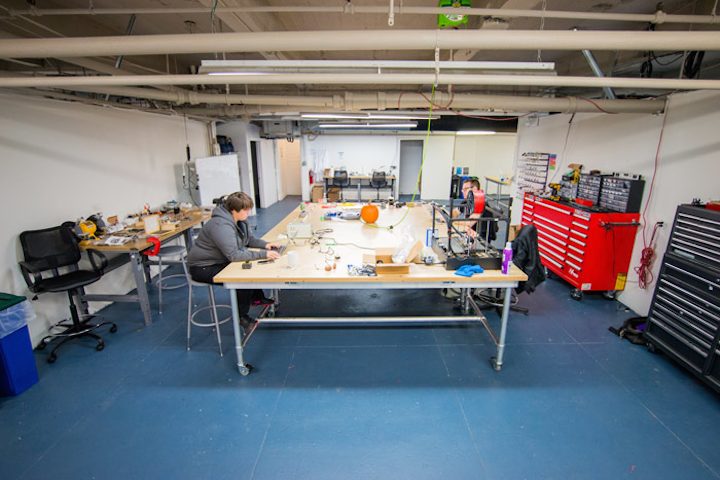 Photo: Courtesy of Production Glue
Photo: Jemal Countess/Getty Images for National Geographic Channel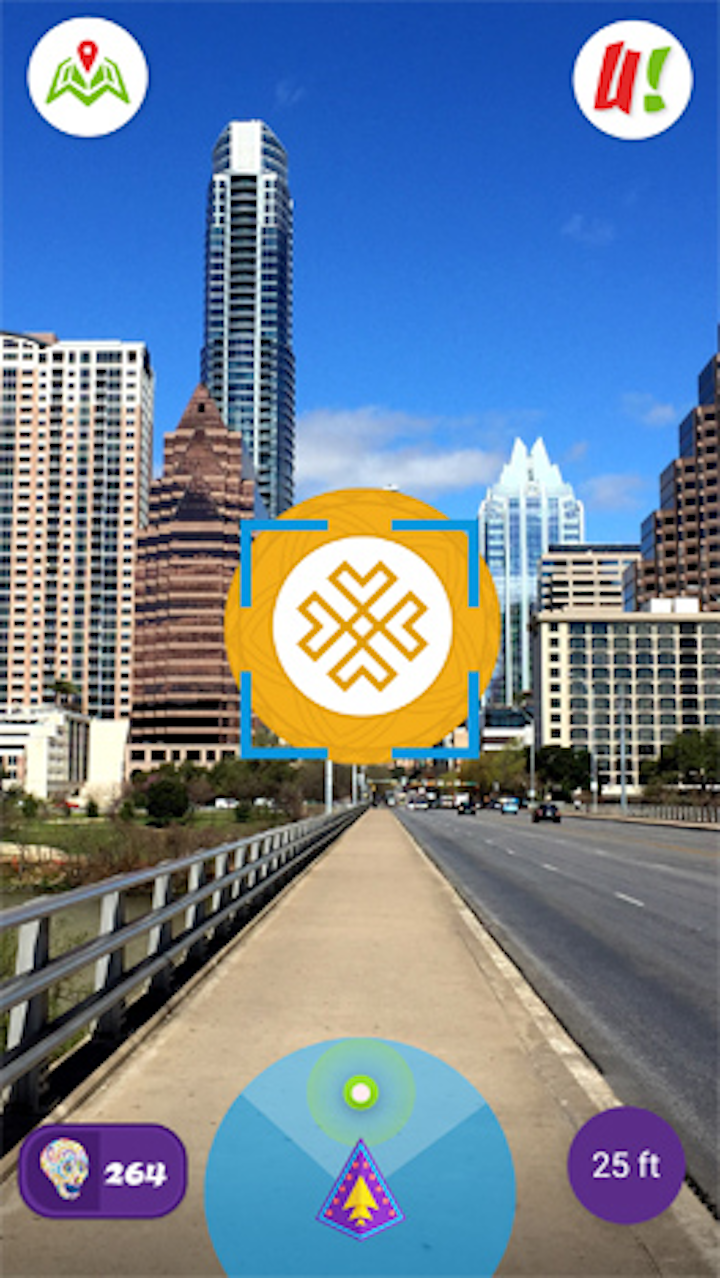 Photo: Courtesy of Candy Lab AR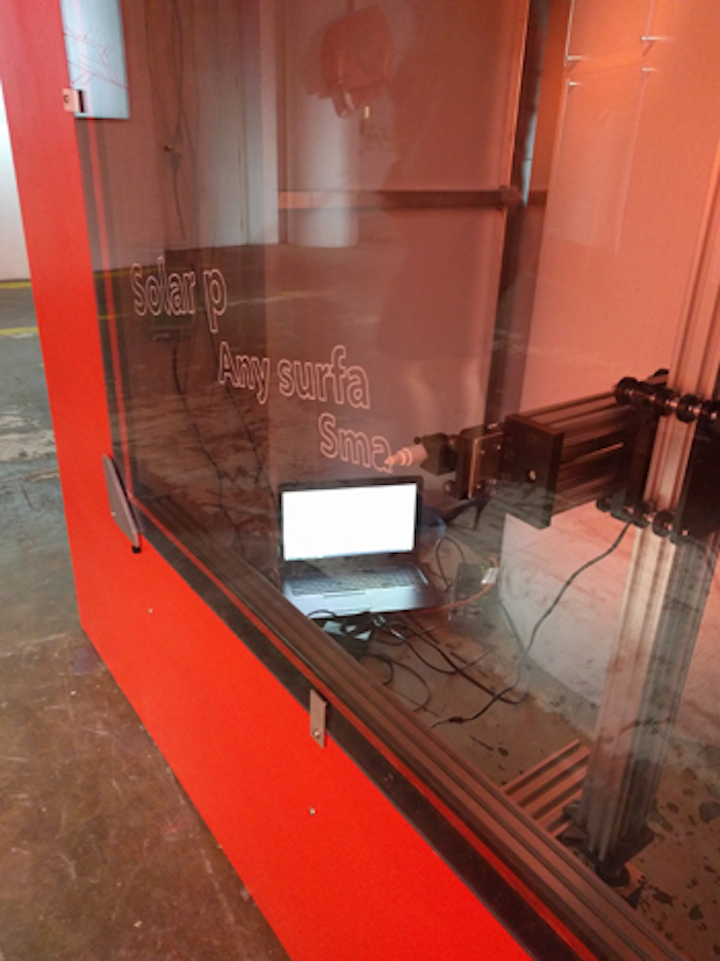 Photo: Courtesy of Wondermakr
Featured Venues/Suppliers: