High Fashion Discovered Brooklyn at the C.F.D.A. Awards
The award show left Manhattan for the first time in its 37-year history.
June 18, 2018
More meaning, less waste, and a trip across the East River paved the way for the 56th annual Council of Fashion Designers of America awards gala, where Pop Art and bold color melded beautifully against the stately Beaux Arts architecture of the Brooklyn Museum—held in an outer borough for the first time in the award's 37-year history—for an intimate evening of inclusivity.
For the June 5 black-tie event, KCD's team, led by president and partner Julie Mannion and vice president of production Noah Loschy, worked alongside C.F.D.A. C.E.O. and executive producer Steven Kolb. Once again, the awards enlisted the Creative Group, part of Condé Nast, to develop all of the print and digital materials surrounding the event. Set designer Stefan Beckman returned as creative director, charged with unifying all the elements from arrivals to cocktails to dinner to stage. Beckman worked with the Creative Group on those chief aesthetic elements, while KCD produced the awards and the Creative Group devised the honoree tribute films.
"We thought we could have a more artistic approach because it's in a museum," said Beckman, who started planning the awards in January. "Referencing Matisse and Calder, everything we did had a nod to art. We wanted a colorful, sunny, and optimistic awards but also, in a twist, a nod to the Mediterranean, which [C.F.D.A. president] Diane von Furstenberg loved."
Added Loschy, "From a producer's perspective, bringing the awards to the Brooklyn Museum offered an inherent level of prestige while providing the opportunity to try something new."
Guests and honorees, including Cate Blanchett, Naomi Campbell, Raf Simons, Ralph Lauren (who received the the council's first Members Salute), Vera Wang, Kim Kardashian, Narciso Rodriguez, Mary-Kate Olsen, Ashley Olsen, Julianna Marguiles, Michael Kors, and Tracee Ellis Ross arrived inside the museum's light-filled atrium to pose on the step-and-repeat, which this year featured a black-and-white textile—ECONYL regenerated nylon—created by Aquafil and Ege Carpets woven from what was once waste from oceans and landfills and can be recycled infinitely without losing its quality.
Following cocktails, with Perrier-Jouët Belle Epoque rosé and Maestro Dobel tequila served against a backdrop of oversized murals awash in color and bold shapes, not to mention a Swarovski-crystallized Calder-inspired mobile hung above a giant circular bar, Insecure actress Issa Rae took to the stage as the event's first female host in nine years. Partnering with the Creative Group, Beckman commissioned the Brooklyn-based artist Christina Zimpel to create the illustrations of the nominee and honorees that were projected on stage in lieu of photographs.
"From a creative perspective, the intent was to have the event feel more minimal and personal," added Loschy. "The segments for the honorees weren't entirely focused on any specific accomplishments but, rather, it was intended to feel personal and reflective of the individual more than solely focused on a body of work."
The move to Brooklyn, following stints at Lincoln Center's Alice Tully Hall, the New York Public Library, and Hammerstein Ballroom, garnered the most buzz. "Not everyone has been to the Brooklyn Museum, so it was a nice introduction, or re-introduction, to a special space that has amazing bones and architecture," said Beckman. "This awards show also celebrated diversity and change and being positive and rallying together as an industry and Brooklyn is a part of that… the diversity was celebrated even more being in Brooklyn."
Awards were doled out over a meal for 550 guests catered by Great Performances: braised short rib, truffled pomme puree, and Provence gremolata was served — many vegetables having been sourced from Great Performance's own organic farm. In the Beaux Arts Court dining space, Beckman took inspiration from the Mediterranean and Matisse with bold fruit bowl centerpieces. Organic shapes were tied into the space starting from the handmade resin placemats to the stemless glassware and gold dinner chairs to the crystallized cherries and kumquats in the centerpieces (keeping with the the council's environmentally and socially-minded efforts, all perishables were subsequently donated to City Harvest).
"The challenge is how can you do crystal in a different and interesting way and that works with what you're doing?" said Beckman. Throughout the spaces, bold artwork designs were also featured as on glass carafes with awards sponsor LifeWater labels.
As with any landmarked institution, there were certain guidelines and protocols at the museum, including a list of permissions required. Once inside, production was intentionally pared back in order to respect the space as an arts institution. An additional day was added into the production schedule with the assumption that crews would need to be operating with a gentler hand (several Rodin sculptures in the cocktail space had to be relocated, for example). Last but not least, save for the catering team, working with the local union labor force meant that teardown could not begin until the morning following the awards—not the same night.
Overall, despite the size, "it felt more intimate" than before, Beckman said of the sold-out evening. "You don't necessarily think of Brooklyn as a red carpet place, so to have a night like this felt very special."
Following the awards, an after-party took place at Dumbo House, also in Brooklyn. The private club, nestled on the water's edge, offered guests a sweeping view of the Manhattan skyline as they noshed on cheeseburgers and hot dogs throughout the sprawling indoor/outdoor lounge. Outside, a lineup of Lyft cars awaited to take guests home or to their next party destination.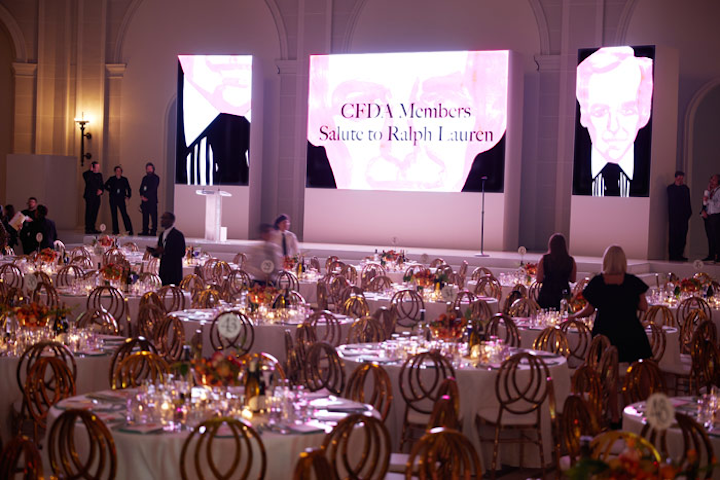 Photo: Courtesy of C.F.D.A.
Photo: Courtesy of C.F.D.A.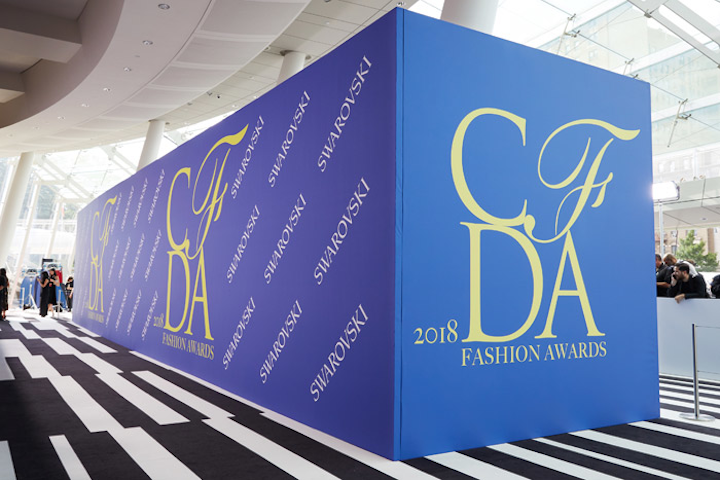 Photo: Courtesy of C.F.D.A.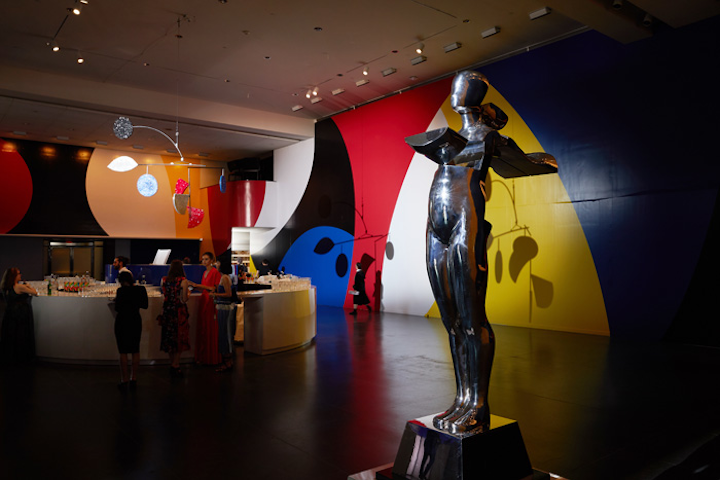 Photo: Courtesy of C.F.D.A.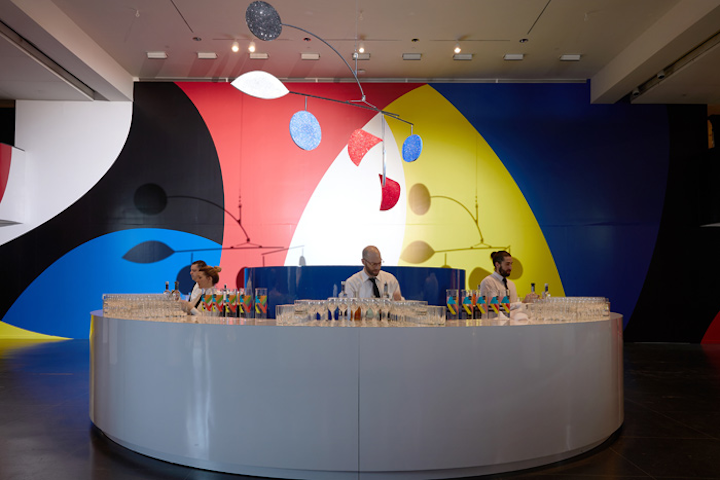 Photo: Courtesy of C.F.D.A.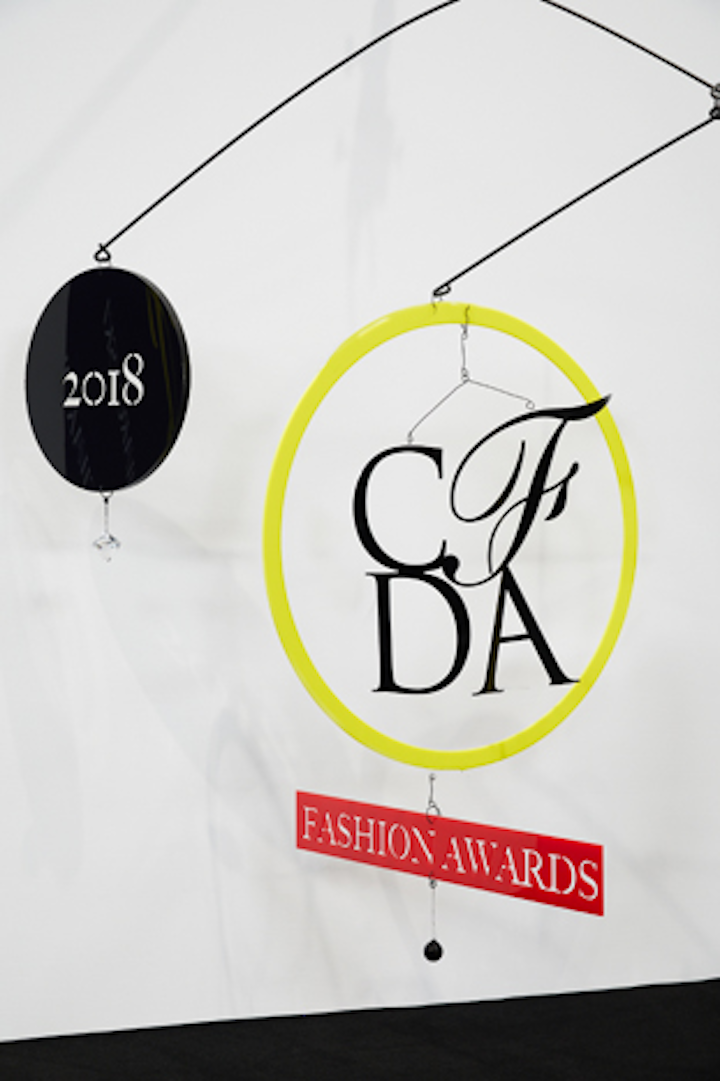 Photo: Courtesy of C.F.D.A.
Photo: Courtesy of C.F.D.A.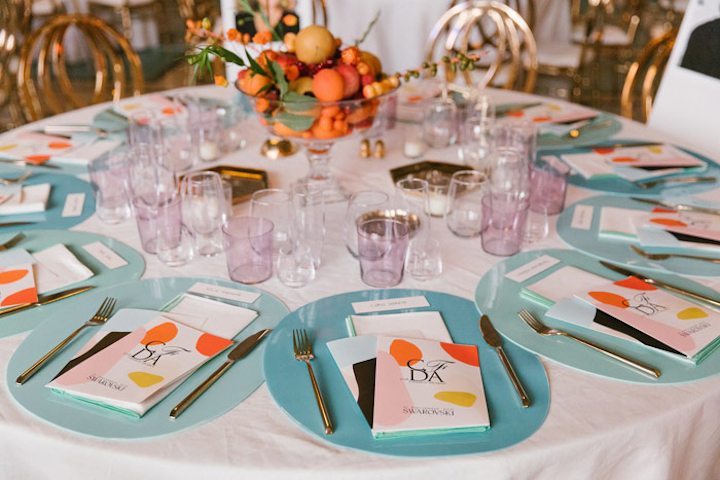 Photo: Courtesy of C.F.D.A.
Featured Venues/Suppliers: