This Colorful Beauty Parlor Pop-Up Is Raising Awareness for a Cancer Fund-Raiser
The Princess Margaret Cancer Foundation is raising awareness for its upcoming fund-raiser with a public pop-up that features vintage hair salon booths in the colors of the rainbow.
April 24, 2019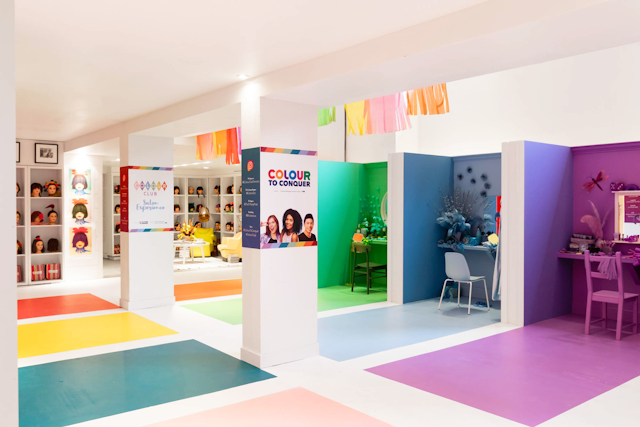 The space features vintage beauty salon booths in different colors that extend to the floor. Columns are wrapped with imagery about the fund-raising campaign.Photo: Lauren Kolyn

TORONTO— On the corner of Peter and Richmond streets in downtown Toronto, passersby will see a whimsical rainbow painted onto a black building. It's a warm welcome into the Princess Margaret Cancer Foundation's new immersive pop-up space, the Colour Club, which opened to the public on April 17. 
With interactive pop-ups constantly providing Instagram fodder, the Princess Margaret Cancer Foundation decided to create a pop-up for a cause. The Colour Club raises awareness for the foundation's upcoming Colour To Conquer fund-raising program, which launches in May. Similar to "Movember," where men grow mustaches in November to fund-raise for a health cause, the Colour To Conquer program is inviting Canadians to dye their hair during the month of May. The fund-raiser, which doesn't have a minimum, challenges people to be bold and register on the foundation's website or at the pop-up, color their hair for a certain amount of time, and challenge others to do the same. 
"Our fund-raising program is very visual by nature and an integration with an attractive and engaging experiential space, where many Instagrammable moments could be captured, seemed a great strategic fit to create awareness and engagement," said Nick Taylor, senior director of corporate and community partnerships for the Princess Margaret Cancer Foundation.
For the pop-up, located on 128 Peter Street, the foundation tapped artist, designer, HGTV host, and hair-coloring enthusiast Tiffany Pratt to design the space in the style of a vintage beauty parlour. A bulk of the space consists of Instagrammable beauty salon vignettes in colors of the rainbow. 
"The space is a whimsical collection of art installations taking the shape of individual hair salon booths, which ties into our fund-raising campaign being designed around adding color to your hair," said Taylor. "The vision was to open visitors up to the wild and varied use of color, to move them to react to a particular color, and be further inspired to participate in the fund-raising program by registering as a participant and coloring their hair."
Each salon booth has a vinyl hairstyle decal with props such as styling capes. Pratt also created a separate room inspired by the drying stations at old-school salons, where people can sit down and learn more about Colour To Conquer month. The upper level of the space has a station where attendees can get their hair temporarily colored, and also sign up for the fund-raising program. 
"The Princess Margaret Cancer Foundation had previously created a head-shaving fund-raiser in 2015 and 2016 that allowed people to virtually or actually shave their hair and fund-raise," said Taylor. "As you may expect, more people are likely to add color to their hair than shave their hair off—so we developed this new and exciting fund-raising program to appeal to a broader range of people." 
Taylor said hundreds of people actively registered and started raising money already, but the program does not officially launch until April 30. Although this was the foundation's first pop-up, Taylor is confident that the event will help raise the continued awareness the foundation wants. "We have a strong indication that the Colour Club is an element of the program that should continue in future years," he said. 
The Colour Club runs through April 27 and is open to people on a first-come, first-served basis with a suggested donation at the door. Visitors can also register in advance on Eventbrite. 
VENDORS
Additional Staffing, Staffing: Kalandra Roach Events
Audiovisual Production, Sound: Q Productions
Catering: The Edible Story
Celebrity Wrangling, P.R.: Milo PR
Design/Decor: Tiffany Pratt
Flowers: RZY Floral Design & Botanical Styling
Signage: Toronto Digital Imaging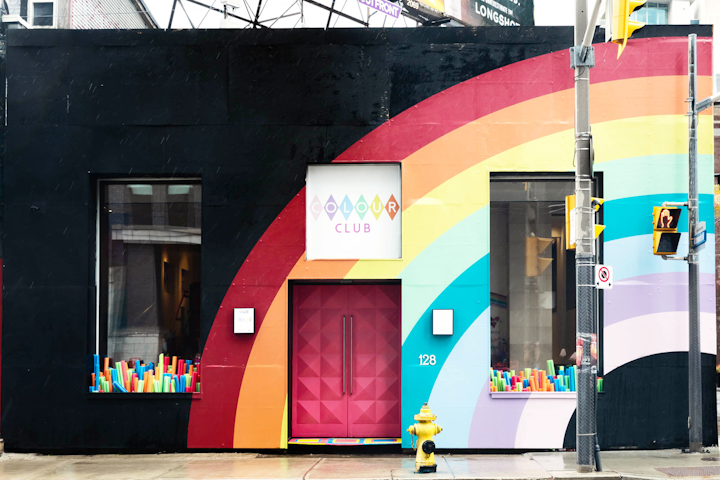 Photo: Lauren Kolyn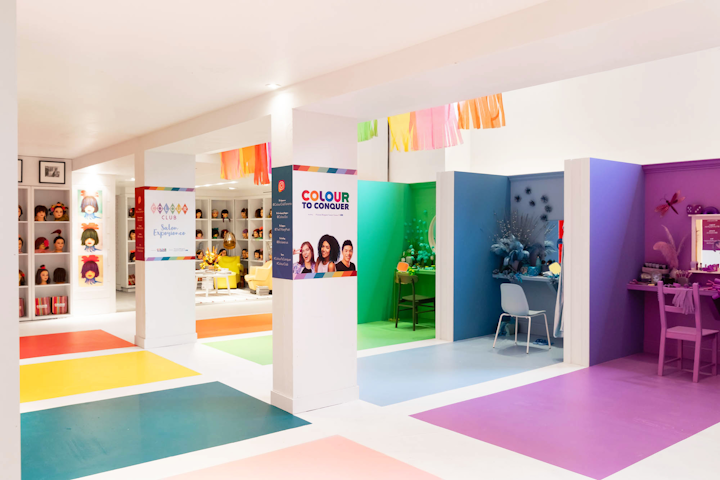 Photo: Lauren Kolyn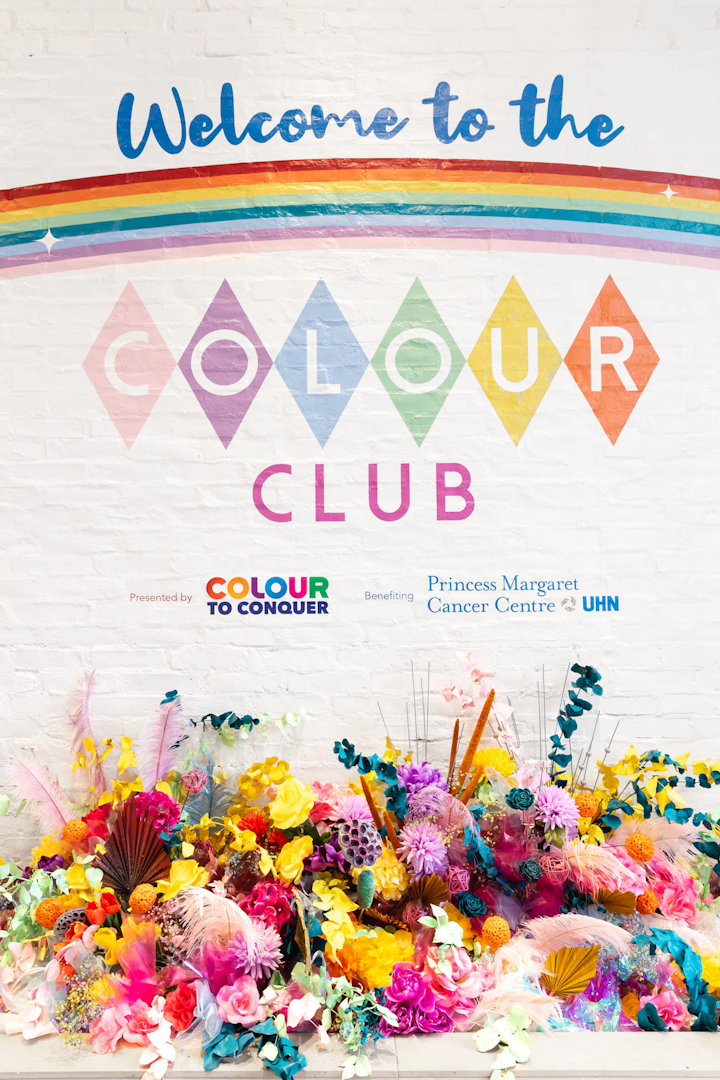 Photo: Lauren Kolyn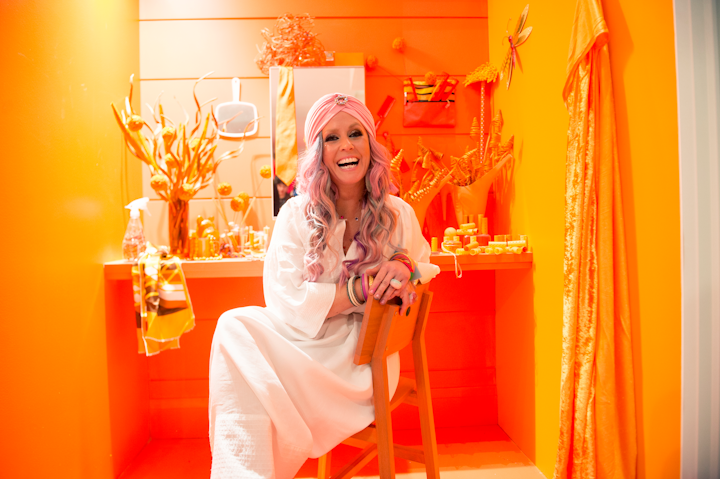 Photo: Jag Photography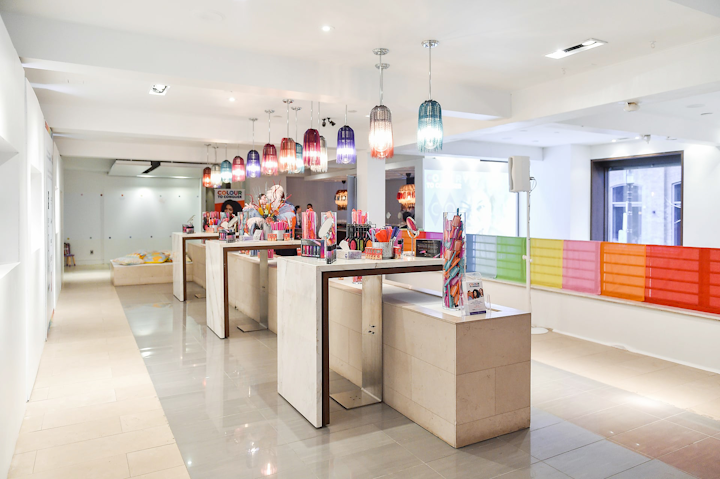 Photo: Courtesy of Colour Club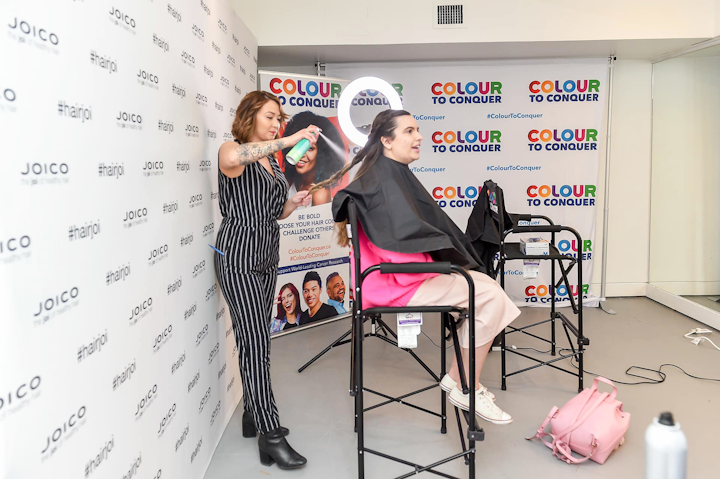 Photo: Courtesy of Colour Club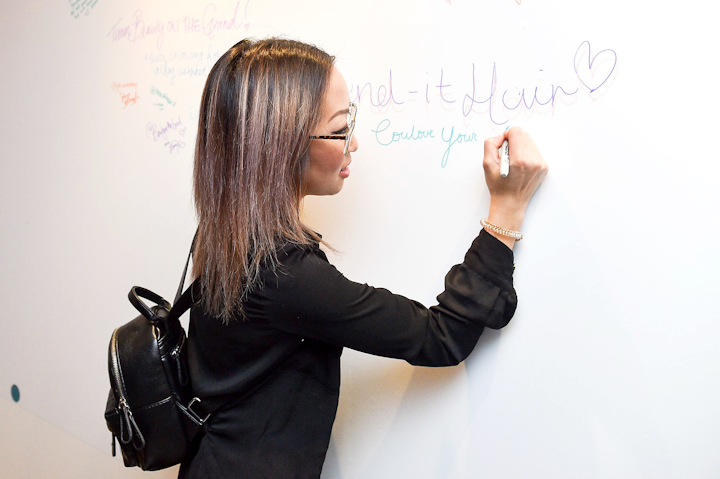 Photo: Courtesy of Colour Club