WorldPride 2019: 20 Highlights From New York's Month of Celebrations
WorldPride's first U.S. edition offered a slew of events throughout the city, including opening and closing ceremonies, the Pride Island music festival, the N.Y.C. Pride March, and more.
July 15, 2019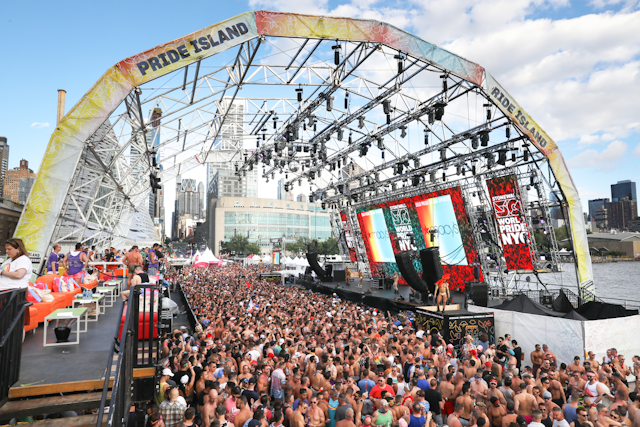 N.Y.C. Pride's third annual music festival took place at Hudson River Park's Pier 97 for two days. JJLA helmed production of the event and built a stage with arches that formed a tunnel over the pier. Jeff Consoletti, founder and principal of JJLA, said the custom stage structure was one of the largest ever built at the venue.Photo: Benjamin Lozovsky/BFA.com

NEW YORK—2019 was a significant year for Pride celebrations in cities throughout North America, and especially New York. The city became the first in the U.S. to host WorldPride, an international event that was previously held in cities such as Madrid and Toronto. According to Mayor Bill de Blasio, WorldPride drew five million people to the city, compared to N.Y.C. Pride's typical attendance of two million people. The celebration coincided with the 50th anniversary of the Stonewall riots, which inspired additional commemorative events.
While a bulk of New York's Pride events usually happen during the last week of June, given the importance of this year, N.Y.C. Pride organizers held 25 different events and saw 80 partner events happen throughout the month. Festivities culminated with the annual N.Y.C. Pride March on June 30, which was the largest in the history of the gay-rights movement—the 12-hour march had more than 750 contingents and 200,000 participants.
Marchers also walked a new route, which began at 26th Street and Fifth Avenue, traveled down to Christopher Street, and looped back up to end at 23rd Street and Seventh Avenue. N.Y.C. Pride's executive director Chris Frederick, who spoke to BizBash in June about what went into planning WorldPride, said the route change went smoothly, for the most part.
"I think there were definitely some logistical issues we will need to address next year," said Frederick. "It's hard to really understand how this route will affect a normal year given the unique nature of this year. ... We're still evaluating the best route for 2020 but it looks likely that we will want to continue with the same route."
While WorldPride was mostly a success according to Frederick—he noted the historic attendance numbers and ticket sales among the reasons—the event did experience a few hiccups. The third annual Pride Island, a two-day music festival at Pier 97 and the largest show N.Y.C. Pride has executed, was temporarily evacuated both days due to severe weather.
"Trying to evacuate 7,000 people off of a pier is always a logistical challenge but we overcame it and were able to reopen doors after the storms had passed," Frederick said. "Additionally, there are small logistical issues that all events face, but I think in the end what matters is the attendee experience and if they feel they received the best possible event."
Jeff Consoletti, founder and principal at event production company JJLA, led the build and production for Pride Island, which saw headliners such as Grace Jones and Madonna. Consoletti and his team worked on the event site for about a week prior to the festival. From a producer perspective, he said one of the highlights of WorldPride was that it was felt throughout New York's five boroughs.
"Oftentimes, the only event that gets coverage surrounding Pride events is the parade," said Consoletti. "While New York's parade was indeed epic in scale, production, and length, it was the extent of the many other events that really showcased how far the L.G.B.T. community has come, and the deep levels of support the community has from big brands and local supporters all throughout the city."
New events this year included WorldPride's opening ceremony at the Barclays Center in Brooklyn and the closing ceremony in Times Square; the two spaces usually don't host official Pride events. Frederick said the city didn't require organizers to use specific venues—they also didn't receive funding from the city—so they based their venue choices on what could accommodate massive crowds. 
"As you can imagine, there are limited venues that hold the crowds we were expecting, and New York inherently is logistically challenging when trying to create so many events that have such large attendance numbers," said Frederick. "In the end, we felt Barclays and Times Square worked perfectly for the opening and closing ceremonies."
The opening ceremony drew some 8,000 people to Barclays Center for a slate of performers that included Cyndi Lauper, Chaka Khan, and RuPaul's Drag Race alumni. The event also raised money for L.G.B.T.Q. organizations. And the closing ceremony took over the center of Times Square, with a concert that featured headliners Melissa Etheridge and Deborah Cox.
See below for some of the most exciting highlights from WorldPride's official events, as well as adjacent galas, parties, and activations. 
N.Y.C. Pride March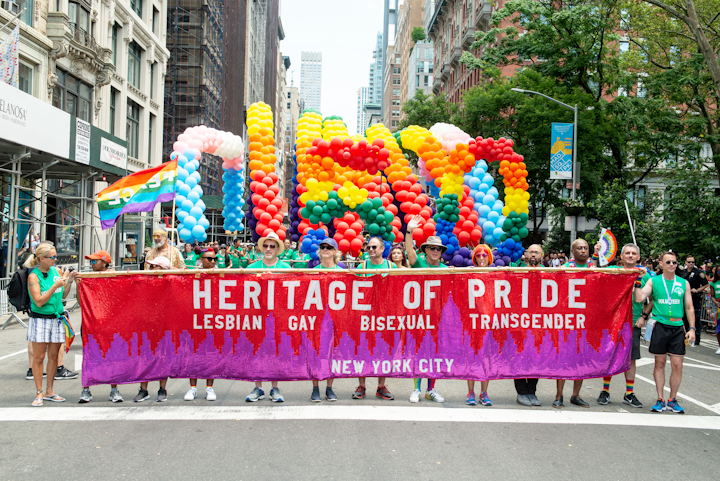 Photo: Madison Voelkel/BFA.com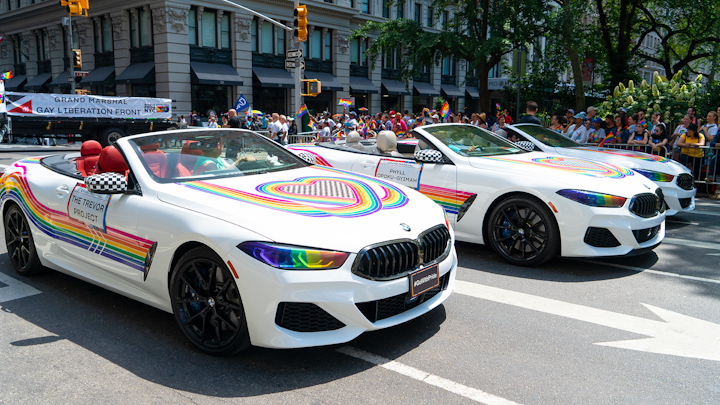 Photo: Courtesy of BMW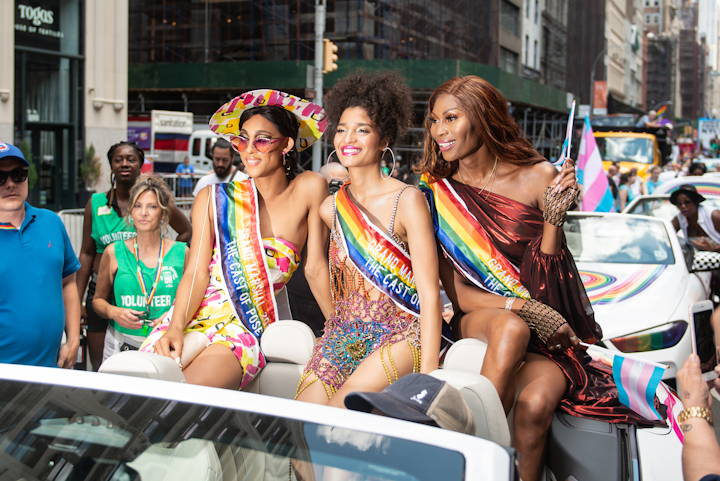 Photo: Madison Voelkel/BFA.com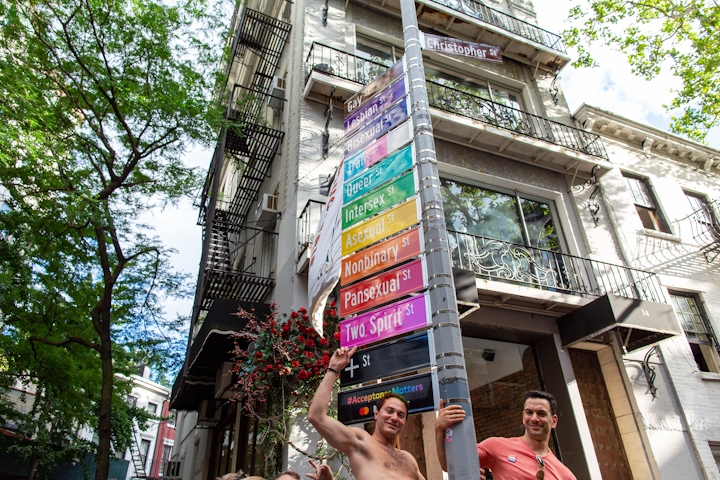 Julian Mackler/BFA.com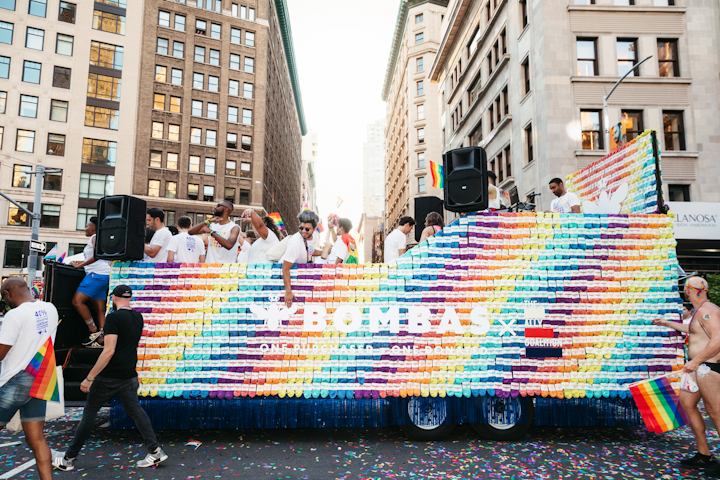 Photo: Courtesy of Bombas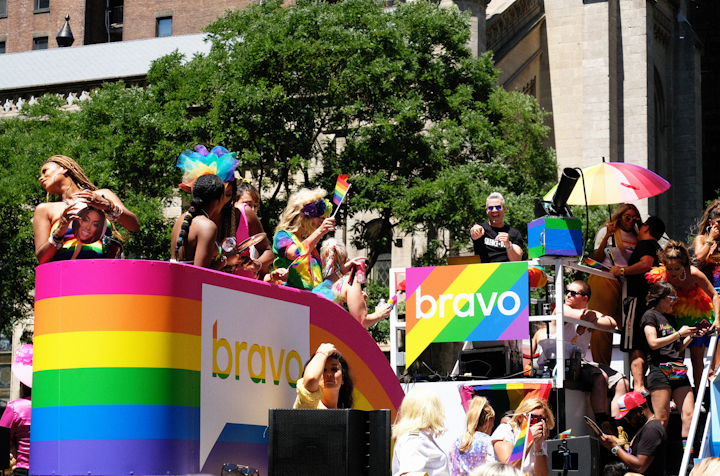 Photo: Courtesy of Bravo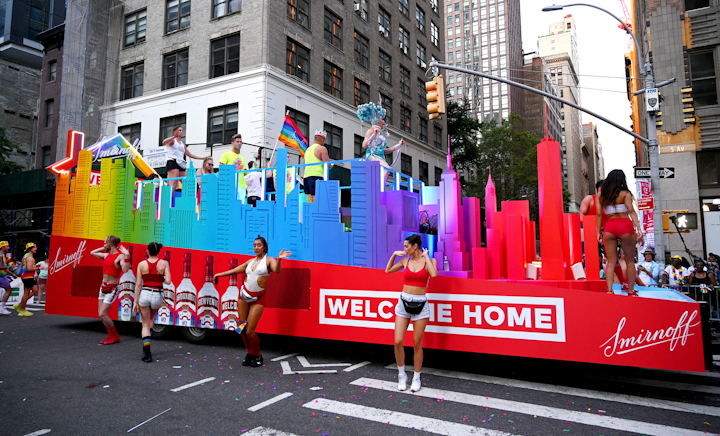 Photo: Dave Kotinsky/Getty Images for Smirnoff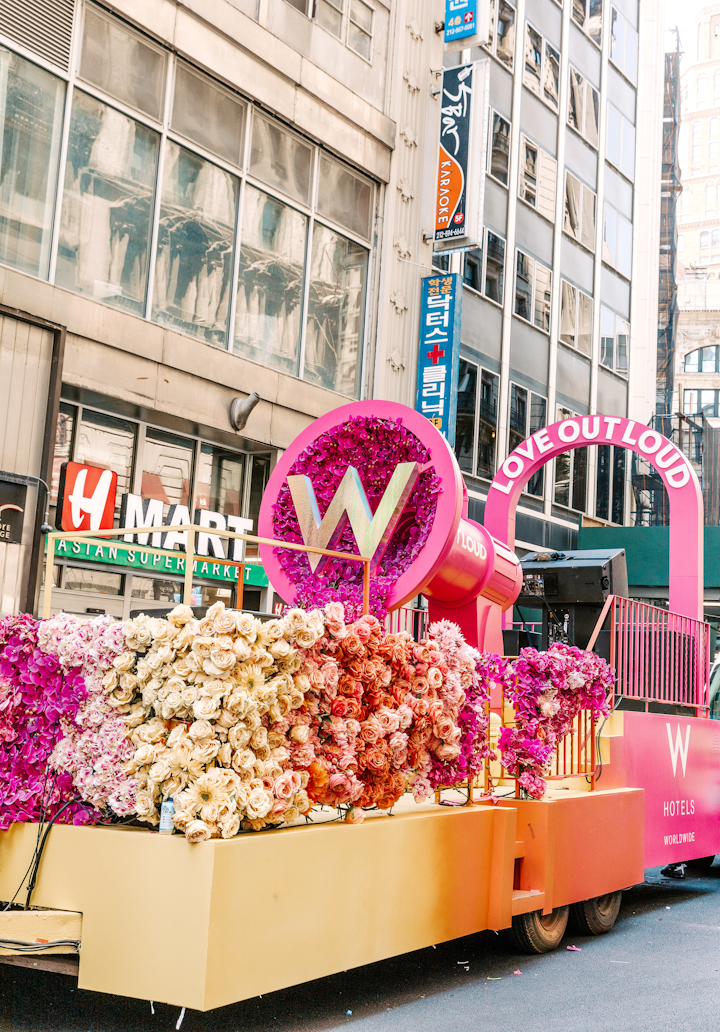 Photo: Courtesy of W Hotels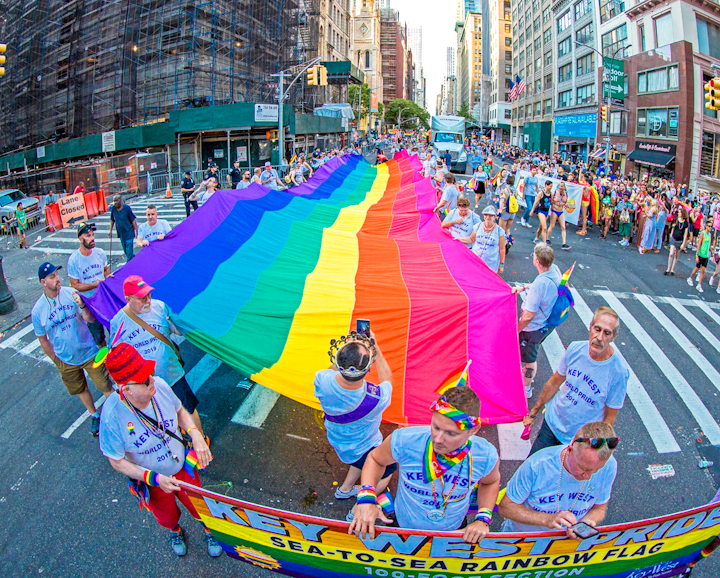 Photo: Jonathan Atkin/Florida Keys News Bureau/HO
WorldPride Opening Ceremony
Mike Vitelli/BFA.com
Mike Vitelli/BFA.com
Pride Island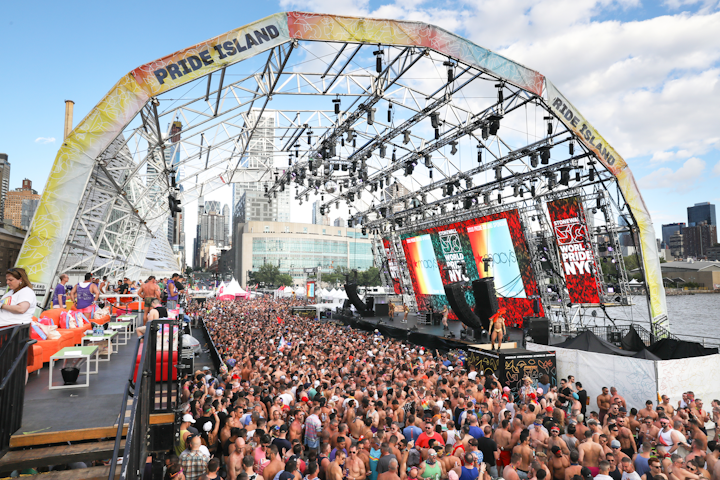 Photo: Benjamin Lozovsky/BFA.com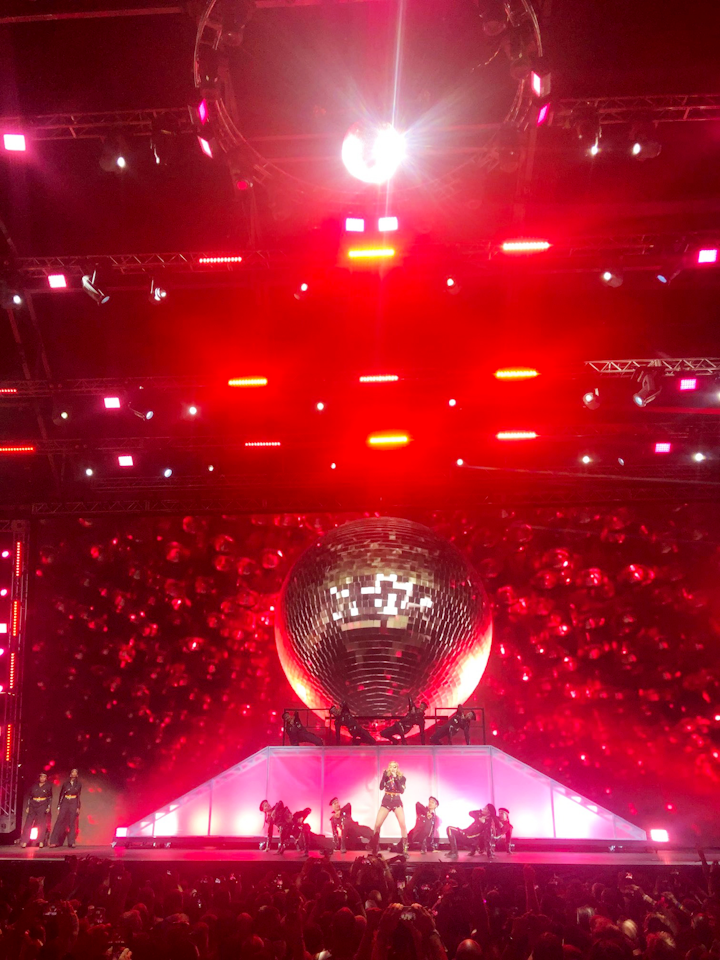 Photo: Courtesy of JJLA
WorldPride Closing Ceremony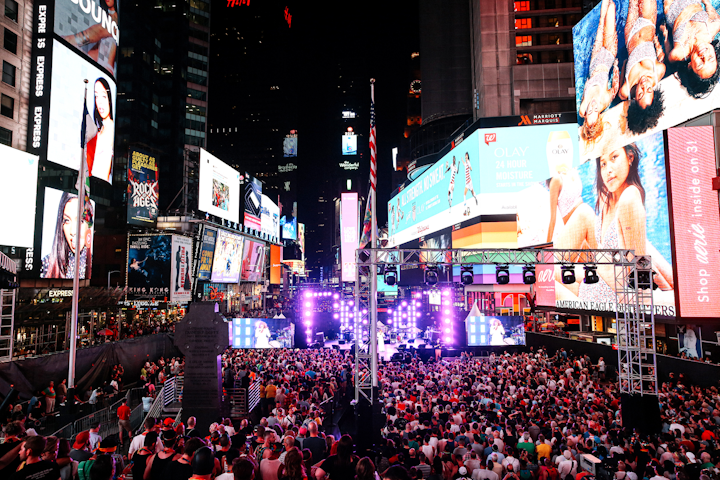 Photo: Mike Vitelli/BFA.com
AIDS Memorial Quilt at Brookfield Place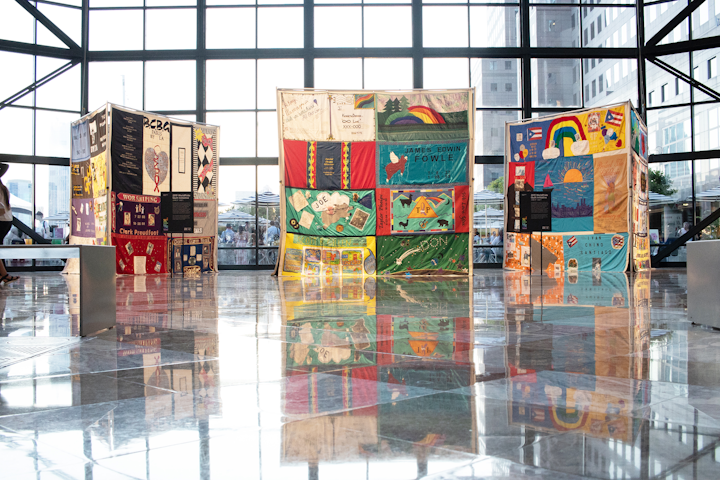 Photo: Shane Drummond
Stonewall 50 at New-York Historical Society Exhibition Opening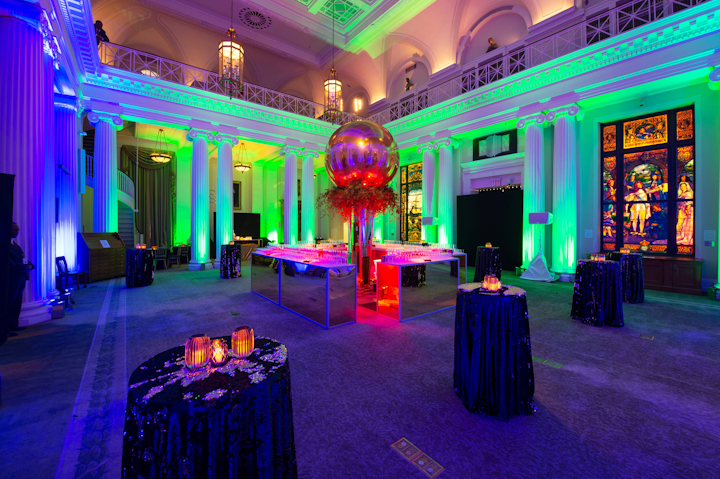 Photo: Fred Marcus Studio
TrevorLive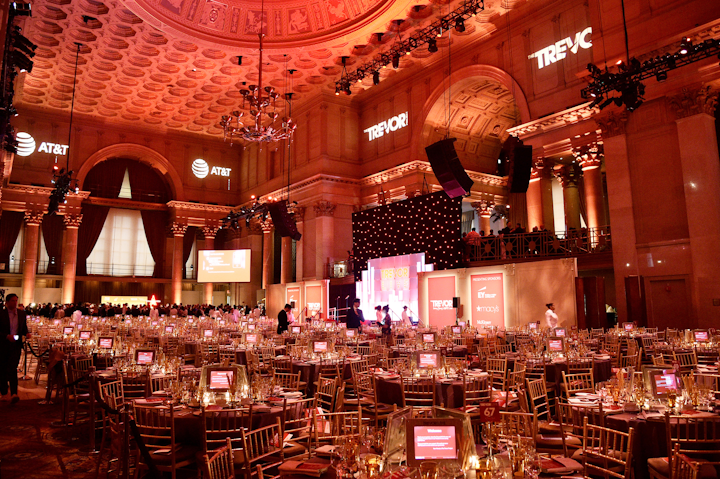 Photo: Bryan Bedder/Getty Images for The Trevor Project
The Tea Dance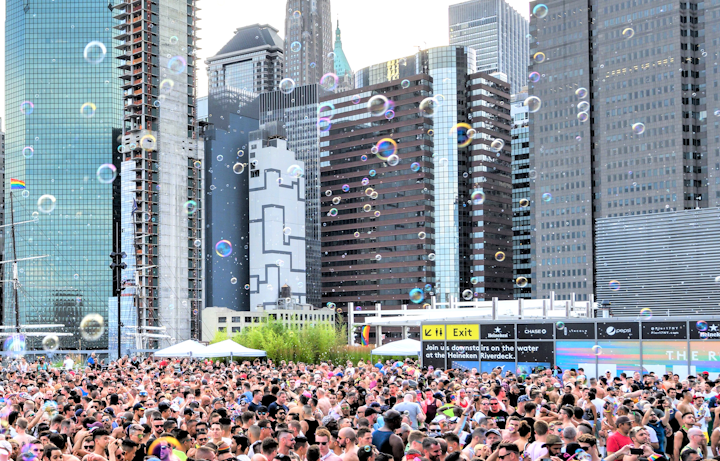 Photo: Courtesy of Bubbleworks
'Live 4 Love' Pride Installation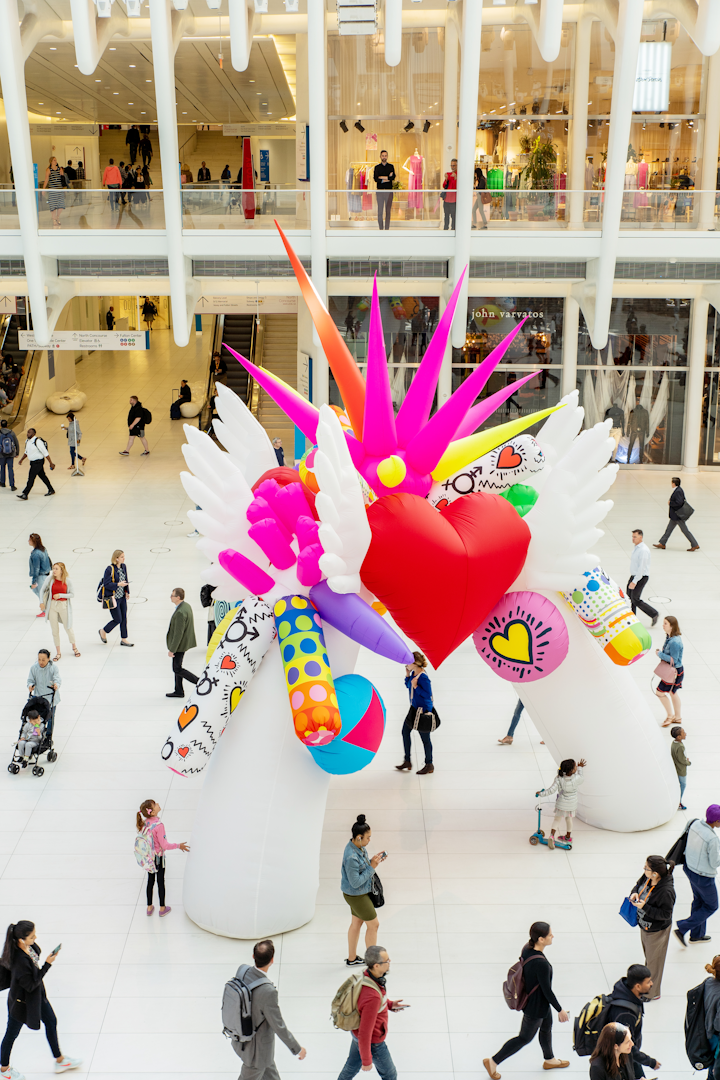 Photo: Courtesy of Westfield World Trade Center