How This D.C. Event Pivoted to Become a Panel Discussion on COVID-19
Ridgewells Catering's "Erin Go Glam" event in Washington, D.C., took a turn amid the coronavirus outbreak, shifting from a playful affair to a panel discussion regarding COVID-19's effect on the event industry and beyond.
March 18, 2020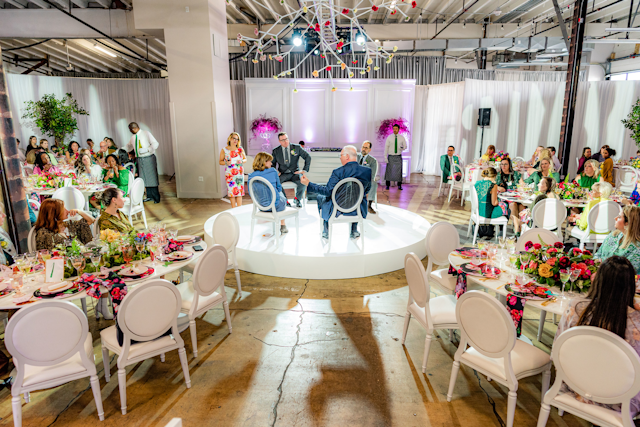 A panel of event pros, including BizBash founder and chairman David Adler, discussed the coronavirus outbreak's wide-ranging effects on the industry.Photo: Simo Ahmadi, Photography by SimoWhat was envisioned as a light-hearted celebration of St. Patrick's Day for D.C. event planners unexpectedly and swiftly transitioned into a roundtable discussion of the coronavirus pandemic's impact on the event industry. 
Ridgewells Catering invited 175 hospitality clients—including corporate, wedding, and social planners—to its March 13 luncheon in D.C.'s Dock 5 space, where the team originally planned on a playful Irish countryside-inspired theme for the event dubbed Erin Go Glam. Load-in began on Wednesday of the week, installing green topiary, floral arrangements, and details like a folklore-inspired house that guests walked through to enter a stark-white dining room. 
At that same time, though, news about the COVID-19 pandemic began ramping up, and the company considered calling the event off entirely. 
"Thursday morning, we woke up and the schools were being canceled," said Ashley Boucher, brand and media director for Ridgwells. "That was when we really had to flip the switch and say, 'OK, if we're going to move forward with this, we're going to change the message and make this about something else. It can't just be about fun and champagne anymore.'"
Instead, the event shifted into a town hall, featuring input from four event industry pros: BizBash founder and chairman David Adler, Design Foundry C.E.O./creative director Annie Senatore, the Dufour Collaborative president Philip Dufour, and Susan Gage Caterers president Chap Gage; it was moderated by Ridgewells C.E.O./president Susan Lacz. The 125 guests present listened to a discussion on the way forward and what might be the "new normal" during coronavirus fears.
Adler and Senatore noted that this was one of those moments when they realized how important events were—along with the reach of the industry, impacting everyone from guests to small-business entrepreneurs to employees working coat-check, living paycheck to paycheck. The panel discussed everything from how to handle postponing or canceling events, why this can be an important time to build relationships with clients, and what to post on social media. Planners in the audience also had the chance to vent or ask questions of the panel, who shared their experiences weathering previous crises.
The panel stressed the need to not panic during uncertain times and to promote solidarity and leadership within the event industry. "Leadership is the secret sauce," Adler said during the panel, citing how event planners helped New York City rebound after 9/11. He also stated that the industry might be able to take a page from disaster-relief-focused chef José Andrés and provide services if needed—setting up tenting in front of hospitals, for example. "We have the infrastructure to do all of this. We may be called to duty," he said.
Guest feedback on the event was positive, according to Boucher.  
"A lot of people for various reasons were happy that we went through with it, whether it's just because they are facing really tough times right now and honestly just needed something positive and colorful and to be in a safe space with other vendors and friends where they could talk about this," Boucher said. "Just hearing the stories from [the panel], we're all kind of in this same boat; we're all dealing with cancellations and postponements."
D.C.'s event industry is continuing to band together to deal with the impact of coronavirus. A coalition including Bond Events, Bravo! Events, Events By André Wells, Linder Global Events, RJ Whyte Event Production, Showcall, Evoke Design & Creative, and the Dufour Collaborative is scheduling recurring phone calls to collaborate and share best practices on topics like messaging to clients and banding together to work with vendors and venues on rescheduling events. 
Businesses that sometimes compete with each other don't usually work together this closely, but the Coalition of DC Event Professionals decided to turn to each other for support in navigating this public health emergency. "We'll come out of this in a different place; I think everybody will. As a community and as an industry, we're going to be stronger for this because we are going to have to lean on each other," Dufour told BizBash.
He's hopeful that not only will the business owners in this city grow even closer, but that in the future when COVID-19 fears subside, the event industry will be more relevant than ever. 
"I actually do think that once this is all done, there is going to be this need for people to get together and to celebrate," he said. "Our industry in that respect will be strong because we are the conveners of people. When you convene people, you create experiences, and experiences create memories, and we don't take that lightly. There's going to be a real need for that, come whenever that is."
Keep scrolling for a closer look at the informative yet design-driven event.
VENDORS
A/V: AVLD Events
Calligraphy: Meant to Be Calligraphy
Catering and Planning: Ridgewells Catering
Cocktails: Cocktail Curations 
Decor: Design Foundry
Florals: Helen Olivia Floral Design 
Music: Bialek's Music 
Paper: Saima Says Design 
Photography: Simo Ahmadi, Photography by Simo
Portrait Salon: Love Life Images
Rentals: Nuage Designs, Perfect Settings, Something Vintage, Table Manners
Valet: MJ Valet
Venue: Dock 5 at Union Market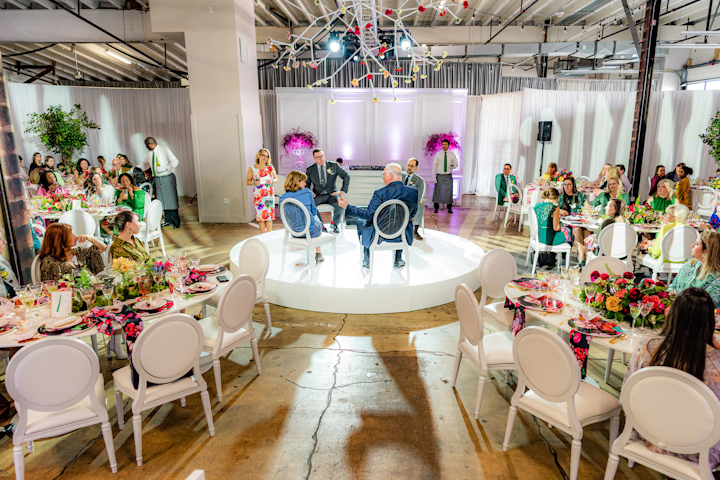 Photo: Simo Ahmadi, Photography by Simo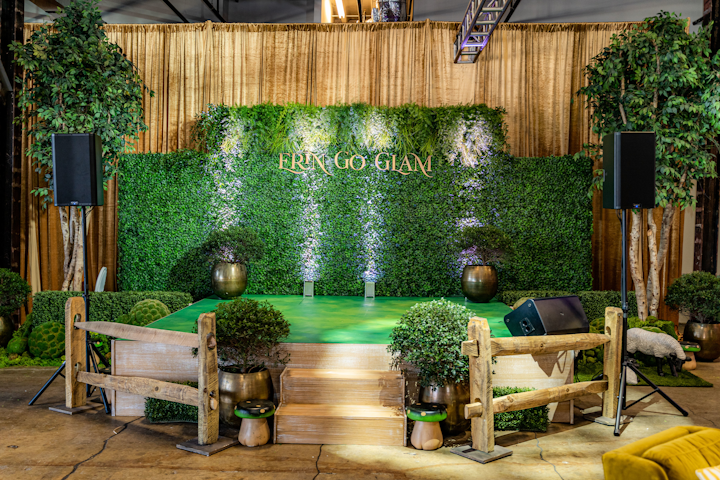 Photo: Simo Ahmadi, Photography by Simo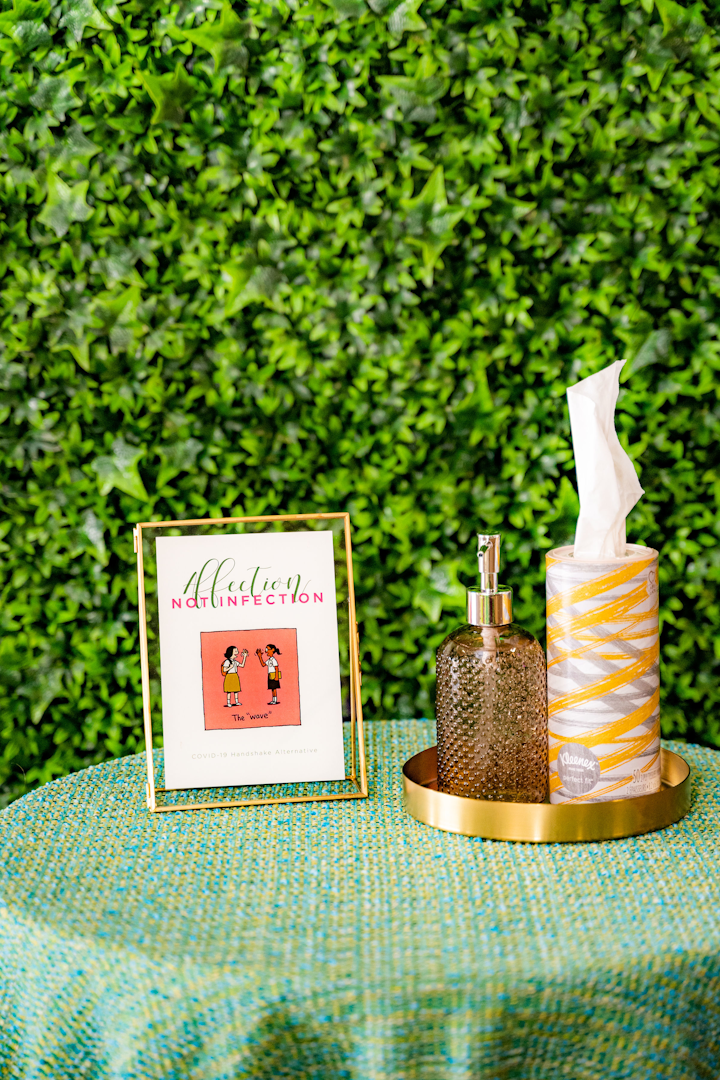 Photo: Simo Ahmadi, Photography by Simo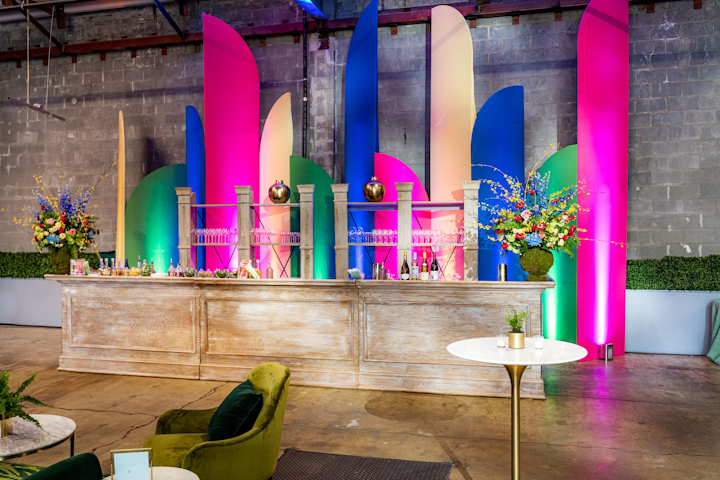 Photo: Simo Ahmadi, Photography by Simo
Photo: Simo Ahmadi, Photography by Simo
Photo: Simo Ahmadi, Photography by Simo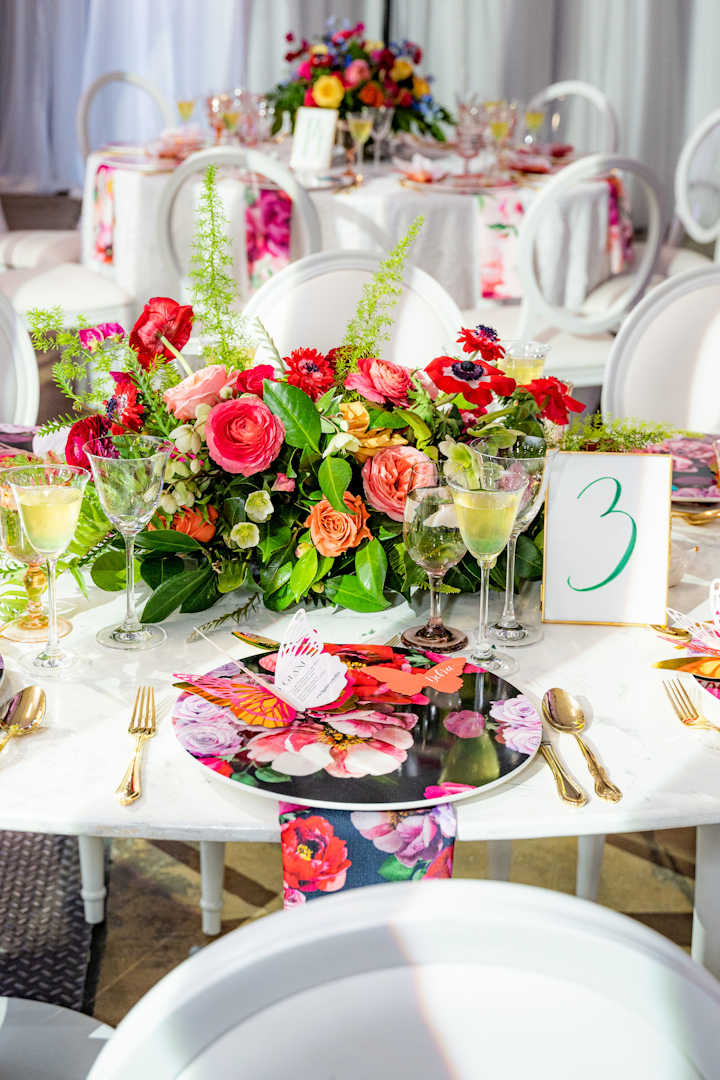 Photo: Simo Ahmadi, Photography by Simo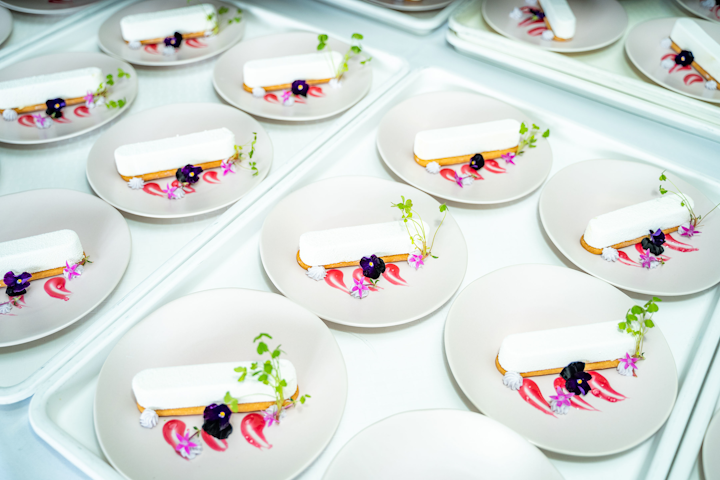 Photo: Simo Ahmadi, Photography by Simo