See Inside an Over-the-Top, Salvador Dalí-Inspired Birthday Party
For a client's 60th birthday, Marc Friedland created a surreal, multi-sensory event inspired by the iconic Spanish artist.
February 18, 2020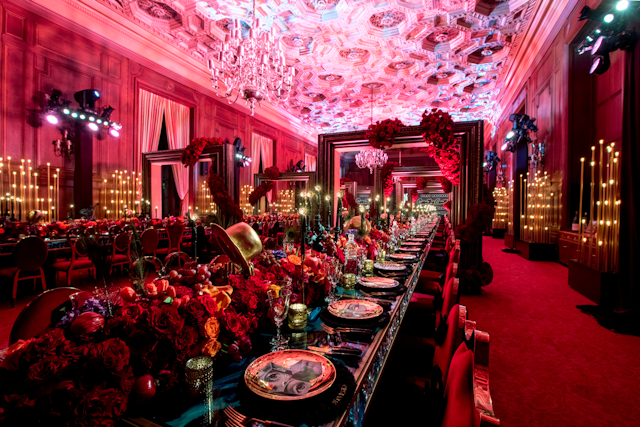 The dining room—which Friedland called the "hero" of the event—had two long dining tables, each with 80 seats. "Like a painter would create his canvas, I started thinking about the different elements [I wanted to] incorporate," he said. "I approach events very much like a painting. It becomes a layered-type of growing experience."Photo: Yvette Roman PhotographyLOS ANGELES—For a recent 60th-birthday surprise party, Marc Friedland, owner of Marc Friedland Couture Communications, encouraged his client to think outside the box. "I just don't believe in doing events or parties that don't have a sense of purpose, that don't have a sense of personalized distinction," said Friedland in a recent podcast interview with BizBash chairman and founder David Adler, where he discussed the event. "[Events] are almost living, breathing works of performance art."
After learning that the client owned a Salvador Dalí painting, the idea for a surrealist, Dalí-inspired party took hold. The over-the-top event, which took place last fall at the California Club in downtown Los Angeles, had three acts—a cocktail party, a 160-seat dinner, and an after-party—all with the goal of immersing guests in a surreal, multi-sensory environment that engaged their senses and "invited joy," said Friedland, who worked with executive producer Matthew David Hopkins of 360 Design Events. 
"Every element was an opportunity to look, to wonder, to say wow," he told Adler. "It wasn't so much about being extravagant—it was about the visual sensations every step of the way, between the music, the visuals, the camaraderie of the guests." 
Hear more behind-the-scenes details in BizBash's GatherGeeks podcast interview, and scroll down for a look inside the over-the-top birthday bash.
VENDORS
Audiovisual Production: No Static Pro Audio Inc.
Cake: Joanie & Leigh's Cakes
Concept, Creative Direction, Design: Marc Friedland Couture Communications
Culinary and Service Consultant: Kai's Events
Decor, Design, Rentals: Revelry Event Designers
Entertainment: Elan Artists
Event Coordination: Exquisite Events
Executive Production: 360 Design Events
Floral Design: Celio's Design
Lighting: Images by Lighting
On-Site Logistics and Production: Sir Rockman Productions
Photo Booth: Scenario Photography
Photography: Yvette Roman Photography
Venue: The California Club
Videography: Dave Schwep
Wine: Wine Warehouse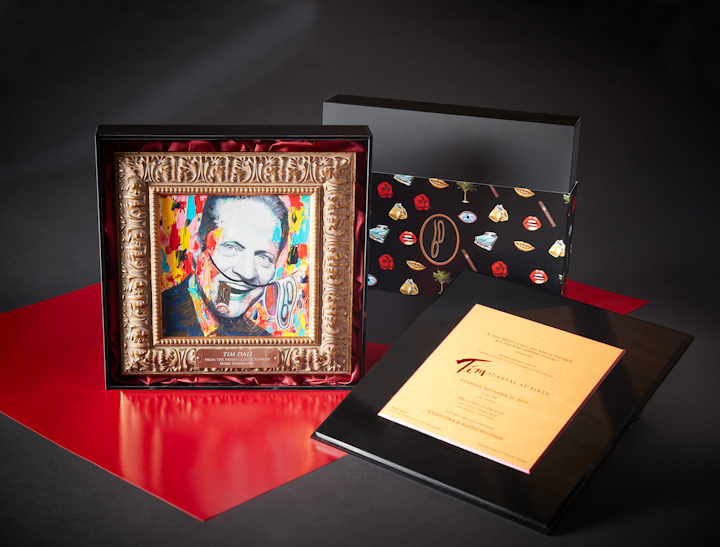 Photo: Courtesy of Marc Friedland Couture Communications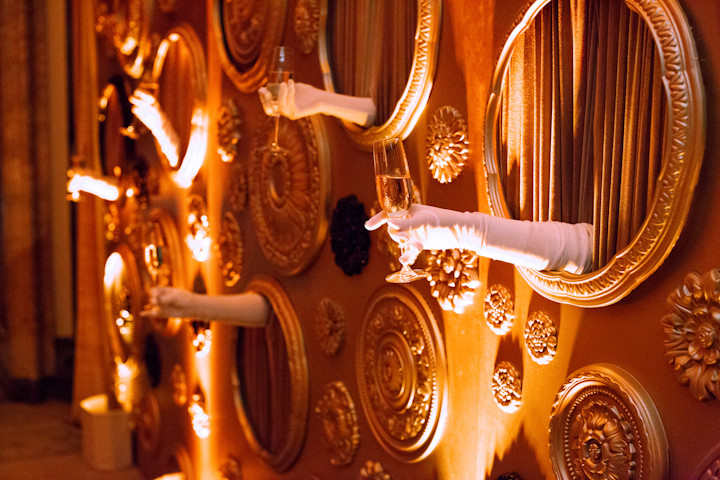 Photo: Yvette Roman Photography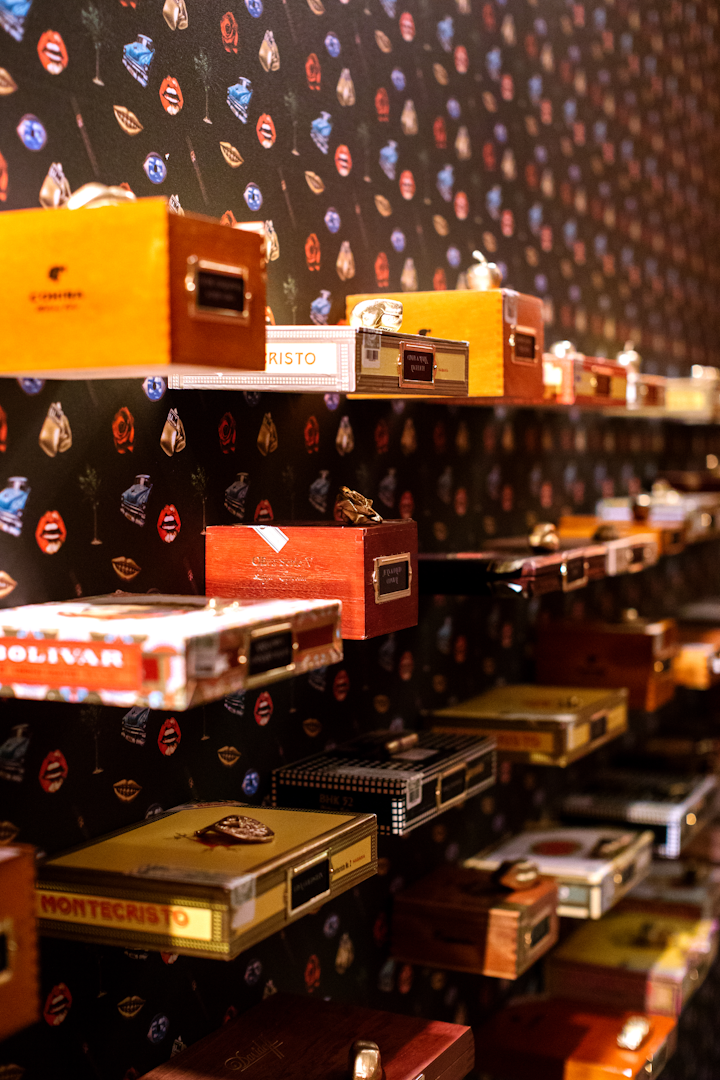 Photo: Yvette Roman Photography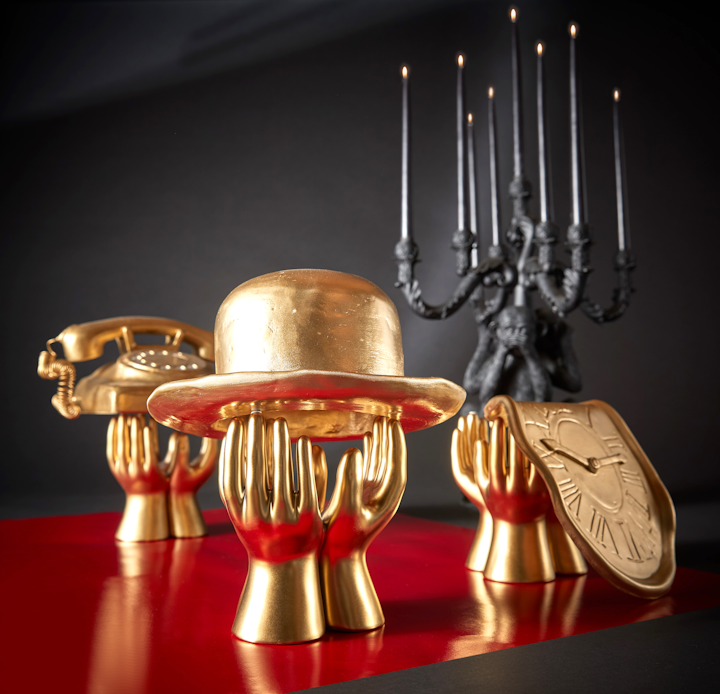 Photo: Courtesy of Marc Friedland Couture Communications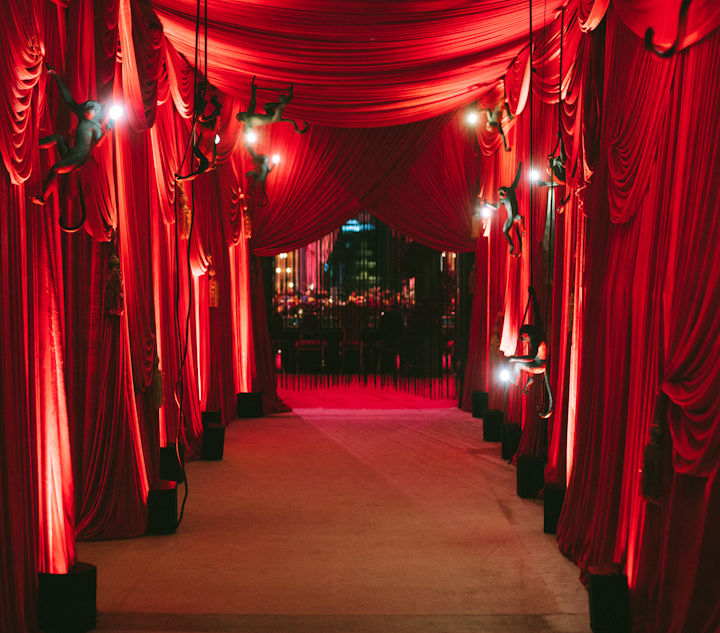 Photo: Yvette Roman Photography
Photo: Yvette Roman Photography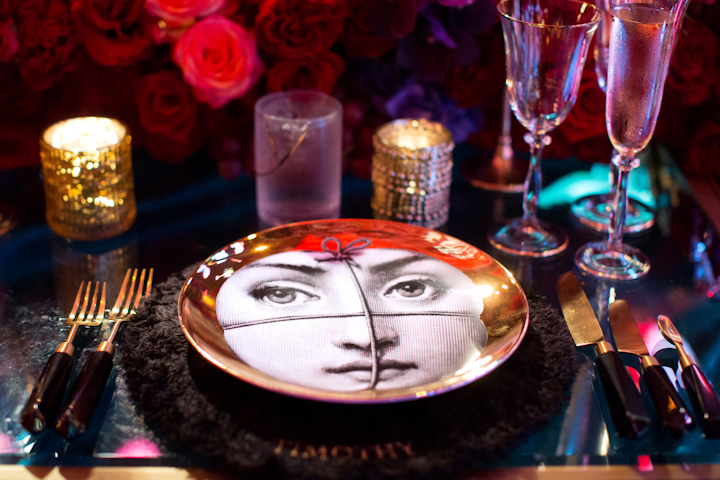 Photo: Yvette Roman Photography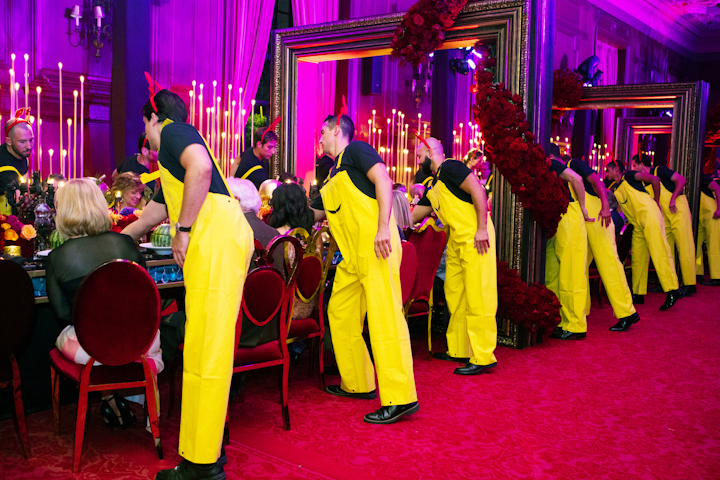 Photo: Yvette Roman Photography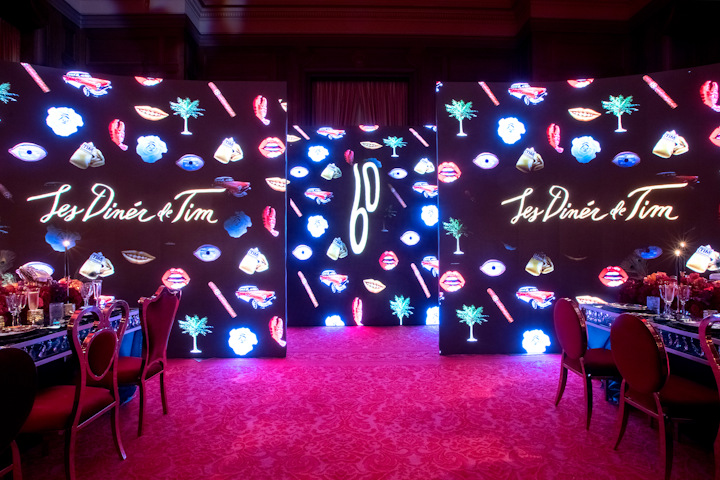 Photo: Yvette Roman Photography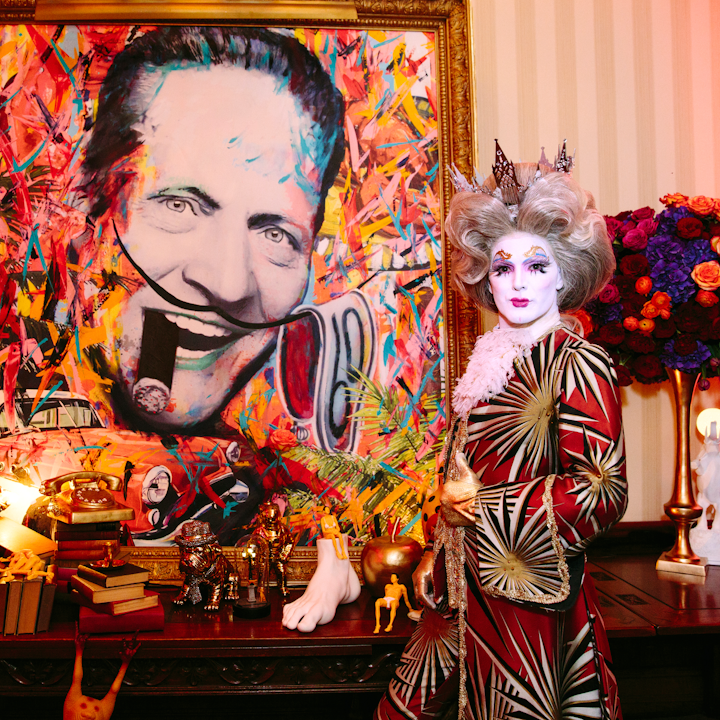 Photo: Yvette Roman Photography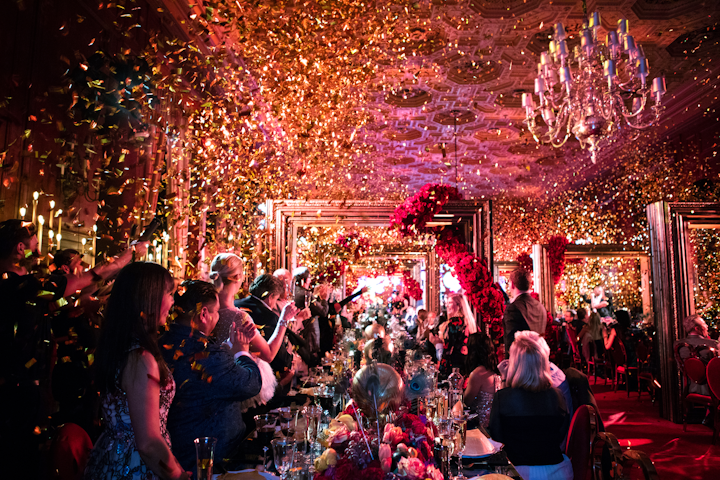 Photo: Yvette Roman Photography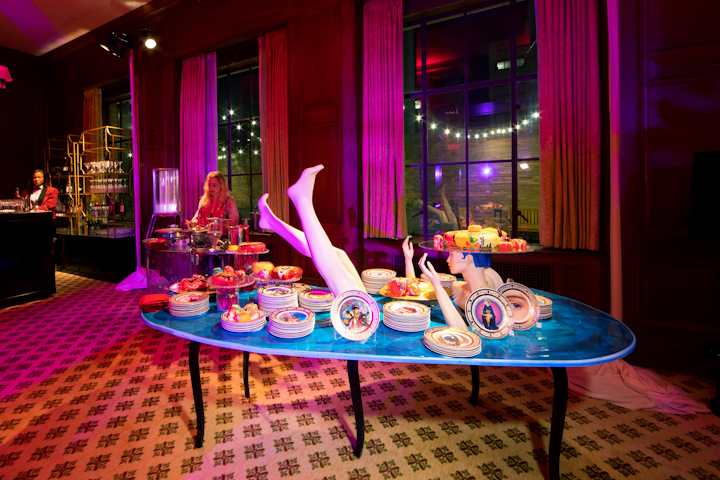 Photo: Yvette Roman Photography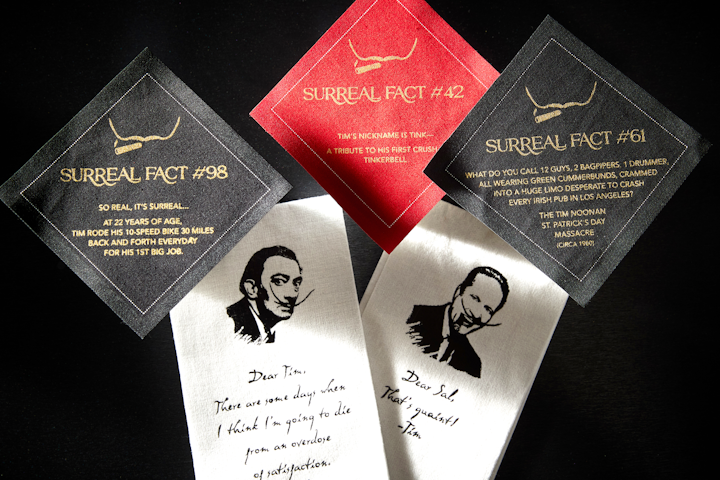 Photo: Courtesy of Marc Friedland Couture Communications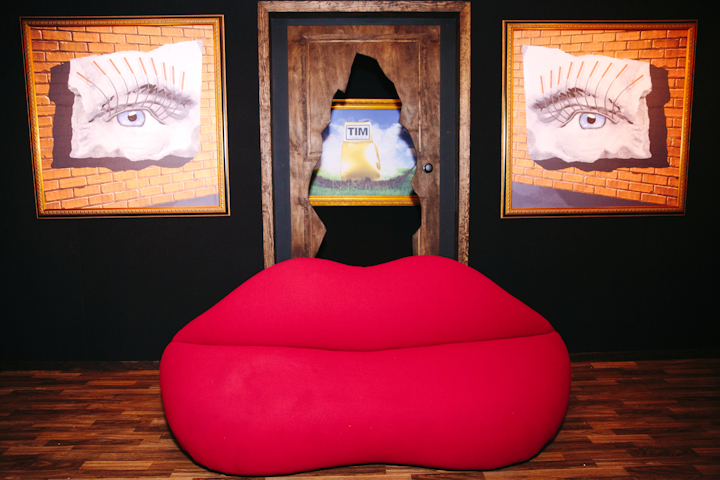 Photo: Yvette Roman Photography