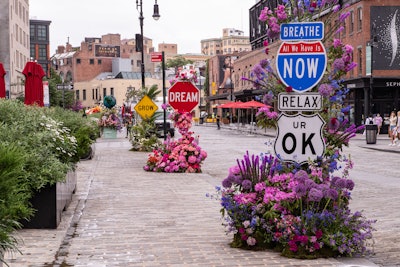 NEW YORK—New York City is back and blooming.
The first annual festival of flowers, known as L.E.A.F, took place June 12 and 13 in the city's Meatpacking District, with most of the action centered within Gansevoort Plaza, a public, pedestrian-only square.
The weekend-long event, which was open to the public, featured large-scale floral installations created by over 100 florists including East Olivia, Flower Bodega, Popup Florist, Unlikely Florist, Lewis Miller Design, McQueens Flowers, Designs By Ahn and others, plus a European-style flower market, presented by real estate development company TF Cornerstone, where 25 florists sold a variety of fresh-cut, dried and arranged flowers, as well as in-store and brand installations from Hermès, Diane Von Furstenberg, Stella Artois, Warby Parker, Aerie, Starbucks and more.
Attendees could also participate in flower-arranging classes hosted by FlowerSchool New York, and area restaurants and hotels such as Gansevoort Meatpacking, Pastis and Fig & Olive created floral-inspired menus to accompany the festival.
Founded in 2019 by Moira Breslin, L.E.A.F is an independent organization that supports the horticulture industry through ticketed events. Inspired by other cities' floral festivals such as London's RHS Chelsea Flower Show, L.E.A.F—which was intended to debut last year but was canceled due to the pandemic—aimed to turn New York into a similar showcase for local floral designers.
"The heart of L.E.A.F has always been about bringing our community together to spotlight the plethora of floral design talent that we have here in New York. The festival was inspired by London's Chelsea Flower Show and other global celebrations of flowers, but in bringing to our own city, we knew that L.E.A.F needed to feel native to New York—with all the grit, energy and vitality that the city has to offer," Breslin said. "We wanted to provide a platform for the floral industry—both established and new-gen—to showcase their work, offer new retail opportunities and help facilitate new connections."
The roster of floral designers featured during the event included many recognizable names from the New York event scene such as East Olivia, Popup Florist, Lewis Miller Design and others.
JD O'Lone, partner of L.E.A.F, explained that there was "no criteria or parameters to be involved—just floral talent," adding that organizers reached out to their citywide network to recruit participants.
Unlike the annual Macy's Flower Show, which takes place in May at the flagship department store, L.E.A.F needed to be presented outdoors, with room to grow, so to speak.
The Meatpacking District's Business Improvement District partnered with festival organizers as a way to welcome back visitors and support retailers and businesses in the neighborhood. The event also coincided with the launch of the district's open streets, car-free zones.
"As one of the city's most walkable neighborhoods with a robust open streets program, the [Meatpacking] District was well positioned and thrilled to open up its streets to L.E.A.F's beautiful festival of flowers," explained Jeffrey LeFrancois, executive director of Meatpacking District BID. "We even closed off Ninth Avenue for the festival to allow for additional pedestrian-friendly space."
Breslin added that "when initially looking into locations for the festival, we wanted a neighborhood that felt native to New York and of all the neighborhoods in Manhattan, the Meatpacking District is one of the most iconic representations of the city. From the cobblestone streets to the museums, warehouses, the hospitality, the residential community, the Meatpacking District truly embodies our concrete jungle."
Over the course of the weekend, the neighborhood experienced a 250% increase in pedestrian activity compared to the weekend before, LeFrancois said. Chelsea Triangle (on 9th Avenue and 14th Street) recorded 115,000 pedestrian impressions during the festival versus 26,000 impressions the previous weekend.
Festival organizers are planning to make L.E.A.F an annual event that marks the start of summer. "Maintaining our central home base in the Meatpacking District, we plan for programming to evolve and the format to include a series of ticketed programs, floral arranging workshops, pop-up gardens and installations, epicurean experiences and much more," O'Lone said.
See more from the L.E.A.F Festival of Flowers below.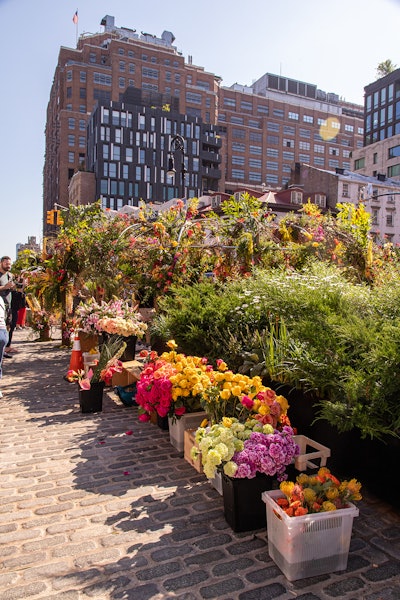 Photo: Leatal Cohen, Pic and Petal/@picandpetal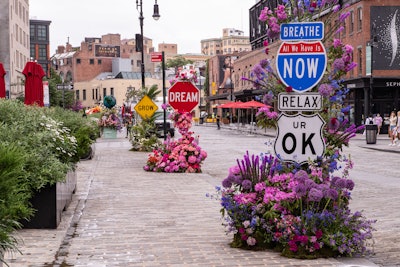 Photo: Leatal Cohen, Pic and Petal/@picandpetal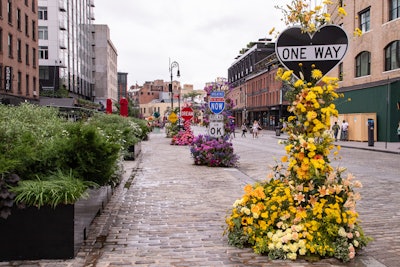 Photo: Leatal Cohen, Pic and Petal/@picandpetal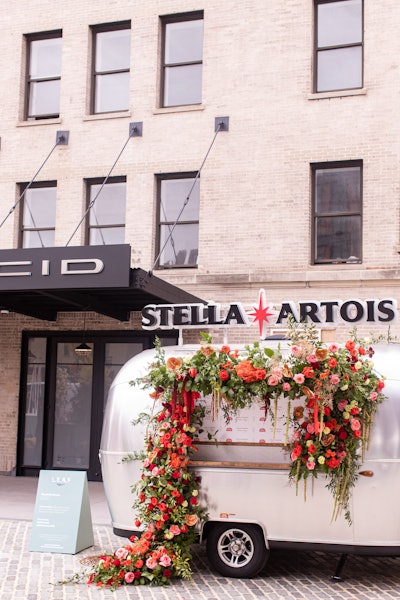 Photo: Leatal Cohen, Pic and Petal/@picandpetal
Photo: Leatal Cohen, Pic and Petal/@picandpetal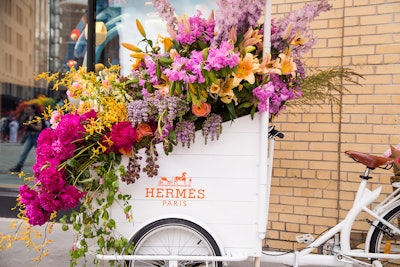 Photo: Leatal Cohen, Pic and Petal/@picandpetal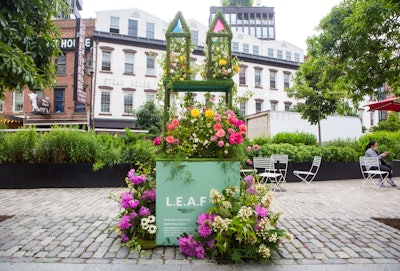 Photo: Leatal Cohen, Pic and Petal/@picandpetal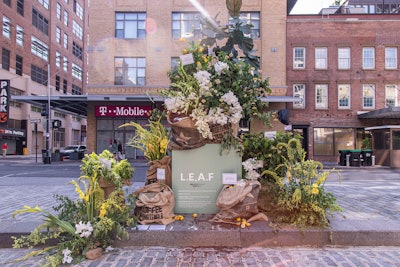 Photo: Leatal Cohen, Pic and Petal/@picandpetal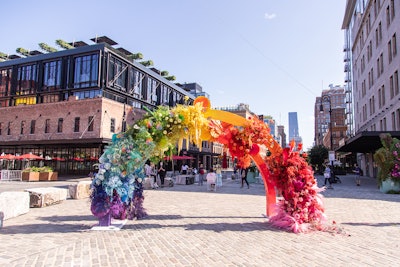 Photo: Leatal Cohen, Pic and Petal/@picandpetal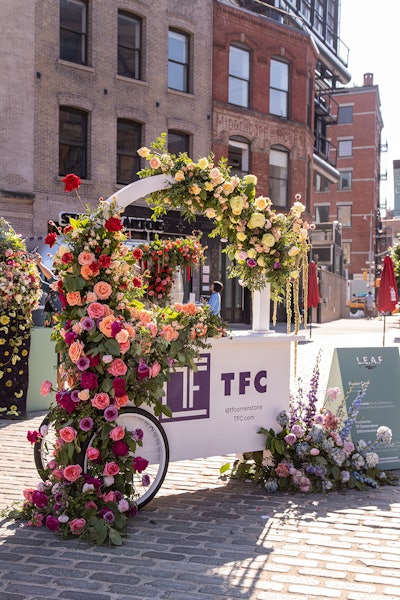 Photo: Leatal Cohen, Pic and Petal/@picandpetal