LOS ANGELES—Most live events were on pause throughout the pandemic, replaced with innovative Zoom experiences and other virtual events. Or at least they were heavily modified, such as for drive-thru activations. So after 15 months—especially in heavily hit and restrictively locked-down cities like Los Angeles—it was possible for even the most frequent eventgoers to forget what a full-scale, in-person production really felt like.
But yoga apparel brand Alo came with a major reminder of the wow-worthy event experience of the before times—and a signal among many that live events are back in a big way.
Held June 22-25, mostly outdoors at a sprawling private residence above West Hollywood's Sunset Plaza, the four-day wellness event was a large-scale, full-capacity and largely maskless affair. Alo invited celebrities, influencers and stylists to celebrate and experience its merchandise and aspirational wellness lifestyle through carefully curated—and fully Instagram-ready—branded activations.
Indeed, Alo intended the design and production to provide irresistible social media moments at every turn, with details geared to the POV of the content creator. For example, influencers could hardly miss showcasing the brand's message with towering white block letters spelling its name throughout the pool area and elsewhere around the property. (Alo has used these brand-building fabrications for previous events too.)
A branded vehicle, as well as a step-and-repeat strung with punching bags and gloves, decked the entrance area. Poolside, guests found a wellness station with intuitive healers, tarot card readers and ear seeding. In a dedicated spa building on the property, guests came for scheduled treatments using the brand's new range of skincare products. There was also a daily workout series, live music, and drinks and light bites all day long.
In addition to a gifting suite on-site, invited guests could visit the Alo store location at the Grove to select some favorite pieces during dedicated days ahead of the event. The comprehensive gifting program meant everyone at the event came dressed head to toe in the brand's gear—a slam-dunk for a retreat-like program where content creation was the name of the game (and which proliferated widely on social media).
"The four-day wellness event brought together top-tier celebrities, influencers, stylists, yogis and industry executives in celebration of all things Alo 360 Wellness," a representative for the brand told BizBash. "Each day, Alo brought mindful living to life."
Mindful living, yes—and an Instagram goldmine, too. Keep scrolling to take a look for yourself.
VENDORS:
Clean Makeup: Kosas
Drinks, Sanitization Station: AMASS
Drip IV: HYDRATION ROOM
Entertainment/DJ: AMRIT
Facials: The Skin Witch
Food: Erewhon Market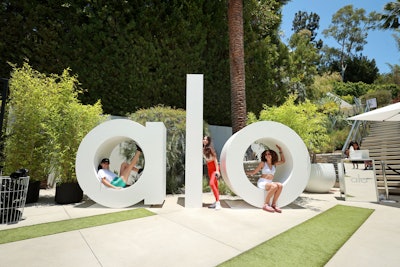 Photo: Emma McIntyre/Getty Images for Alo Yoga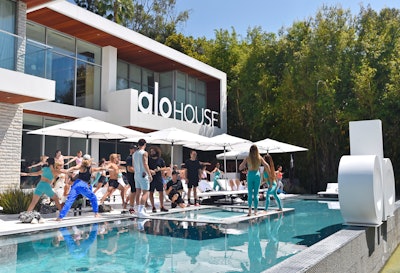 Photo: Stefanie Keenan/Getty Images for Alo Yoga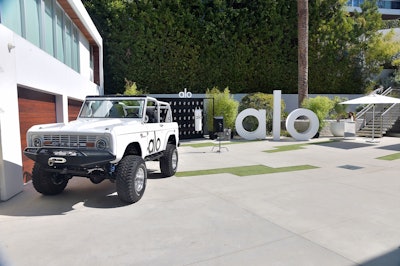 Photo: Stefanie Keenan/Getty Images for Alo Yoga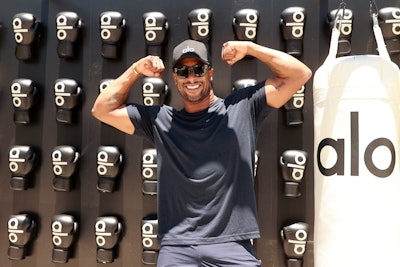 Photo: Emma McIntyre/Getty Images for Alo Yoga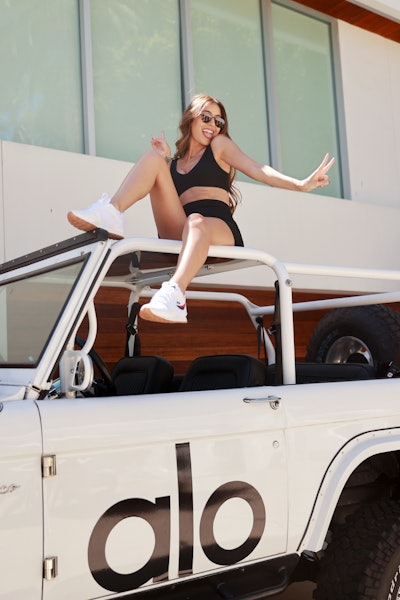 Photo: Emma McIntyre/Getty Images for Alo Yoga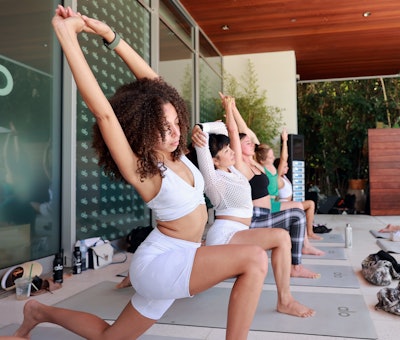 Photo: Emma McIntyre/Getty Images for Alo Yoga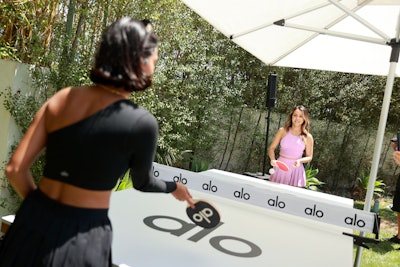 Photo: Emma McIntyre/Getty Images for Alo Yoga