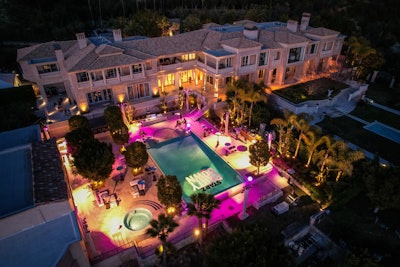 LOS ANGELES—STARZ's beloved comedy series Party Down follows a group of disgruntled, out-of-work actors working for an upscale catering company in Los Angeles. But at the premiere party for the long-awaited third season, the event staff was anything but disgruntled.
The premiere took place on an uncharacteristically chilly night in Los Angeles, starting with a red carpet and screening at the Regency Bruin Theatre, followed by an over-the-top after-party at the opulent, 25-acre Palazzo di Amore estate in Beverly Hills.
Event producer westhaus included fun winks and nods to the series every step of the way, from a vibrant carpet that featured the show's catering van and infamous pink bow ties, to the standout catering options and rosy lighting of the after-party.
Weston Garret Gonzalez, who planned events in-house at several entertainment studios before launching westhaus in 2019, describes his approach as "content-first." "We are always looking to approach [events like this] from the idea of, 'How do we really highlight the series?" he says. "I'm always thinking, 'What can do I do differently? How can I bring in the brand? How can I add those little touches inspired by the project we're working on?"

His team was able to screen the first two episodes of the new season, which allowed him to pick up on small details that would make fun event details. "I cannot tell you how many times I talked about the exact color of pink we had to use!" Gonzalez laughed.
The Feb. 22 gathering drew Ken Marino, Jane Lynch, Jennifer Garner, Martin Starr, Megan Mullally, Ryan Hansen, Tyrel Jackson Williams, Zoë Chao, and James Marsden, the stars of the new season that premiered on Feb. 24 on STARZ.
We caught up with Gonzalez to learn all the behind-the-scenes details of producing an event for such a beloved series—including exactly what went into sourcing that 53,000-square-foot mansion. Check out the vendors involved, and keep scrolling to see photos and details from the ambitious undertaking...
VENDORS
Production: westhaus group
Graphics: Messex Industries
Lighting: Lighten Up Inc.
Catering: Food & Bounty
Furniture: Bright Event Rentals, FormDecor
Carpet: Event Carpet Pros
Branded Materials: Slant LA
Party Florals: The Sweetzer Life
Photo Activation: The Bosco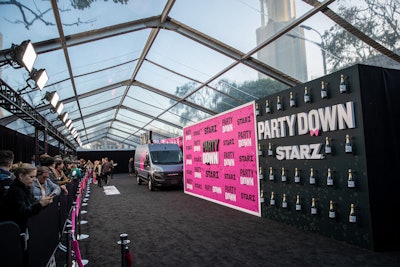 Photo: Evan Duning
Photo: Evan Duning
Photo: Evan Duning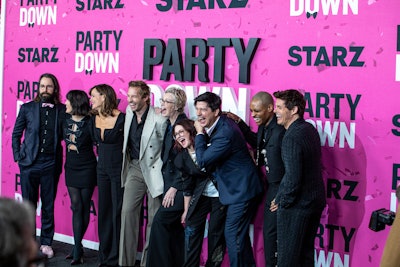 Photo: Evan Duning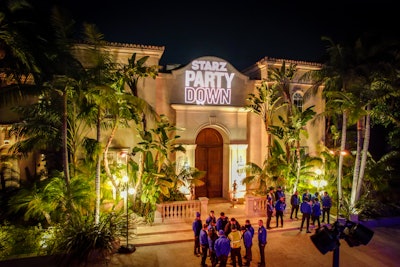 Photo: Moses Truzman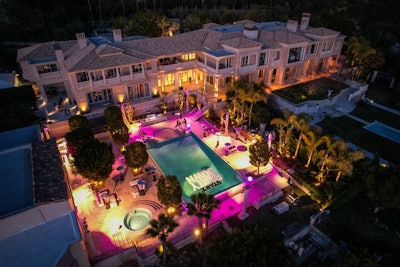 Photo: Moses Truzman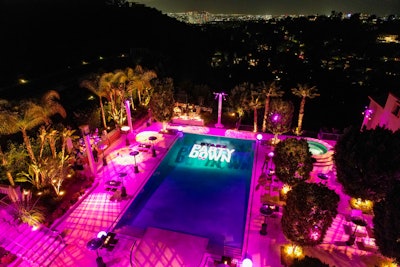 Photo: Moses Truzman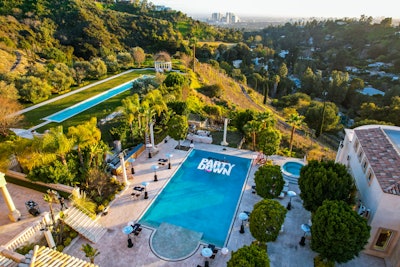 Photo: Moses Truzman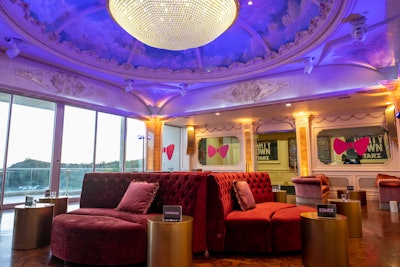 Photo: Moses Truzman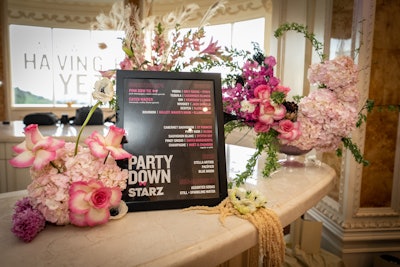 Photo: Moses Truzman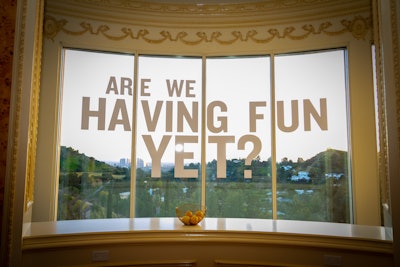 Photo: Moses Truzman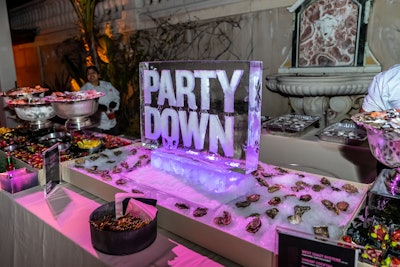 Photo: Moses Truzman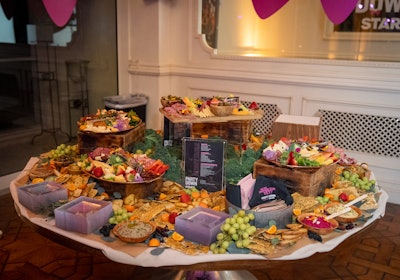 Photo: Moses Truzman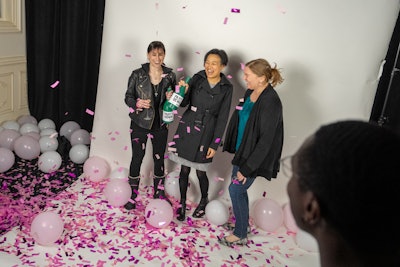 Photo: Moses Truzman