Is Space the New Frontier for Brand Activations? Budweiser Thinks So.
Budweiser will send barley into space as it works to become the first beer on Mars.
November 30, 2017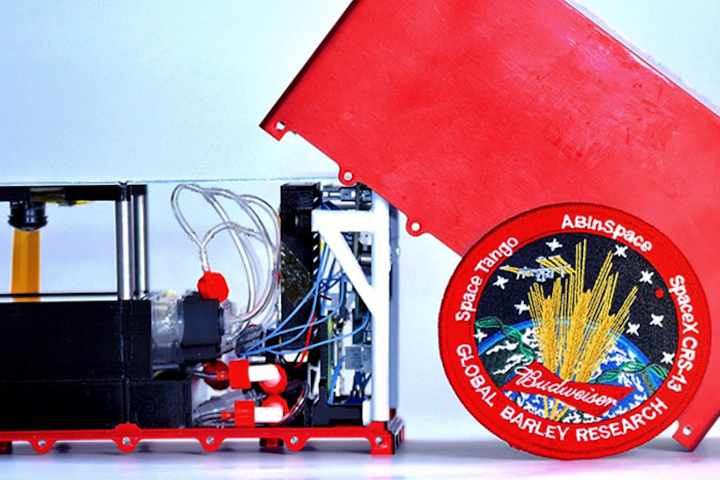 Photo: Courtesy Anheuser-Busch
When SpaceX launches its CRS-13 rocket on December 8 from Cape Canaveral Air Force Station in Florida, it will have some unusual cargo. Budweiser is sending 20 barley seeds to the International Space Station for 30 days to analyze how they react in a microgravity environment. This is the first step toward the brand's goal of being the first beer on Mars, a goal that it originally announced at South by Southwest in March.
"As a leader in innovation, Budweiser is constantly thinking of new ways to improve its product and processes for the upmost enjoyment," said Ricardo Marques, vice president of marketing for Budweiser, in an email statement. "Leading space companies know that the future of interplanetary travel exists in the colonization of space, and one day, Mars. And here at Budweiser, we believe that life in space deserves to be filled with the same enjoyments we have down here on earth—including beer!"
The launch and research are being done in partnership with the Center for the Advancement of Science in Space, the organization that manages the U.S. National Lab on the space station, and Space Tango, which produces the two "CubeLabs" that will hold the seeds. One of the experiments will test how the seeds handle the exposure to extended microgravity, and the second experiment will test if the seeds grow at the same rate in space.
"Barley is one of the most important ingredients in our present recipe, so mastering how they grow in a different environment will be crucial for the success for creating beer for Mars," Marques said. The findings may also impact the work Budweiser does here on Earth. "By evaluating the genetic expression and adaption process of barley seeds in microgravity, it can lead to modifications that grow healthier and more sustainable plants on Earth."