TransUnion Uses Downward Dog to Promote New Financial Management Tool
January 6, 2010
Spa music spilled out of speakers in New York's Grand Central Station and Chicago's Union Station on Tuesday, providing an unusually ethereal soundtrack for both cities' morning rush hours. To coincide with the launch of its new financial management tool, Zendough.com, consumer reporting agency TransUnion staged two so-called "Yoga Takeover" events that brought large-scale mat classes—and dreamy accompaniment—to both venues.
"There's been a lot of financial chaos in the world, and with Zendough.com by TransUnion we're trying to provide this place of calm and peace, where people can come and get all the tools they need to gain control of their finances," said Lucy Duni, the Chicago-based education director for the new management tool. According to Duni, staging yoga classes in the busy train stations was "a perfect way to visually illustrate the concept of calm amid chaos."
In both cities—which Duni identified as two of TransUnion's biggest markets—roped-off areas held more than 100 branded yoga mats. Clad in black pants and T-shirts splashed with the Zendough.com logo, yoga students recruited from New York and Chicago studios practiced a sequence of poses while instructors gave verbal cues laced with promotional plugs over a microphone. "Keep the breath deep and calm while you envision Zendough.com allowing you to take control of your finances," said the Chicago instructor.
Passersby were encouraged to step onto empty mats and join the classes, which took place in 20-minute intervals between 7:30 a.m. and 10 a.m. "We definitely had some people jump in and participate, so that was fun," said Duni. But for those who weren't interested in performing public downward dogs, teams of representatives from Cramer-Krasselt Public Relations were on hand to distribute promotional postcards and answer questions.
"I was surprised, in a good way, at how many consumers stopped to find out more about Zendough," said Aimee Eichelberger, the PR company's Chicago-based vice president and account supervisor. "People stopped and dug a lot deeper than I thought they would at seven o'clock in the morning. It shows that there's a true thirst for this tool."
The questions were also a good indicator of the stunt's effectiveness, according to Eichelberger. Though she and her team will also look into key metrics such as traffic to the Web site, Eichelberger said, "Consumer engagement at an event is a good, instant barometer of how successful it is."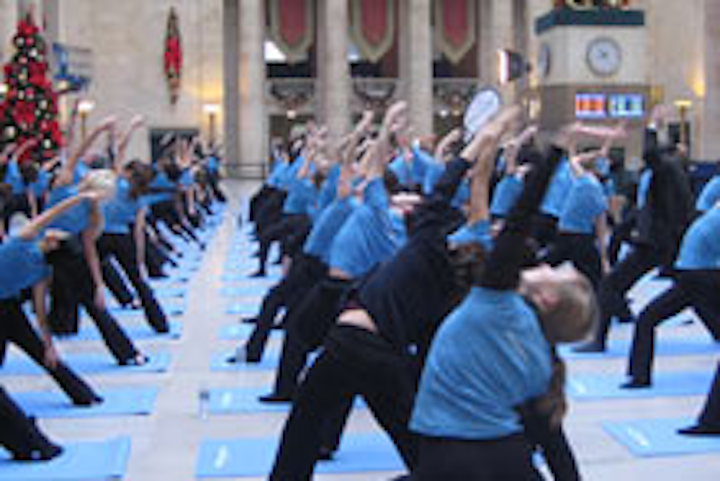 Photo: Courtesy of Zendough.com by TransUnion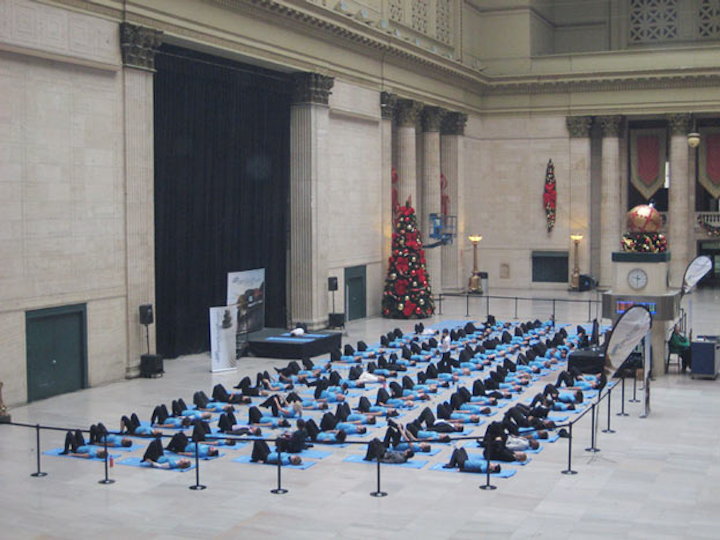 Photo: Courtesy of Zendough.com by TransUnion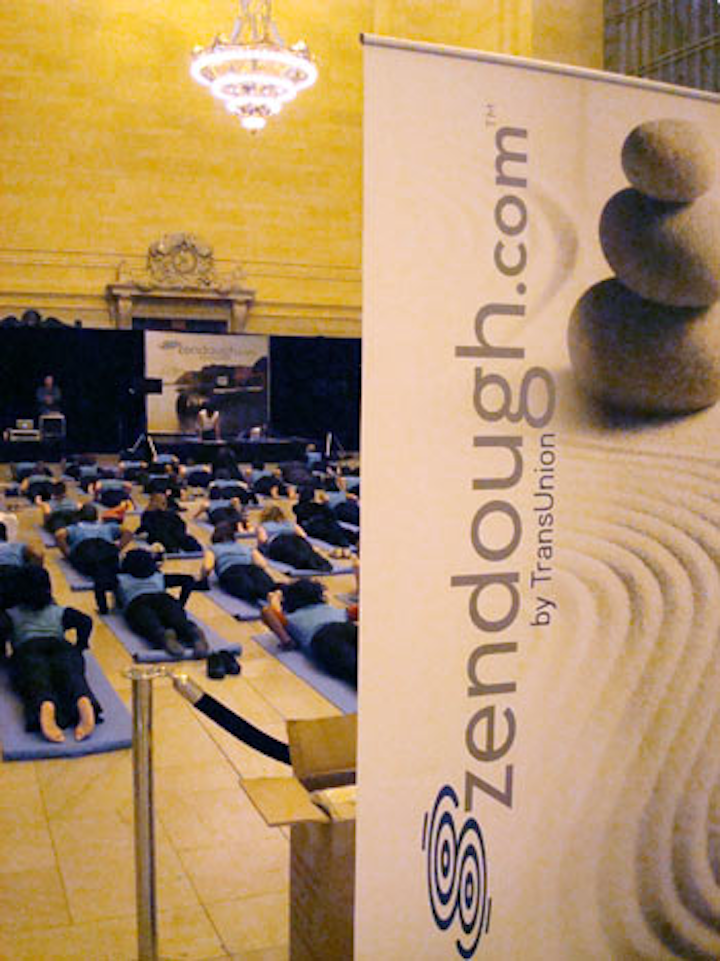 Photo: Courtesy of Zendough.com by TransUnion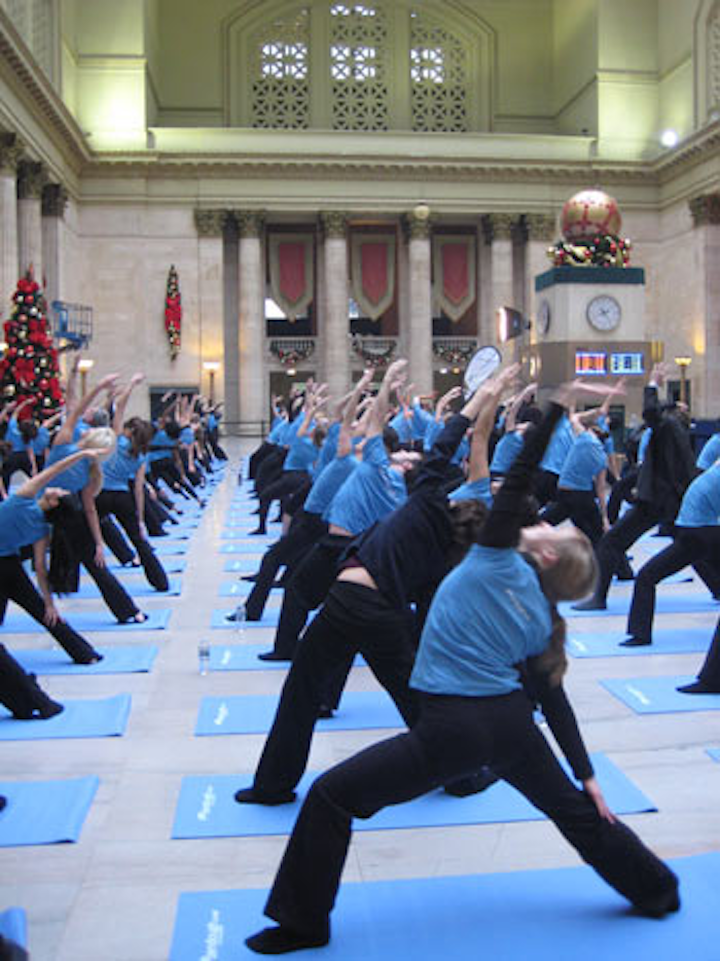 Photo: Courtesy of Zendough.com by TransUnion
Featured Venues/Suppliers: