Must See: Target's Massive Collage of Inspirational Pins
February 22, 2013
Running a marathon is an accomplishment, and Target sought to celebrate it—as well as provide some post-race pampering—with an activation for its C9 athletic gear line from Champion at the 2013 ING Miami Marathon January 27. Following the race, runners who came to a marathon after-party at Bayfront Park could relax in a lounge where Target offered spa treatments, games, and branded giveaways such as flip-flops for tired feet. The space's anchor was a 40- by 20-foot wall consisting of more than 12,000 motivational pins with phrases such as "Champion!" and "Phew! I finished!" The colorful badges were arranged to display brand logos as well as the event hashtag.
"We wanted to create this haven where the runners could come and be rewarded, seeing as how the brand is about achieving your own personal best," said Ryan Jordan, creative director and vice president at Studio HS, which produced the activation. "We wanted to come up with an experience that really leveraged Target's sponsorship of the Miami Marathon and cut through the clutter so that we generated a strong brand awareness."
The activation also included a pop-up juice bar and pool party the previous day at the Fontainebleau Hotel. Guests saw the athletic gear in use through demonstrations of contemporary dance and parkour, sipped smoothies, and received branded gifts such as sunscreen and sunglasses.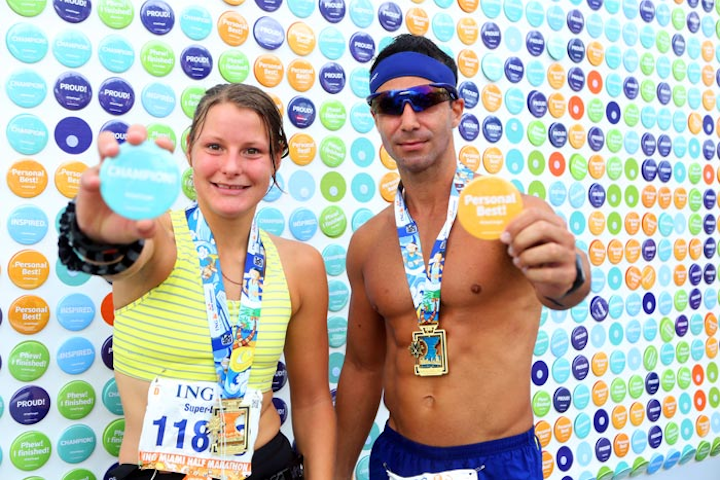 Photo: Nathan Valentine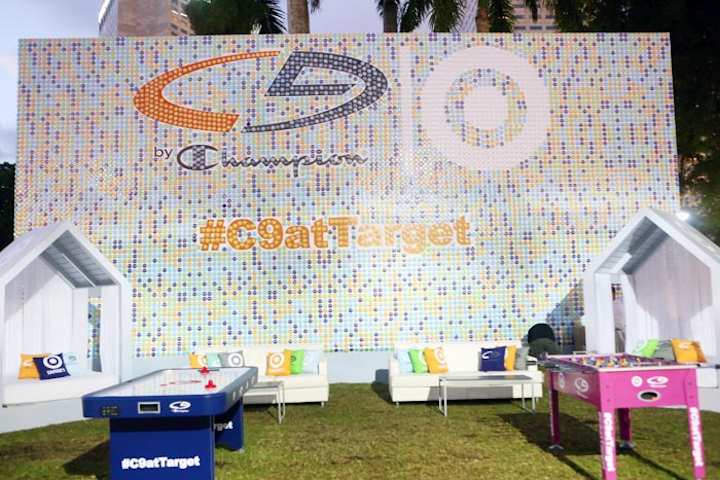 Photo: Nathan Valentine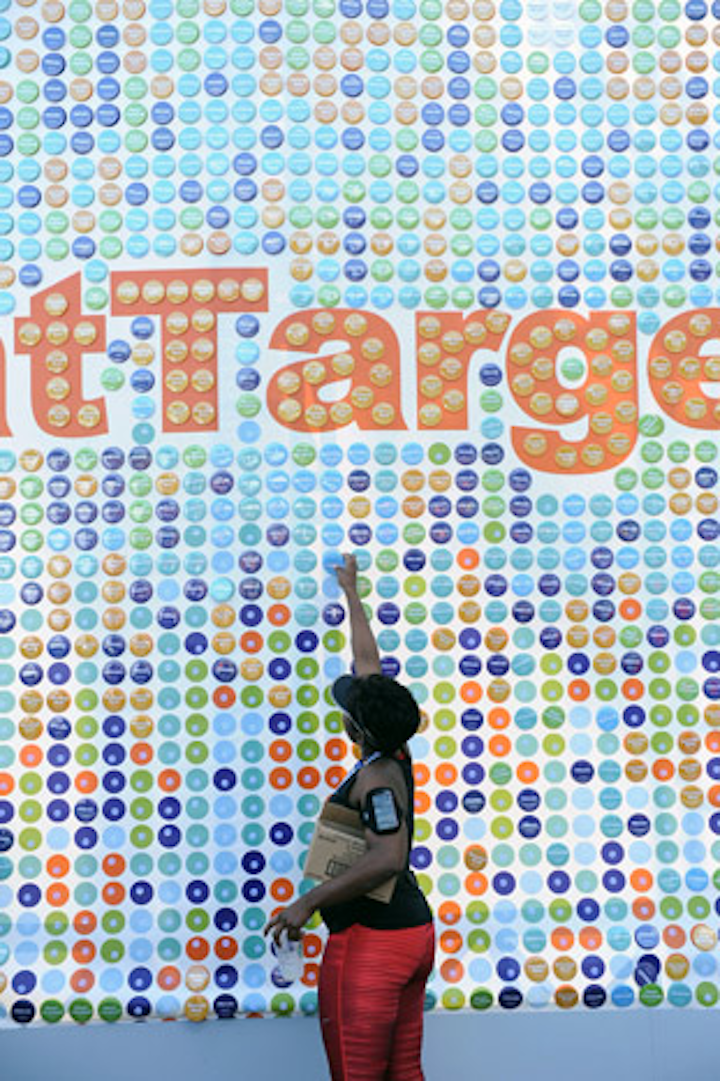 Photo: Nathan Valentine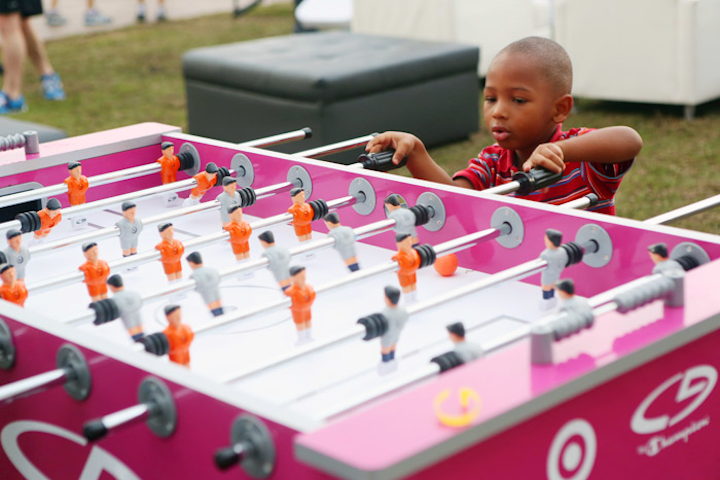 Photo: Ryan Troy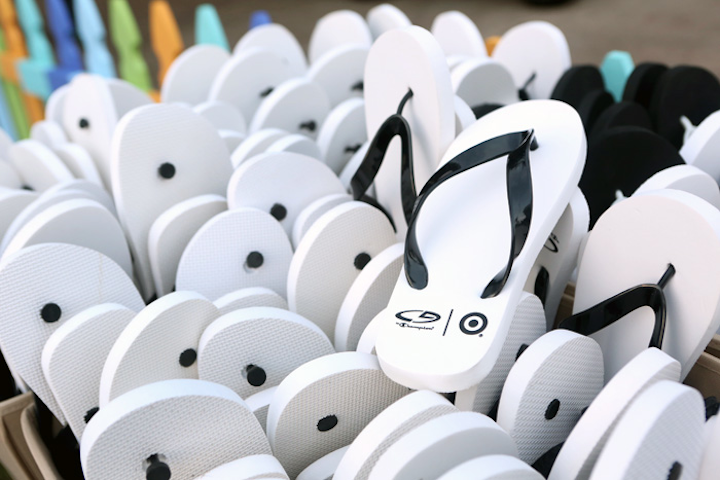 Photo: Ryan Troy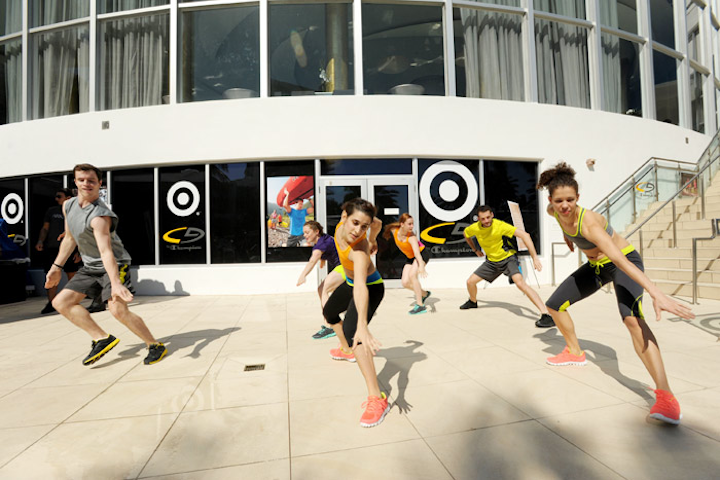 Photo: Ryan Troy
Featured Venues/Suppliers: