How Hendrick's Gin Immerses Consumers in Its Distinct World
The spirits brand uses quirky, multicity pop-up events to set itself apart.
June 3, 2015
It may surprise some to know that Hendrick's Gin uses two different types of stills to achieve its signature flavor, which—surprise again—includes both rose and cucumber. Surprise, however, is essential to how the William Grant & Sons-owned spirits brand positions itself among premium spirits, and there was no better way to begin all 18 of its "Emporium of the Unusual" events in 2014 than with an unexpected occurrence. 
From June to November, some 15,000 people found their way to Hendrick's pop-up pawn shop staged in six cities (Chicago, New York, Boston, Austin, Texas, San Francisco, and Los Angeles), where they sipped gin and tonics while perusing a variety of curiosities—from a taxidermy rabbit with wings and antique medical tools to worn-out hats and helmets—all overseen by a man wearing mismatched shoes. "Some people think that's what the experience is and assume that it will be over from there," says Kirsten Walpert, the senior brand manager for Hendrick's. "It's always a fun surprise when the bookcase opens and consumers are brought into this broader, deeper immersion within the Hendrick's world."
A second, larger space, accessible through the speakeasy-style sliding shelves, revealed Hendrick's Emporium for what it really was: a carnivalesque cocktail party meant to showcase the gin's versatility, as well as reinforce the brand's whimsical image, through experiential marketing. Quaker City Mercantile, Hendrick's creative agency of record since 1998, is responsible for much of that image, including the apothecary-inspired bottle design, advertising aesthetic, and even the introduction of cucumber to the flavor profile. 
[PULLQUOTE]
Emporium carried forward many of the decor elements previously seen in the 2013 Hendrick's campaign, "Voyages Into the Unusual," because they induced such strong, positive reactions from consumers. For example, the "Wall of Pockets" enticed passersby with artfully concealed doors from which gloved hands would extend to offer a cocktail, a rose, or even an overcoat. "Being able to give them something that has 'talk value' and that's shareable is really important," Walpert says. "We've had great consumer feedback—they love this sense of not knowing what they're going to experience." (Although Hendrick's was unable to share specific metrics, last year William Grant & Sons reported that the success of Hendrick's Gin lead to the company's dramatic 10.6 percent rise in operating profits for 2013.)
Two of the most popular attractions shared online from the 2014 event were "the Heiress"—a woman perched on 25-foot stilts whose tent-like skirt concealed an invite-only tea party—and a penny-farthing bicycle, the kind with a large front wheel and a small back wheel, that consumers mounted to pose for photos. Promoted with the hashtag #HendricksGin, Emporium's immersive environment and costumed performers catered to its consumers' desire for out-of-the-ordinary content to post to their social media accounts. "We focus more on a mindset than demographics," Walpert says, defining the brand's target consumer as being driven by curiosity and creativity. "Overall, they tend to take the path less traveled."
Walpert says a typical night of the campaign drew between 600 and 1,000 consumers, which in Los Angeles meant finding a venue with a high capacity for valet parking. New York's Chelsea Market and San Francisco's Old Mint offered two unique spaces—the first industrial and open, the latter classical and labyrinthine—for adapting the event's two-room layout. The menu of six cocktails, dispensed for the first time in Hendrick's history via drink tokens, also appealed to each city's distinct spirit with a customized "traveling punch" that changed from place to place: a cinnamon-spiced tea concoction for New York and an exotic Turkish tea variety in San Francisco.
In April 2015, Hendrick's unveiled its next campaign, which Walpert says takes a completely novel approach from the last three event series produced with Quaker City Mercantile and experiential agency Momentum Worldwide.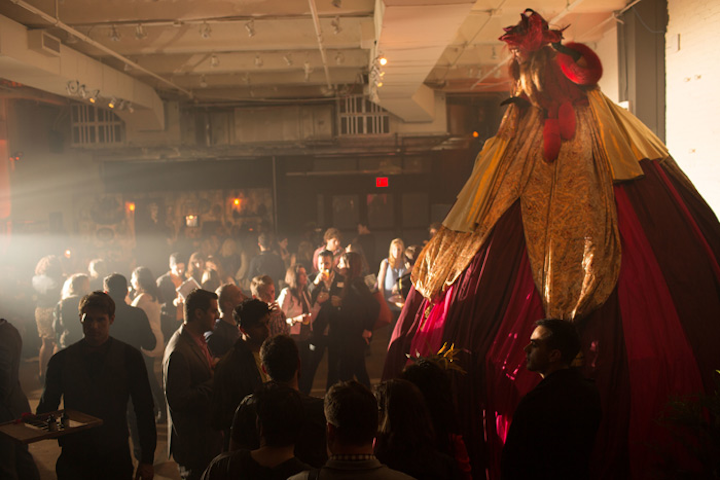 Photo: Courtesy of Hendricks Gin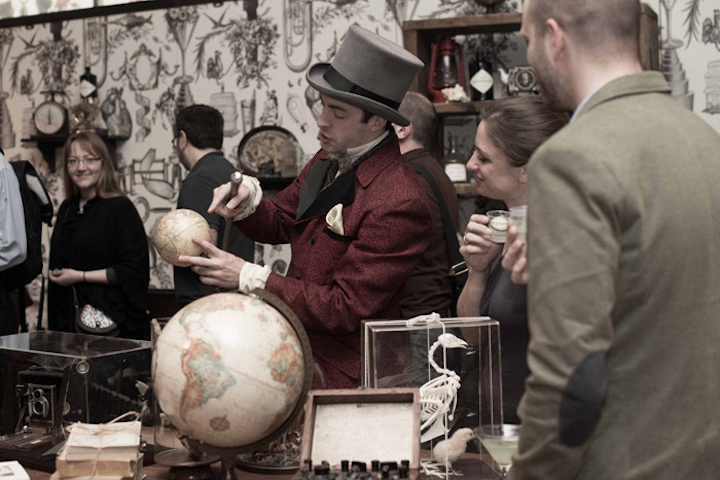 Photo: Courtesy of Hendricks Gin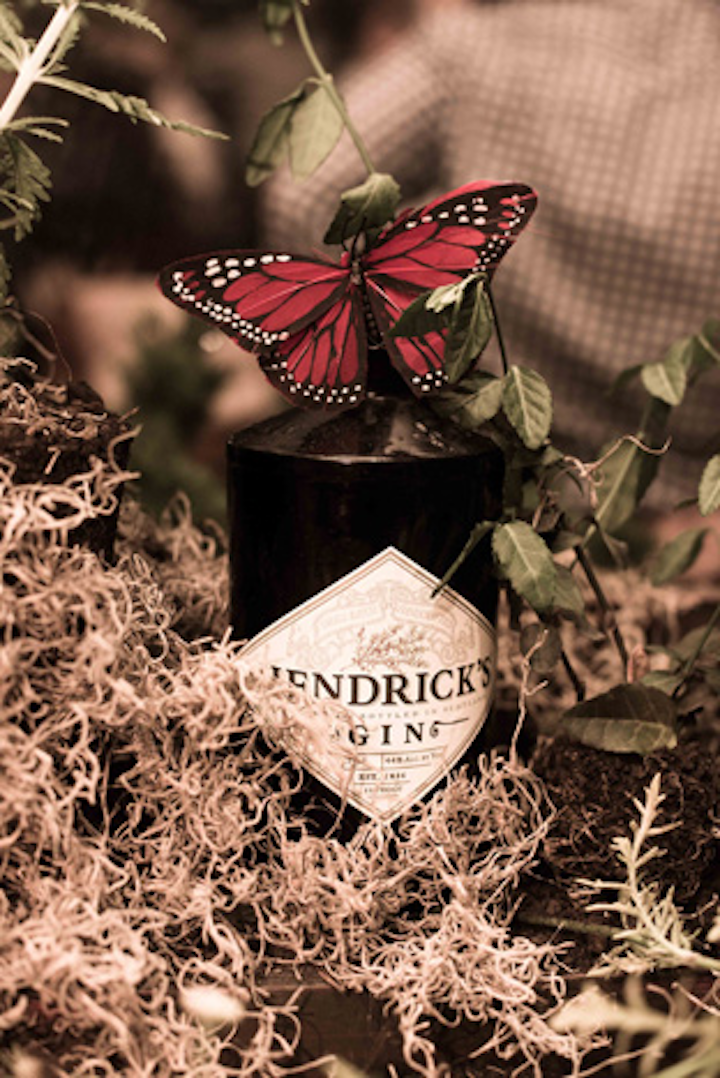 Photo: Courtesy of Hendricks Gin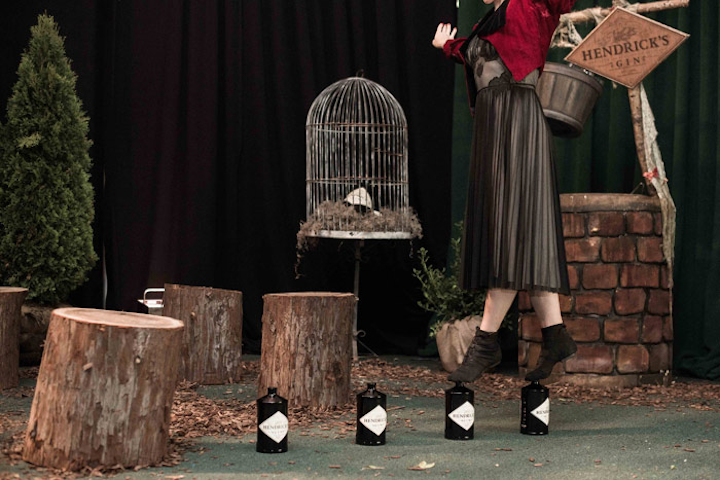 Photo: Courtesy of Hendricks Gin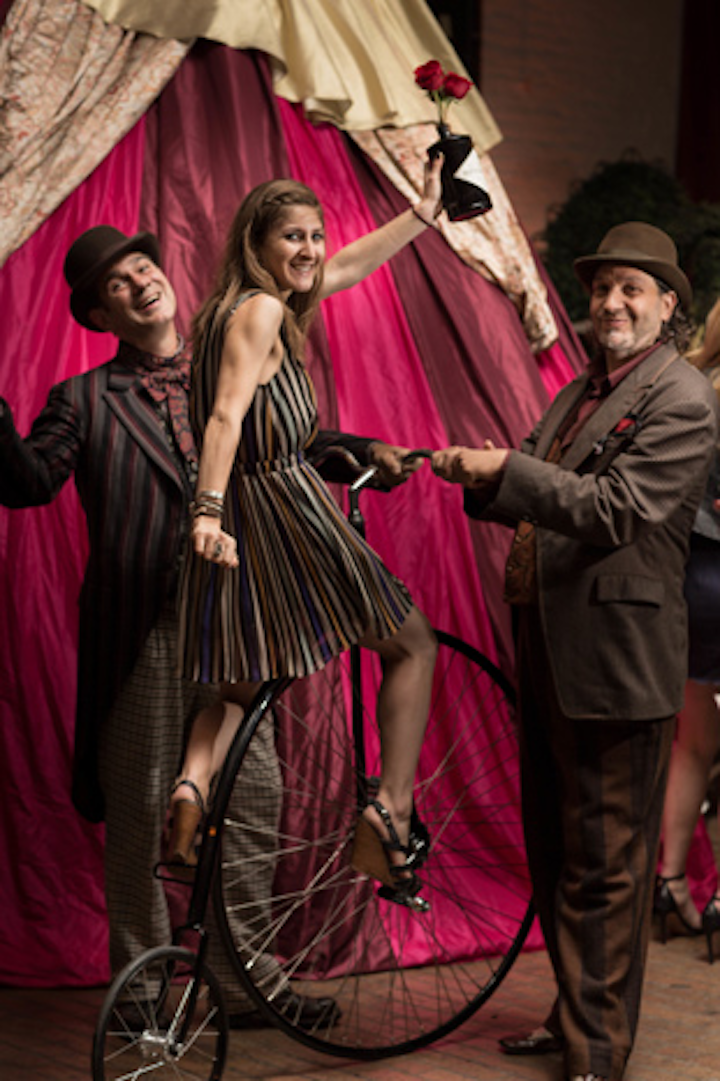 Photo: Courtesy of Hendricks Gin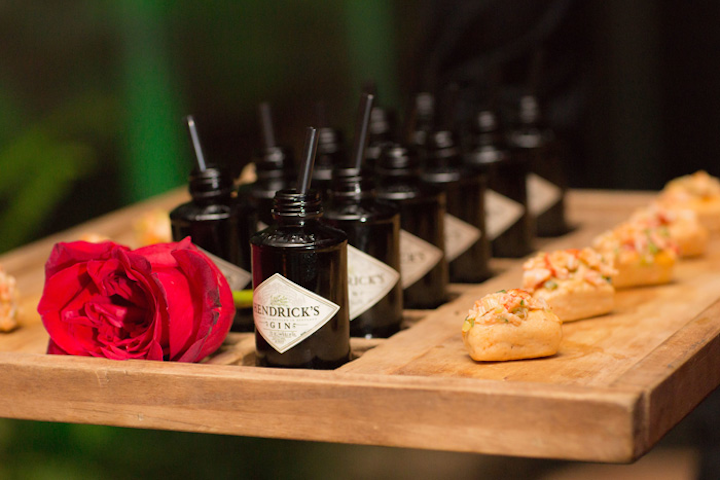 Photo: Courtesy of Hendricks Gin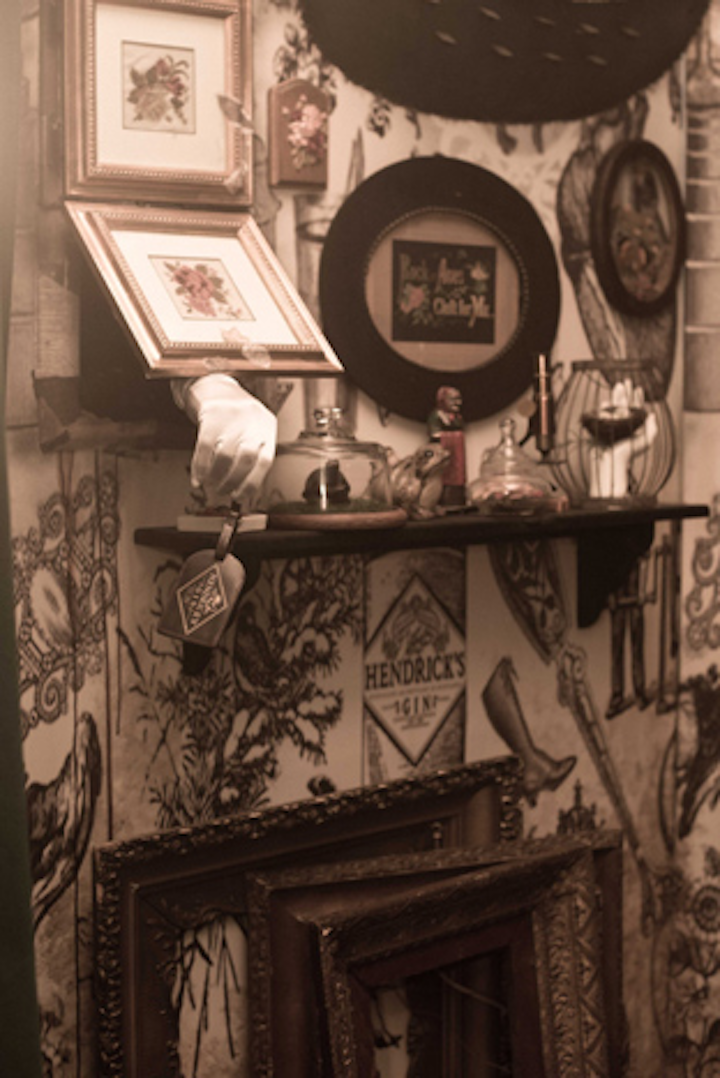 Photo: Courtesy of Hendricks Gin
Featured Venues/Suppliers: