Why Ferrari Took Over a Gas Station
The luxury Italian automaker looked to engage current and potential clients with Casa Ferrari, a pop-up activation during Monterey Car Week.
August 27, 2015
Ferrari continued to dominate the auctions surrounding this year's Pebble Beach Concours d'Elegance—a 1964 250LM sold for $17.6 million and a 2005 Enzo that once belonged to Pope John Paul II commanded $6.05 million. But the legendary Italian automaker took a decidedly off-the-beaten-track approach when it came to hosting its V.I.P. clients and journalists—by renting out a gas station.
Being Ferrari, the gas station was no run-of-the-mill setup. Dubbed Casa Ferrari Carmel, the pop-up reinforced the luxury automaker's presence on the peninsula as it hosted, over the course of four days, more than 750 vintage classic and modern Ferraris and some 3,500 guests. The site itself was a Shell station at the Carmel Highlands General Store, a vintage location just south of Monterey that has been a north coast landmark for half a century.
"This whole event weekend was becoming a 'showroom on a green,' and that to me was a turnoff," said Greg Adams, Ferrari North America's director of marketing and brand experience, alluding to other luxury brands that hosted guests at comparatively cookie-cutter villas and estates either on the water or up in the hills. "I think more and more people, inclusive of some of the venues themselves and how they conduct their events, will need to be moving to a more integrated experience where you remember the values of why said event was such a success."
To bring Casa Ferrari to fruition, Adams tapped his longtime production partner, the New Jersey-based company Dimensional Communications that handles all the builds for Ferrari's presence at auto shows and events. Toronto-based GMR Marketing, which works on the Ferrari Challenge races, oversaw the running of the activation and personnel management.
"The goal was to make the activation more physical versus virtual in this day and age of digital experiences, particularly with Ferrari, which is all about getting behind the wheel, getting the sensation, the smell, the feel," Adams added. "The experience is much more important."
As it turned out, the gas station owner was, himself, a Ferrari owner. And after some back and forth, the pop-up plans, which were initially shelved as the company underwent some executive restructuring and set its sights on a 60th anniversary celebration that took place in Los Angeles last year, were able to be refined during the postponement.
The resulting Casa Ferrari, which ran from August 12 to 16, was instantly recognizable with its white façade and freshly painted, vivid red window shutters, inspired by the legendary Enzo Ferrari's home base beside the Fiorano racetrack in Maranello. Ferrari, in partnership with Shell, dressed the General Store's public gift shop to look like an Italian villa and installed a garden area where real Italians served authentic Italian treats such as pasta, Parmesan cheese, espresso, and gelato. Naturally, the brand also used the occasion to make the North American driving debut of its new twin-turbo V8 sportscar, the 488 GTB.
Not only was Ferrari one of the 2015 Pebble Beach Concours d'Elegance featured marques, but it was also still riding the wave of success from last year's Monterey Car Week, when a 1962 Ferrari 250 GTO set the record for the highest price ever paid for a car auction and a 1954 375 MM Scaglietti Coupé won best in show.
With the opening of the pop-up, Adams pulled back on other activations Ferrari would otherwise have been part of, allowing the budget for this year's Pebble Beach efforts to remain the same from that of 2014. For example, Ferrari didn't have a corporate presence at vintage auto show the Quail as the brand opted instead to focus on the Casa Ferrari experience. "We asked ourselves, 'How can we make it more an event where the attention is drawn to Ferrari and not be another participant?'" said Adams. "To make it an experience, we had to, for budget reasons as well, give up on some of the multitude of display events we normally participate in and bring it all together in one area which was Casa Ferrari." Adams took those four or five different display events and essentially consolidated them into one location, "which meant we had Ferrari staff there, agency support there, and dealers there … so it all added to the overall experience of being arm's-length distance from Ferrari people."
Between the public and private areas, around 3,500 people visited Casa Ferrari, representing a 30 percent increase over initial estimates, said Adams. Ironically, because the gas station remained a public space, any driver in any vehicle could, technically, pull up to buy gas (and a handful did).
In terms of challenges, Adams noted there were two major potential issues: parking and traffic flow and client flow management. "This is where we worked closely with the owner and the County of Monterey," said Adams. "Once they saw how simple the plan would be, the permitting went through smoothly." The traffic, despite the gas station being housed in a rare wide swath of road, also posed an issue, so the California Highway Patrol was stationed alongside the road. The fire department directly behind Casa Ferrari also cooperated, allowing production teams to set up on a portion of its space. "The city and county really came through for us, and I think in the end they were pleased that they could do something like that and mitigate any potential problems," said Adams.
By opening the pop-up early, Ferrari was also able to accommodate and host its upper echelon V.I.P. clients in a more intimate way before the public descended on Monterey. "It was one-plus-one-equals-three all the way through," said Adams. As for return on investment, Adams waved aside any notion of sales. "In the end, we do it to maintain or raise the level of customer satisfaction for our clients." And Adams said it's a possibility that Casa Ferrari will return next year.
"There's always the notion that whatever we do, we want to improve upon," said Adams. "We don't want to look back so much as we want to take something and make sure the next iteration is somewhat better, so that's the challenge to us."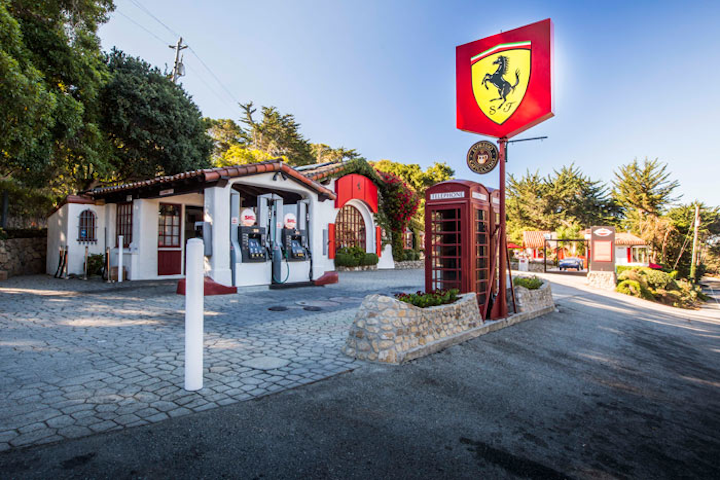 Photo: Courtesy of Ferrari North America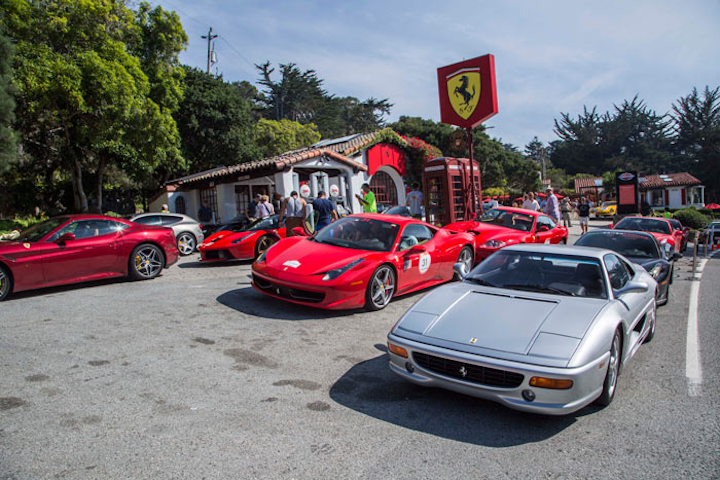 Photo: Courtesy of Ferrari North America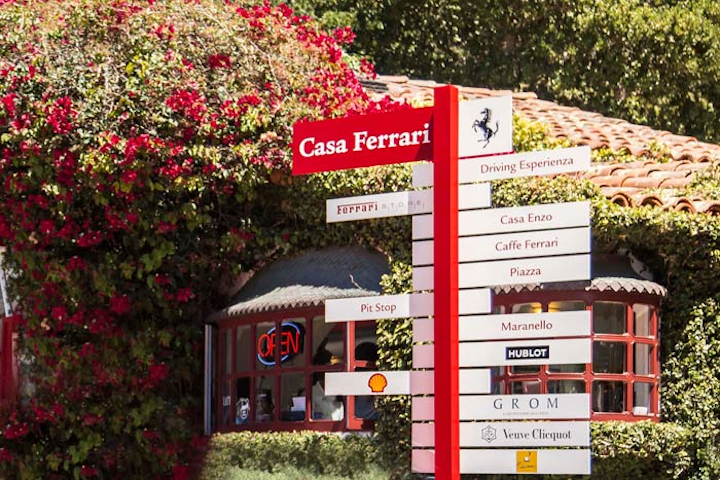 Photo: Courtesy of Ferrari North America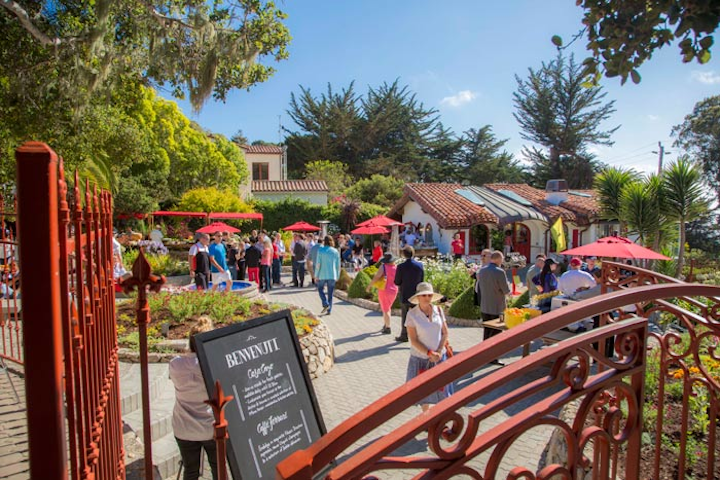 Photo: Courtesy of Ferrari North America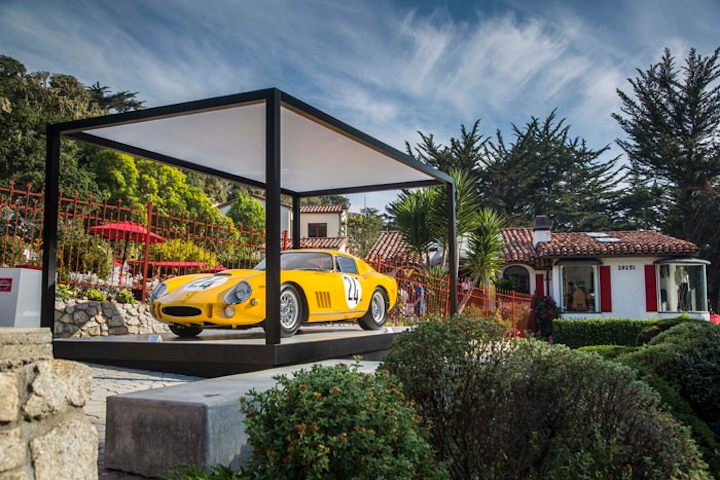 Photo: Courtesy of Ferrari North America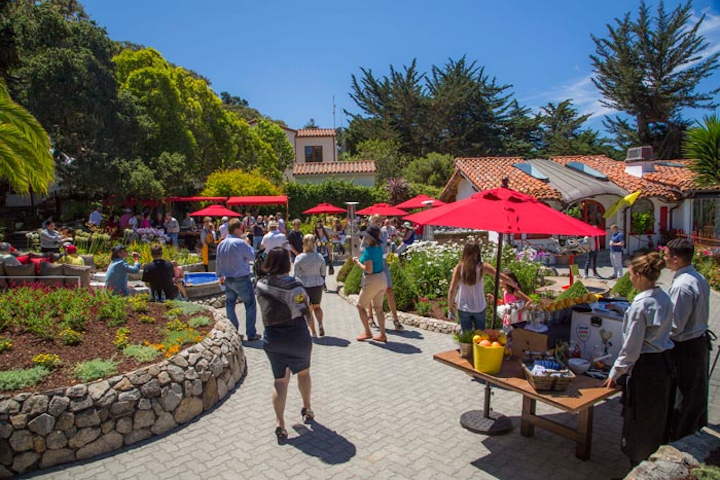 Photo: Courtesy of Ferrari North America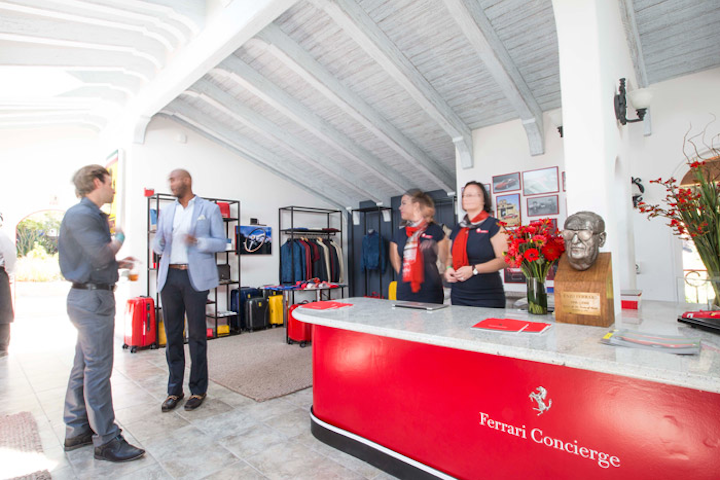 Photo: Courtesy of Ferrari North America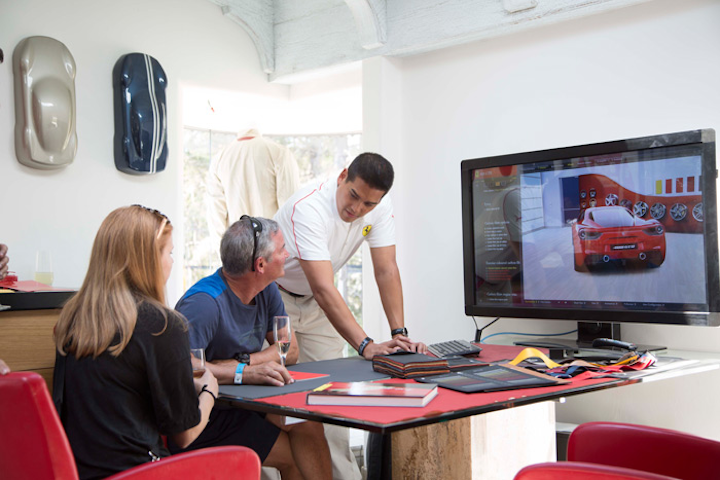 Photo: Courtesy of Ferrari North America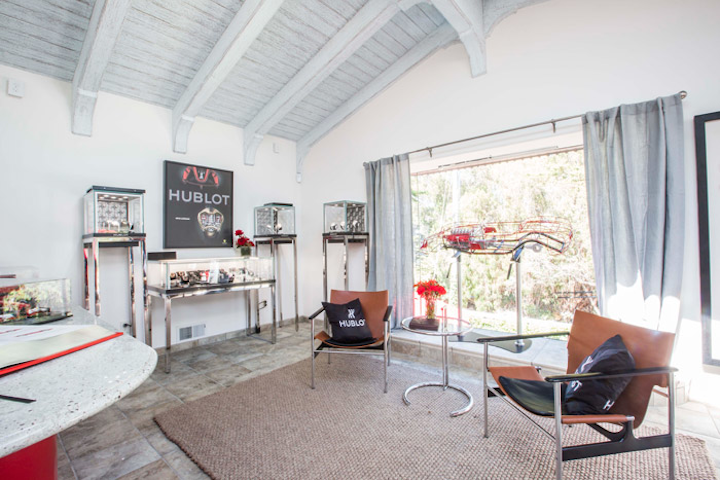 Photo: Courtesy of Ferrari North America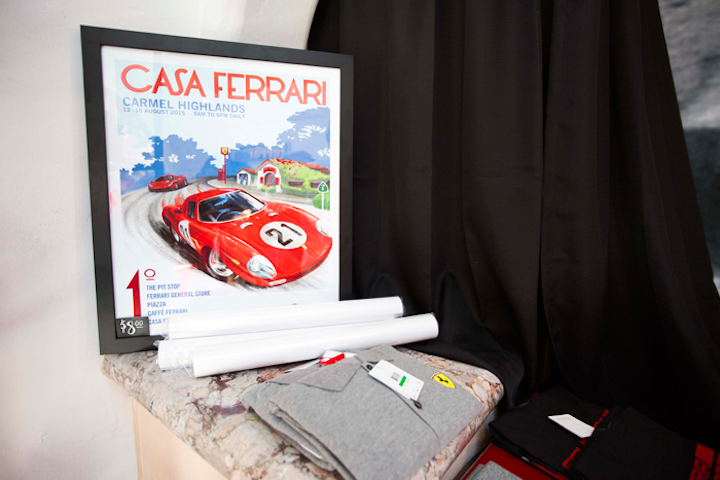 Photo: Courtesy of Ferrari North America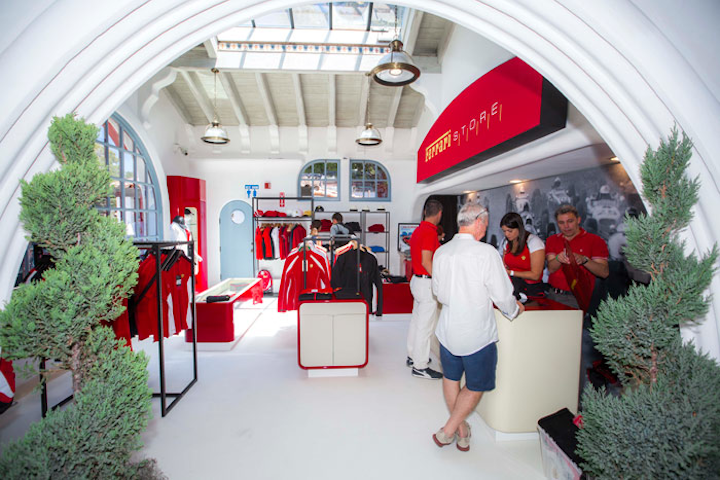 Photo: Courtesy of Ferrari North America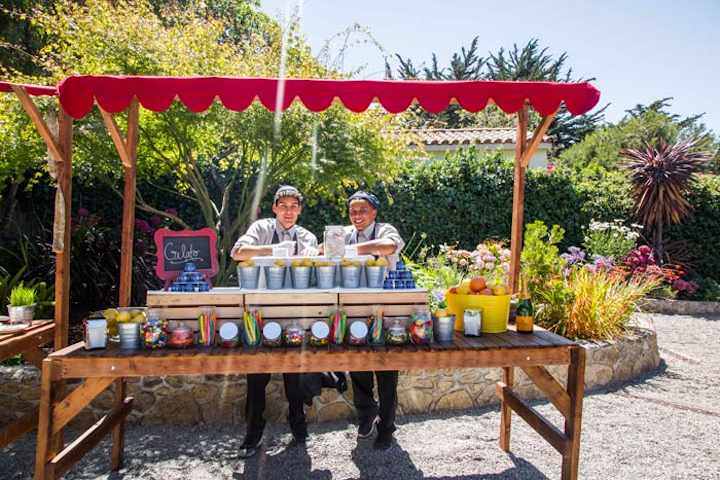 Photo: Courtesy of Ferrari North America
Photo: Courtesy of Ferrari North America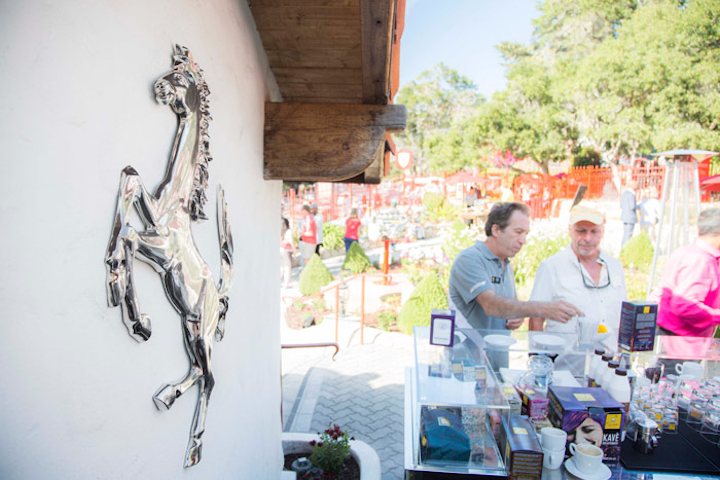 Photo: Courtesy of Ferrari North America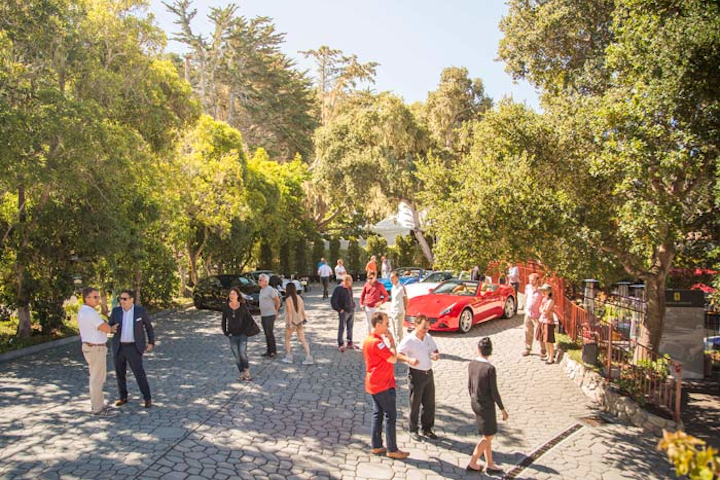 Photo: Courtesy of Ferrari North America
Featured Venues/Suppliers: