Here's How Marriott Used Experiential Techniques to Liven Up a Sales Conference
Marriott International created Instagram-worthy brand showcases to engage more than 1,400 sales and marketing employees at a conference.
May 21, 2018
Marriott International is no stranger to spicing up the traditional conference format. For the last edition of its biannual sales and marketing conference in 2016, the hotel company highlighted aesthetics of its signature brands with a fashion show.
For this year's conference, which took place April 29 to May 2, Marriott felt the challenge to present sales and marketing employees innovative programming; the conference was the first to host both Marriott and Starwood Hotel & Resorts employees, following Marriott's acquisition of the company in fall 2016.
Diana Pavlov, senior director of global entertainment marketing for Marriott International, said the goal for this year's Marriott International Americas Leadership Summit—also coined MI30—was to educate sales and marketing employees about its portfolio of 30 hotel brands and how they differ from one another by appealing to their senses. As Marriott had to showcase its portfolio to roughly 1,400 employees (naturally, the event's highest attendance ever), the brand partnered with experiential marketing company BMF Media Group to create 25 interactive vignettes that each were designed to reflect a different hotel brand's positioning, aesthetic, and values.
Taking inspiration from Instagrammable pop-up museums such as Refinery29's 29Rooms, the vignettes were staged throughout the atrium, meeting rooms, and restaurants at the Atlanta Marriott Marquis.
"Consumers who get the opportunity to frequent pop-up experiences walk away with an everlasting impression of that experience, whether it's something that lives on social media or touches their senses," said Pavlov. "You can have a traditional trade show floor and presentation, but we wanted to have guests touch, see, feel, and hear [to learn about] a brand in a digestible format."
Marriott also created an MI30 mobile app that complemented each installation. Attendees could capture the brand logo with a QR scanner on the app, which would direct them to the landing page for that brand. "The landing page was where you could get more factual information," said Pavlov. "The intent was to make the information snack-able, without pouring a ton of data on attendees. They could read one paragraph and walk away knowing more about that brand."
Vignettes included participatory art stations for W Hotels and Tribute Portfolio, which invited attendees to paint and color life-size canvases; a mini planetarium for SpringHill Suites; a branded game of Twister for Courtyard; a chic, travel-theme swing set for Le Meridien; and Sheraton's massive black scratch-off wall that revealed brand messaging when attendees scratched the wall with hotel key cards.
Pavlov said planning for the experience, which had to be strategically staged while attendees were attending general conference sessions, began seven months prior to the event. Marriott worked with each hotel brand leader to identify each brand's values and proposition. Pavlov then worked with BMF to design the immersive vignettes, each of which went through five rounds of review with brand leaders and key stakeholders.
"The vignettes were small footprints, but we wanted to lean in on what is in that brand's DNA," said Pavlov. "By putting the brands at the forefront as our strategy, we hoped employees would become emotionally connected with the brands, and in turn sell them to their full potential going forward."
Here's a look at some of the most engaging brand vignettes at the conference.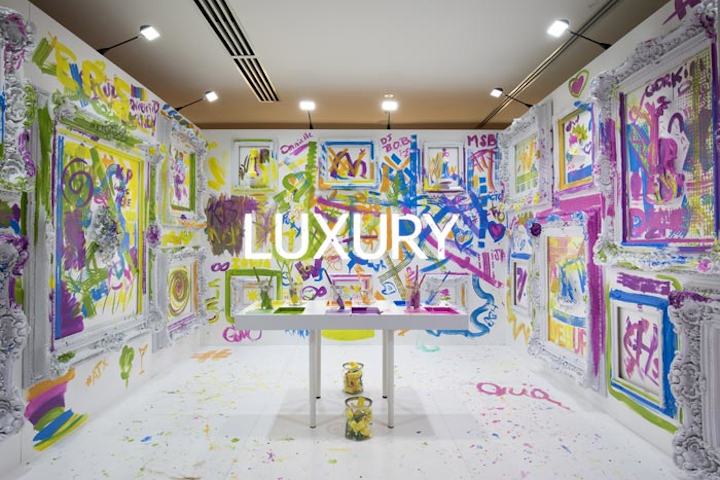 Photo: Courtesy of Marriott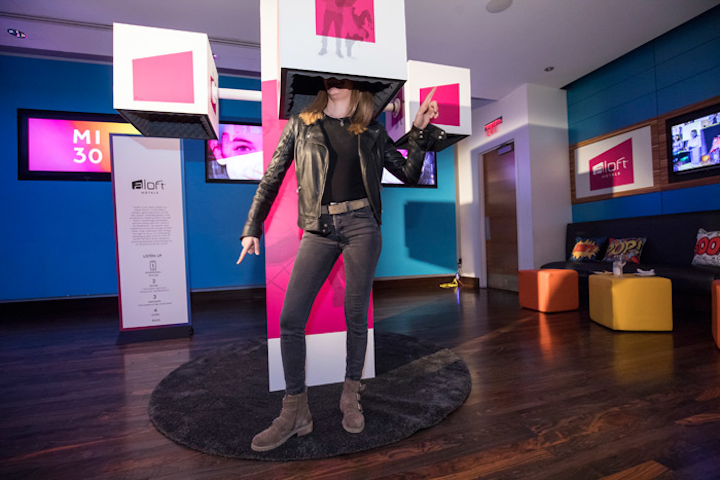 Photo: Courtesy of Marriott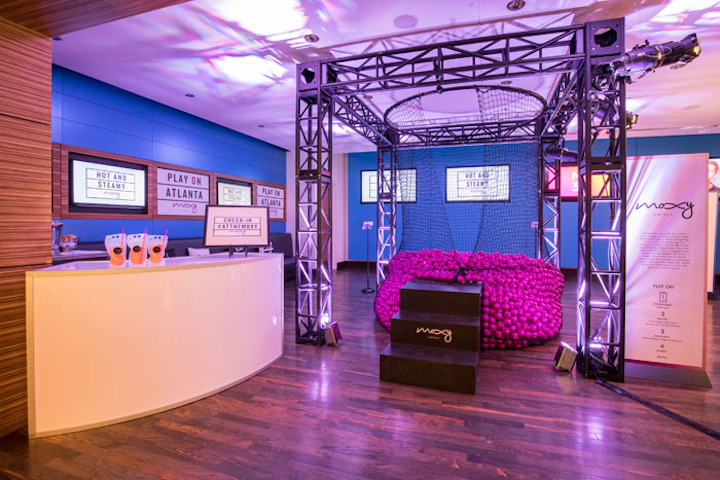 Photo: Courtesy of Marriott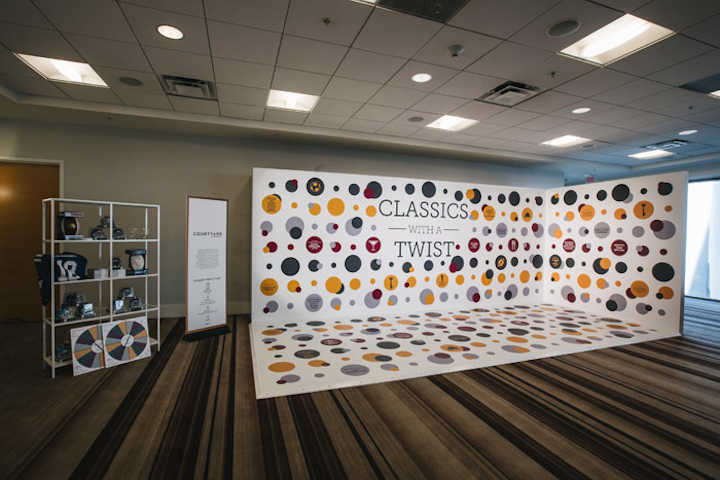 Photo: Courtesy of Marriott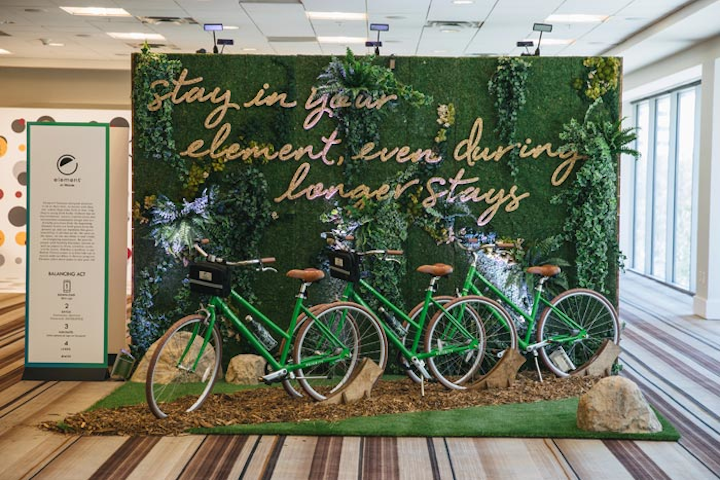 Photo: Courtesy of Marriott
Photo: Courtesy of Marriott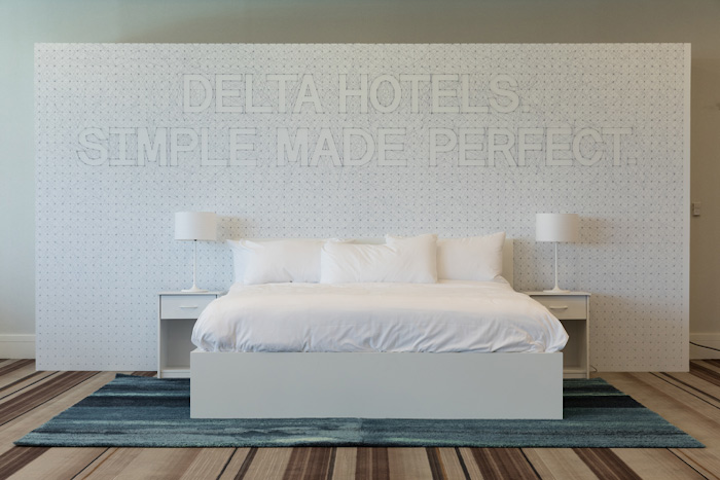 Photo: Courtesy of Marriott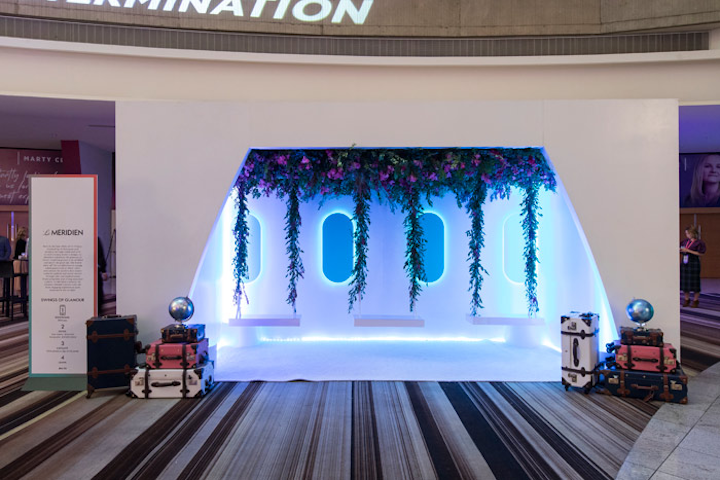 Photo: Courtesy of Marriott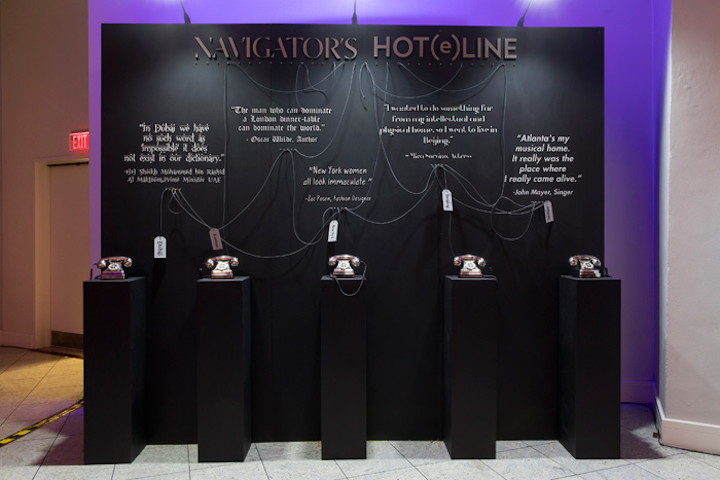 Photo: Courtesy of Marriott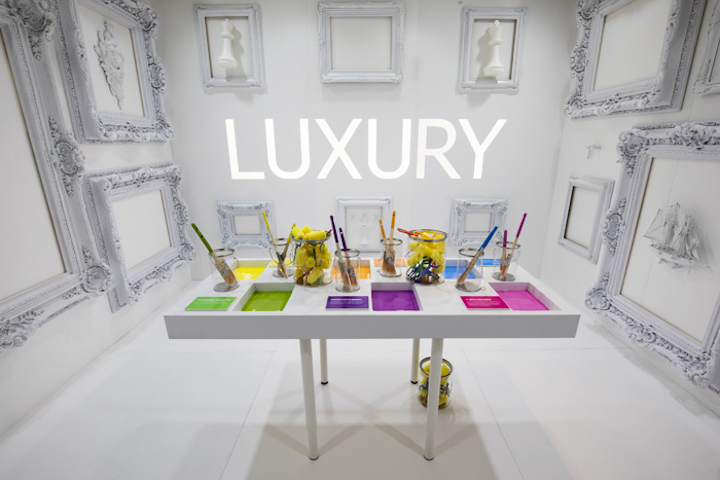 Photo: Courtesy of Marriott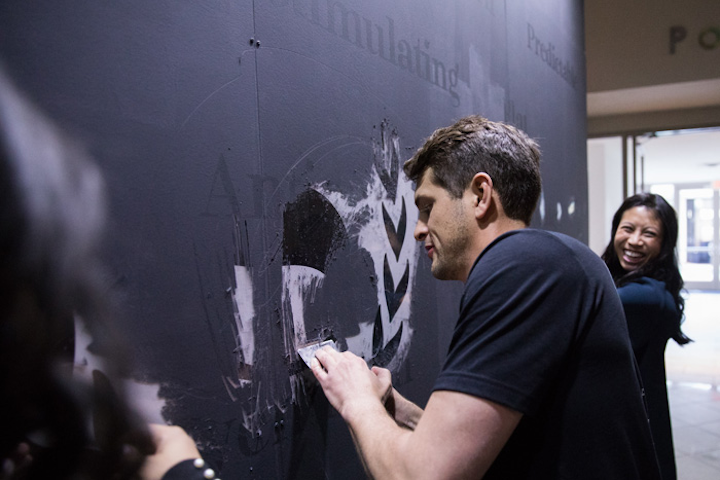 Photo: Courtesy of Marriott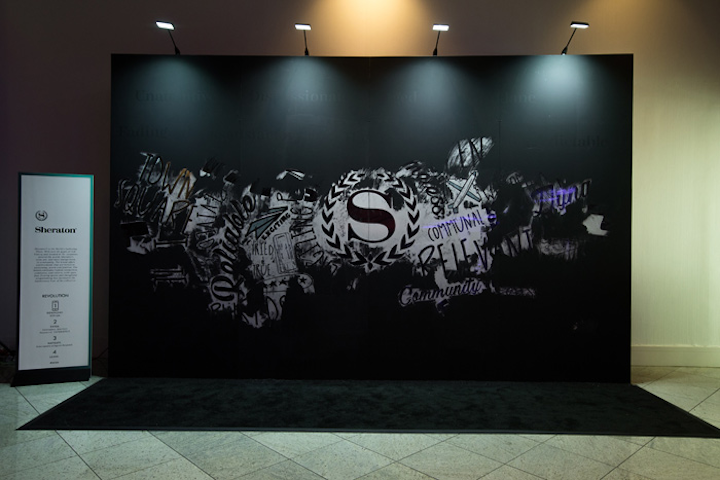 Photo: Courtesy of Marriott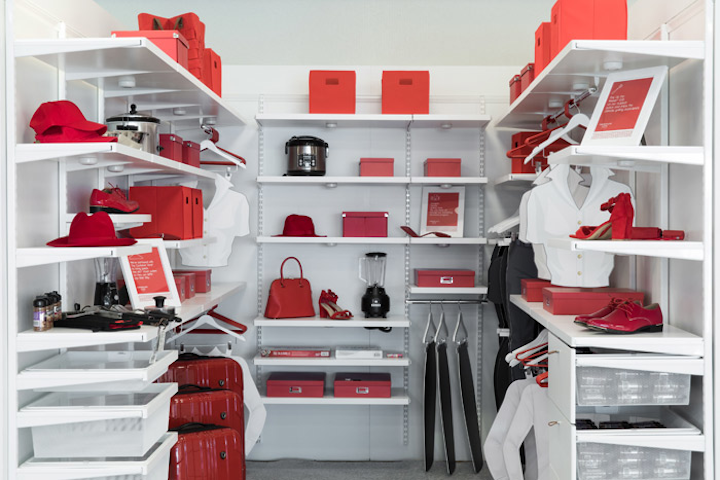 Photo: Courtesy of Marriott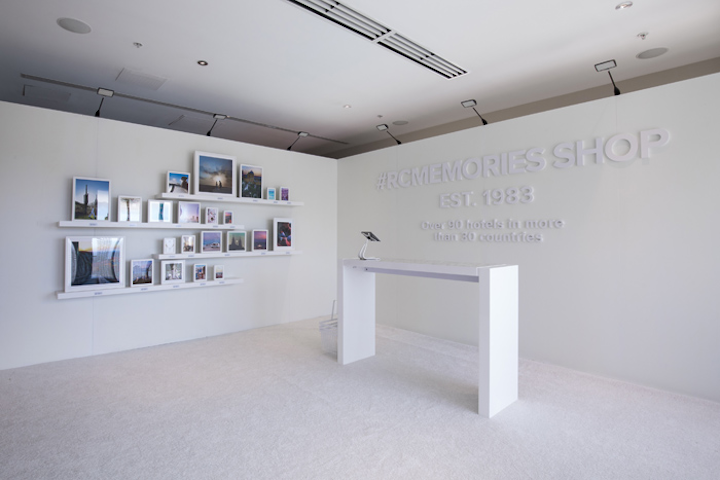 Photo: Courtesy of Marriott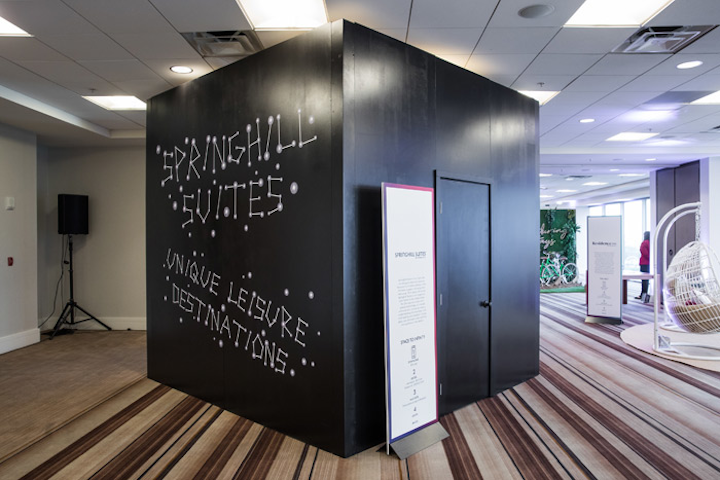 Photo: Courtesy of Marriott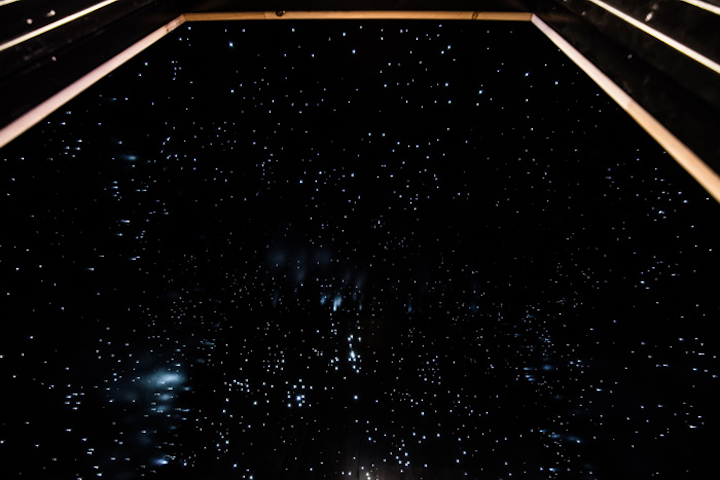 Photo: Courtesy of Marriott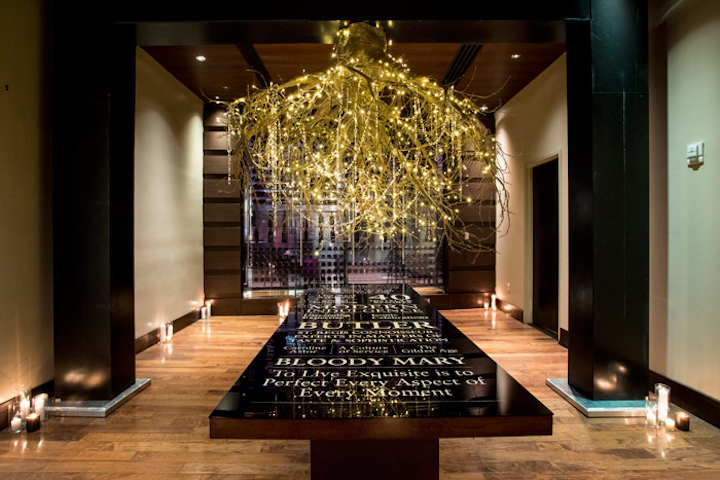 Photo: Courtesy of Marriott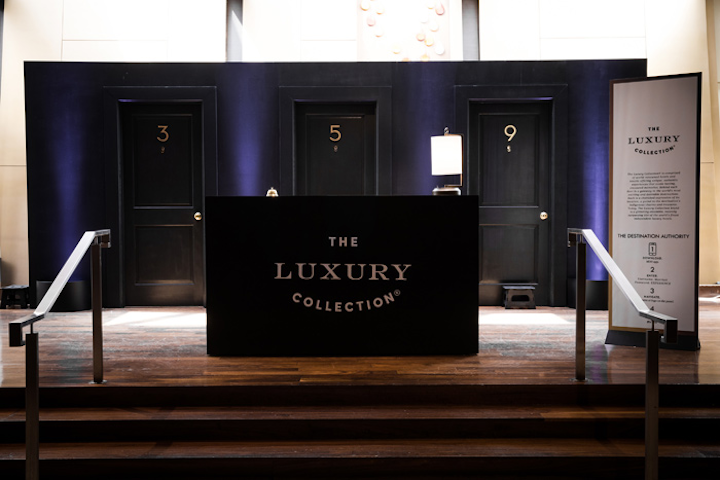 Photo: Courtesy of Marriott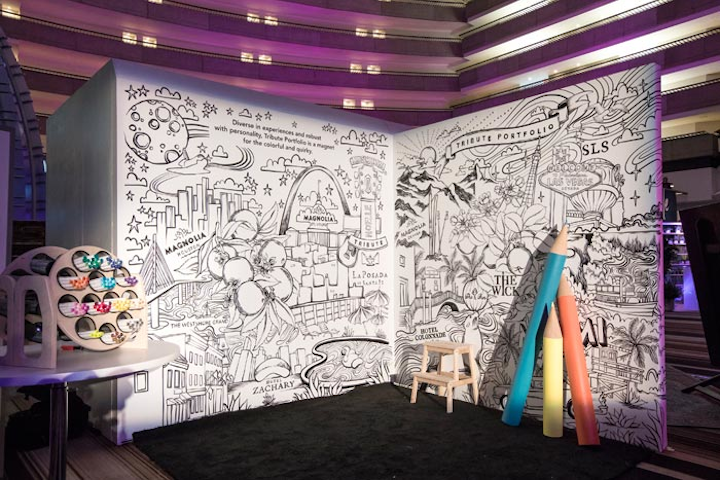 Photo: Courtesy of Marriott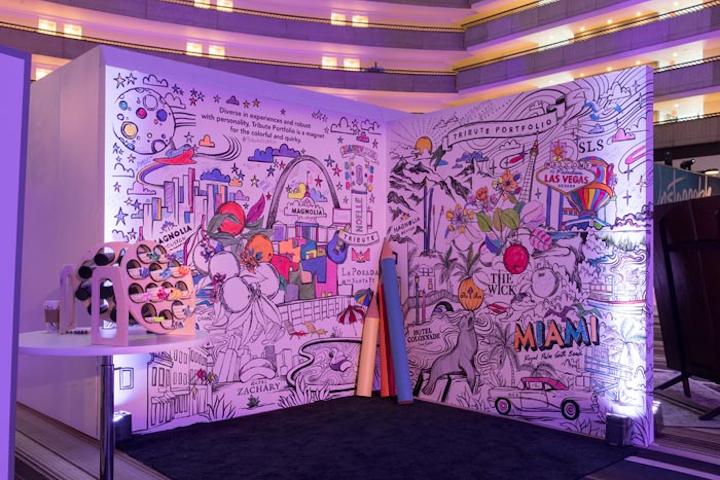 Photo: Courtesy of Marriott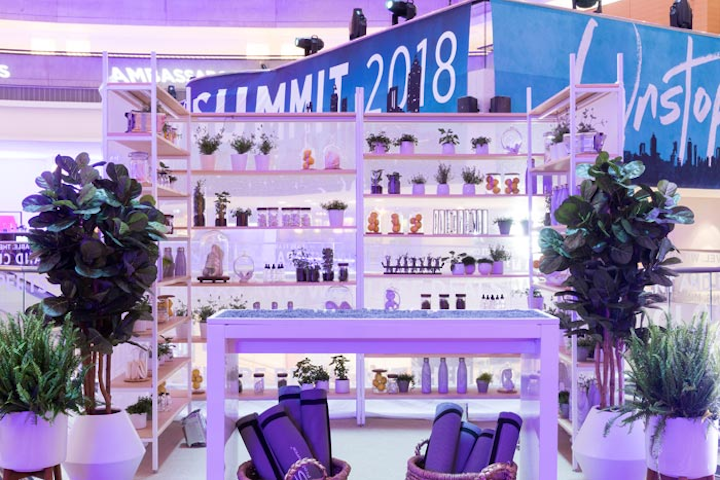 Photo: Courtesy of Marriott
Featured Venues/Suppliers: