Stage Right: How Brands Use Immersive Theater Experiences
Brands like Dewar's and the Macallan are connecting with consumers through creative theatrical performances.
October 18, 2018
The cryptic event invitation reads, "Uncover a dreamlike world that exists just behind the familiar facade of Manhattan." Other than a plus-one being required, little else is revealed or explained.
But here's the gist: Titled Behind The City, the limited-time immersive theater experience from Scotch whisky brand the Macallan takes guests on a guided tour through lower Manhattan and features a cast of eccentric characters recounting the tale of a mysterious man. It's like stepping into a suspenseful whodunit, but you're kind of confused about the who and the what. Regardless, guests eagerly follow along.
Sam Leotta, brand director of the Macallan, says the goal of the experiential event, which ran for a limited time in November 2017 and then again in June and July at Town Stages in New York, "was to serve as an intimate gathering space that was truly unique to any other experience that's ever taken place."
In order to accomplish that, the Macallan teamed up with Brooklyn-based Third Rail Projects, a theater company best known for its award-winning immersive performance, Then She Fell. But rather than developing a new brand-specific production, the partnership allowed Behind The City, an idea Third Rail had been working on, to come to life. To incorporate the brand, before embarking on the theatrical journey, guests gathered at the Macallan Speakeasy, a temporary bar serving whiskey cocktails with a live band.
"If we are working with a producing or presenting partner, it is because they are interested in supporting Third Rail Projects' work and the creation of the next new work by the company," says Zach Morris, co-artistic director of the theater company. "Macallan approached Third Rail Projects about the possibility of partnering on something, I talked to them about the concept of Behind The City, which represented the next major point of artistic inquiry I was chewing on. They were excited about the possibility of helping to make that work of art possible, and in doing so, more deeply connect with culture and experience seekers."
[PULLQUOTE]
The resurgence of participatory theater, in part thanks to the popularity of Sleep No More, a New York production created by British theater company Punchdrunk that debuted in 2011, has naturally bled over into experiential brand marketing, with companies trying to tap into live theater's inherent elements of surprise, discovery, and storytelling.
Carlo D'Amore, creator and founder of live entertainment company Live in Theater, explains it a little more simply, saying that corporations, especially spirits and liquor brands, are drawn to the concept because, well, it's trendy. "[These brands] are cool and hip, and they want to stay cool and hip, so they're latching onto the 'it' thing."
Started in 2010, Live in Theater produces immersive theatrical experiences for corporations, as well as the general public, and has worked with brands such as Bacardi and Smirnoff.
For Dewar's whiskey, which is owned by Bacardi, the theater company created "The Malts of Legend," a one-night-only performance in November 2015 that introduced five new single malts to members of the media, social media influencers, and high-end whiskey drinkers in the U.S. The promenade-style piece of theater invited the audience, who acted as distillery apprentices, to interact with actors at different installations, each of which represented one of the malts.
Live in Theater is currently developing a new piece of immersive work called This Is When We Rest. It's an intimate dinner party with a doomsday scenario that's designed for seven individuals and can be tailored to a specific brand.
"The majority of our clients aren't theater people," D'Amore explains. It's the feeling that immersive theater offers that attracts them. "Everything is experiential now because people don't really experience life that much anymore."
Morris echoes that sentiment, adding that a need for connection in a digitally-minded world is what draws people in. "We are in a cultural moment where people are craving experience and connection. In the wake of social media, we are simultaneously more and less connected to other human beings than we have been in the entirety of our history. The performing arts represent one of many ways that people can come together, connect, and experience something that is impossible to truly replicate on a screen, phone, or computer. I think that increasingly we're seeing brands like the Macallan and companies become aware of this, and if they do it right are able to support and champion the work of artists."
But brands that are too focused on a specific image may find it hard to take the risk, D'Amore says. "I think ultimately this experiential marketing is going to soar when [brands] allow the makers of these experiences to affect people, to be able to emotionally move them, and that can mean a variety of different things—you're making me laugh, something is profoundly affecting me, or there's a reveal of some sort. That's where brands are going to win," he says. "Because if you can make somebody feel something, that means that they are going to remember it."
This story appeared in the Fall 2018 issue of BizBash.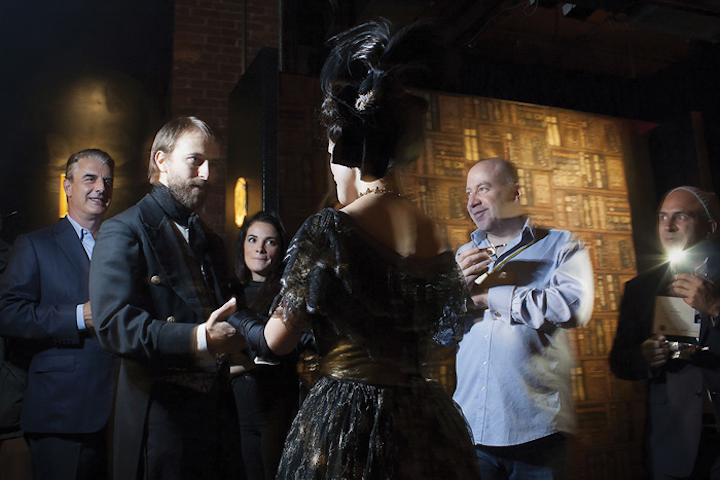 Photo: Courtesy of Dewar's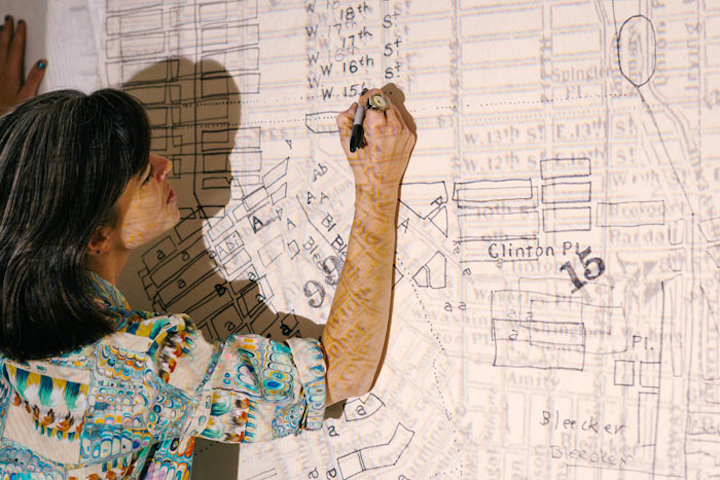 Photo: Courtesy of the Macallan
Featured Venues/Suppliers: