HBO Took Guests to the Ring With a Muhammad Ali Pop-Up
The network promoted its new documentary with an interactive pop-up that highlighted different aspects of the boxer and activist's life.
May 20, 2019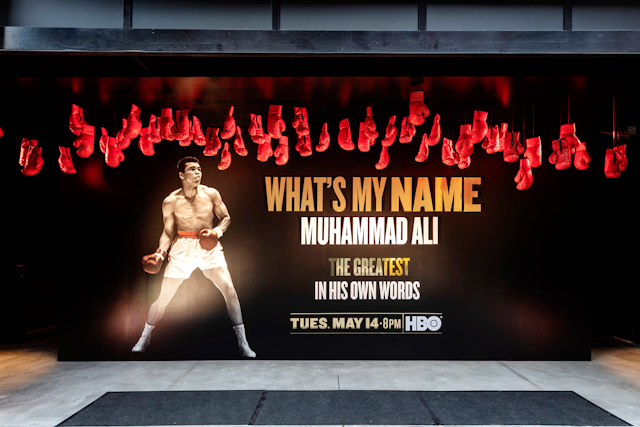 The event welcomed guests with promotional imagery for the documentary and a ceiling installation of boxing gloves.Photo: Dorothy Hong Photography

NEW YORK—Be it Women's History Month or Game of Thrones, HBO has delivered some standout events inspired by a wide variety of content lately. The network's latest experience took consumers to the boxing ring with a pop-up that paid tribute to Muhammad Ali. 
For HBO's new documentary What's My Name: Muhammad Ali, which was released May 14, the network partnered with Team Epiphany to produce a weekend-long experience that celebrated aspects of the late boxer and activist's life and career featured in the film, which is directed by Antoine Fuqua and executive produced by LeBron James and Maverick Carter.
The pop-up opened in a vacant space at 45 Grand Street in SoHo, with a V.I.P. event on May 10 followed by a public run May 11 to 12. The experience incorporated imagery, artwork, quotes, and audio into three spaces. Jackie Gagne, vice president of multicultural marketing at HBO, said the pop-up took inspiration from the fact that the documentary is narrated entirely in Ali's own voice.
"We created a pop-up that would not only make 'his words' a real-life experience, but also showcase that his fight outside the ring was just as impactful as the punches landed within the ropes," said Gagne. "This was highlighted through three key roles of Ali that came across strongly in the film: the athlete, the activist, and the orator. We wanted fans and viewers to experience all aspects of Ali."
The three spaces included Athlete space in the center of the pop-up, which featured a regulation-size boxing ring that doubled as a photo op for guests. The space also played audio of Ali's "Rumble in the Jungle" speech.
The Activist room was inspired by Ali using his platform to speak up about issues he believed in. The room featured a microphone structure to visually represent his voice, with picket signs that were replicated from marches Ali participated in serving as a backdrop. The room also had audio that included Ali speaking out against the Vietnam War.
The final room was the Orator, which was inspired by Ali's poems and speeches, interviews, and conversations featured in the film. It was wrapped in graphics of Ali's quotes and included a vintage TV wall. Additionally, the pop-up had a video booth where guests could shadow box against a digital boxing ring backdrop.
"We really wanted to pay homage to Ali in the most authentic manner, but do so in a way that truly resonated with all types of consumers," said Gagne. "Finding a balance between the telling of his story via photos, imagery, and audio, and still making the space worthy of social sharing, was important to create an engaging, immersive experience."
See how HBO paid homage to Ali while teasing the documentary through the pop-up below.  
VENDORS
Audiovisual, Lighting: World Stage
Buildout: SBI
Design, Production, P.R., Strategy: Team Epiphany
Photo Booth: OM Digital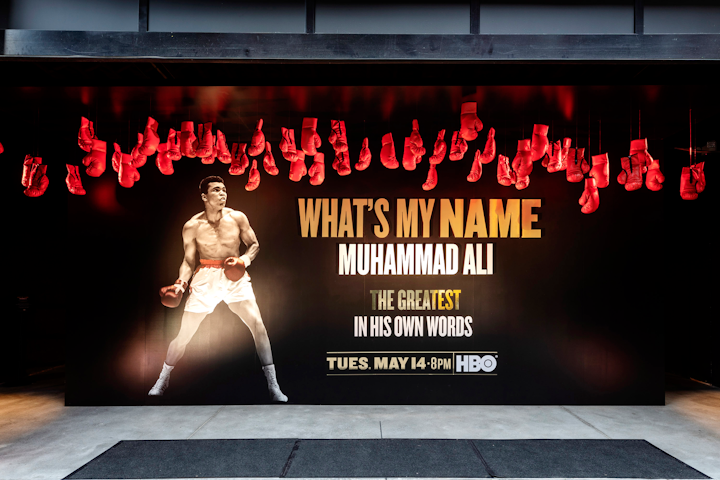 Photo: Dorothy Hong Photography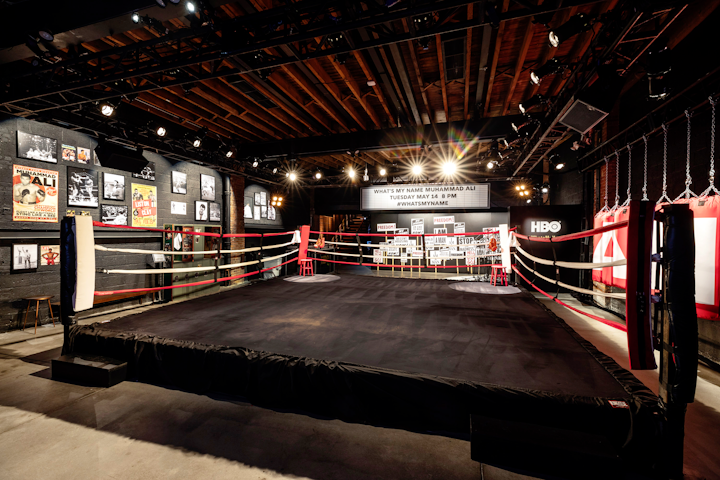 Photo: Dorothy Hong Photography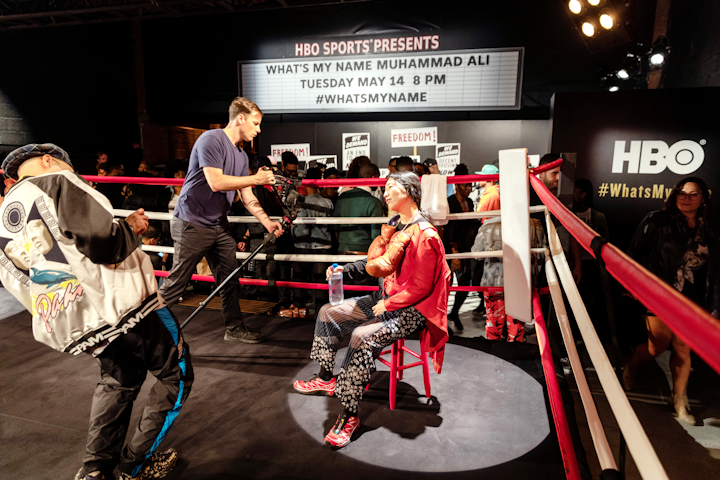 Photo: Dorothy Hong Photography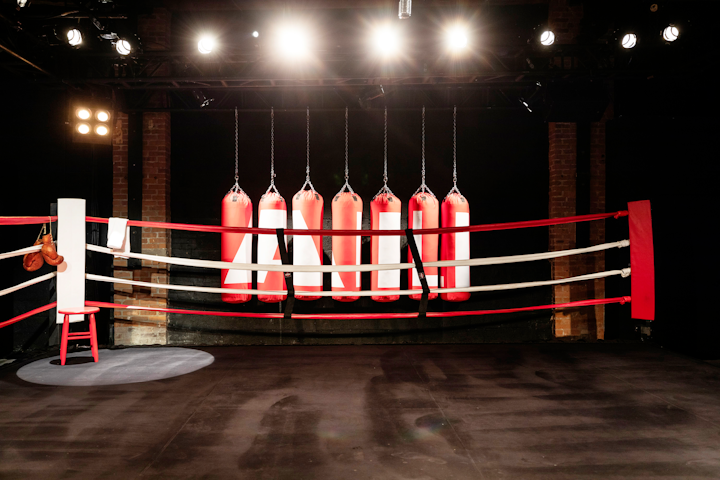 Photo: Dorothy Hong Photography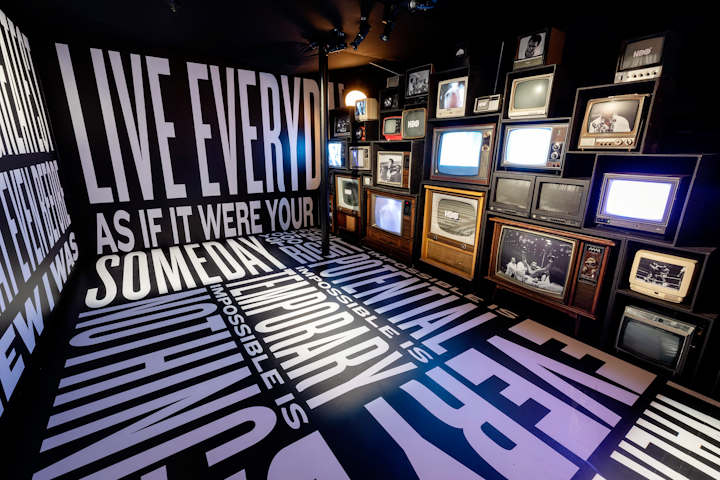 Photo: Dorothy Hong Photography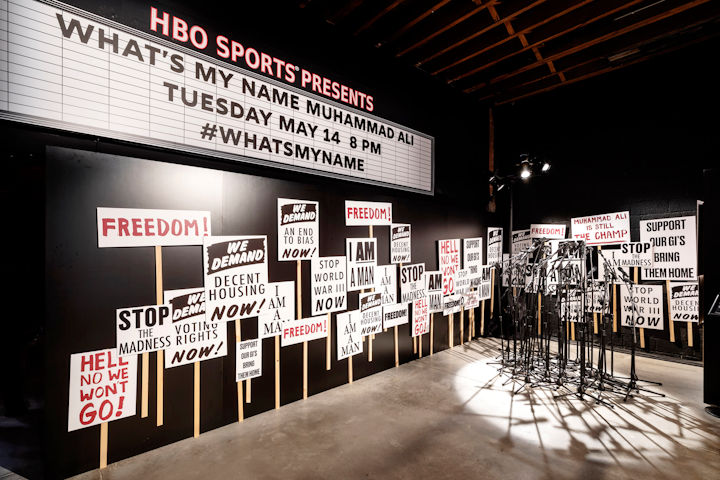 Photo: Dorothy Hong Photography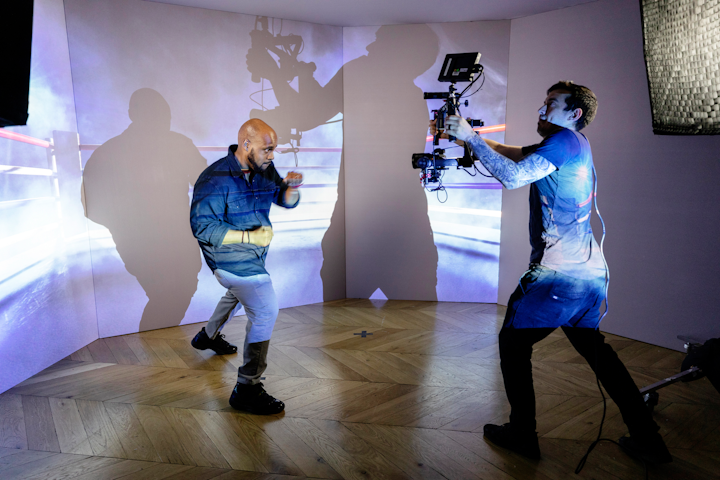 Photo: Dorothy Hong Photography