See How Behr Revealed Its 2020 Color of the Year
The paint company announced its choice at a private retreat in Napa Valley.
September 11, 2019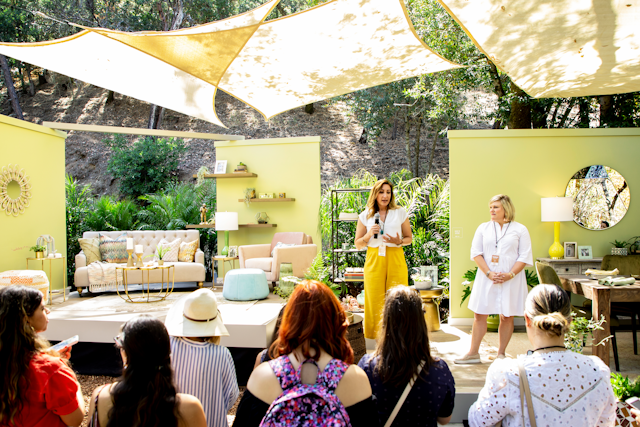 The 2020 Color of the Year was revealed via a pop-up display nestled in the woods of Calistoga Ranch.Photo: Courtesy of Behr

CALISTOGA, CALIF.—In August, Behr revealed its 2020 Color of the Year—Back To Nature—in an appropriate setting.
As the name suggests, this meadow-ish green brings the outdoors in and helps promote a more balanced space. For this year's reveal, instead of a public pop-up event, the paint brand decided to invite more than 20 home and shelter, lifestyle, and design editors from the U.S. and Canada, along with V.I.P. partners, on a private Napa Valley retreat to Calistoga Ranch, which served as a befitting scenic backdrop for the announcement. California is also Behr's home state; the company's headquarters are located in Santa Ana.
The three-day event offered a mix of inspirational programming including a restorative sunrise yoga class hosted by color expert Erika Woelfel, an innovation session with Behr and the Home Depot, and D.I.Y. activities that allowed the attendees to test the 2020 color trends palette on nature-inspired projects.
This was Behr's third Color of the Year announcement. In 2017, the brand revealed the color via a home in New York's Grand Central Terminal, and last year, a pop-up shop in SoHo allowed visitors to explore several showrooms featuring color palettes based on the 2018 Color of the Year, Blueprint, along with decor items from the Home Depot. (Back To Nature is available exclusively at the Home Depot stores nationwide.)
"Bringing media out of the city and into nature proved to be successful," said Jodi Allen, chief marketing officer at Behr Paint Company. "Not only did it tie nicely to our color forecast, but it also allowed attendees to unplug and truly be present in the immersive color experience."
Home improvement in the U.S. is big business and has seen steady growth over the last decade. Total sales, which includes sales of building materials, wallpaper, paint, hardware, garden supplies, and more, for 2020 are projected to reach $430 billion. That's up from $394 billion in 2018. And popular paint companies are continuing to cash in with their color of the year reveals.
Next month, Benjamin Moore will be hosting an event to announce its pick, and Pennsylvania-based paint company PPG revealed its hue, Chinese Porcelain, back in June. And last week, on September 6, in honor of Fight Procrastination Day, Glidden, a PPG Group brand, bucked the COTY trend. Instead of choosing an "it" color for the new year, the company unveiled a reliable blue-toned gray called Whirlwind, which it says homeowners actually use. The non-announcement was intended to encourage homeowners to actually tackle those home improvement projects, without having to worry that their paint choice might go out of style.
Allen said that the timing of Behr's announcement wasn't based on its competitors' timelines, but that it simply made sense since "we're past halfway on the year" and that August was the right time to inspire D.I.Y.'ers and designers.
"As you know, 'Color of the Year' programming is trending toward a sea of sameness, from Pantone to paint brands and now nail polishes and hair dyes," Allen said. "Each year, we find it important to challenge our team and agency partners to approach our Color of the Year launch in a refreshed, bigger, buzzier way that will be both disruptive and true to the Behr brand—regardless of the timeframe."
VENDORS
PR: ICF Next
Production: Trigger House
Venue: Calistoga Ranch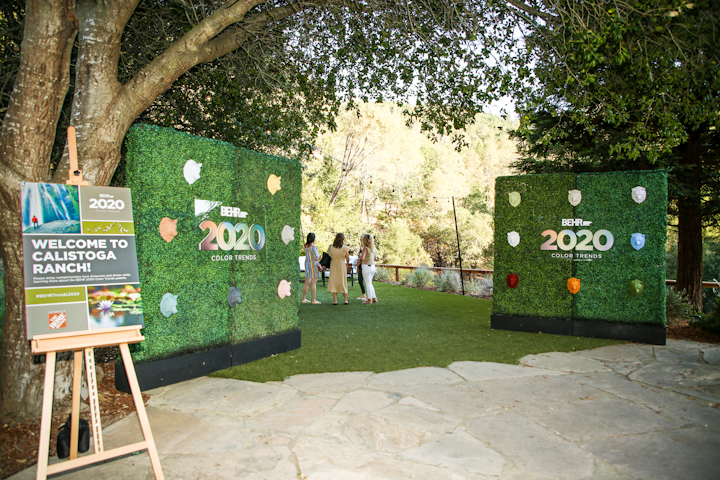 Photo: Courtesy of Behr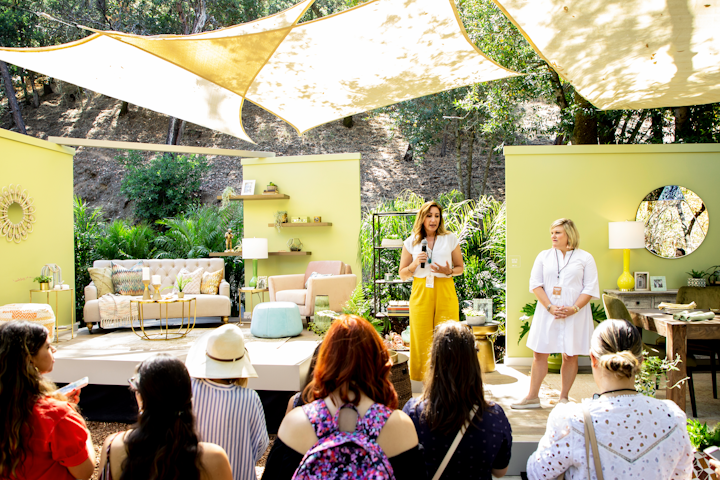 Photo: Courtesy of Behr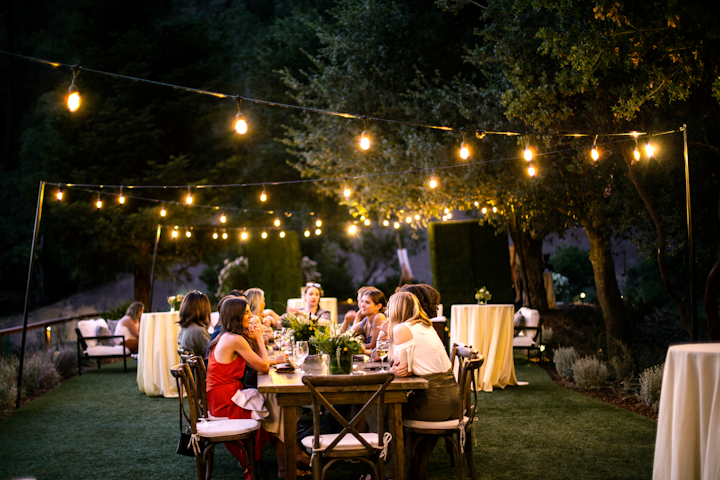 Photo: Courtesy of Behr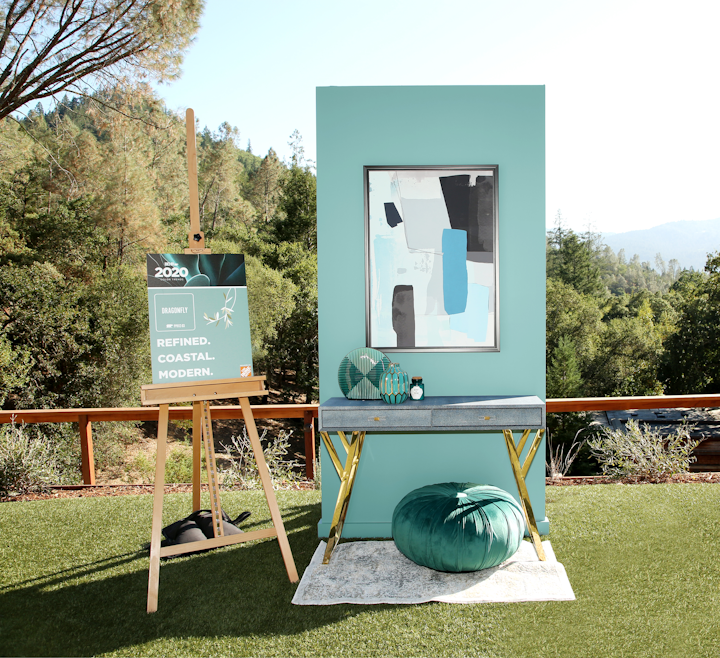 Photo: Courtesy of Behr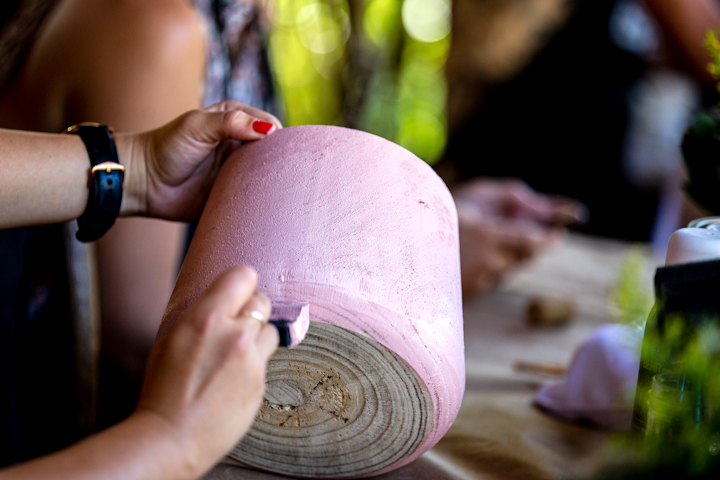 Photo: Courtesy of Behr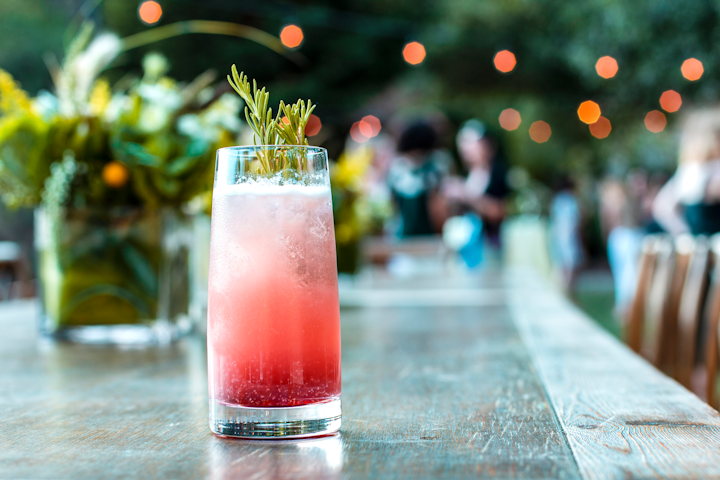 Photo: Courtesy of Behr
Photo: Courtesy of Behr