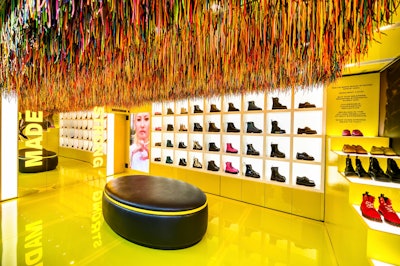 LOS ANGELES—The Grove in Los Angeles boasts some of the city's highest foot traffic numbers—and its dedicated "Glass Box" pop-up space has long been a popular spot for brands to create eye-catching activations. The latest comes from British shoe brand Dr. Martens, which celebrated its new "Made Strong" campaign with a hard-to-miss pop-up that ran from Oct. 4-29.
The vibrant space displayed an exclusive collection found only at Nordstrom, allowing passersby to interact with the product and take selfies at oversize mirrors and below a unique art installation of 14,000 shoelaces hanging from the ceiling. LED tiles showcased the brand's newest campaign assets, and a buzzy, 150-guest kickoff party on Oct. 3 featured celebrity performers Tinashe and DJ Andre Powers.
Partnering with the Dr. Martens marketing team, Los Angeles-based company Gladiator Productions handled design, fabrication, and operations, while also designing and producing the premiere launch party.
"Dr. Martens is such an iconic brand, and being challenged to create something fresh that still invites in fans and newcomers alike is always tricky when working with an icon," explained Charlotte Pavlik, vice president of sales and marketing at Gladiator Productions. "They could not have been a better partner as we worked together to push the design and experience envelope while maintaining their legacy."
For brands looking to draw attention from passersby—particularly in a mall or another high-foot-traffic area—Pavlik suggests leaning into color. "You want to create disruption in a space where neutral tones are most predominant," she said. "We always approach with an intent of transformation as we are frequently limited by space and shape—so pushing the envelope in our design is always a priority."
Ultimately, the Dr. Martens activation drew 3,200 visitors during its 25-day residency. Scroll down to see inside the pop-up, and hear more from our interview with Pavlik...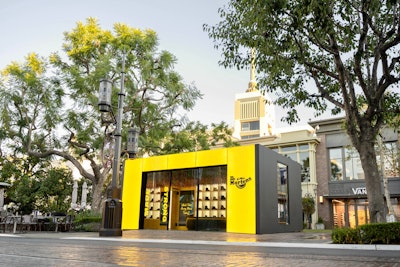 Photo: Courtesy of Gladiator Productions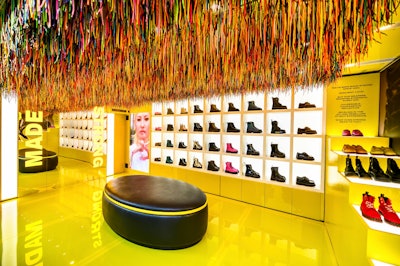 Photo: Courtesy of Gladiator Productions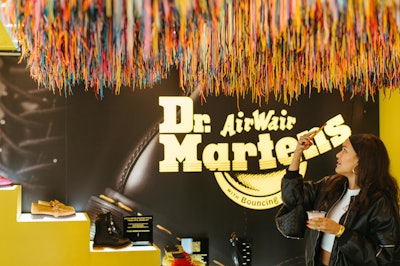 Photo: Courtesy of Gladiator Productions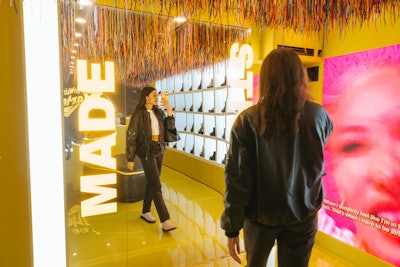 Photo: Courtesy of Gladiator Productions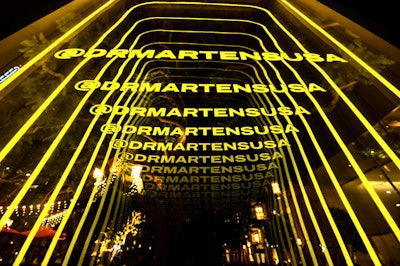 Photo: Courtesy of Gladiator Productions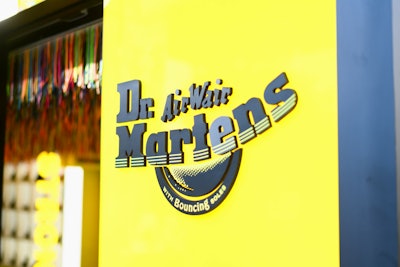 Photo: Courtesy of Gladiator Productions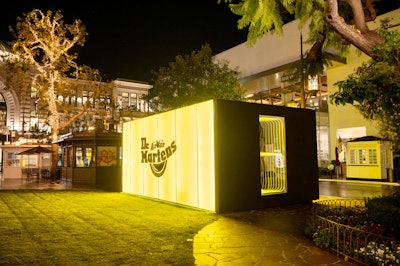 Photo: Courtesy of Gladiator Productions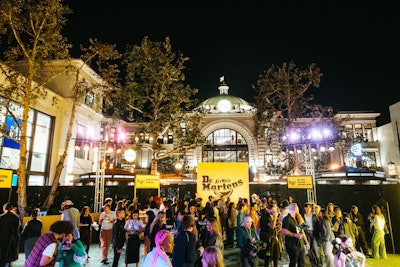 Photo: Courtesy of Gladiator Productions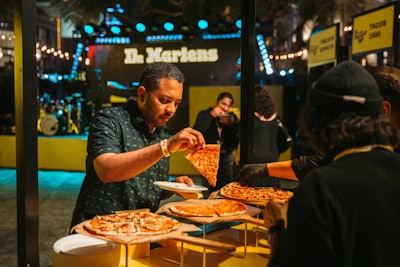 Photo: Courtesy of Gladiator Productions
Photo: Courtesy of Gladiator Productions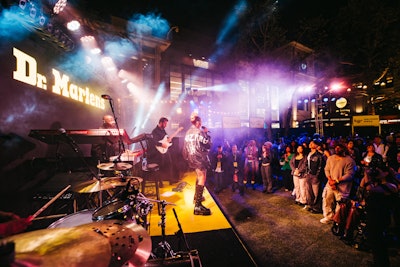 Photo: Courtesy of Gladiator Productions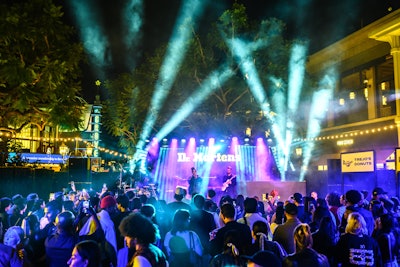 Photo: Courtesy of Gladiator Productions